Fire Department Shares Images Highlighting Why You Should Sleep With Doors Closed
Firefighters want people to know the reason why you should always try to sleep with the door closed.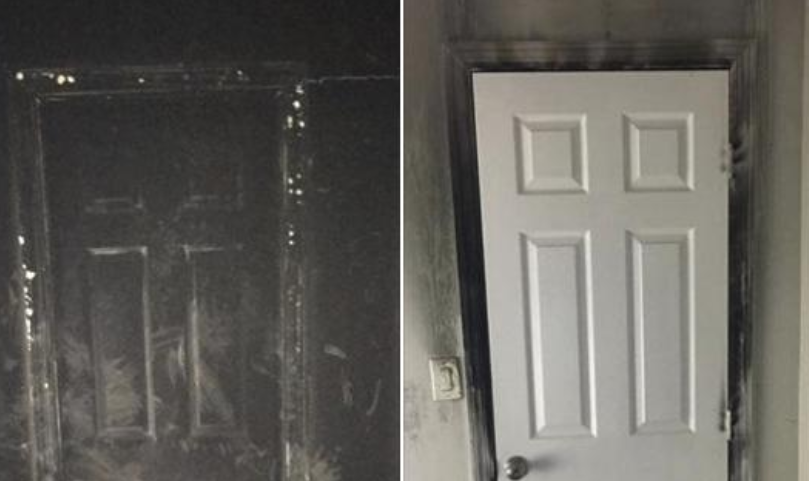 It can be difficult to convince your kids to sleep with the door completely closed. Whether it's because of the monsters under their beds, or because they like to wake you up at five in the morning. But the Cold Spring Harbor Fire Department near New York recently took to Twitter to share images that they hope will get parents to be stricter with their kids when it comes to sleeping with the door closed.
Article continues below advertisement
The two images show the same door. On the one side, the door is completely black from a house fire, and on the other side, the door looks almost untouched except for some soot. The fire department says that the images show just how life saving a closed door could be.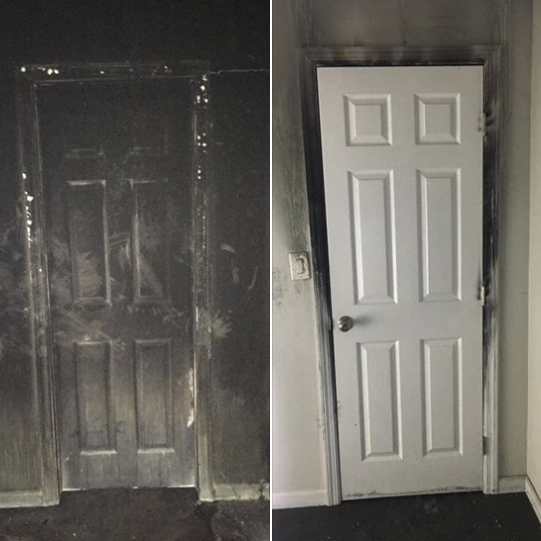 Article continues below advertisement
"As a parent it's hard to convince little kids to sleep with the door closed," the department writes. "They always want it open just a little. I do a lot of fire prevention at schools, so one thing I try and stress to the kids is, how important it is to sleep with the doors closed. "
"Just across the sound there was a fire in New Fairfield. Read and see the pictures below to see what a difference closed doors can make. This morning members of New Fairfield's Fire Departments along with mutual aid departments responded to a residential structure fire. The homeowners and family dog are all doing well."
Article continues below advertisement
"The photos below are a great example of the importance of keeping bedroom doors closed while sleeping. The door pictured in both photos is a hollow core door to a bedroom. While the front of the door is severely damaged the closed door protected the bedroom and its contents."
"If this were an occupied bedroom the closed door could have saved a life. The cause and origin of the fire are under investigation and believed to be accidental in nature."
Article continues below advertisement
It turns out that sleeping with the doors closed is something that most fire departments recommend.
"We absolutely encourage families to close their doors, it keeps occupants safer, there is less of a risk of the fire spreading," Corey Dierdorff with Pasco County Fire Rescue said. "That coupled with smoke detectors is a family's best bet in case of a fire."
"You are two times more likely to survive a house fire with smoke alarms, that coupled with closing your door can help keep a fire from spreading. It's absolutely amazing to compare with doors open and closed during fires. It's a stark difference."
"Preventing the spread of smoke is key, people die from carbon monoxide from the smoke more so than from the fire," Dierdorff concluded.
The post, which has acquired almost 10,000 shares, has acquired thousands of comments from people who just learned something new.
One user joked: "I close my door so the ghosts don't come in my room but glad to know there are other benefits!"
"My husband is a firefighter and it's true doors closed save not only lives but entire rooms from smoke and fire damage," another commenter added.