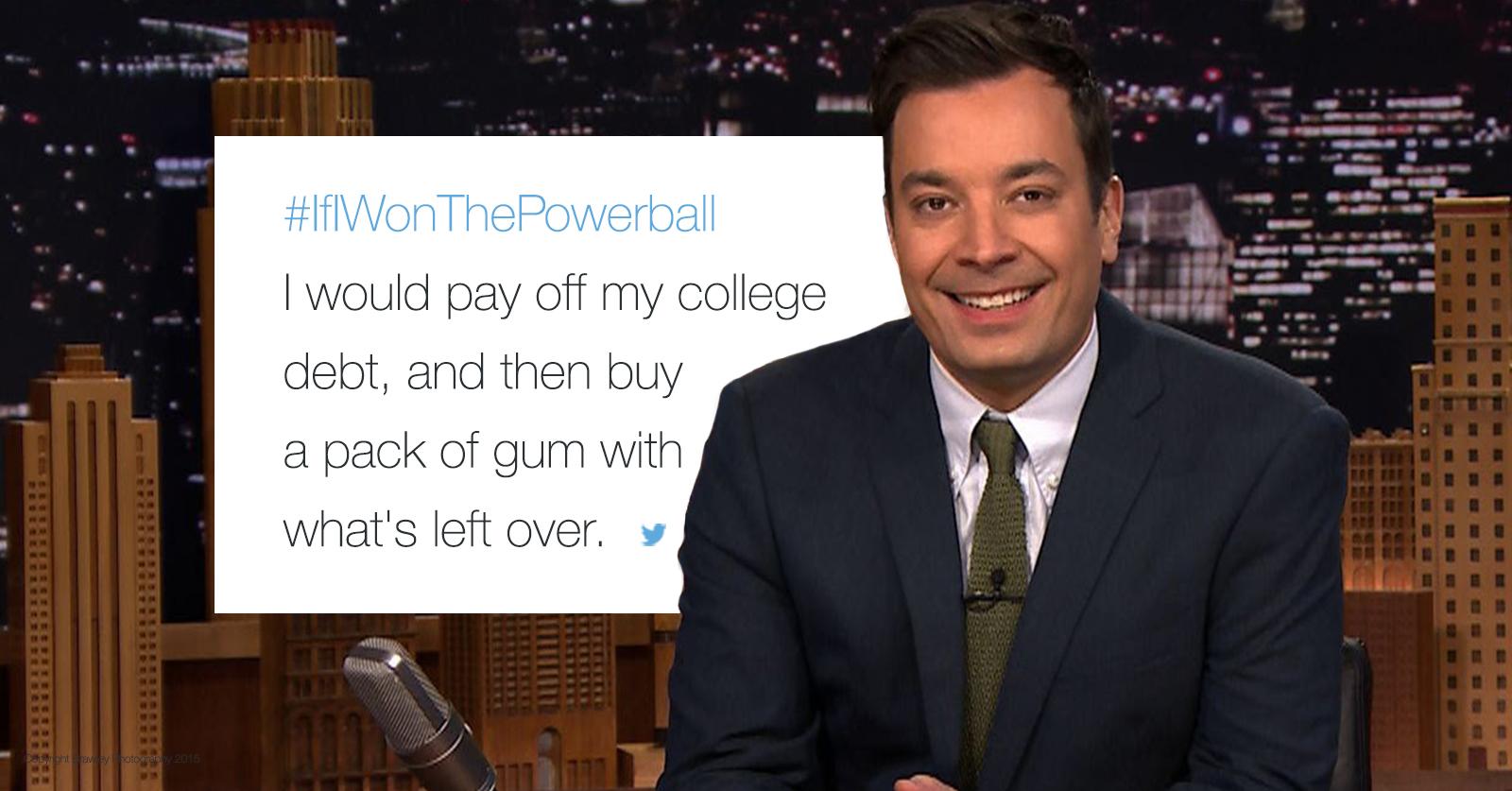 Jimmy Fallon Asked People What They'd Spend The $435 Million Powerball On And Their Responses Are Too Real
By Mark Pygas
Wednesday's Powerball drawing was worth $435 million and according to the company's website, there was only one winning ticket sold at a gas station in Lafayette, Indiana. That means that one local is about to be incredibly wealthy, and we have to admit, we're pretty jealous. If I were to win that kind of money, I'd pay off my student loans and basically those of all my friends, buy a house and then... I don't know. The idea of having that kind of money is so daunting, especially for any millennial who graduated college in the middle of the recession and mortgage crisis of 2007-2009.
Basically, we'd just be happy to have money and not negative money, you know? And then maybe take a year crossing off some big bucket list items, travel, et cetera. Even with that added to the list, my ideas are all pretty boring and straight-laced. Thankfully the internet delivered where I cannot.
But let's be honest, spending that amount of money in a single lifetime would be pretty difficult. So Jimmy Fallon decided to ask Twitter how they'd spend cash using the hashtag #IfIWonThePowerball.
Honestly, I think this move should be considered an act of charity. What a gift to humanity!
That is one expensive joke.
Man, do I feel that. My debt isn't quite that high but it might as well be!
While you're at it, can you get Flint some clean drinking water?
I don't even know this guy but I already know he's more qualified!
Personally, I think you should aim for a more upscale store, but then again, do other stores have Swedish meatballs?
Another high-dollar troll.
Here are a few that Fallon shared on The Tonight Show.