Georgia Harrison's Rep Speaks Out Against Racist Allegations
Georgia from 'The Challenge' responds to blackface allegations following the unearthing of an old photo she posted on social media. Get the details.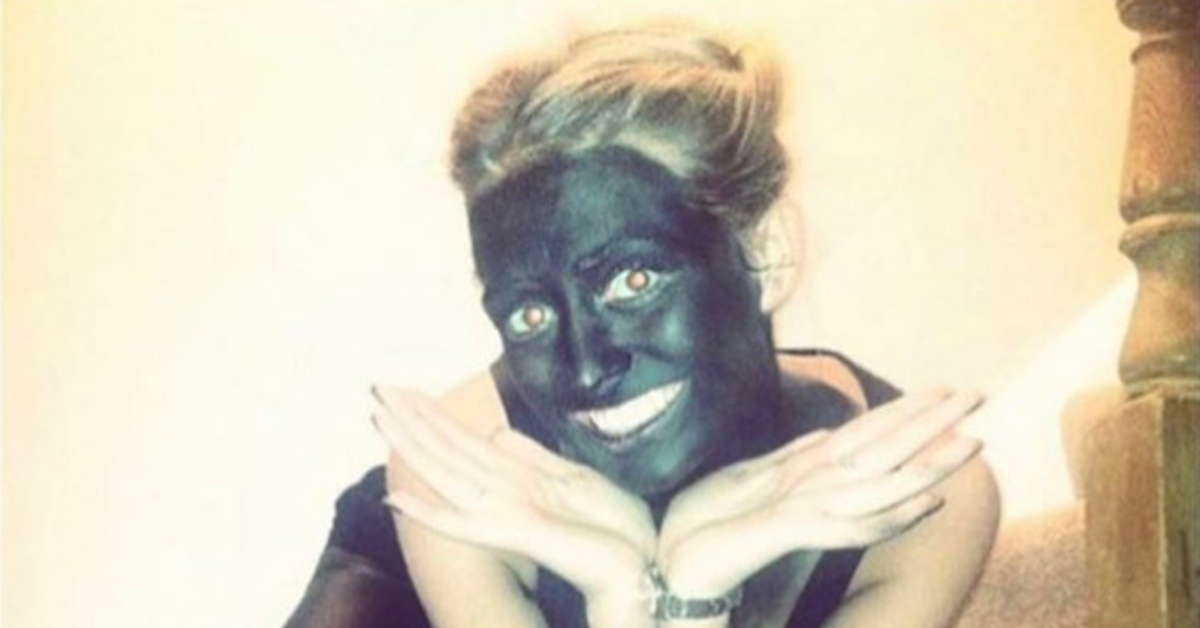 Fans of The Challenge already suspected that star Georgia Harrison was racist when she put two black girls up for elimination, but things got really sour when they unearthed a photo of Georgia in blackface makeup on her social media accounts.
Article continues below advertisement
The 24-year-old was photographed in black face paint, which recently made the rounds on Twitter. "This y'all Queen?" one user wrote alongside an image of Georgia. "Where my Georgia stans @ cause saweeetie this ain't it #TheChallenge34 I'm disgusted wtf."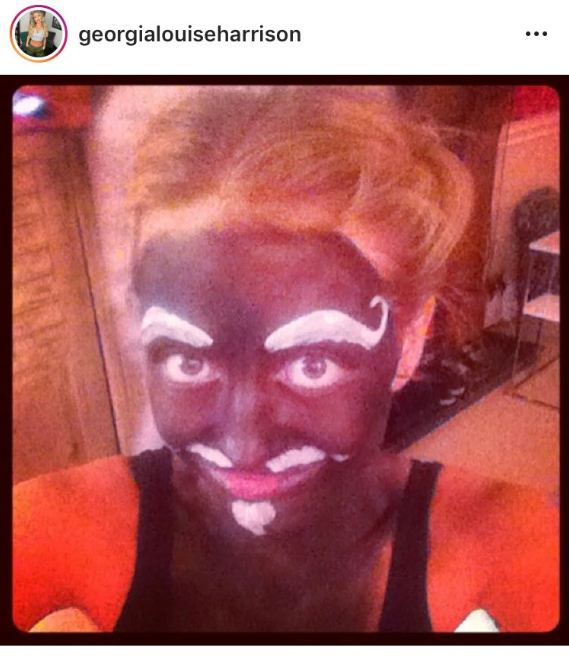 Article continues below advertisement
Georgia's publicist responded to the blackface controversy and The Challenge fans' reactions.
According to Georgia's rep, the British War of the Worlds 2 star is currently filming and doesn't have her phone, which is why she hasn't responded to the allegations herself.
"The claim that Georgia is racist is disgusting and really worrying," her rep told People. According to her, the photo was taken when Georgia attended a child's birthday party. "The little boy whose birthday it was asked Georgia to have her face painted and he chose to paint it black and silver," the rep continued, saying the party happened "years ago."
Article continues below advertisement
"At no point did Georgia at the time think it would be offensive," the rep continued. "Of course, now she understands the situation differently and would be horrified to know she'd upset people. However, the bullying campaign that has been launched against Georgia by a couple of angry castmates from The Challenge isn't fair."
Paul Calafiore and other MTV alums respond.
Another The Challenge alum, Paul Calafiore, tweeted in response to the image, "The Big T and Esther stuff makes sense now..." Meanwhile, Love Island and The Challenge co-star Theo Campbell rose to Georgia's defense.
Article continues below advertisement
"I wasn't going to say anything as it's BS to me," he tweeted. "But think Love Island is 10x bigger over here [than] The Challenge is in the U.S. If anyone thought she was being racist, it would have been picked up on already." He added that Georgia was away filming and couldn't respond to the allegations on her own.
Article continues below advertisement
He continued, "She's one of the biggest pro LBGT people, she's all about equality and is one of the least racist people you'll ever come across. So leave it out. Look at the los life other challengers trying to shade her name as they didn't get along with her [sic]."
Theo doubled down when fans insisted he was making excuses for his co-star. "Blackface isn't really a thing here so whatever she done probably wasn't aimed at being racist as she at the time probably didn't even know what blackface was [sic]," he wrote. "I'm giving her the benefit of doubt as blackface isn't common knowledge here especially 5 years ago," he clapped back to another angry viewer.
Georgia's rep told People that they are "looking into the allegations" and are "in the process of taking legal action for defamation against parties that have labeled [Georgia] racist."
Viewers were shocked at the image and for the most part agreed that the photo was "disgusting and way out of line."
The Challenge: War of the Worlds 2 airs Wednesdays at 9 p.m. on MTV.