Jordan Wiseley From 'The Challenge' Is Not Only a Reality TV Star, He's Also a Fashion Designer
It's something that's not really addressed on 'The Challenge,' but Jordan Wiseley's left hand has fans wondering what happened to it. Details!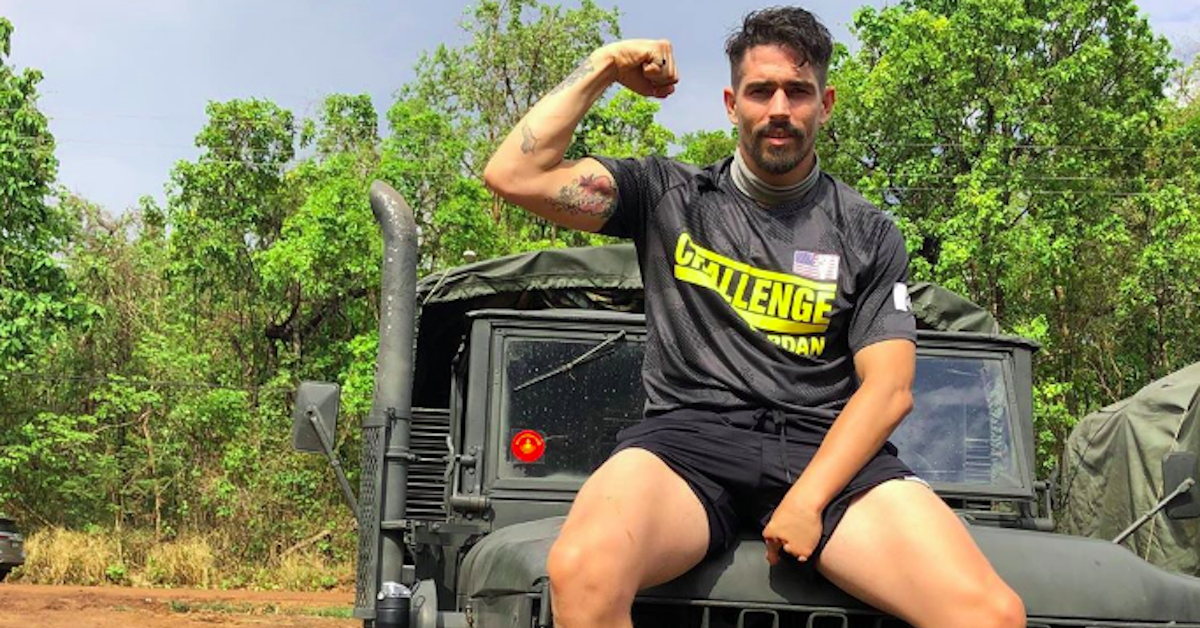 If you've watched MTV's The Challenge, then chances are you've seen Jordan Wiseley. He's got a heck of a competitive streak in him and a lot of fans love his cocky attitude. As a rookie, he made it all the way to the finals.
Article continues below advertisement
Jordan was also featured on The Real World, and a lot of viewers disliked him. Highly. Which you wouldn't think would be the case since he is a gifted athlete who overcame a physical handicap.
The Challenge viewers might be wondering what happened to Jordan's hand.
Jordan was born without four fingers on his left hand. This occurred due to a condition known as Symbrachydactyly, where babies are born with either short or webbed fingers, or they may be missing them entirely.
Often with Symbrachydactyly, only one hand is affected, but usually, thumbs grow typically or are a little shorter than on the other unaffected hand.
Article continues below advertisement
In some cases, babies are born with a shorter forearm, but this doesn't seem like the case with Jordan.
Despite previous medical beliefs, Symbrachydactyly, while occurring during gestation, isn't caused by anything mothers do or don't do during pregnancy. Tissue doesn't form properly in the womb due to a variety of reasons, and while the condition is rare (1 in 32,000 children are afflicted) it doesn't severely affect a child's quality of life.
Article continues below advertisement
Symbrachydactyly isn't a genetic disorder that can be passed down either — it's just something that occurs during pregnancy. Gary Burghoff, actor on the show M.A.S.H., was born with the condition, and there are more than a couple Reddit posts, like this one, that go in-depth into what it's like living with it.
Jordan hasn't only been on reality TV shows — he starred in a Tyler Perry soap opera too.
The reality TV star broke into scripted dramas with the 2015 show, If Loving You is Wrong, which is a Tyler Perry soap opera that debuted on The Oprah Winfrey Network.
Article continues below advertisement
Cast members from the program tweeted that they filmed over 100 episodes of If Loving You is Wrong, which was confirmed earlier in the year when the program returned for a fifth season. It was welcomed by fans and maintained favorable rating numbers, and while it hasn't been confirmed that it will be returning for a sixth installment, it looks like it will!
Article continues below advertisement
But that doesn't mean Jordan will be coming back. His last appearance as Ben Bryant, the drug-addict rookie cop, was in episode 22, Season 3, and it doesn't look like he'll be making a return. Since then, however, Jordan's landed himself two other roles in The Stalking Field and Lazarus, both of which are in post-production.
Article continues below advertisement
Jordan is also a fashion designer.
On Jordan's Instagram page, he touts himself as a designer, and a lot of his work is shown off in his posts. He produces clothes under the Strapped label, and he's got some celebs rocking his clothes to help pimp the brand. Like Marlon Wayans with some painter's denim pieces below:
Article continues below advertisement
I don't know the slightest thing about fashion... I buy my clothes at Costco. But if Marlon's airpods come with the jeans, then sign me up.