Yes, Ava Michelle From 'Tall Girl' Is Really That Tall, Plus Where You've Seen Her Before
In case you thought Netflix used some type of 'Lord of the Rings' height trickery to make Ava Michelle appear taller in 'Tall Girl,' you're wrong.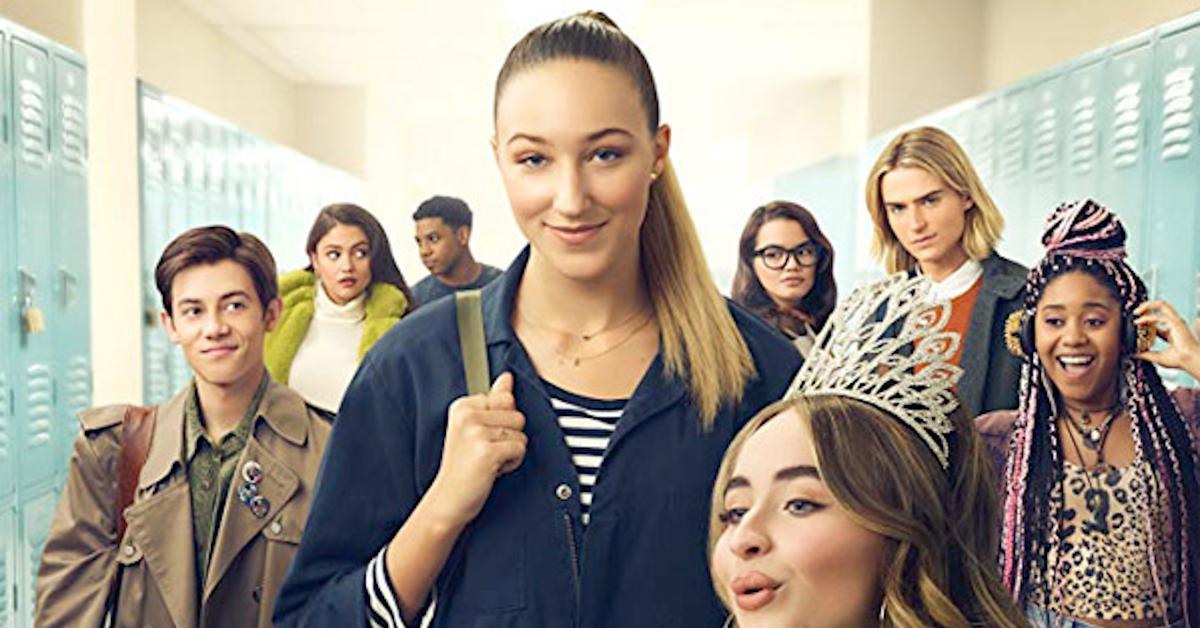 Netflix is just churning out original film after original film and they run the gamut of different genres. You've got the upcoming Steven Soderbergh flick, The Laundromat, which takes a humorous crack at the whole Panama Papers scandal, and on the other side of the spectrum, you've got feel-good teen flicks like Sierra Burgess is a Loser and now, Tall Girl.
Tall Girl stars Ava Michelle as, you guessed it, a young woman with the gift of height.
Article continues below advertisement
Ava Michelle is the same height IRL as her character in Netflix's Tall Girl.
The actress, model, singer-songwriter, and dancer is 6'1, just like she is in the film. She plays Jodi, a 16-year-old who has always felt uncomfortable about how tall she is.
She's tried to overcompensate by slouching and generally trying to keep to herself while doing her best to ignore the verbal slings from classmates who make her feel self-conscious about her 73-inch frame.
All of that changes, however, when she meets a Swedish foreign exchange student, Stig, who is even taller than she is. She falls hard for the dude, but that's when the problems begin because there's another guy in school who has a crush on Jodi. Thing is, he's nowhere near as tall as she is and now Jodi's caught in a love triangle. Who will our high-heel-avoiding heroin choose?
Article continues below advertisement
The movie also features Steve Zahn, Anjelika Washington, Paris Berelc, Sabrina Carpenter, Griffin Gluck, Angela Kinsey, and Luke Eisner.
Here's Netflix's official description of the flick:
"Jodi (Ava Michelle), the tallest girl in her high school, has always felt uncomfortable in her own skin. But after years of slouching, being made fun of, and avoiding attention at all costs, Jodi finally decides to find the confidence to stand tall."
Article continues below advertisement
The movie is the feature film directorial debut of Nzingha Stewart, who's helmed episodes of Grey's Anatomy and Major Crimes. People have complained that the trailer unfortunately gives away everything in the movie, which is posted here at the bottom of the article. So if you don't want the movie's plot spoiled for you, you should probably steer clear of clicking "play."
Article continues below advertisement
Was Ava Michelle on Dance Moms?
The young actress also goes by the name Ava Cota, or Ava Michelle Cota, and fans of Dance Moms might recognize the young woman as an alumnus of the Abby Lee dance company. She first appeared on the third season of the show and then graduated to join the Elite Ensemble of dancers in Season 4.
Taking her dancing career a STEP further (heh heh), Ava was cast as a competitor on So You Think You Can Dance in 2016. Her dancing pedigree makes sense: her mother is Jeanette Cota, who owns the Broadway Dance Academy in Fenton, Mich.
Prior to appearing on the famed televised dancing competition, Ava won the Miss Pre Teen Galaxy in 2014, so it's safe to say that she's been primed for the spotlight from a young age.
Article continues below advertisement
Follow Ava on Instagram.
The young actress has a whopping 427.5k followers, which is pretty good, considering that she's only 17 years old and only has a few film credits to her name.
The performer, prior to nabbing her role in Tall Girl, was in a pair of The Bold and the Beautiful episodes and a few short films: A Christmas Dinner, Mamma Mia!, and This is Me.
Article continues below advertisement
Tall Girl drops on Sept. 13 — will you be streaming this on Netflix when it does?