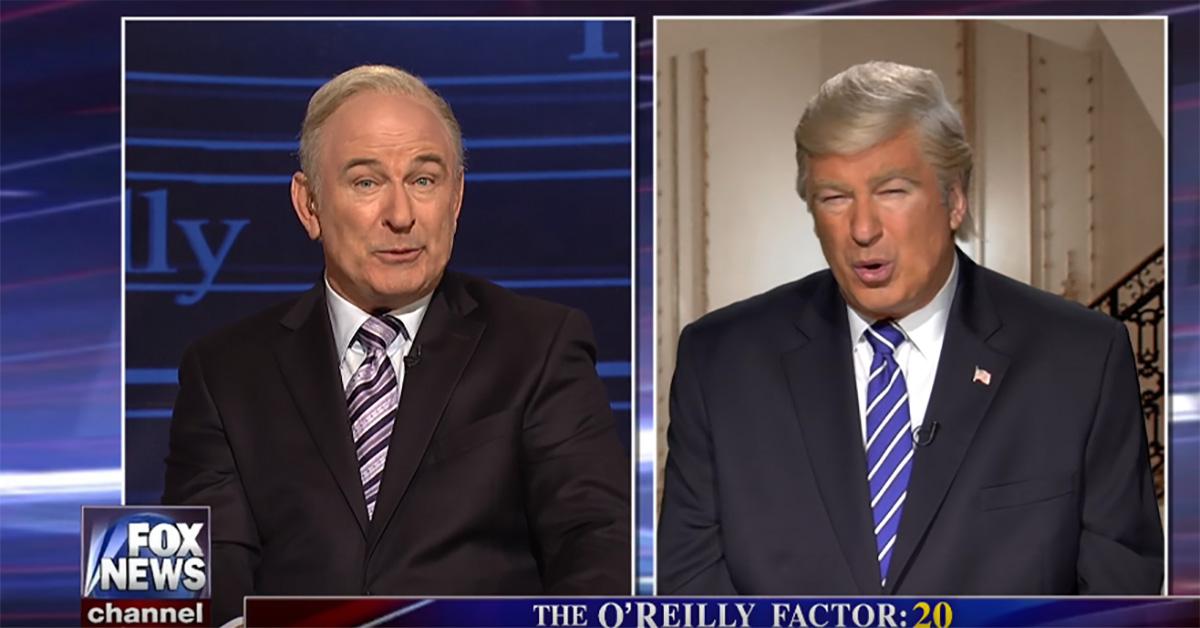 Alec Baldwin's Bill O'Reilly Impersonation Is Even Better Than His Donald Trump
The New York Times revealed last week that Bill O'Reilly and Fox News have settled five sexual harassment lawsuits since 2004, paying a total of about $13m. Since the allegations came to light, Fox News has faced growing pressure to fire their star host, with over 60 companies now saying they won't advertise on the network's most popular programs.
Article continues below advertisement
In fact, the one person not condemning Bill O'Reilly seems to be President Donald Trump. In an interview with The New York Times, Trump defended O'Reilly:
"I think he's a person I know well — he is a good person. I think he shouldn't have settled; personally I think he shouldn't have settled. Because you should have taken it all the way. I don't think Bill did anything wrong."
Article continues below advertisement
So on Saturday Night Live last night, Alec Baldwin stepped into the boots of both President Donald Trump and Bill O'Reilly to discuss the sexual harassment scandal.
Article continues below advertisement
Fans flocked to YouTube to comment on Baldwin's performance:
"Alec, you talented sob! Keep 'em comin'!" one fan wrote, while another said, "Alec Baldwin is an American treasure!!!"
A third person added, "Alec is an amazing actor! He knocked it out of the park!"
In a recent interview with Janet Maslin, the actor commented on the political commenter's scandal. "It's amazing, isn't it? O'Reilly is going to swing from the rope that he tried to help Trump avoid before he was president," he said.
Baldwin previously shared his opinion on Trump and how he approaches playing him with author James Andrew Miller. "Trump is insane. I think most people know, the guy — he is insane," the father-of-five said. "We have a man who is president who is insane. You can't go far enough with this idiot. You can't go far enough."
More from Distractify