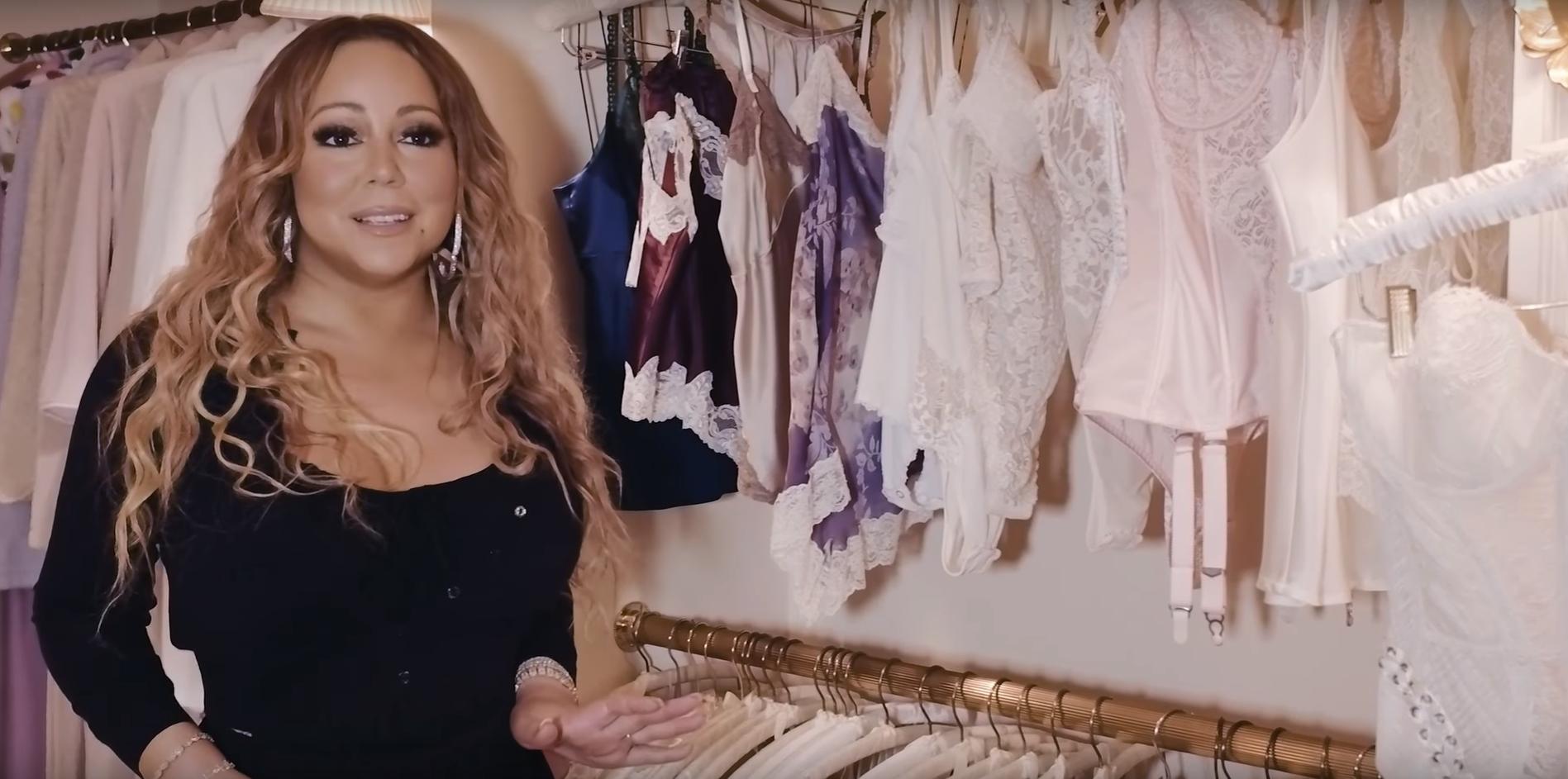 Mariah Carey Just Took 'Vogue' On A Tour Through Her Ridiculous Fashion Closet
It's fair to say that Mariah Carey is pretty successful, selling more than 200 million records worldwide. That success has earned her an enormous closet, and thanks to Vogue, we got a look inside the closet that essentially amounts to an apartment.
Article continues below advertisement
Yes, there's a closet in the closet just for lingerie.
Article continues below advertisement
Yes, Mariah Carey also owns Marilyn Monroe's piano and one of her compacts. As if the closet wasn't already impressive enough. That compact sold for $34,500 according to Christie's.
"It seemed like a really sweet thing to have, and if I had written a speech and had kept it, I would want someone to keep it for me," she says. Too sweet.
She also has a Birkin from Floyd Mayweather, so her closet is essentially a museum at this point.
Mariah Carey, born March 27, 1970, in Huntington, Long Island, New York, signed with Columbia Records at age 18 and managed to get four No. 1 singles in her first album, including "Vision of Love" and "I Don't Wanna Cry." Carey is one of the most commercially successful female artists of all time with more than 200 million records sold.
Unsurprisingly, the five-time Grammy winner is worth a fair bit of money, and according to Money Inc, the singer has accumulated a reported net worth of $520 million over her nearly 30-year career.
In 2001 ABC reported that Virgin Records offered Carey a record over $100 million record deal, paying the singer $23.5 million a piece for five CDs she recorded for Virgin. Carey only released one of the five required albums, "Glitter," which became her worst-selling release. Virgin ultimately paid $28 million to get out of the deal.