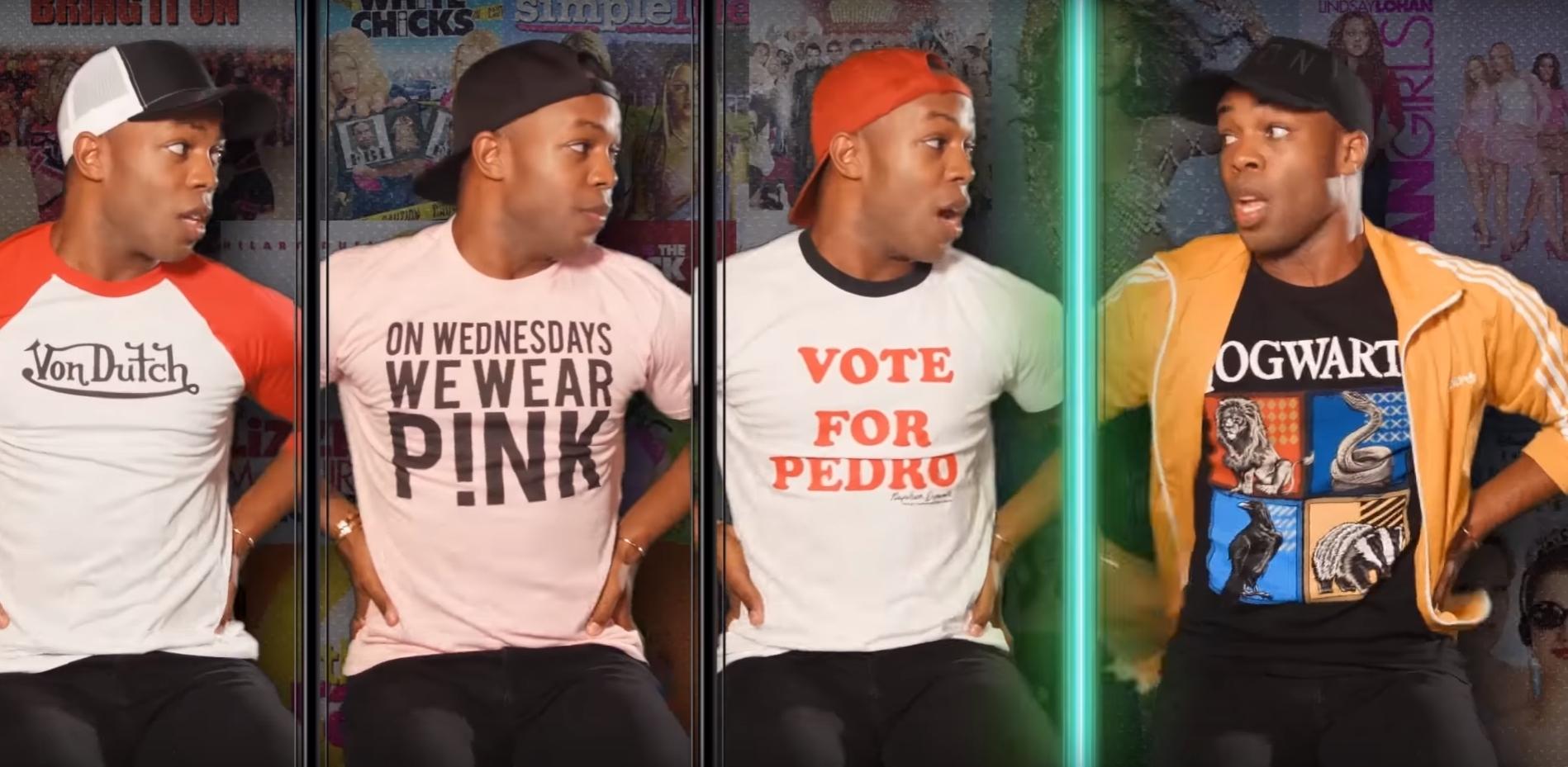 Todrick Hall Just Released A Mash-Up Made Just For Millennials—And They Love It
If you're unfamiliar with Todrick Hall, what are you doing? He does some pretty awesome a capella tunes all by himself, along with mash-ups featuring certain artists or musical periods. In the past, he's covered everything from Disney to Beyoncé.
Article continues below advertisement
And if you happen to be a child of the 00s, or just appreciate the music, his latest video is a remix specifically for millennials...
Article continues below advertisement
Recognize all those songs? We'd be impressed if you did, since there's over 50 of them. From Poker Face by Lady Gaga to In Da Club by 50 Cent, if that didn't take you back, nothing will.
We loved the shirts, too.
Todrick Hall, born April 4, 1985, is an American singer, actor, dancer, director, drag queen, choreographer, songwriter and YouTuber. Hall first gained fame on the ninth season of American Idol, making it to the semi-finals. He has since became known as a YouTube personality and judge/choreographer on RuPaul's Drag Race.
Todrick's YouTube channel has over 2.9 million subscribers, and his description reads:
"From original written and choreographed music videos, such as Virgin America's safety video, the opening number to The 2014 Kids Choice Awards, and upcoming Target spots, Todrick Hall has mastered the art of blending live experiences with social media. He recently helped choreograph "Blow," one of the videos off of Beyonce's critically acclaimed visual album and was featured in Forbes' "30 under 30" list. With a hyper-engaged audience fueled by his breakout appearance on American Idol, and that has grown with his ingenious YouTube musical parodies, Todrick is rapidly becoming one of the next great powerhouses in entertainment."