James Corden Dresses Up Like Pennywise, Terrifies Audience
James Corden scared his audience when he dressed up as Pennywise from 'It.'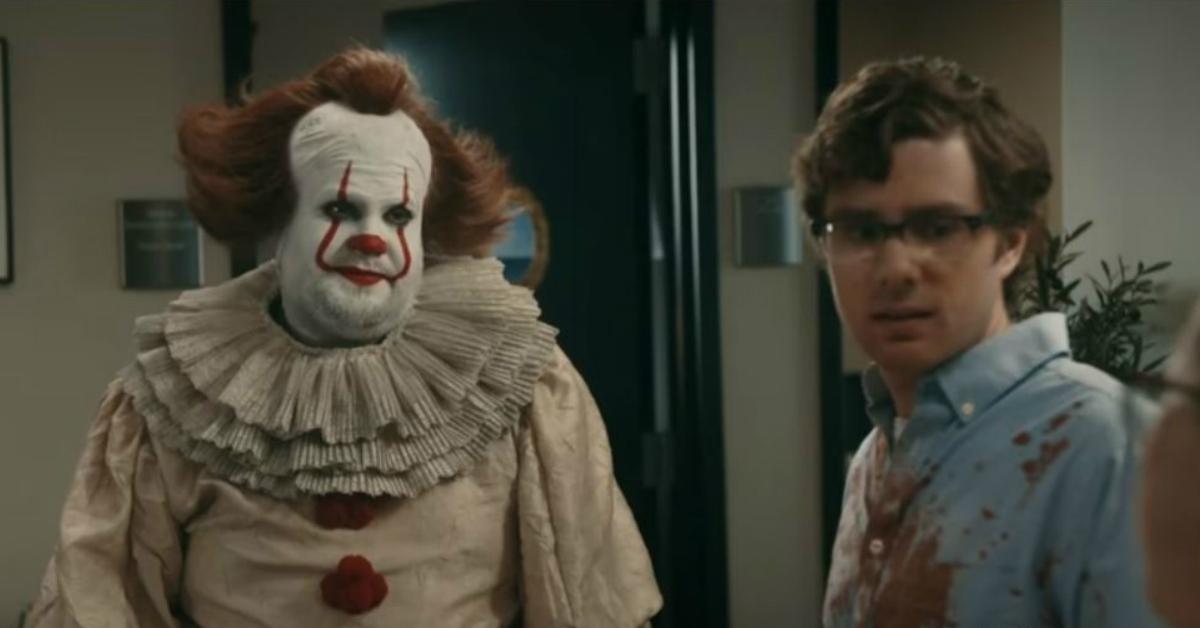 When it comes to spoofing movies, James Corden is pretty darn brilliant. Remember this amazing mannequin sketch with Victoria Beckham?
Article continues below advertisement
Well maybe you don't, because you're probably all about Corden's Carpool Karaoke series. But you should really do yourself a favor and see his latest viral masterpiece, which features him dressed up as Pennywise the Clown. It's as terrifying as it is brilliant, and we really just can't get enough of it. Anyway, you can understand why it is so chilling if you're familiar with good ol' Pennywise...
You know, the terrifying monster from the book and film IT? Well, Corden wanted to see what an office environment would be like if there was some confusion between the IT Department and It, you know, the pale-faced creature from Stephen King's twisted imagination — and it turns out that it is even better, more ridiculous, and funnier than he probably even dreamed of. Don't believe us?
You can see for yourself:
Article continues below advertisement
The clown can't catch a break when he tries to help the poor guy out with his computer issue until the real IT department arrives. How relatable for all of us who work in an office or corporate setting!
What happens next involves exploding blood balloons and unintentional scares from a helpful Pennywise. We never thought that combining a seriously scary horror movie, and the bleak realities of work life would make for something quite this funny, yet here we are. James Corden has really out done himself this time around.
Article continues below advertisement
Twitter absolutely loved the sketch, and why wouldn't they?
Article continues below advertisement
While others thought he should seriously consider being Pennywise for Halloween this year — because he already nailed the look.
Article continues below advertisement
What do you think? Is it a good fit for the TV host?