Here's All The Zoo Animal Baby Drama You Need To Know This Season
People are flocking to a Tokyo zoo to see a glimpse of the pregnant Panda Shin Shin before she gives birth.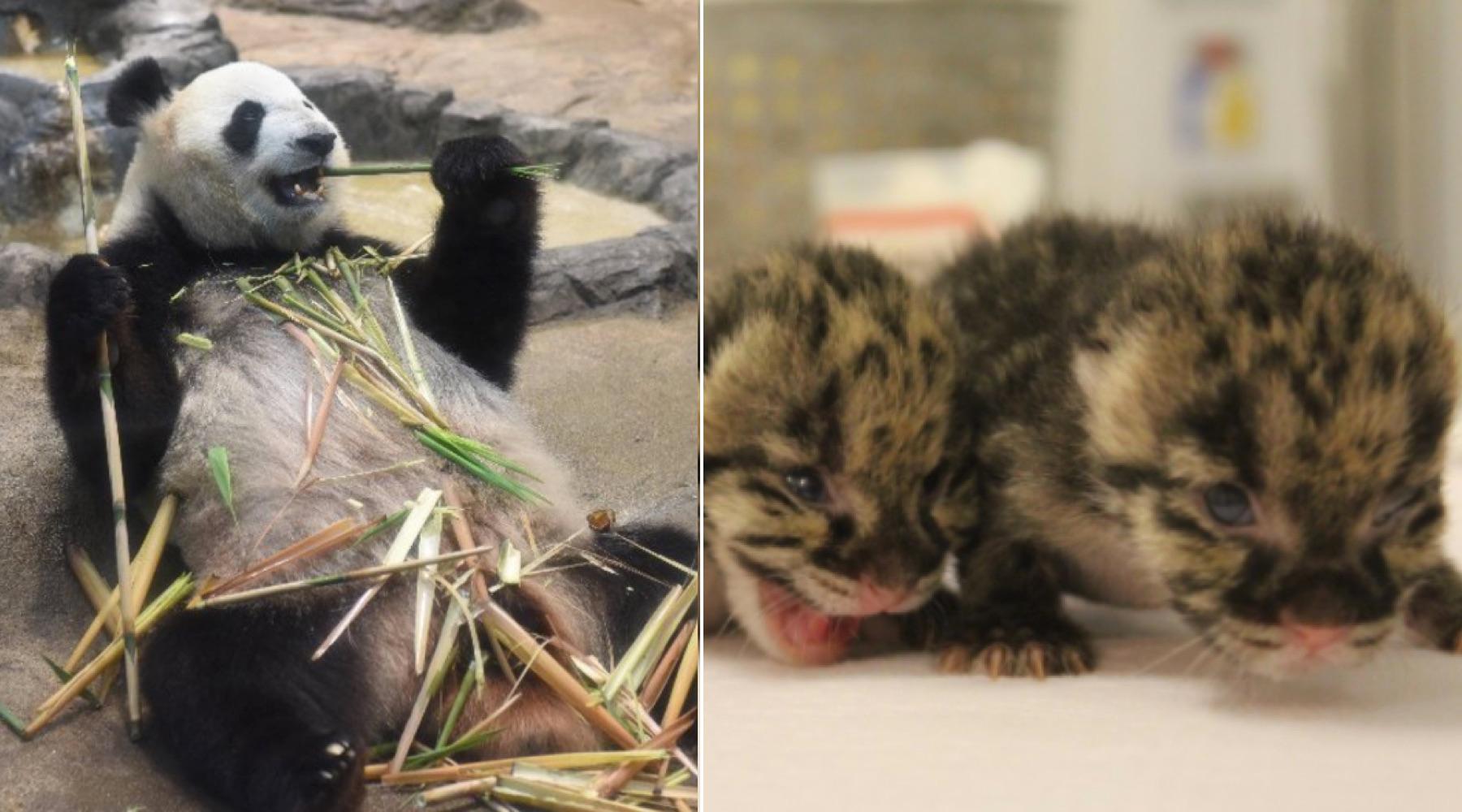 First of all, congratulations to Shin-Shin, a panda who recently had her last day on public display as keepers at her Tokyo zoo suspect she may be pregnant. I'm not exactly sure what pregnancy in a panda looks like, but judging from this video, I may be pregnant, too. She just looks so darn happy living her panda life. Check her out:
Article continues below advertisement
Shin Shin has been stuffing her face with bamboo like she just started her cheat day, eating every stick in her enclosure, and she looks happier than a kid in a candy store as she downs limitless amounts of food. Seems she's prepping for a little something eh?
Article continues below advertisement
Basically, we can all relate to Shin Shin:
Article continues below advertisement
Article continues below advertisement
Meanwhile, the city of Toronto just welcomed some new babies onto the scene. They don't look anything like Shin Shin's prospective fetus, except for being very small and cute. On May 18, three snow leopard cubs were welcomed, five days after two clouded leopard cubs were born at the Toronto Zoo. That was two weeks after the birth of five cheetah cubs, making 53 born on the compound.
Article continues below advertisement
But, lest we get too caught up in the positive news about babies and adorable animals, the Toronto Zoo is currently dealing with a strike from its zookeepers. Apparently, taking care of all these animals isn't the respected job it should be. Members of CUPE Local 1600 started forming picket lines in early May, saying they don't have the job security they deserve:
Article continues below advertisement
While most of us would probably play with the zoo animals for free, it probably wouldn't be good for them. These babies deserve the best care in the world, so hopefully the zoo meets their worker's demands soon. Shin Shin is fine, though right.