Cat Ladies, Rejoice: You Can Get Paid To Be A Professional Cat Cuddler
Cat cuddlers now have new career goals because a select few will be able to earn a living cuddling cats all day long.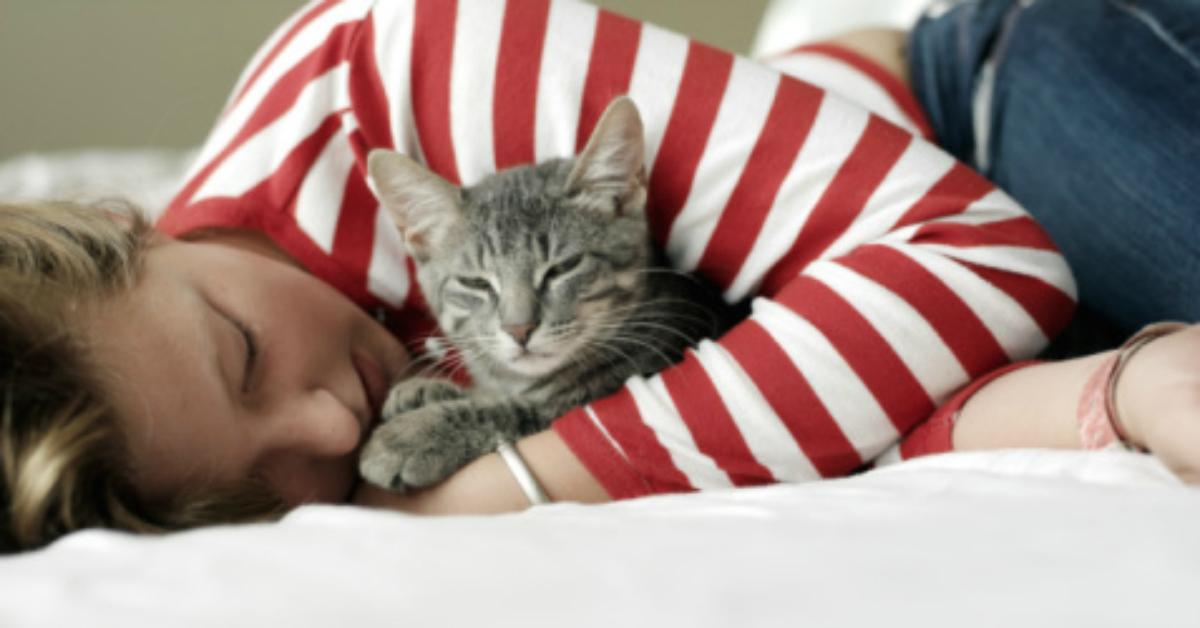 We all know a crazy cat person or two, though truth be told what is it about them that makes them all that crazy? Humans are terrible in general, that much is common knowledge, and just because they prefer the company of a frisky feline over than of a friendlier animal like a puppy or older dog doesn't mean that they're crazy. It's easy to see why they have multiple cats as well. They're easier to maintain and don't require anywhere near as much attention as other pets do. They're more like roommates who only interact with you when something is up or through several small traditions you've both set up together since you first moved in with one another.
That being said, how awesome would it be if you could spend all day playing and hugging your favorite animal and actually get paid for it? Pretty dang awesome if you ask me or anyone else that has been confined to the nine to five lifestyle for any amount of time. Well that's what one vet is doing with them all at this very moment, but the position is only open to a very select few, though you can pretty much guarantee that they'll be sifting through thousands upon thousands of applications now that the job listing has leaked its way onto social media and is plastered all over news sites.
There are some things that even the most evil of people love and one of those things is cuddling animals.
Article continues below advertisement
But what if you could actually get money just for cuddling cats all day? Well, it turns out you can.
Article continues below advertisement
This Dublin-based veterinary clinic posted a job listing for a "crazy cat person" for the sole purpose of giving them tons of love and affection every day.
Article continues below advertisement
One of the job requirements is feeling "warm and fuzzy" whenever you see a cat. People who feed strays in their spare time are preferred.
Other requirements include: "gentle hands capable of petting and stroking cats for long periods of time, the ability to be "softly spoken," and "capable of cat whispering." You know, to help out stressed out kitty cats.
Article continues below advertisement
You're also going to need to be qualified by the Veterinary Council of Ireland.
Sounds like the absolutely purrfect job, if you ask me. Unless you're allergic to cats.