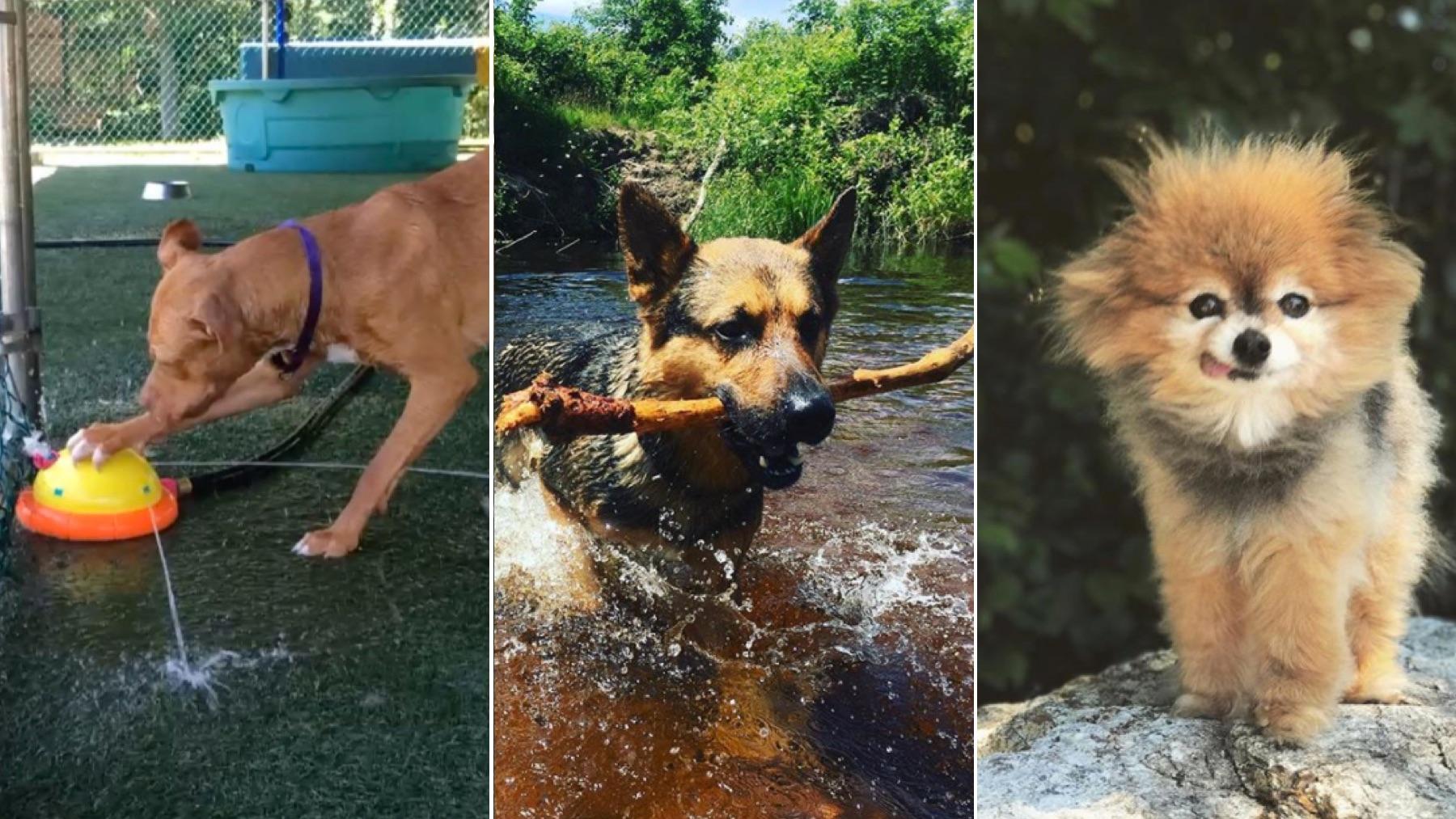 These Puppies Will Teach You How To Cool Down During The Dog Days Of Summer
By Aimee Lutkin
Ah, summer. The time for everyone to let loose. We survived winter, had a nice short lived spring, and now its time to shed the extra clothing, look back on why you neglected the gym for the past 8 months, and get those summer plans in gear. Weekends away, bbqs, pools, beach, you name it, its on the agenda. This will be the summer to remember, with the plans and the friends and long lasting memories. But right when everything seems to be kicking into high gear, it sinks in. Oh my lord, it is so hot I can't take it. Not to mention the bugs, the sunburns and the puddles of sweat everywhere you go.
It is peak summer, and the only thing holding you back from having the time of your life is the sweltering heat. If muggy humidity and scorching sunshine are keeping you from being your best self during the sexiest season, learn a few lesson from the pros: dogs.
Dogs love summer, because it's the best time to roll around in the grass, slurp water, and get filthy. They keep themselves cool with a bunch of tricks that any human can learn. Here are just a few!
Buy some new toys:
Take a dip:
Relax with friends:
Stop for a drink:
Enjoy a cold treat:
Take a walk in the grass:
Get out and enjoy nature:
Find some shade:
When it's real bad, take a nap:
And if all else fails, turn on the freaking air conditioner:
There you have it. The masters at work. These little pups just know how to cope with the heat better than us humans. If only we could just come back as dogs, things would just be so much easier. Sigh