Animals don't really understand our habits, but they're generally supportive. Especially dogs, unless you're riding something with wheels. A lot of them hate that. But one thing some pets don't get is our desire to clean ourselves all over with disgusting water. So gross.
Twitter user @RudeWeaver posted photos of their dog bringing some emotional support to the harrowing shower experience. Apparently, Clark the dog hates baths, so he figured his human probably needs a fun toy to get through the experience of washing. He very graciously loaned one of his own. "Every time I'm in the shower my dog stares at me, worried, and he must assume I'm upset in here (because he hates baths) so he thinks if drops his toy in that I'll feel better," he wrote.
What a sweet doggo! We should all be so lucky to have a kind, supportive friend that like, amiright?!
Here's the face of initial concern. You can just feel the love and neuroticism radiating from this pic.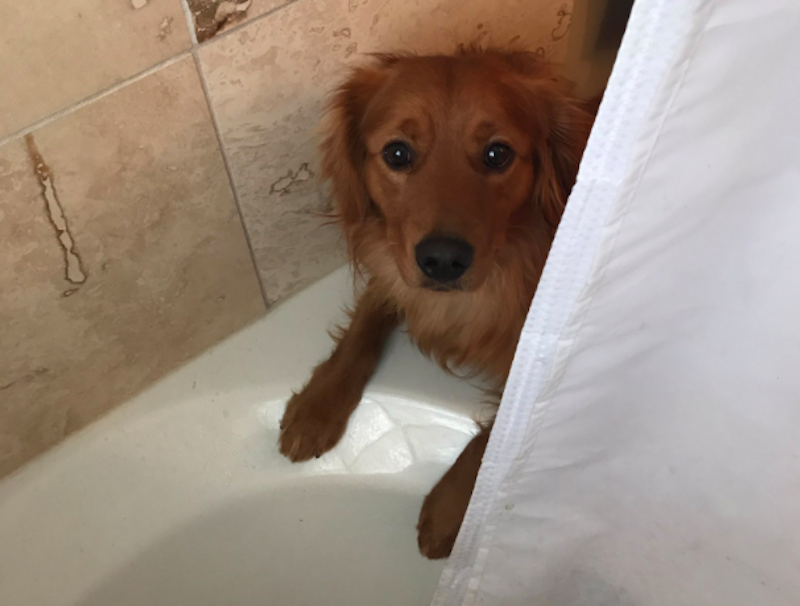 Then, there's the deposit. The gentle drop proving that he is truly facing his fear (the shower) for the person he loves so much.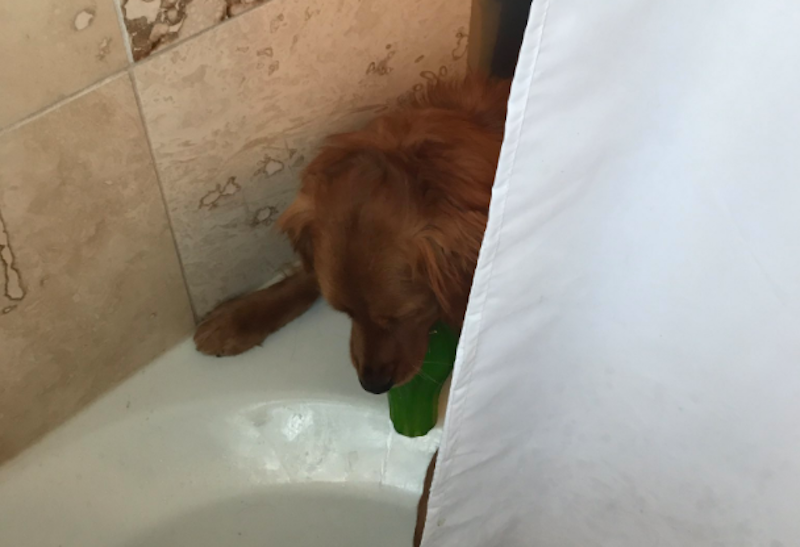 And the hopeful check-in. Again, just risking it all to make sure the gift was well received.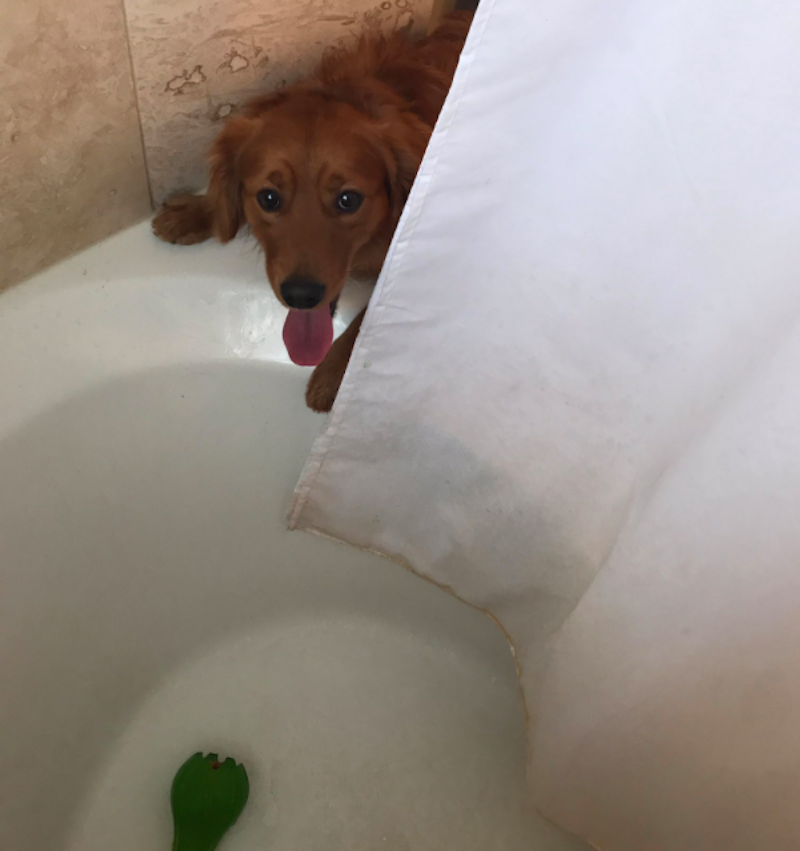 "Are you okay?" his eyes beg to know. Ow, my heart.
People are sharing their brave and helpful doggo stories — and it just proves that we don't deserve dogs.
And at least one brave shower cat, which, come to think of it, is extra impressive. "Our cat does the same thing for what we assume is a similar reason," one Twitter user wrote. "She also cries until we're out of the shower. It's all very sad."
The votes are unanimous: We don't deserve dogs.
Clark seems very excited by all the attention:
For some reason, there are a lot of people arguing about this video, so @RudeWeaver stepped in to explain stuff:
This wonderful dog isn't playing. We don't deserve these good boys.