Help, this story has made me cry three times and I haven't even finished typing one sentence. Grab your tissue box, because you're gonna need it.
A man named John Mueller posted a picture of Sting, an elderly former racing dog who is a certified therapy pup. Sting is part of a program called Paws to Read, which brings in children to read to shelter dogs so they can become socialized and used to people. That raises their chances of being adopted—okay, I am crying again.
Anyway, that day, no one showed up and Sting spent the afternoon at the library by himself:
In all honesty, Sting is probably fine. He's a dog, just hanging out, and he has a forever home with Mueller. But his sad, long face has won the Internet's heart and made him go instantly viral. Just look at it: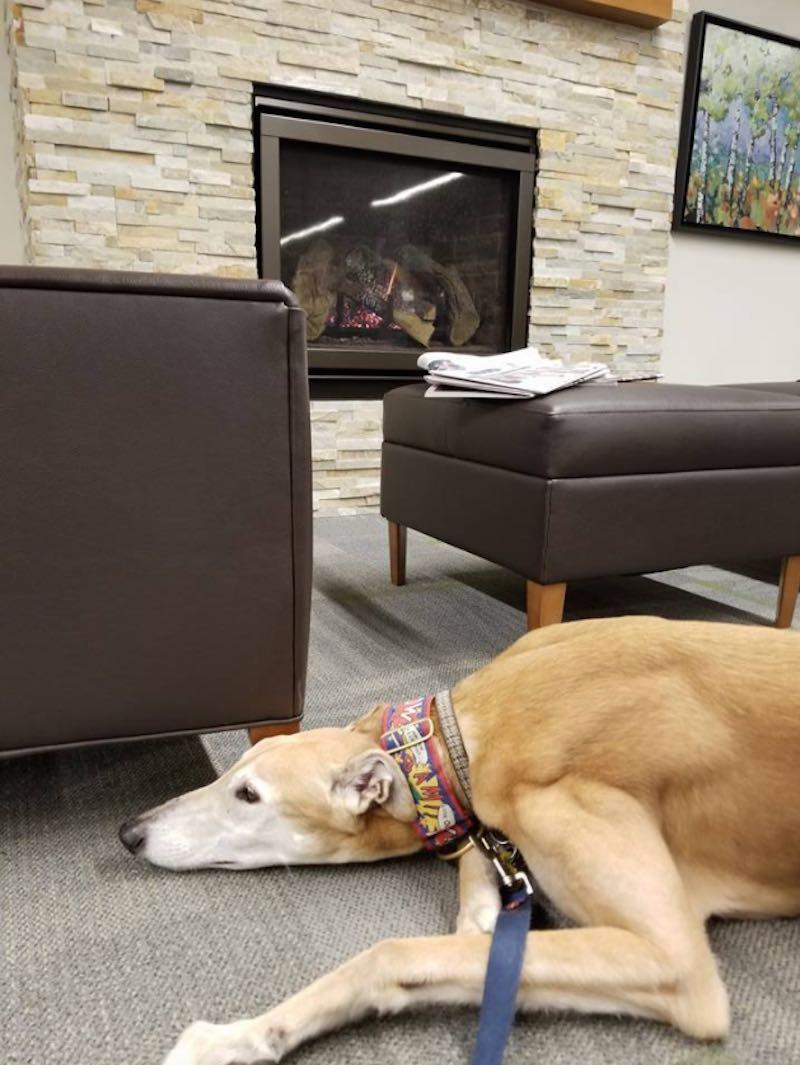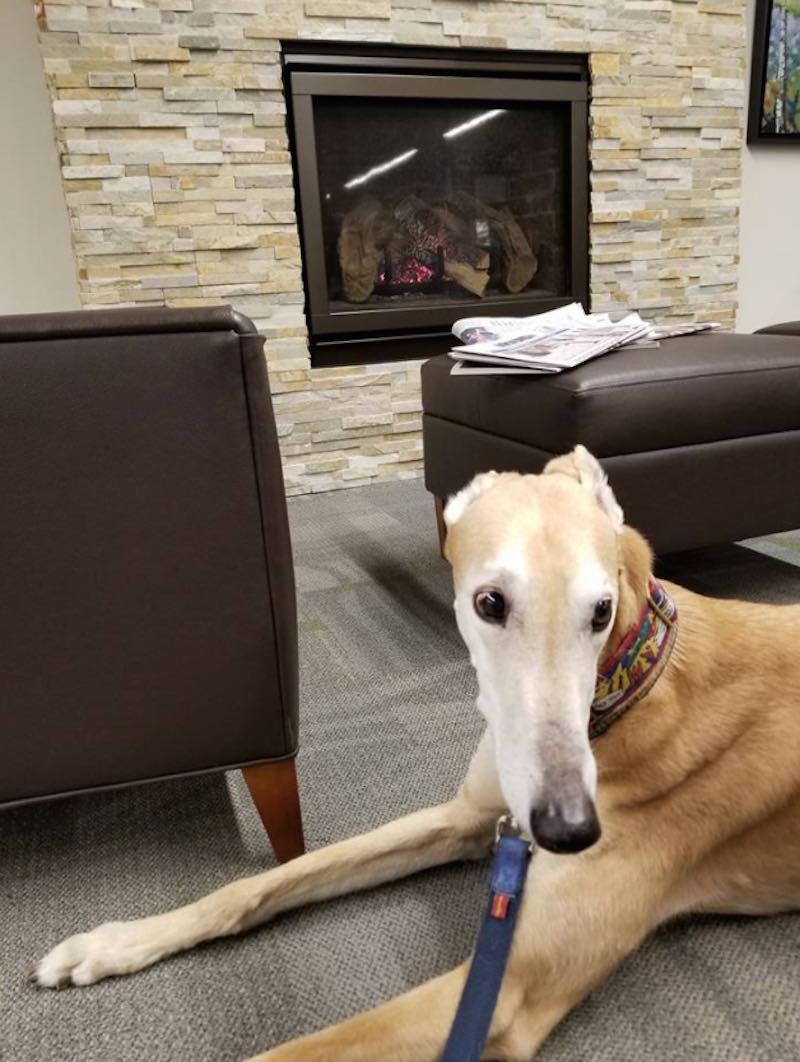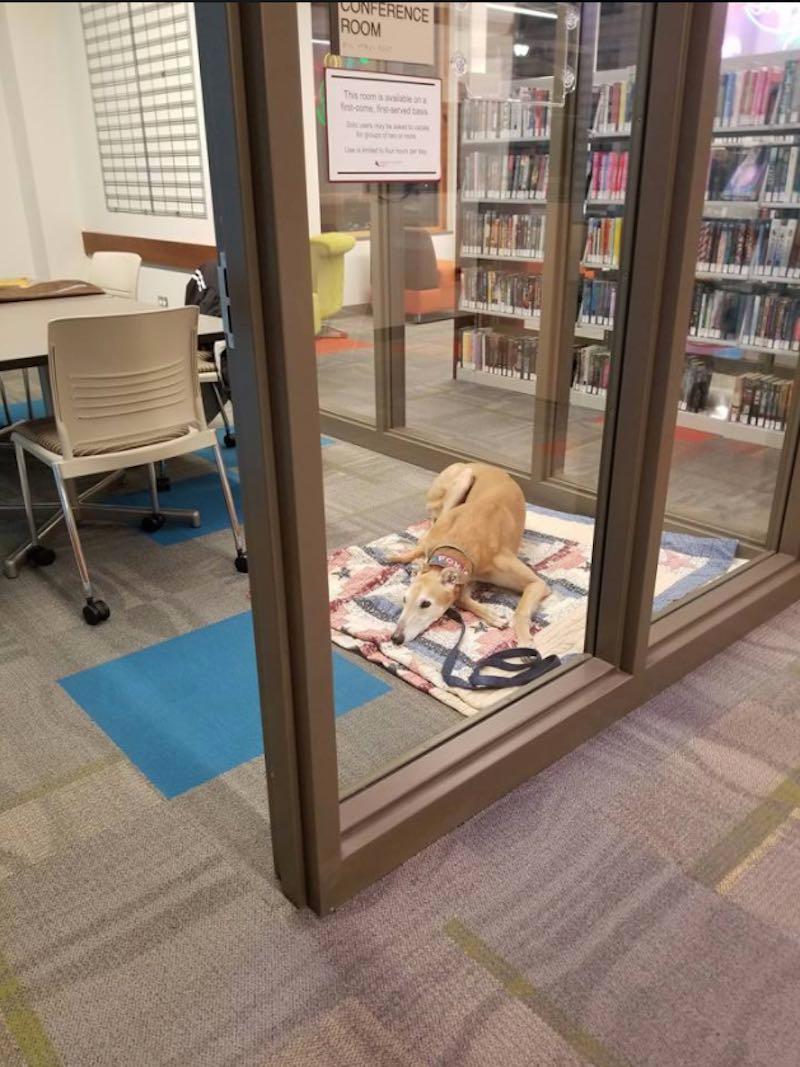 Today reports that the outpouring of support for Sting has been insane. Because Mueller suggest people contact the small Minneapolis library, their phone has been ringing off the hook.
Ann Wahlstrom, children's librarian at the Ramsey County Library in White Bear Lake, says its been amazing. Hopefully, it hasn't also been really annoying?
"People are asking if we could hold the phone to Sting's ear so they could read to him," she said. "The whole staff of a Petco in California called to say they love Sting. It's just amazing, the outpouring."
The program isn't just for the dogs, Wahlstrom explained, it's for the kids to give them "a fun, nonthreatening place where they can practice their reading skills to a dog."
If you're not already weeping, check out this video of kids reading to dogs in shelters:
Sting has gotten so famous that his sessions are fully booked through April, and a second therapy dog who participates in the program, named Lacey, is also getting lost of belly rubs and stories read to her.
This happy ending still hasn't ended the tears. My emotions!
Sting is fine! Sting is okay.