We've all seen those commercials of workers rescuing wildlife that have been injured by an oil spill or wildfire, so it's natural to want to channel your inner Steve Irwin and save all the animals. However, it's not as easy as it seems (no matter how many times you have watched the Discovery Channel) and often times, rescuing wild animals is a dangerous game. Like really, really dangerous. They do need care, but they are not usually on board with you about going to get it.
BBC reporter Matt Graveling tweeted about his adventure rescuing a red kite, which is a raptor bird with teeth and a beak to match. His first picture shows a sleeping stunned baby, and his last pic shows an angry demon. Here's the timeline as he describes it:
2:30pm - Driving to filming location
2:45pm - Pick injured bird off the road and put in car.
3:00pm - Unconscious bird wakes up.
3:01pm - Escape from car
3:02 - 6:29pm - Unable to get back in car.
6:30pm - RSPCA turn up to take away the angry, injured bird.
But let's see it from the bird's perspective.
First, you're just sleeping: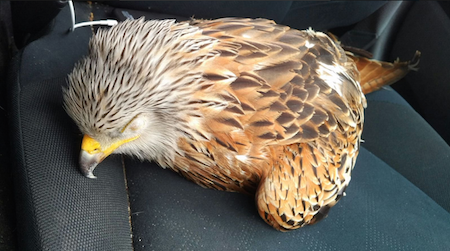 You wake up a little confused and ruffled: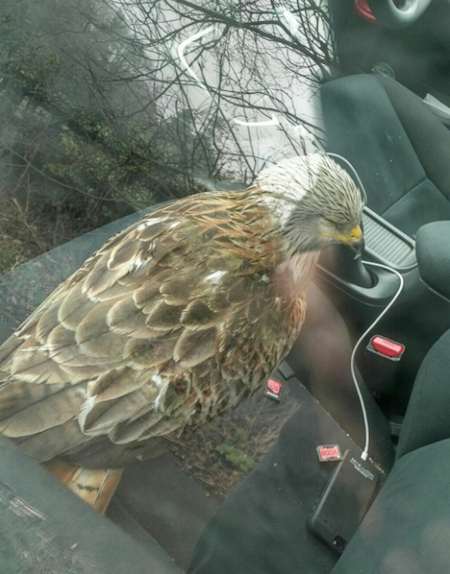 Now you're on the alert. WTF is happening?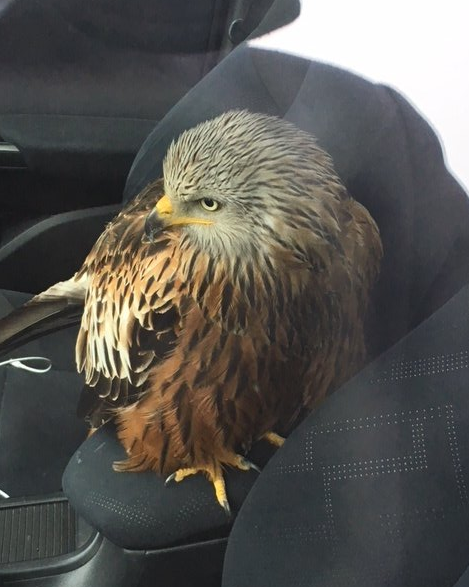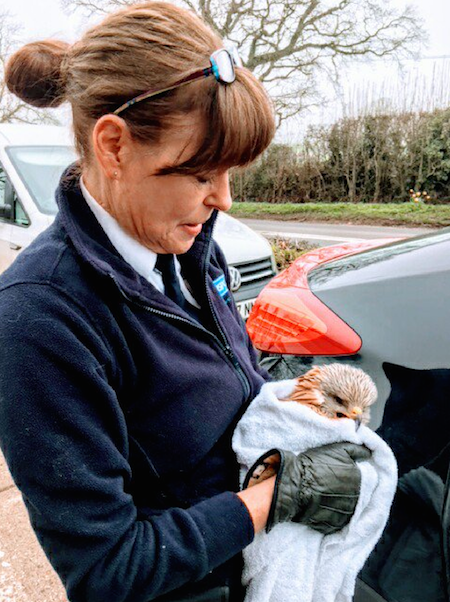 People love this little dude's gumption, but a lot of animal rescuers are trying to give tips in the comments, in case anyone tries to do what Graveling did:
They're also swapping stories of their own successful swaps:
But most just have their jokes to share:
Bird is slang for a woman in the U.K. Honesty, if I woke up like that in someone's car, I'd scare them right out of the driver's seat, too.