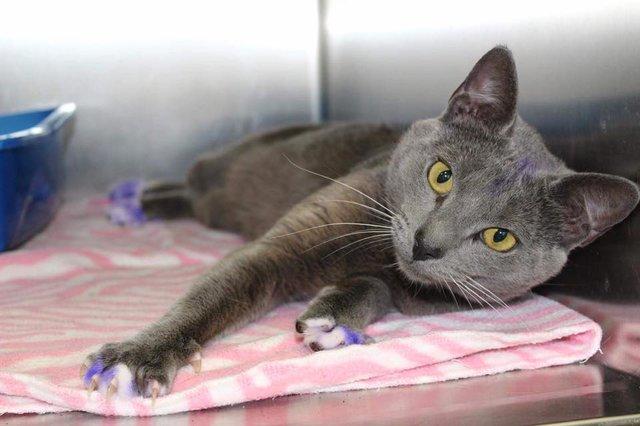 Why You Should Always Take in a Stray Cat With Purple Paws
Most people would drop whatever they're doing if they came across a stray animal in need of some help. Whether that involved putting out a bowl of food or a box and blanket to provide some comfort at night.
Article continues below advertisement
But if you ever spot a stray cat with their feet dyed purple, you need to take them to the nearest animal shelter immediately. The color choice isn't the result of some local teenagers who decided to mess with the poor animal — it's an indication of something far more sinister.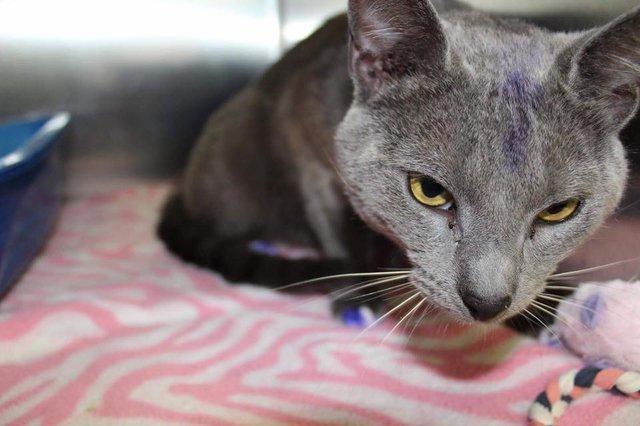 Article continues below advertisement
Megan Sorbara, a cat rescue worker and founder of the Naples Cat Alliance in Florida, took to Facebook with a warning when animal control picked up a cat who'd been wandering around the streets in generally good health, but with feet colored purple by permanent marker.
As Sorbara explains, the method is used by abusers who use the cats as live bait in dogfights. She first described her experience of the cat arriving at her shelter:
"Being in animal rescue, you hear and read about a lot of terrible things being done to poor innocent animals. And then one day, the victim of one of these terrible things shows up at your door. I consider myself pretty hardened to a lot of stuff, I have dealt with a lot of injured, emaciated, neglected and abused animals but this one really got to me."
Article continues below advertisement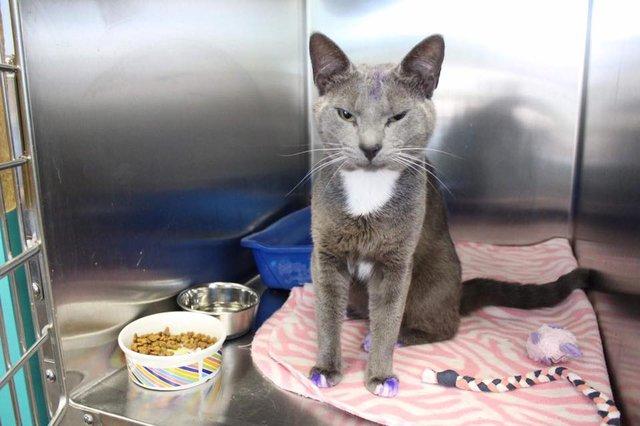 "Dogfighters use markers to color the white parts of cats and kittens so they can bet on which color will die first," Sorbara wrote on Facebook. "They are 'color-coded' and then thrown to packs of dogs, while these sick barbarians place their bets. This is cruelty at its worst."
Article continues below advertisement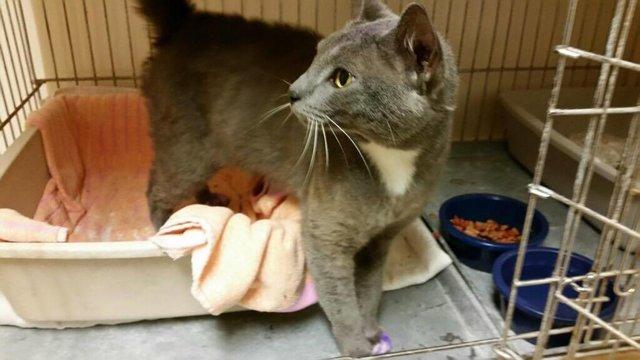 Sorbara doesn't know how the dogfighters acquired the cat, but suspect he used to be someone's pet.
Article continues below advertisement
"He could have been a cat who was owned, but they were just letting him free-roam," she explained to The Dodo.
"I can't imagine he was handled too nicely by these people when they were marking him, but I don't really know what he was subjected to prior."
Thankfully, this cat, now named Mr. Purple Paws, somehow managed to escape.
"Somebody must have left a door open, or maybe he got away during transport while they're going wherever they go to have these fights in the middle of the night," Sorbara said.
Article continues below advertisement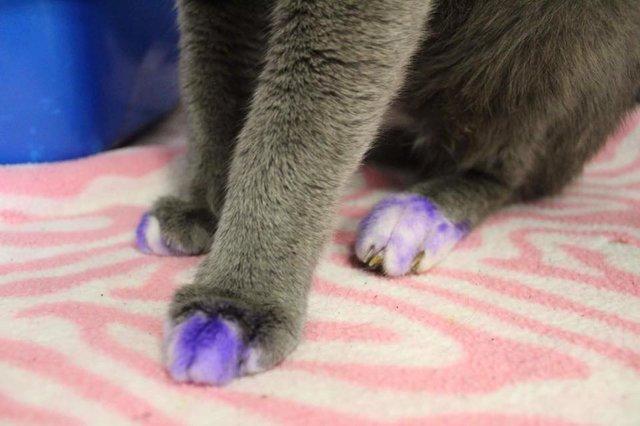 And he doesn't seem to have let any of his frightening experiences get to him.
Article continues below advertisement
"He's just so sweet, rolling over on his back and giving head butts — just adorable," Sorbara said. "He doesn't have a care in the world. He's Mr. Happy. He was playing with toys in his cage last night. You can just pick him up, carry him around on your shoulder — he likes to be held."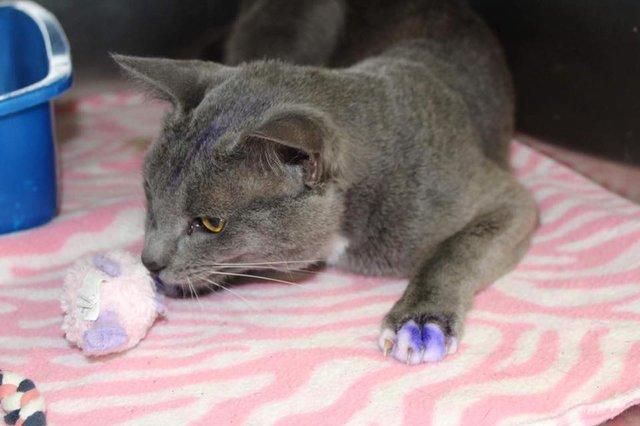 Article continues below advertisement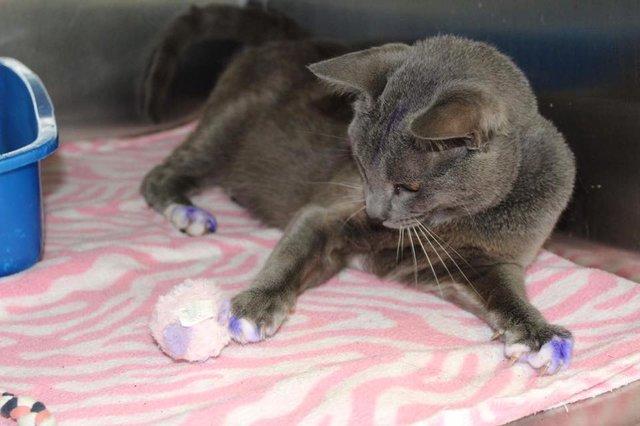 "This cat has no idea what he escaped, which is basically death," Sorbara said. "After what he's been through, and what he could potentially could have ended up [as], I can't wait to give him a chance to give him a good home."
If you ever spot an animal with dyed feet, immediately contact your local shelter, who can investigate from there on.