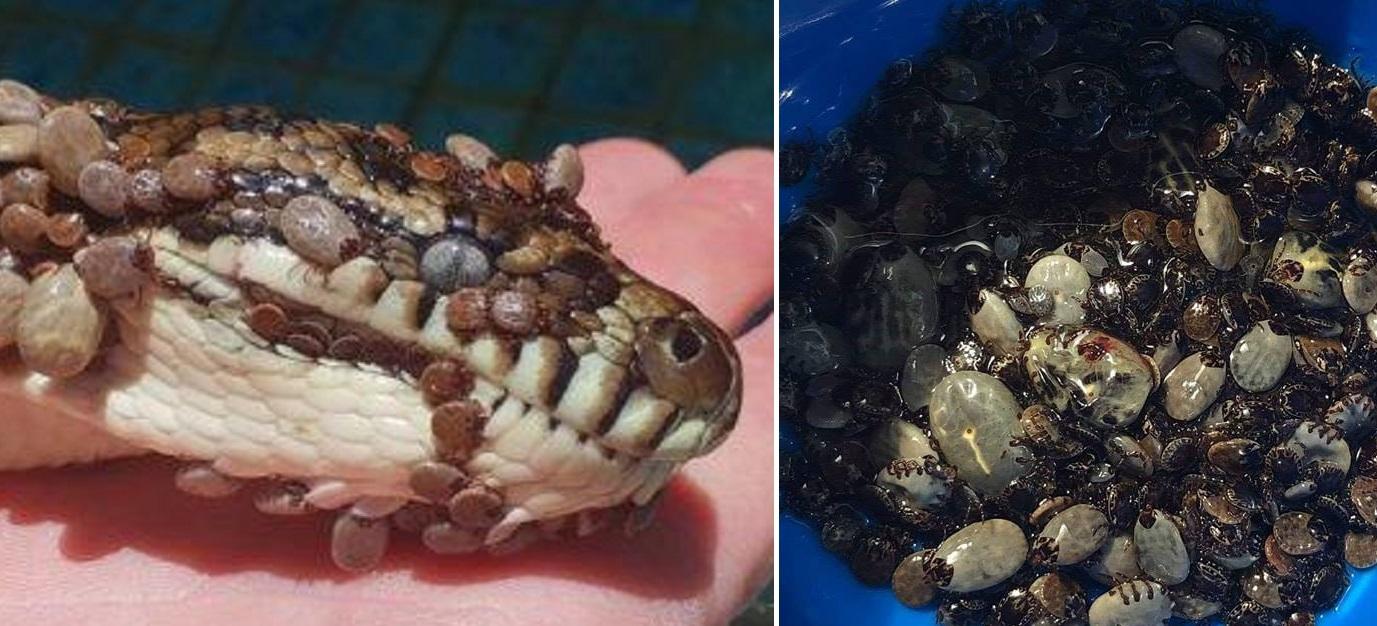 Snake Covered In 500 Paralysis Ticks Rescued From Pool
If you've ever fallen victim to a tick, you'll know just how annoying they can be. Once they've gotten you, your leg will be red and itchy for the day. The same applies to our furry friends who get bitten, though it usually takes us far longer to notice.
Article continues below advertisement
Now imagine falling victim to not one tick, but 500. Yes, 500. Tony Harrison from Gold Coast and Brisbane Snake Catcher was recently called to extract a carpet python from the pool of a home in Coolangatta on the Gold Coast, Australia, on Thursday.
And when he got close to the reptile, he was shocked to discover that it was covered in hundreds of paralysis ticks. Here's what that looks like up close, by the way.
Article continues below advertisement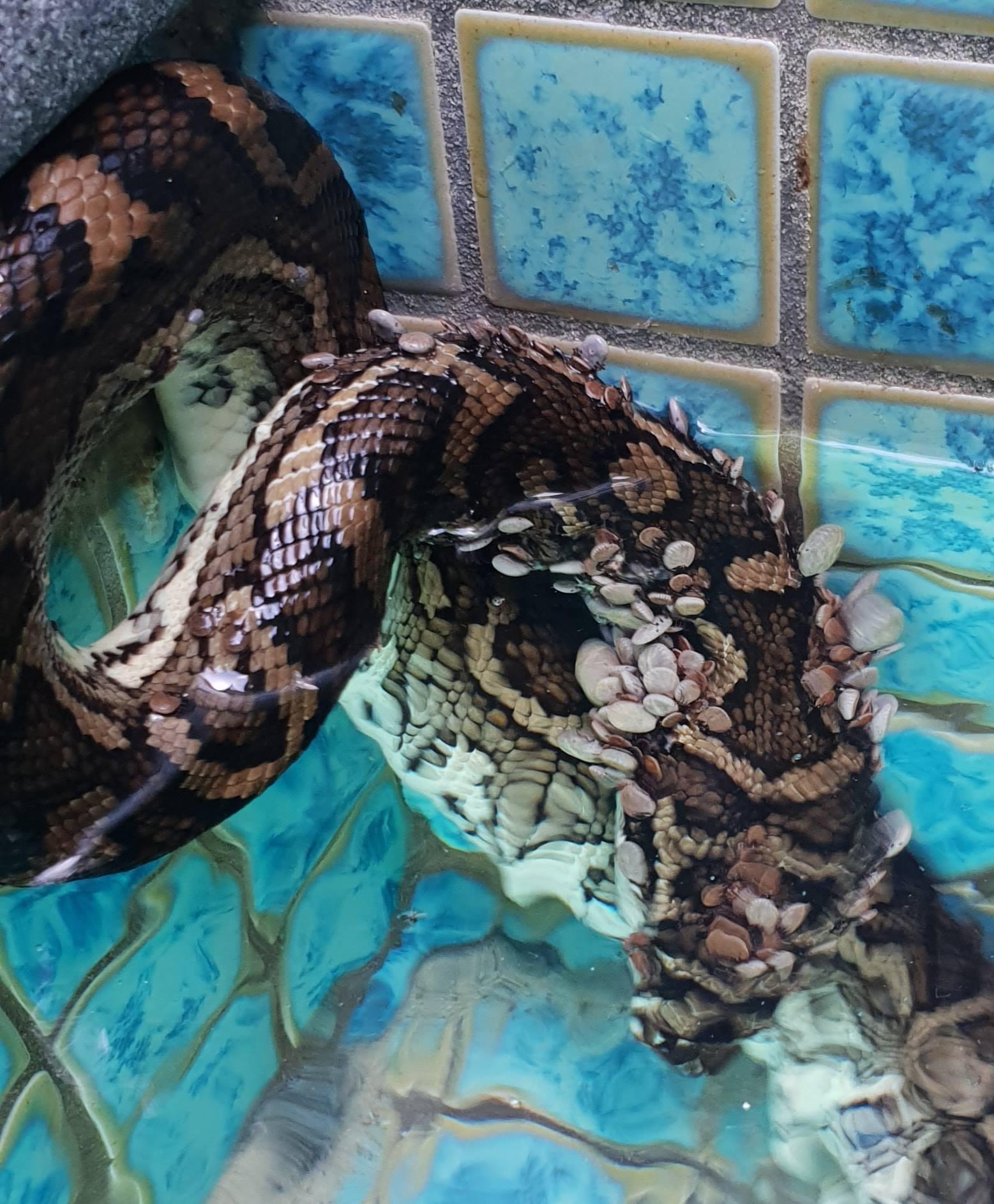 Article continues below advertisement
In a Facebook live stream of the rescue, Harrison states:
"What happens is, in Mother Nature animals can live in harmony with parasites both internal and external."
"If something happens to them the parasites get the better of them.
"He's got hundreds of paralysis ticks on him. That's why he's in the water, he's trying to drown them."
Harrison says in the video that he's been catching snakes for 26 years, and this was by far the worst case of ticks he's ever seen.
"I've done this for 26 years and this is the worst I've ever seen."
Article continues below advertisement
Harrison immediately took the snake, now named Nike, to Currumbin Wildlife Hospital. In a follow up post on Facebook, Harrison said that it too vets hours to remove the ticks that they could.
"There are still tiny young ones under the scales that will be treated with drugs to kill them," Harrison added.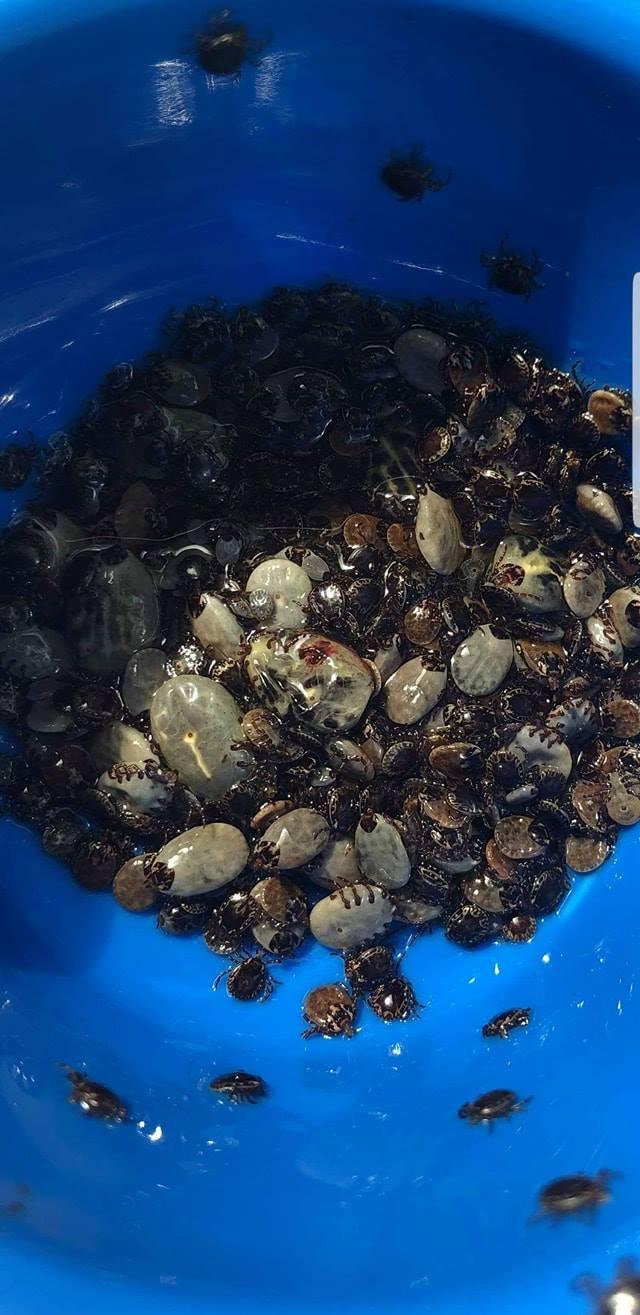 Article continues below advertisement
All that effort seems to have been worth it, though. Vets are confident that Nike will survive, and he's already looking a lot better than he was.
University of Queensland Professor of Parasitology Stephen Barker told ABC that the ticks are known as reptile ticks, and are fairly common. But to have so many on one snake is unusual.
"We can't help but wonder if the snake is already sick or old … they have lower immune response to parasites, so you do tend to find a lot of ticks on sick animals."
Professor Barker said that he spotted a mix of adult males and females latched on from the photographs. "The male ticks have probably been attached there for months," he said. "They don't really take much of a meal, they're waiting there for a female."
"Once she's fed she releases a pheromone that says, 'I'm here', and then the males will detach and they'll go and mate with the female.
"She'll drop off and lay her eggs, and the male will just stay there. They might stay there their entire life until they're completely worn out or too old, then die."
Barker believes that the snake may have been in the pool in an attempt to drown the annoying ticks, though "it would take maybe 10 or 12 hours," he said.
That's enough to make your skin crawl.