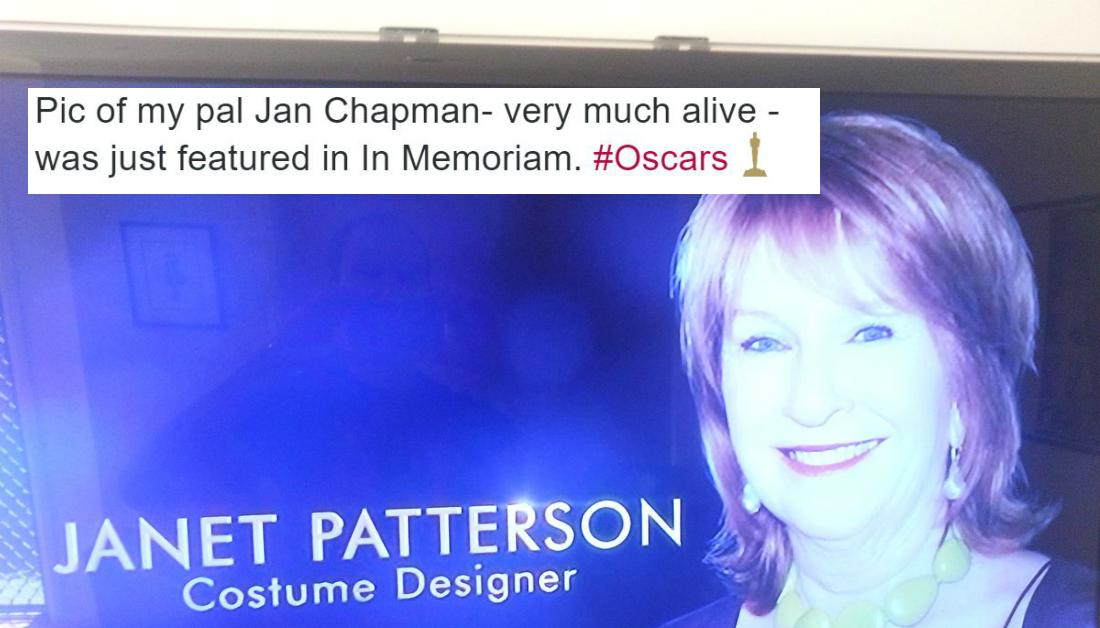 The 'Best Picture' Mix Up Wasn't The Only Embarrassing Mistake At The Oscars Last Night
By Mustafa Gatollari
Public blunders are the worst kind of blunders. Just ask the Oscar presenters who mistakenly picked La La Land for Best Picture, or Steve Harvey for crowning the wrong Miss Universe.
But this year's Academy Awards didn't just feature that one snafu for Best Picture at the end (and if you want to count Hell or Highwater being robbed for Best Screenplay, you can add that to the list). There was another embarrassing mixup that occurred during the "In Memoriam" presentation for the evening, confusing fans of an acclaimed Australian filmmaker
Janet Patterson, Australian costume and production designer was included in the tribute, but the photo that was shown wasn't Patterson.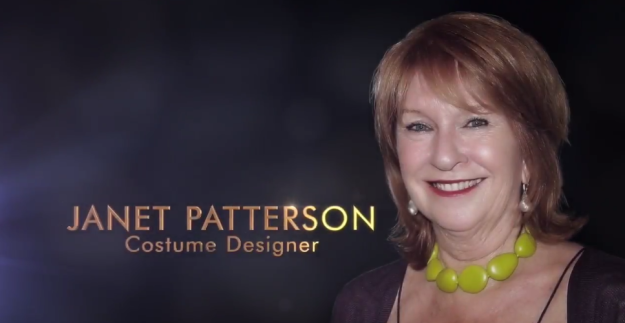 It was actually a photograph of Australian film producer Jan Chapman who is very much alive.
In an interview with Variety, Chapman discussed her shock when she saw her picture used in the tribute. Rather than being upset that people might think she was dead, the producer felt sorrow that a friend and former collaborator wasn't given her due during the ceremony.
"I was devastated by the use of my image in place of my great friend and long-time collaborator Janet Patterson. I am alive and well and an active producer."
Chapman worked with Patterson on 'The Piano' and 'Bright Star'. Fans of horror films might recognize her name from the credits of the 'The Babadook'.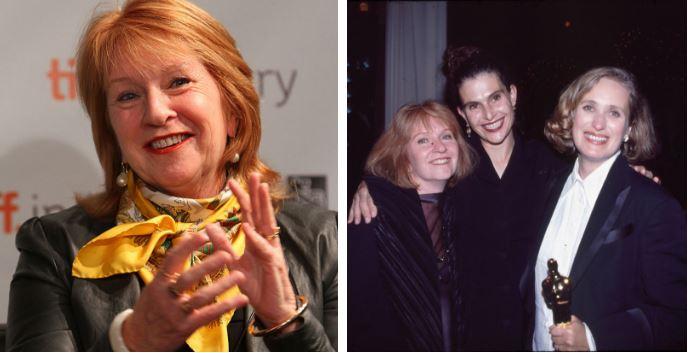 So how did the mix-up occur? Turns out that photo service tag mix-ups at Getty are partly to blame: Chapman shows up when you search for pics of Patterson.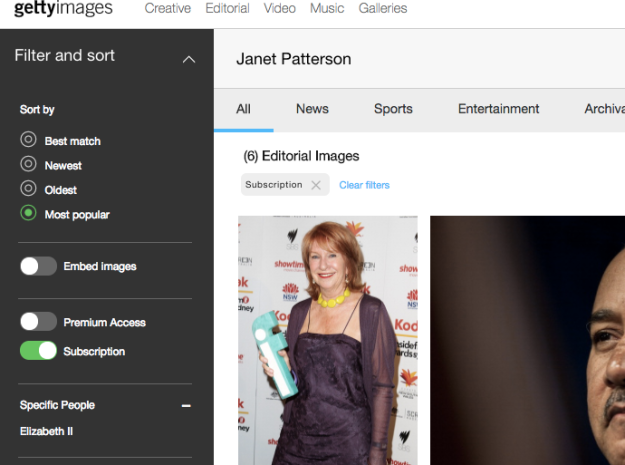 People on Twitter spotted the error right away - yes, there are people who know who the producers are.
Pretty embarrassing news, but it's probably being overshadowed by the fact that someone didn't read the right name on the card for Best Picture. When in doubt, just blame it on an intern.