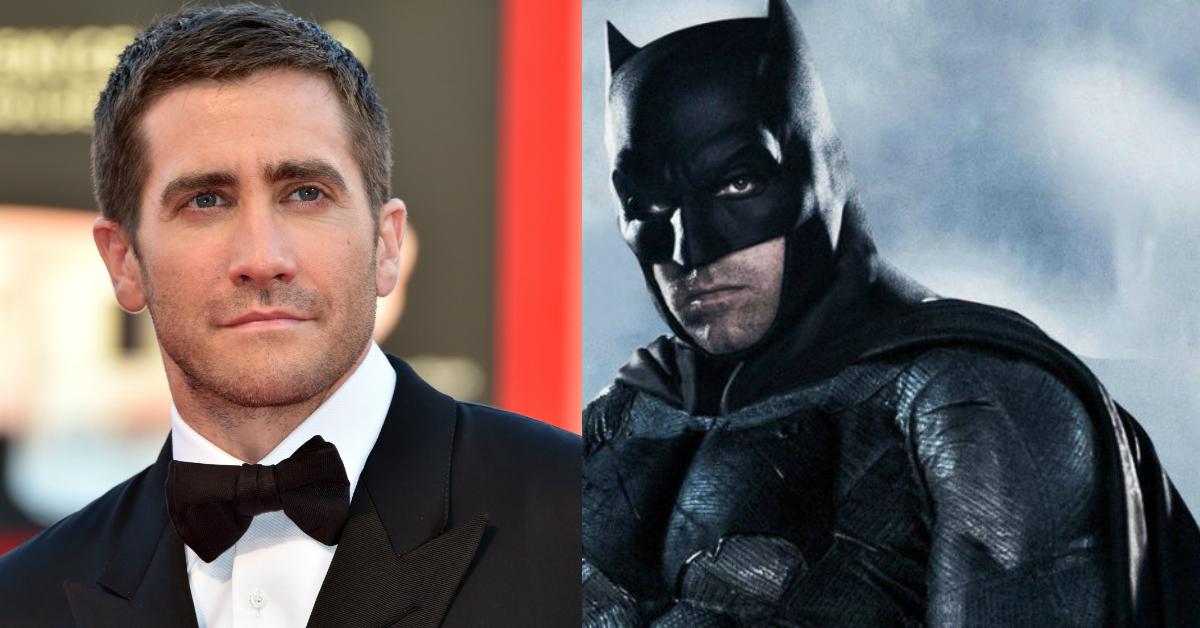 Jake Gyllenhaal Might Replace Ben Affleck as the Next Batman
By Mustafa Gatollari
If there's one thing I learned from the movie Kiss Kiss Bang Bang, is that show business is extremely fickle.
If you think movies are dramatic, then you should see the negotiations that go behind the scenes as agents, managers, and production companies all battle each other to work on a project and get as much money out of it as possible.
The sheer amount of underhanded tactics that are employed on a daily basis are enough to make Princess Carolyn meow in exhilaration.
Which is especially true when it comes to high profile projects involving beloved cinema characters that have either made or broke careers.
Characters like, oh, I don't know, BATMAN.
Ever since Christopher Nolan's very successful trilogy ended, there was a lot of talk as to who would take up the mantle of the caped crusader. And once it was announced that Ben Affleck would be filling in for brooding superhero duty, there were some conflicting feelings at first, but an overall acceptance of Batffleck once fans say his portrayal of Bruce Wayne on camera.
Affleck made appearances as Batman in Batman V Superman: Dawn of Justice, Suicide Squad, and the Justice League films.
Neither of the three films received much critical praise, and fans, overall, panned the movies, much to the chagrin of Ben Affleck. Remember the "sad Affleck" meme, where Ben had an existential crisis mid-interview discussing the horrible reviews Dawn of Justice was receiving?
There are a couple of Batman movies Ben Affleck was supposedly attached to. One was the hotly anticipated Flashpoint film starring Ezra Miller, and the other was The Batman which has gone through a series of studio changes. Joe Manganiello was pegged to play the film's main villain, Deathstroke, in the movie, and there was even a teaser trailer created for the film.
However, that standalone film might see Jake Gyllenhaal replace Affleck. Rumor has it that director Matt Reeves is all for working with Jake and the Nightcrawler actor's involvement in the film is all but a done deal.
Studios are apparently not a big fan of Affleck's Batman, a sentiment that was probably started by Affleck first.
The actor/director was apparently not very happy with the lack of critical acclaim and less than stellar box office performance of the Justice League film, and is allegedly growing tired of the role of Batman.
It's also important to note that Affleck, himself, knows how to make a pretty good movie.
It was reported that he'd be writing and directing The Batman, but for some reason, those plans changed. You'd have to ask yourself why anyone wouldn't want Ben to have complete creative control. His 2012 hit, Argo, took home the best picture Oscar, and Affleck's other films Gone Baby, Gone and The Town also received critical acclaim.
There are lots of fans who hope that Ben Affleck stays on board for a few more films and keeps the role.
While others think that a younger, more physically fit actor would be better in his place.
Others feel like Affleck's "push" to leave the character seems like a bunch of perpetuated hogwash.
Some famous actors have other ideas as to who could finally replace Affleck though, and it's probably not a name you've heard tossed around that much.