Robert Downey Jr. is stanning hard for the Marvel Cinematic Universe, probably because he's been Iron Man for so long they've basically merged into the same person.
And with over 20 Marvel films released and more in the pipeline (earning billions at the box office), it's no surprise that Downey was able to convince his superhero family to commemorate their time on the big screen with a very permanent reminder — and it's pretty cool.
He loves both his cast mates and the fans (even if those fans ship some surprising couples):
Personally, I see Downey as the daddy of the Avengers, so it makes sense that he was the one documenting their group bonding activity. The main cast decided to get a matching tattoo to remember their many years together, battling villains on a green screen set.
He covered the whole process, which included tattooing the tattoo artist Joshua Lord, who allows his clients do that as part of his process. Seems wild to me, but that's his thing:
You'll notice that two people are missing. One is Mark Ruffalo, who I guess just decided he would be cool with simply remembering the experience of being the Hulk rather than indelibly inking himself as a reminder.
The other was Chris Evans, who is currently performing in a play on New York. They don't tell actors this until it's too late, but a regular play has an extremely rigorous schedule that's hard to get out of. So he got the tattoo in NYC, with Scarlett Johansen as company:
Everyone's tattoos look GOOD: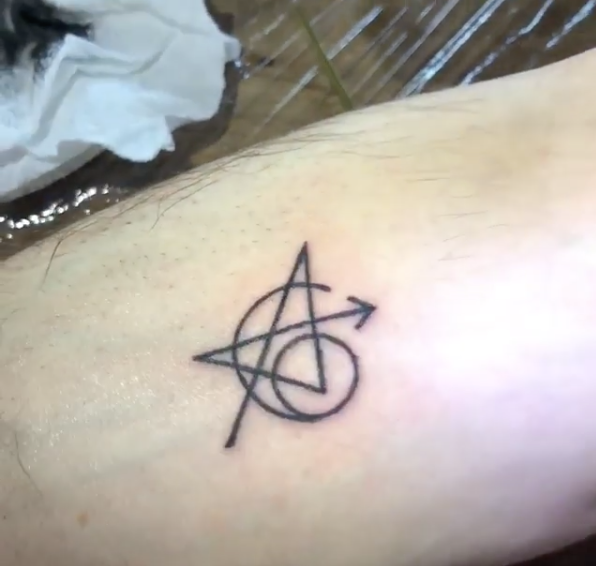 And people are really moved:
Though they have some adjustments: