The 'Rattled' Triplets Are the IRL Version of 'This Is Us'
See how the 'Rattled' triplets Blake, Blair, and Barrett — and parents Julia and Ryan Sadler — are doing today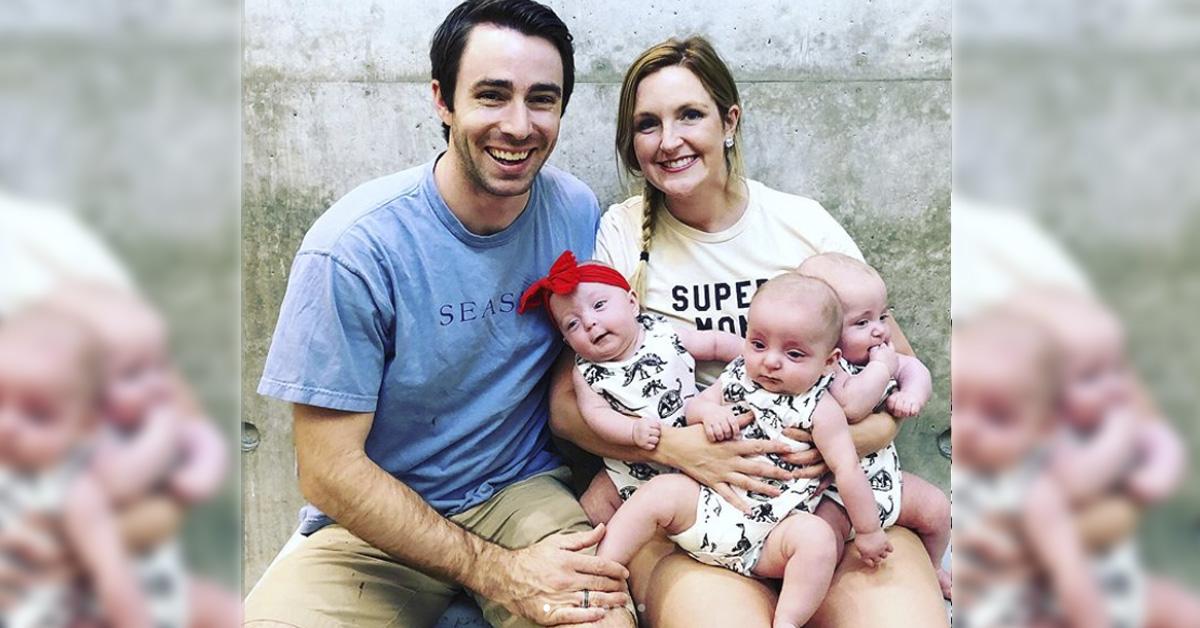 One of the five couples featured on the TLC series Rattled is Ryan and Julia Sadler — who struggled for years with infertility before getting pregnant with their triplets. The religious couple revealed how they turned to modern medicine to help answer their prayers for children in a very personal blog post.
Article continues below advertisement
"No baby is born outside of God's will. God doesn't have to readjust his plans for the world when a baby is born via fertility treatment. God is more powerful than fertility medication, and I can tell you from experience that receiving fertility treatment does not ensure a baby is born," Julia wrote. " For as many couples who receive children from medical help, just as many have failed-attempt stories. We are not powerful enough to trick, outsmart, or out-medicate God."
While Ryan and Julia hoped to make it to the 34-week mark before going into labor, the triplets Blake, Blair, and Barrett, were born even earlier after their daughter Blair stopped growing. The siblings arrived on December 6 — each weighing less than four pounds. After spending over two months in the NICU, the parents finally took home all three kids on their nine-year wedding anniversary. "SO. MANY. PRAYERS // SUCH. A. FAITHFUL GOD! Two months ago today we left the hospital empty handed but hearts full after delivering our babies," Julia wrote alongside a photo of the happy occasion. "We were so excited to have Blair, Barrett, and Blake all alive, healthy, on earth, as living examples of God's goodness and faithfulness."
Article continues below advertisement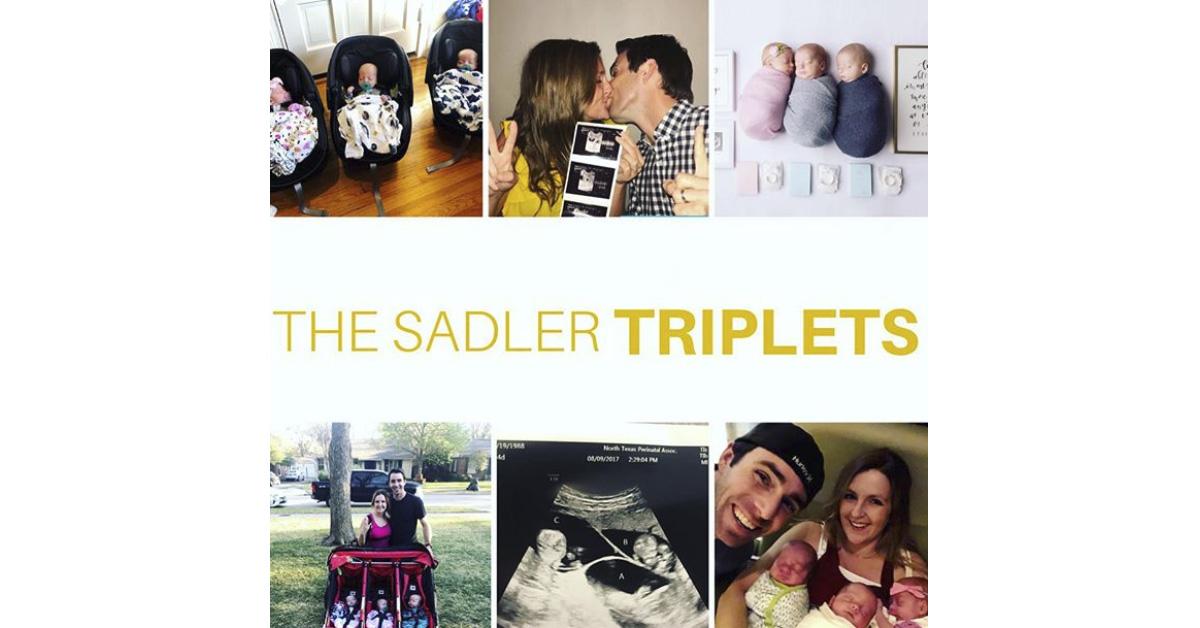 Despite the challenges surrounding the triplets pregnancy and birth, Blake, Blair, and Barrett are seven months old today — and thanks to Julia's Instagram, we can confirm that the Sadlers are the real-life version of This Is Us (minus the adoption). Keep scrolling to see some of the triplets' major milestones since filming wrapped.
Article continues below advertisement
Blake earned the title of "First Sadler Triplet to Roll Over."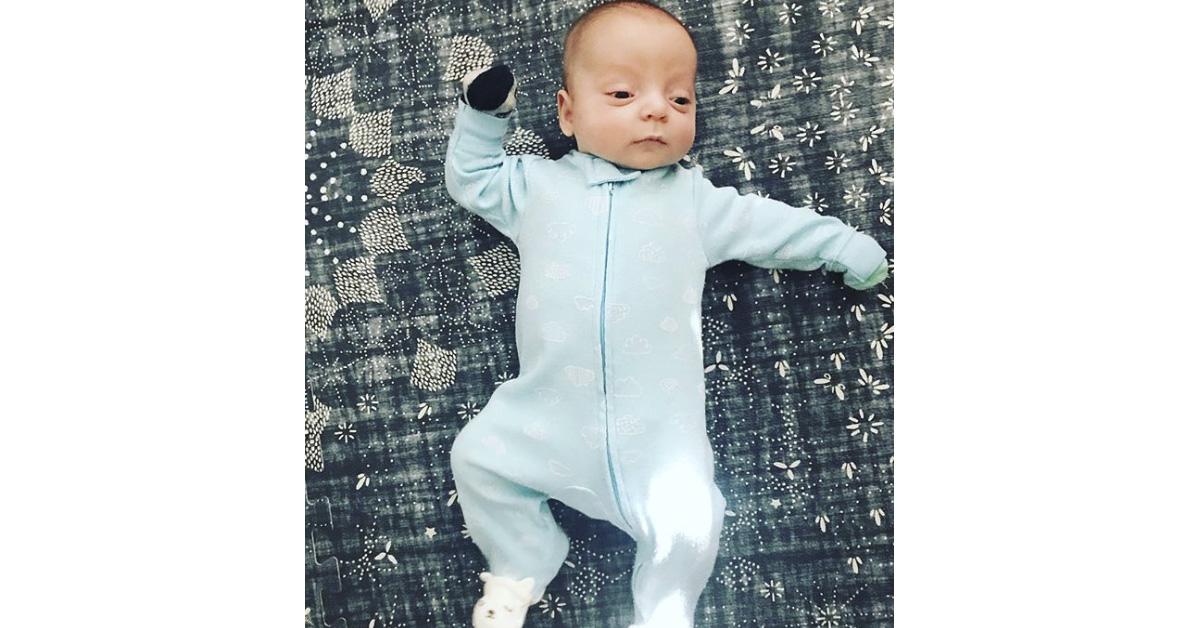 Article continues below advertisement
His brother Barrett, meanwhile, won the "First Laugh" award. 
Article continues below advertisement
The triplets had their very first trip to Target!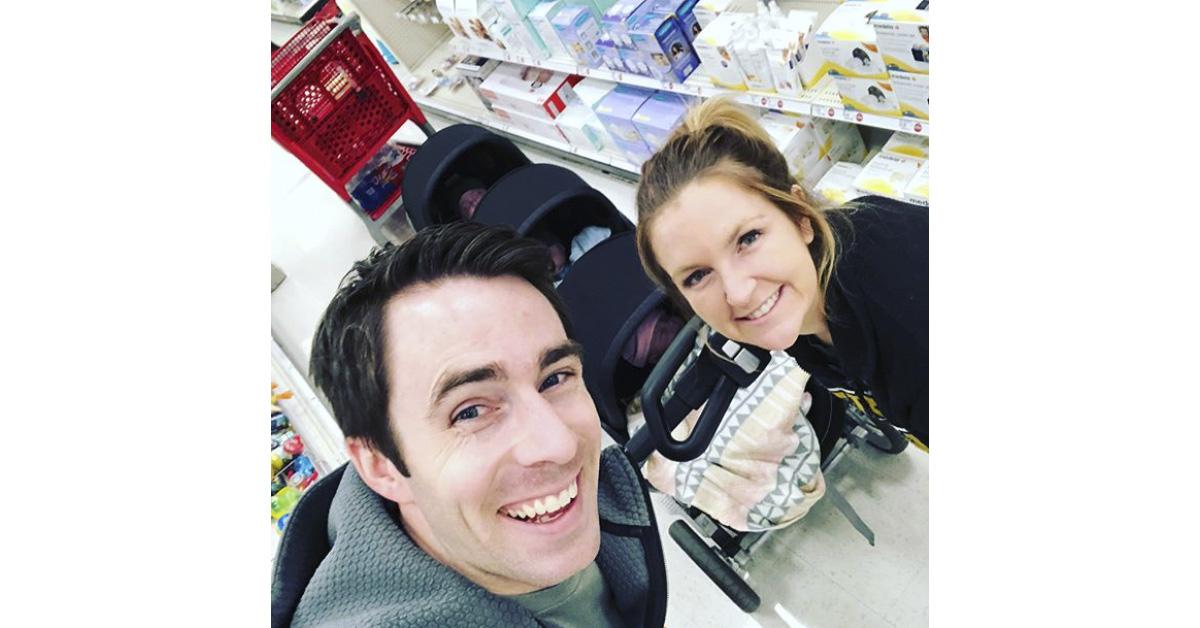 Article continues below advertisement
The family recently moved out of their first home to make room for their expanded family.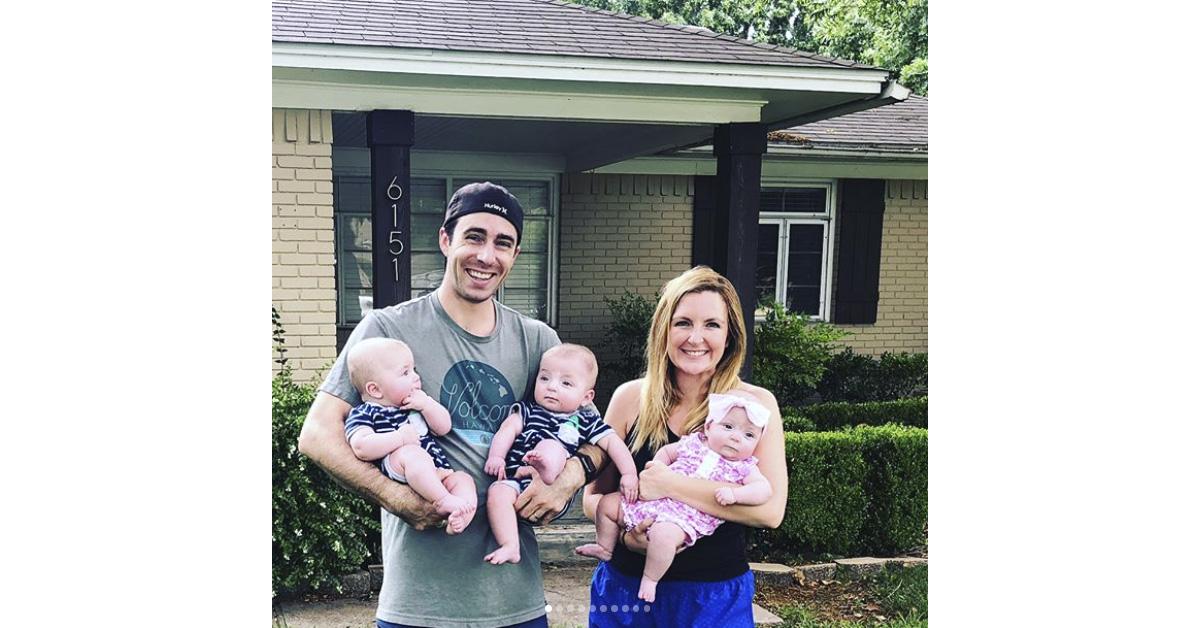 Article continues below advertisement
"Today we said goodbye to our first house. God was so faithful, gracious, active, and good to us at our little home on Sudbury. So many ministry moments. So many spiritual battles. So many fun dance parties. So many prayer times. So many dreams fulfilled. So many prayers answered," Julia wrote. "This little home will always remind me of how God can change things in an instant and do more than anything we can hope or imagine."
The Sadlers celebrated In and Out Day. 
This marks the day that the triplets are "out" as long as they were "in". "We believe God rearranged the numbers of the date we prayed for and their actual due date to give us peace that surpassed understanding that He was in control," Julia added.
Article continues below advertisement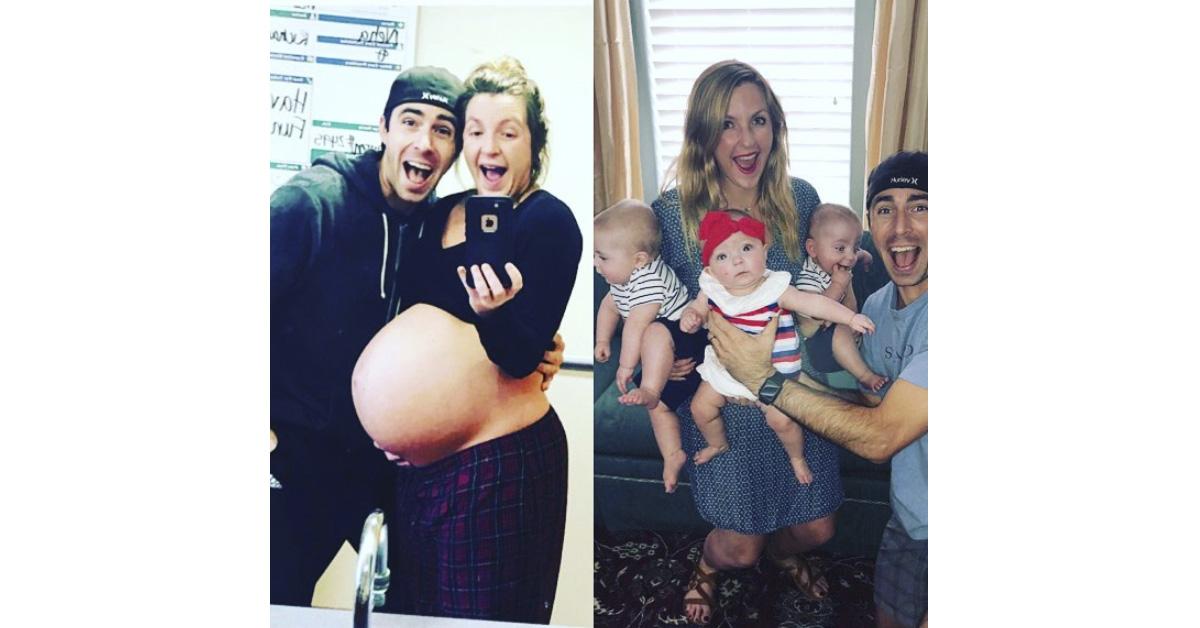 First annual "Tripise Night" 
To mark the day Ryan and Julia found out they were expecting triplets, the family created their own holiday. "We are thrilled to start this annual TRIPRISE night to commemorate God's great surprise and answer to our prayers, tell the triplets their story, remind them God is good, & challenge them to pray big things for their lives! Happy Triprise everyone," the couple shared with their followers.
Article continues below advertisement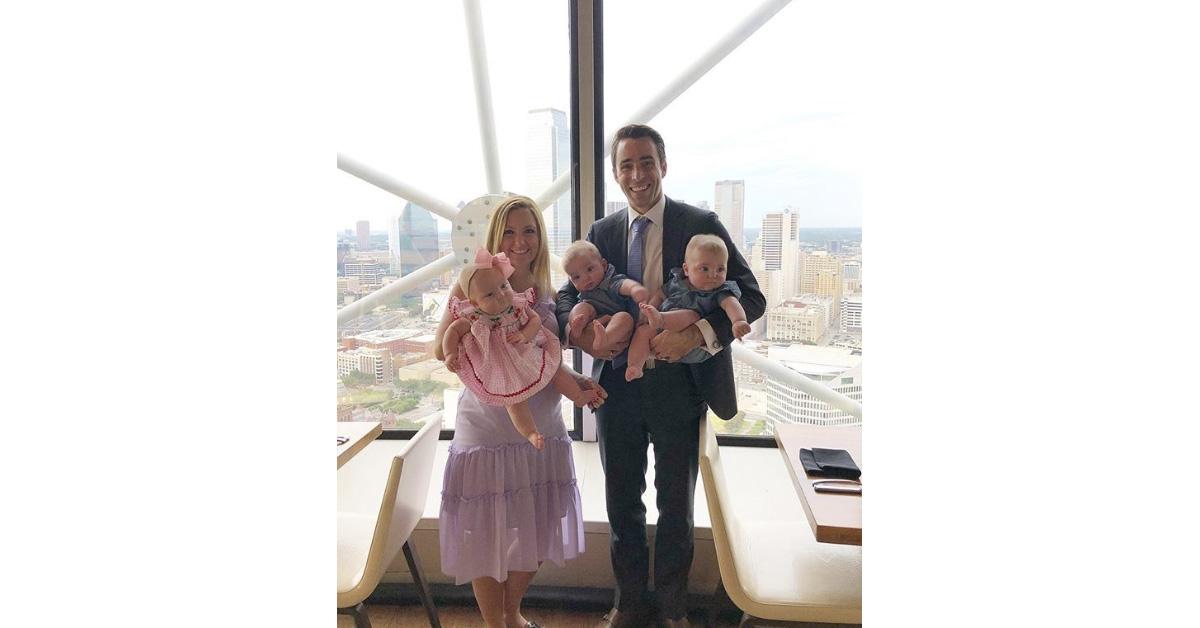 And one major family dance party. 
What better way to celebrate your television debut?
Article continues below advertisement
Be sure to catch the Sadler triplets on Rattled, Tuesdays at 10 p.m. on TLC.
More from Distractify: