You'll Get Along Swimmingly With These Cocktails for Shark Week
Dive right into these Shark Week-inspired drinks and cocktails to make at home for Discovery's annual week of shark-themed programming.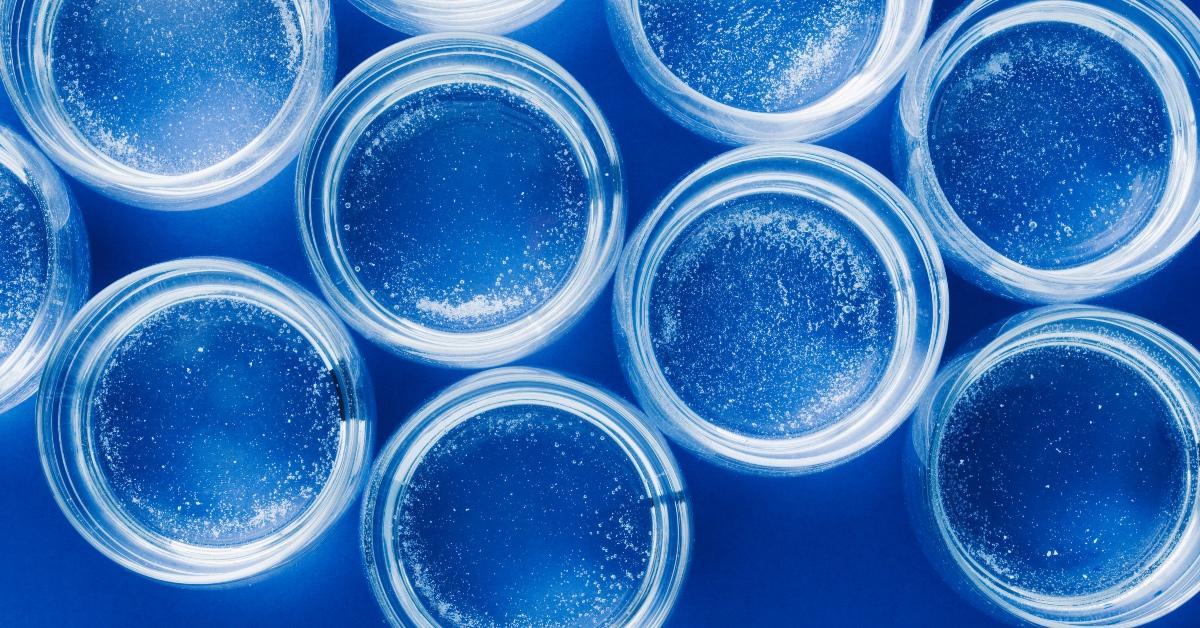 It's Shark Week once again — and what better way to celebrate the milestone than with a drink inspired by these underwater predators? Discovery Channel's schedule is jam-packed with specials that are guaranteed to horrify anyone suffering from galeophobia, so a cocktail or two might come in handy.
Article continues below advertisement
So, if you are planning a viewing party for Shark Week, which kicks off on July 24, be sure to include a few of the jawsome cocktail recipes below. We promise they'll be killer — (last shark pun, we promise).
Shark Attack Cocktail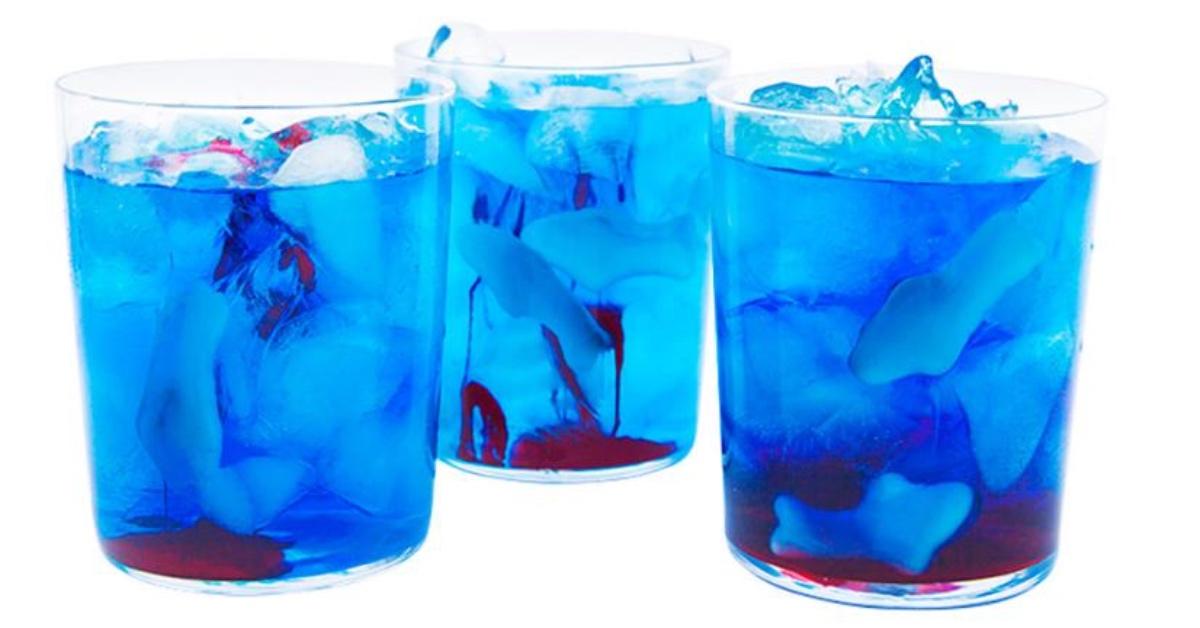 This deep blue recipe courtesy of the Food Network is easy to make and delicious! All you need is 1 and 1/2 cups lemonade, 6 oz. coconut rum, 5 ounces lemon vodka, 3 oz. blue curaçao, 1/2 cup gummy sharks, 6 oz. lemon seltzer and a little Grenadine.
First, combine the lemonade, rum, vodka and curaçao in a pitcher. Then, add your ice and the gummy sharks, top with seltzer. After serving into individual glasses, drizzle in Grenadine for a bloody scene!
Article continues below advertisement
Blue Lagoon Mocktail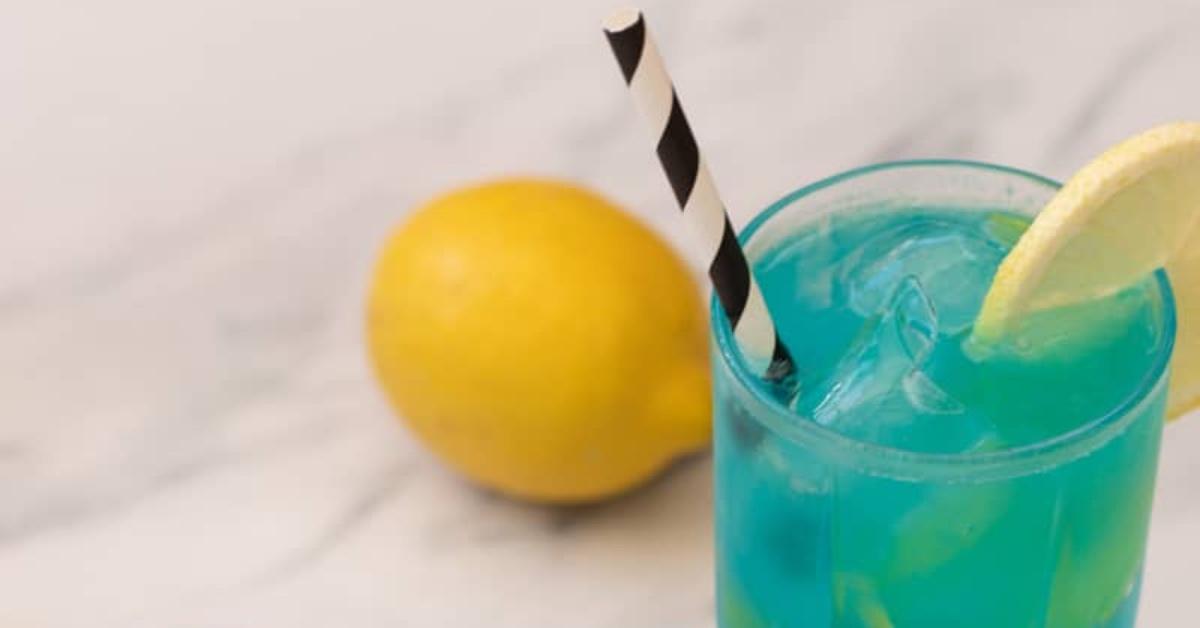 Don't scare your non-alcoholic guests away! Check out this totally easy Blue Lagoon Mocktail thanks to Always Use Better. All you need is a can or bottle of lemon-lime soda, 1/2 lemon and blue food coloring. First, peel the rind off the lemon and juice it. Then, muddle the rind and the juice together in a glass. Next, add your blue food coloring, and top the mixture off with your favorite lemon-lime soda.
Article continues below advertisement
Dark and Stormy
This classic cocktail is the perfect accompaniment to any Shark Week festivities! You will need: Gosling's Black Seal Rum, or other dark rum, 3 oz. ginger beer, and a splash of fresh lime juice. To make, fill a glass with ice, then add your rum and ginger beer. Top off with your lime juice and you're all set.
Article continues below advertisement
On the Beach
This recipe from Just A Pinch will have you happy to be safe and sound on your couch or on the beach! You will need: 2/3 oz peach schnapps, 1 1/3 oz vodka, 1 1/3 oz cranberry juice, 1 1/3 oz orange juice. To make, combine ingredients in a cocktail shaker with ice. Strain into a highball glass filled with ice, and garnish with a "shark fin" orange slice if you want.
Article continues below advertisement
Dangerous Waters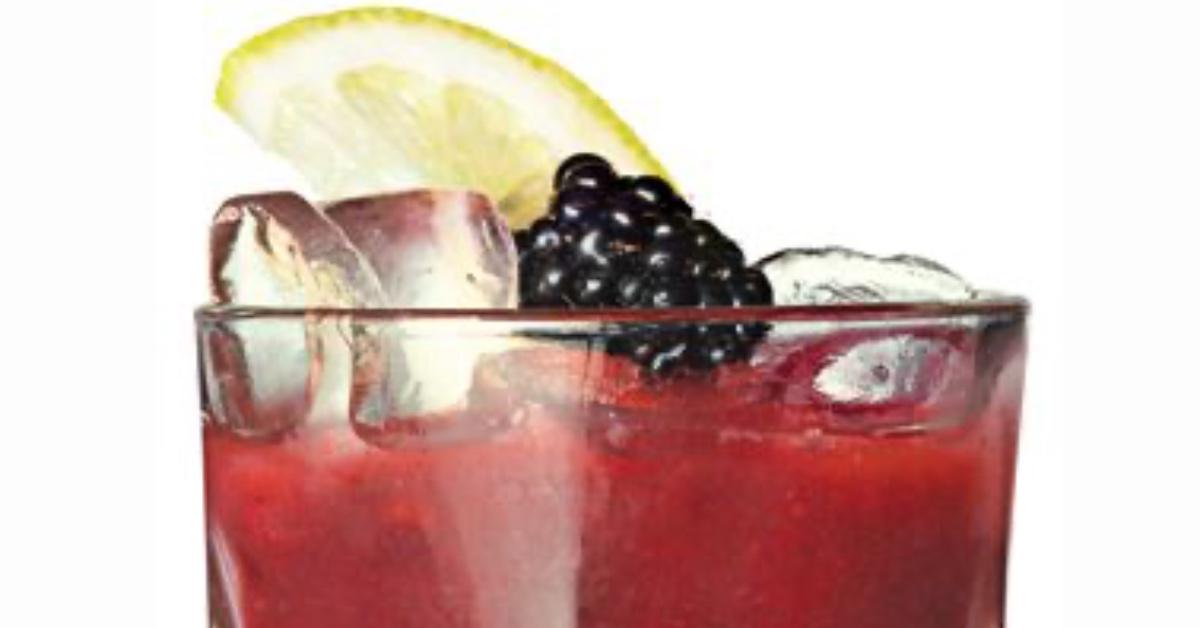 Thanks to Delish we know this recipe might look scary, but it tastes delicious! Your ingredients include: 1 1/2 oz Skinnygirl Meyer Lemon Vodka, 2 oz strawberry lemonade, muddled blueberries, raspberries and strawberries, a splash of sparkling water, and ice. To craft this drink, mix your vodka, muddled blueberries, raspberries and strawberries in a glass. Top it off with a splash of sparking water and add ice. Optional: garnishing with blackberries or a lemon wedge.
Article continues below advertisement
Deep Blue Vodka Punch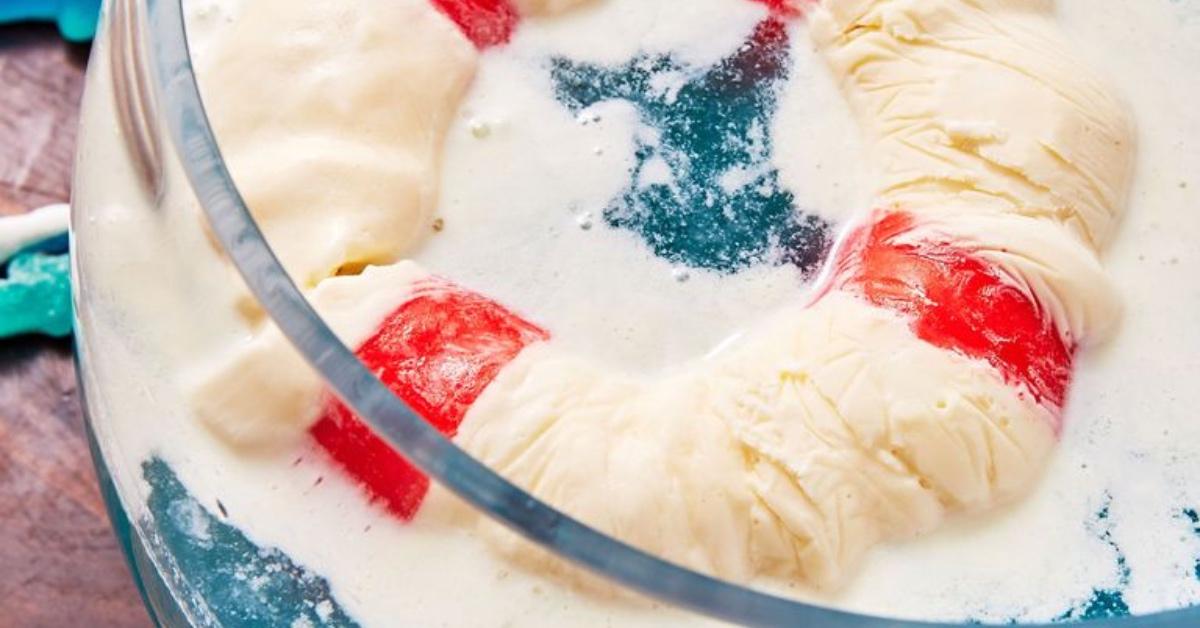 Another Delish recipe that knocks our socks off, this one for multiple people! You will need: 2 strawberry fruit roll-ups, 4 cups vanilla ice cream, 4 cups Blue Hawaiian Punch, 4 cups lemon-lime soda, 3 cups of any vanilla vodka and 1 gummy shark. Then, line a Bundt pan with plastic wrap and spray with nonstick cooking spray. Lay the fruit roll-ups perpendicular to each other in the pan to create an "X".
Article continues below advertisement
Next, fill your Bundt pan with ice cream about halfway. Cut the fruit roll-ups and tuck them over the ice cream to make a stripe. Put your creation in the freezer to harden at least 3 hours (but overnight if necessary).
The next day, combine Hawaiian Punch, lemon soda and vodka in a punch bowl. Stir and add your gummy shark! Unmold the "life preserver" and add it to punch just before serving.
Article continues below advertisement
Classic Tequila Sunrise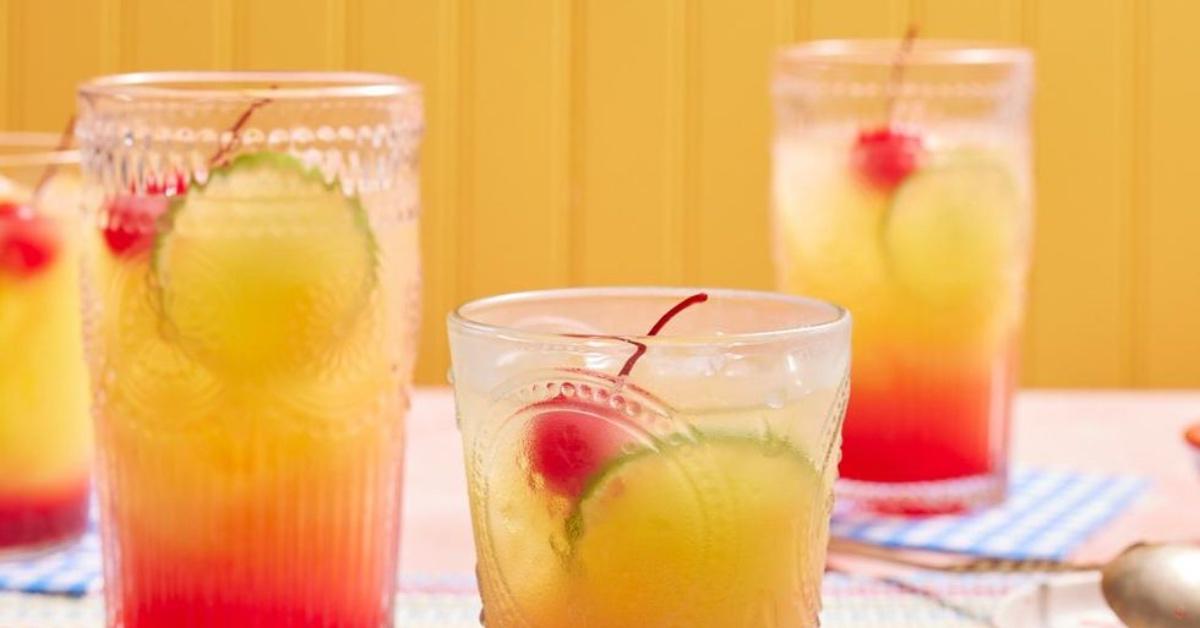 Who doesn't feel like they're on the ocean with a tequila sunrise? The Pioneer Woman's recipe includes: 2 oz tequila blanco, 1 oz fresh lime juice, 3 oz orange juice, crushed ice, and 3/4 oz grenadine. Combine the tequila, lime and orange juice to a tall glass, stir, and add the crushed ice. Slowly pour the grenadine down the side of your glass and do not stir!
Article continues below advertisement
Shark Bite
This colorful drink from Mom Foodie will make you thankful you're not swimming in the ocean. You will need: 1 ½ oz spiced rum, ¾ oz blue curaçao, 3 oz sour mix, and grenadine. First, start with ice in a rocks glass. Then, pour the rum over the ice and add the blue curaçao. Top off the glass with the sour mix, and splash grenadine in to "bloody" your drink.
Article continues below advertisement
Shark Bait Soda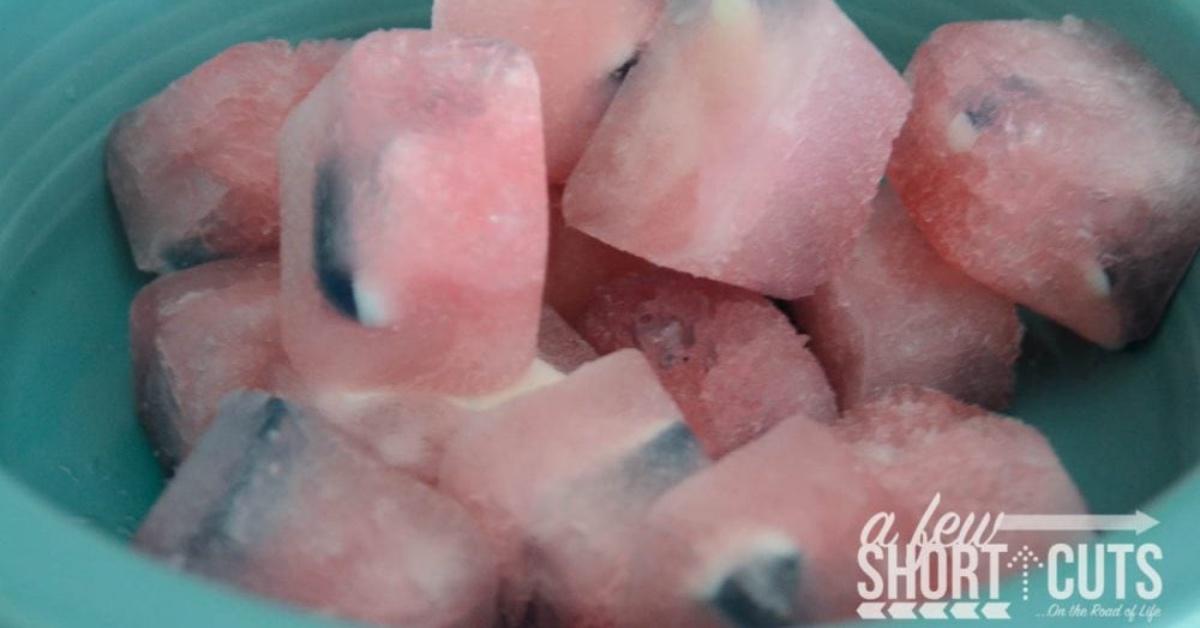 This kid-friendly recipe from A Few Shortcuts is a perfectly refreshing treat. All you need is lemon-lime soda, maraschino cherries in juice, and your favorite brand of gummy sharks. To make, fill an ice cube tray with 1 gummy shark in each pocket. To the tray, add 1 1/2 cups of lemon-lime soda mixed with 2 tbsp of the maraschino cherry juice for color. Stick the cubes in the freezer.
Article continues below advertisement
When your cubes are frozen, chop up a couple maraschino cherries. Place chopped cherries in the bottom of a glass with 1 tbsp of cherry juice. Add 2 shark cubes. Top with lemon-lime soda, and you're done!
Article continues below advertisement