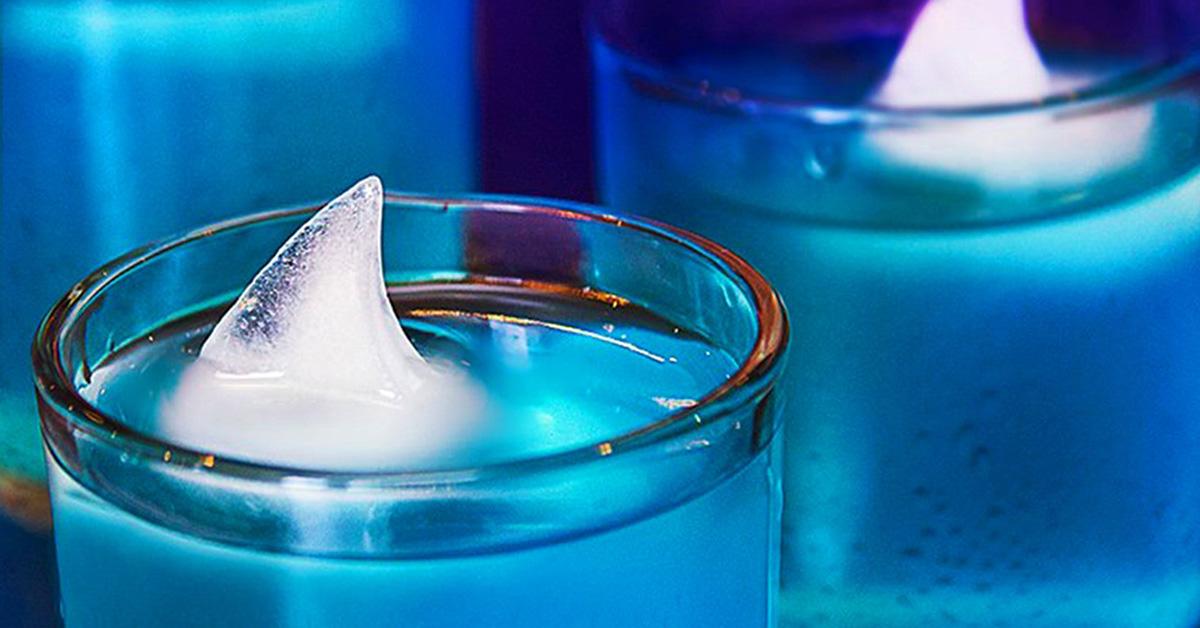 Celebrate Shark Week's 30th Anniversary With These Killer Cocktails
By Anna Quintana
The 30th anniversary of Shark Week is here — and what better way to celebrate the milestone than with a drink inspired by these underwater predators. Discovery Channel's schedule is jam-packed with specials that are guaranteed to horrify anyone suffering from galeophobia, so a cocktail or two might come in handy.
Want to watch Shaq Does Shark Week, which aims to help the former NBA star get over his fear of sharks? We suggest the Red Rum Punch. If you're interested in Ronda Rousey Uncaged, definitely go with the Gin Fin Above Water.
From Monster Tag to Guy Fieri's Feeding Frenzy to Shark Tank Meets Shark Week, there is a Shark Week-inspired drink to complement everyone's viewing pleasures.
So, if you are planning a viewing party for Shark Week, which kicks off on July 22, be sure to include a few of the jawsome cocktail recipes below. We promise they'll be killer — (last shark pun, we promise).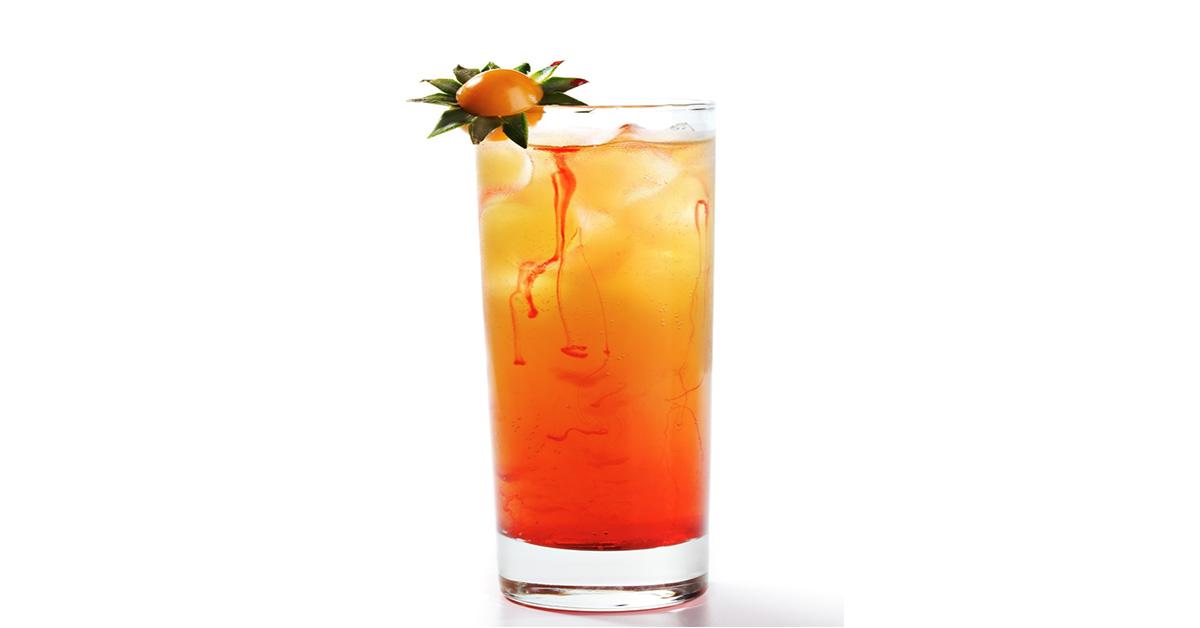 Cazadores Bloody Sunrise
Ingredients:
1 ½ oz. Tequila CAZADORES Reposado
3 oz. orange juice
¼ oz. top with grenadine
1 lime wedge squeeze
Instructions:
In a Collins glass, combine all the ingredients with ice. Top with grenadine. Garnish with orange and cherry.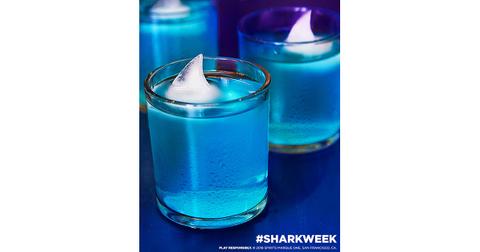 SVEDKA Iceberg
Ingredients:
1½ parts SVEDKA Vodka
Splash Blue Curaçao
1 king cube of ice
Instructions:
Pour all ingredients into a cocktail shaker filled with ice. Shake gently and strain into a chilled glass with a king cube of ice.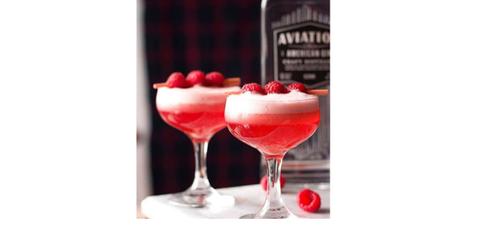 Aviation Gin-Fin Above Water
Ingredients:
1 1/2 oz Aviation American Gin
1/2 oz Dry vermouth
7 Raspberries
1/2 oz Freshly pressed lemon juice
3/4 oz Simple syrup
1 small Egg white
Preparation:
In a pint glass, add spirits & mixers. Shake without ice for 6 seconds then fill with ice & shake vigorously. Fine strain into a cocktail glass. Garnish with a lemon peel.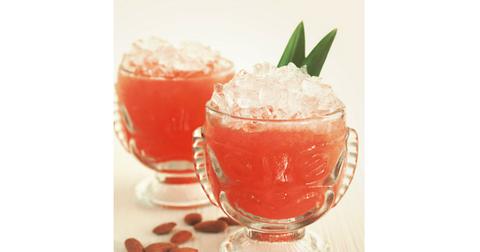 Grey Goose Shark Bait
Ingredients:
1 ½ Parts GREY GOOSE® L'Orange
½ Part freshly squeezed lime juice
½ Part Blood Orange Syrup
⅓ Part Orgeat Syrup
3 Dashes Aromatic Bitters
Instructions:
Build and serve over crushed ice. Garnish with pineapple leaves and a couple of drops of bitters.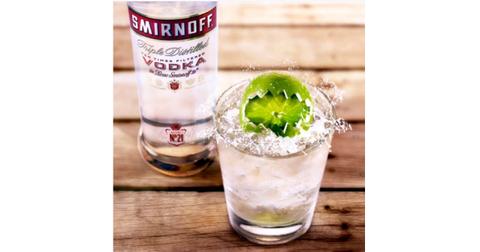 Shark Week Smirnoff & Soda
Ingredients:
1.5 oz Smirnoff No. 21 Vodka
3 oz Club Soda
Festive Shark Lime
Instructions:
Mix Smirnoff No. 21 vodka and club soda in a glass over ice. Top off with a festive shark week-inspired lime.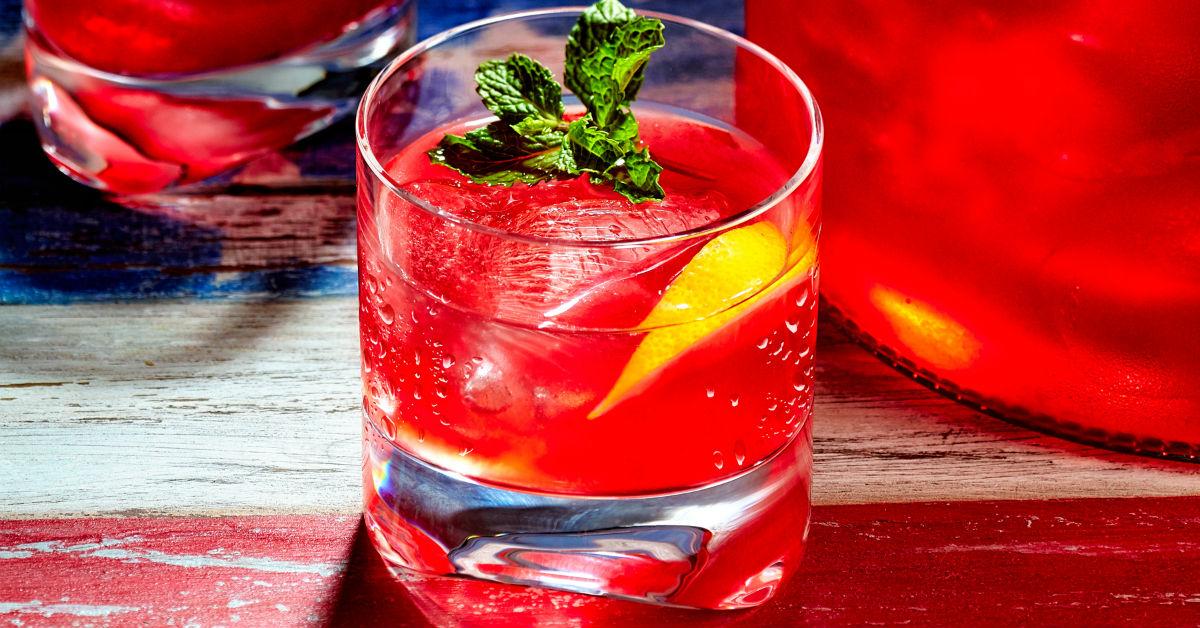 Bacardí Red Rum Punch
Ingredients:
3/4 part BACARDÍ LIMÓN
3/4 part BACARDÍ Raspberry rum
3/4 part BACARDÍ Superior Rum
1/2 part grenadine
2 parts sweet & sour mix
1 part cranberry juice
Instructions:
Pour all ingredients including garnishes into a punch bowl with a block of ice. Pour over single serve glass filled with ice. Garnish each single serve with a mint sprig and lemon wedge.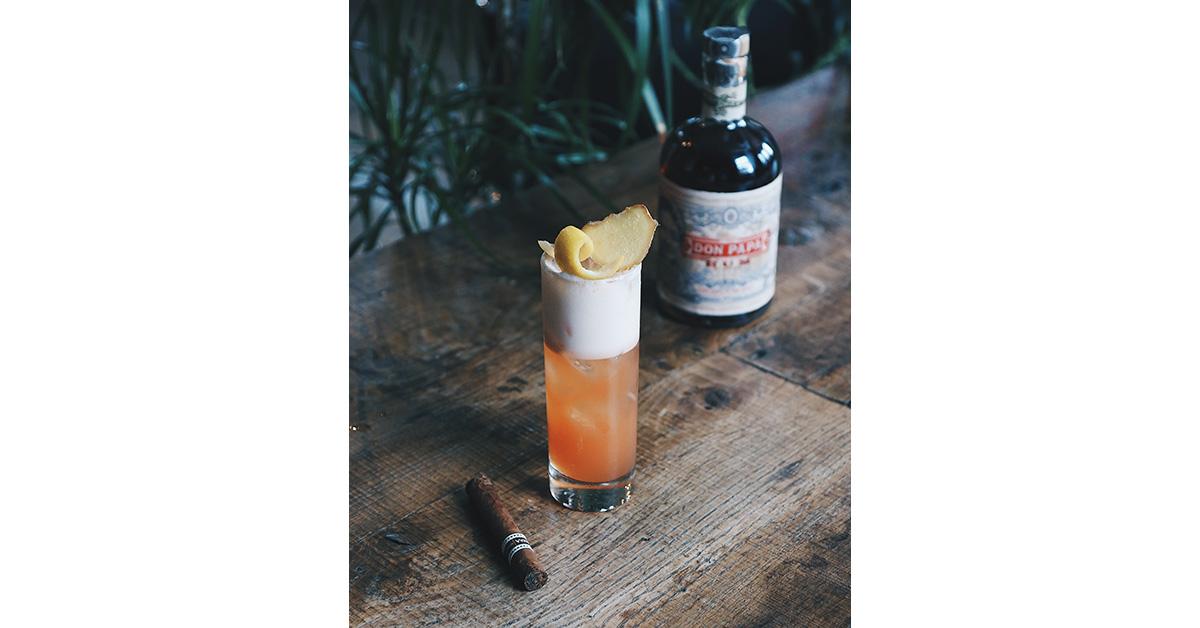 Lemon Shark Fin
Ingredients:
1.5 oz Don Papa Rum 7
0.5 oz Ginger syrup
0.5 oz peach purée
0.5 oz lemon
1 egg white
Soda top
Instructions:
Dry shake, re-shake with ice, top with soda. Garnish with fresh ginger and lemon peel.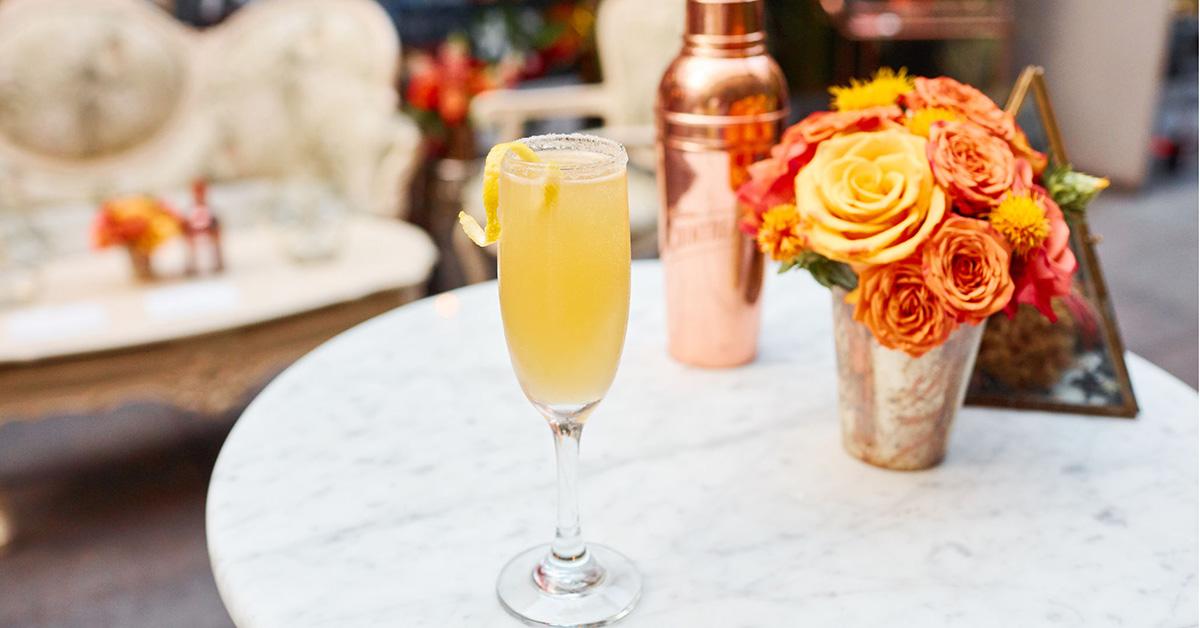 Lady in the Water
Ingredients:
1 oz. Cointreau
0.75 oz. Botanist Gin
0.75 oz. Fresh Lemon Juice
2 Cucumbers
5 Mint Leaves
1 bar spoon simple syrup

Instructions:
Muddle cucumber in a mixing glass, add all ingredients with ice. Shake and strain into a coupe glass. Garnish with cucumber and mint on a bamboo cocktail pick.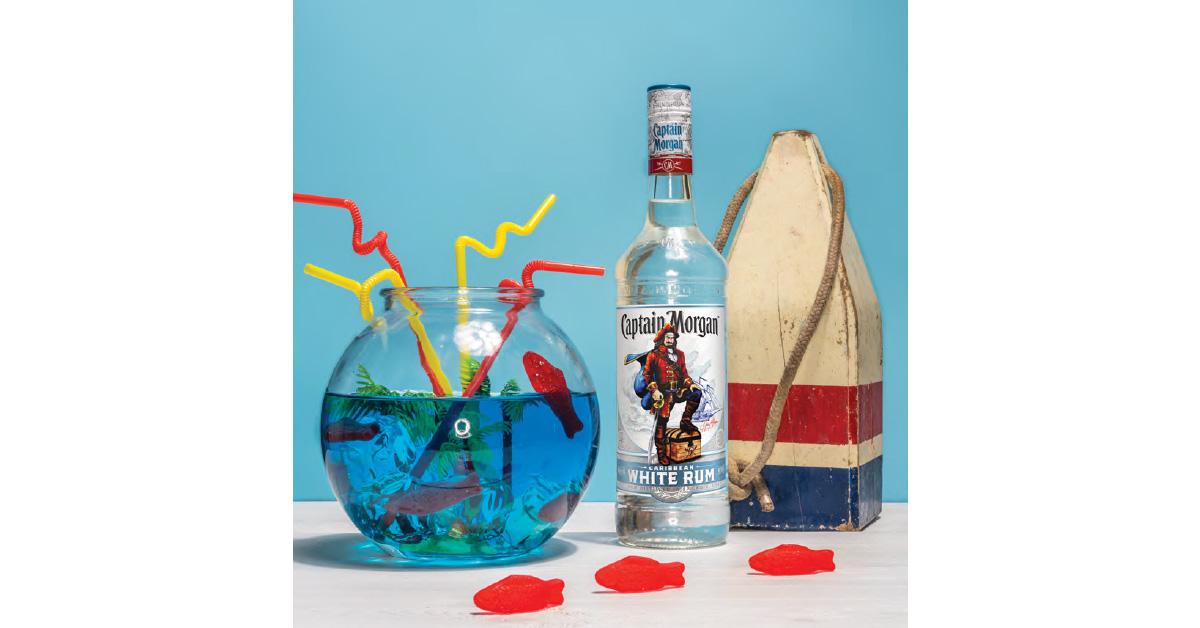 Deep Sea Punch
Ingredients:
16 ounces Captain Morgan White Rum
12 ounces coconut water
3 ounces blue curaçao
6 ounces simple syrup
6 ounces fresh lime juice
20 ounces pineapple juice
2 cups ice
Gummy fish candy, for garnish
Instructions:
Combine the rum, coconut water, curaçao, simple syrup, lime juice, pineapple juice, and ice to fill the fish bowl, and stir. Garnish with gummy fish candy and crazy straws. *Makes about 12 servings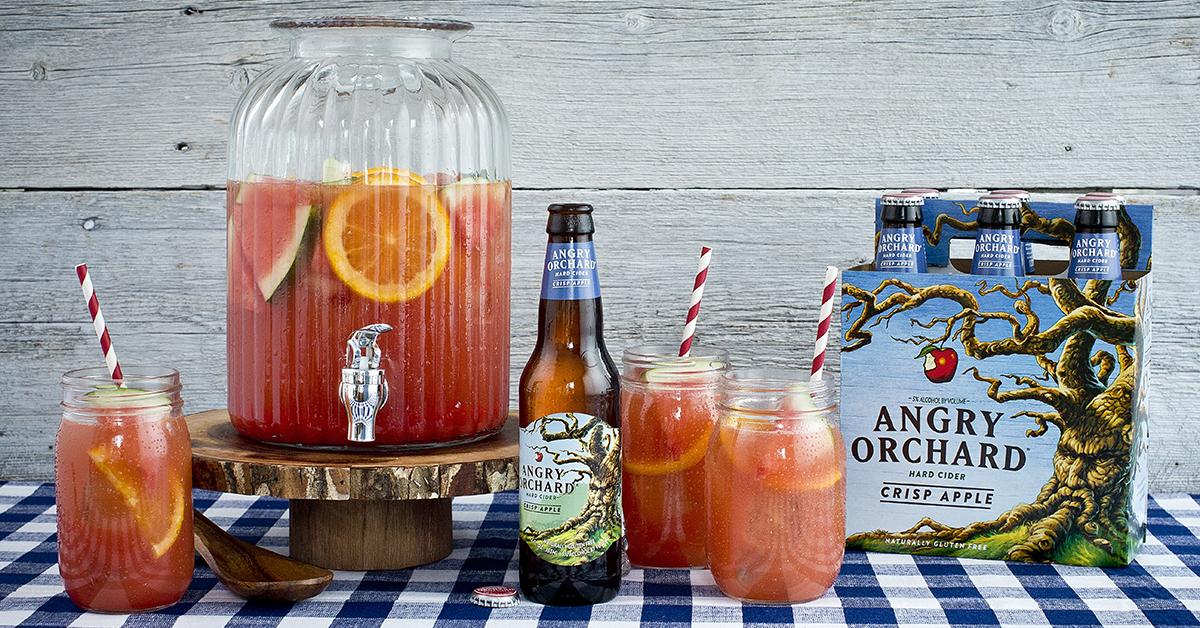 Angry on the Beach
Ingredients:
4 12 oz bottles Angry Orchard Crisp Apple
4 cups Watermelon Juice
1 cup Vodka
1 cup Cointreau or Orange Liqueur
1 cup Lime Juice
0.5 cup Orange Juice
1 Navel Orange Sliced
1 Lime Sliced
Watermelon Chunks
Instructions:
In a large container add the watermelon juice, vodka, Cointreau, lime juice and orange juice. Stir in ice, orange slices, lime wheels, and watermelon chunks. Top off with Angry Orchard crisp apple cider and stir gently to combine. Serve!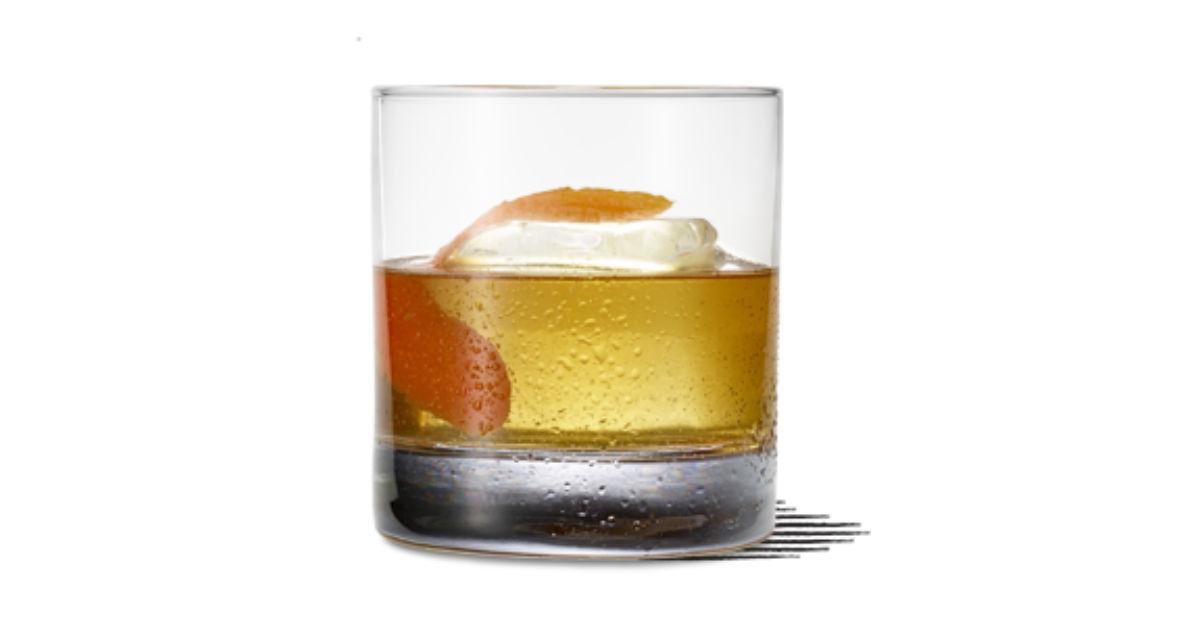 Cortez, The Killer
Ingredients:
2 oz. Mount Gay® Black Barrel Rum
1 oz. Sweet Vermouth
.25 oz. Chamomilla Liqueur
3 Dashes of Orange Bitters
Instructions:
Combine ingredients in mixing glass, stir, and strain into rocks glass over a large hand-cut ice cube. Garnish with orange peel.