10 Celebrity Cameos You Definitely Missed in Your Favorite Movies
Check out Matt Damon's surprise cameo in 'Deadpool 2,' plus more celeb movie appearance you may have missed.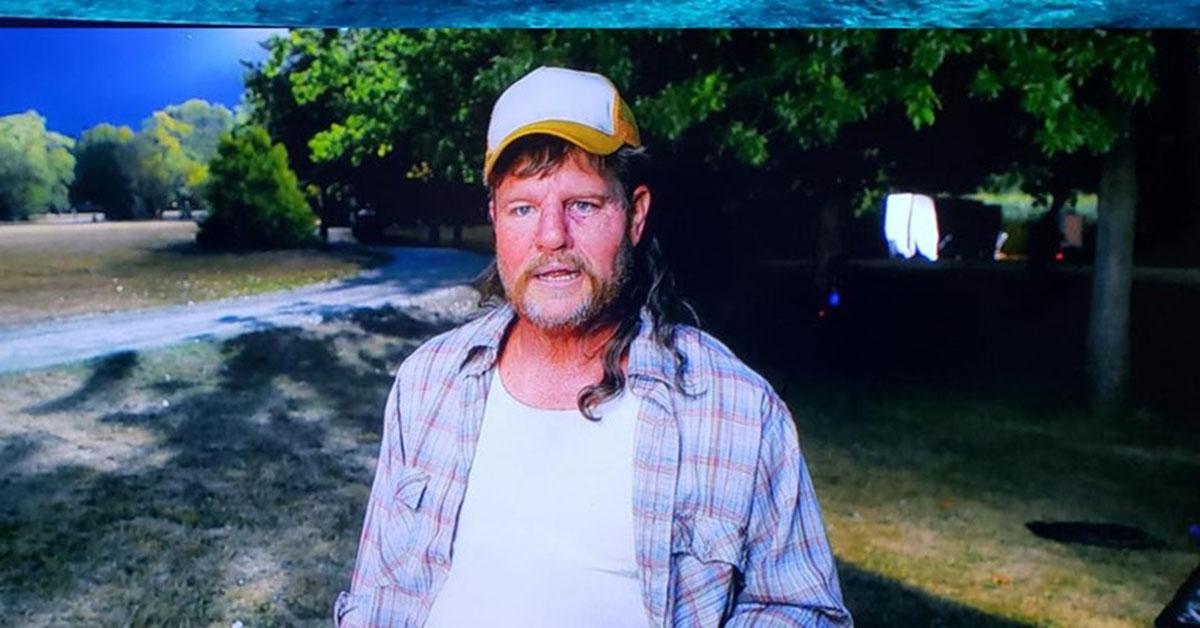 Going to see your favorite celebs in their movies is nothing new. However, sometimes you're so engrossed in the film that you never notice other A-list stars sneaking their way onto the big screen. Why, may you ask is a big-name celebrity signing on to make a small appearance in a film they're not even staring in?
Celebrity surprise cameos are nothing out of the ordinary, but there are times when you mistake your favorite actor as just an extra. Sometimes, the makeup completely alters the actor's face, and you never notice the person behind the prosthetics is actually bigger than the star of the movie.
Usually, the best cameos are the stars you never even recognize. Take Matt Damon for example. He made a surprise appearance in Deadpool 2 in four hours worth of prosthetic makeup just to play a redneck talking about toilet paper. Keep scrolling for how he got the role and more celebrity cameos you definitely missed:
Article continues below advertisement
1. Matt Damon (Deadpool 2)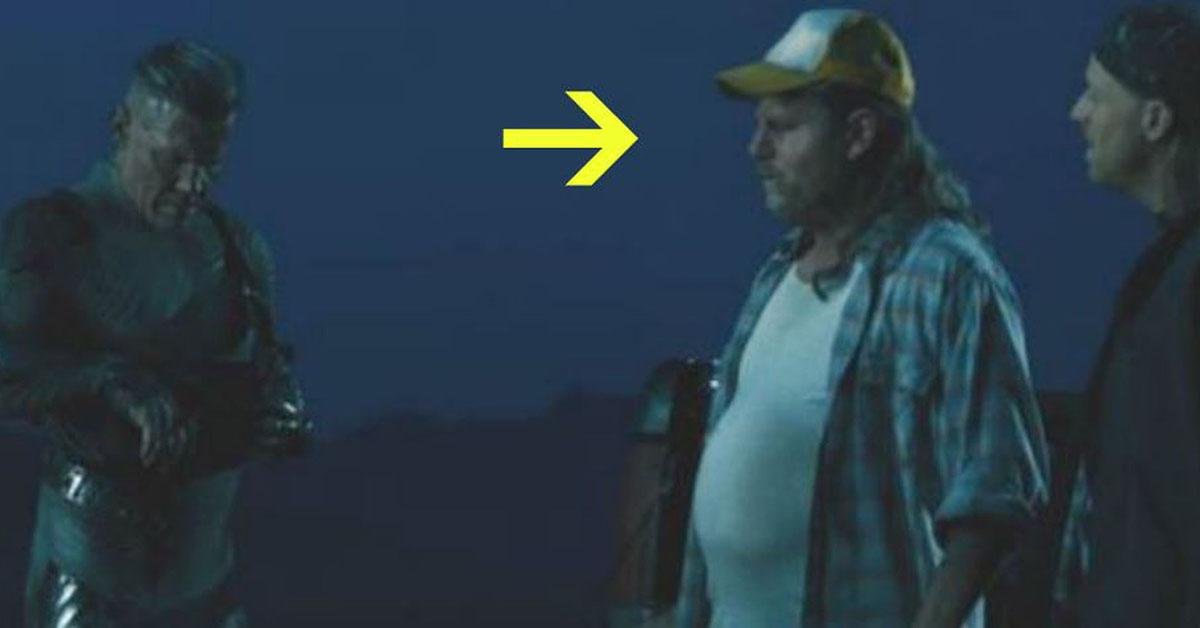 Recognize the redneck in Deadpool 2? Well, if you didn't, it's Oscar-winner Matt Damon. With a hulking belly, mullet, and a ton of prosthetics it's easy to see why you would miss Matt in the R-rated Marvel movie.
A writer on the film revealed that Ryan Reynolds simply sent Matt the script and he was in. "Matt was very receptive so Ryan ended up sending him the pages," Rhett Reese told CinemaBlend. "Matt called him back and said 'I'm in.'" Fun fact: Matt is credited as Dickie Greenleaf, which is the character Tom Ripley (played by Matt) kills in The Talented Mr. Ripley.
2. Paul McCartney (Pirates of the Caribbean: Dead Men Tell No Tales)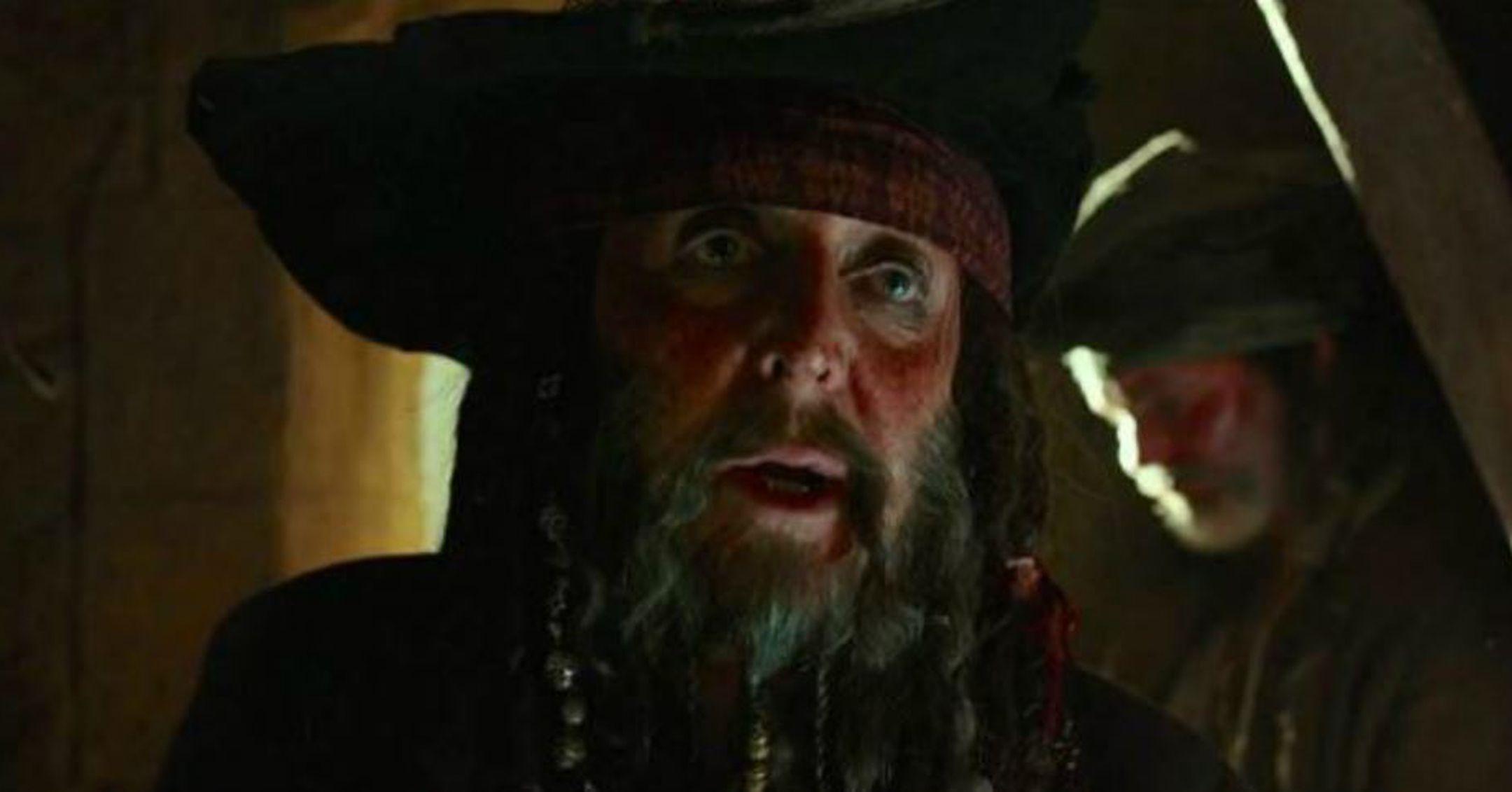 That's right, the infamous Beatle, Sir Paul McCartney, actually made a small cameo in the last Pirates of the Caribbean movie. Alongside Johnny Depp, we see Paul decked out in a head-to-toe pirate getup. Playing Johnny's "Uncle Jack," we see the two exchange a few quips.
Article continues below advertisement
3. Trevor Noah (Black Panther)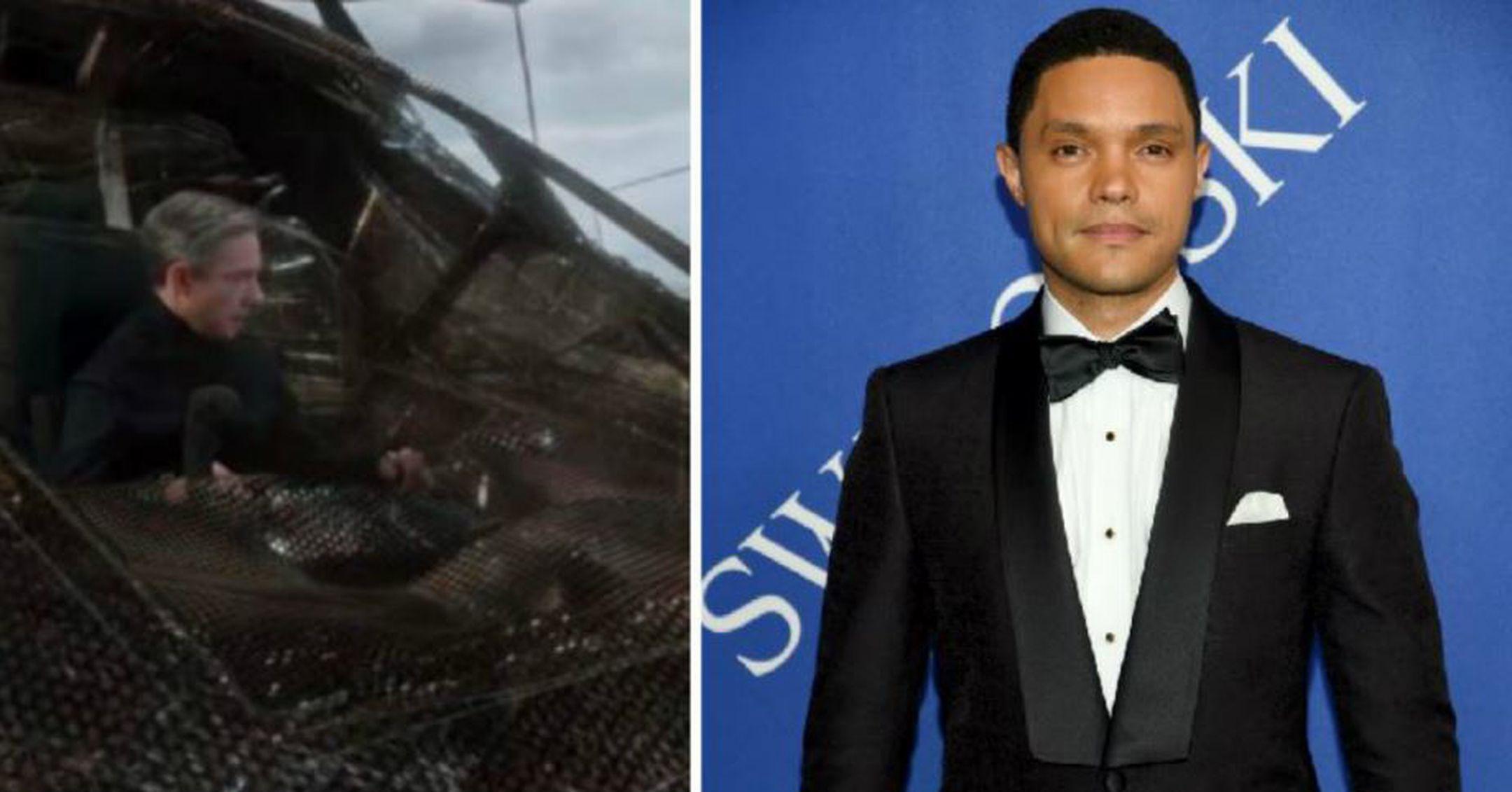 The host of The Daily Show, Trevor Noah, didn't necessarily appear in Black Panther, but his voice sure did. If you saw the amazing Marvel movie, which we're assuming you did, listen closely the the A.I. system who navigates Martin Freeman's character in a simulated plane during the battle scene. Yes, that is Trevor.
Article continues below advertisement
4. Daniel Craig (Star Wars: The Force Awakens)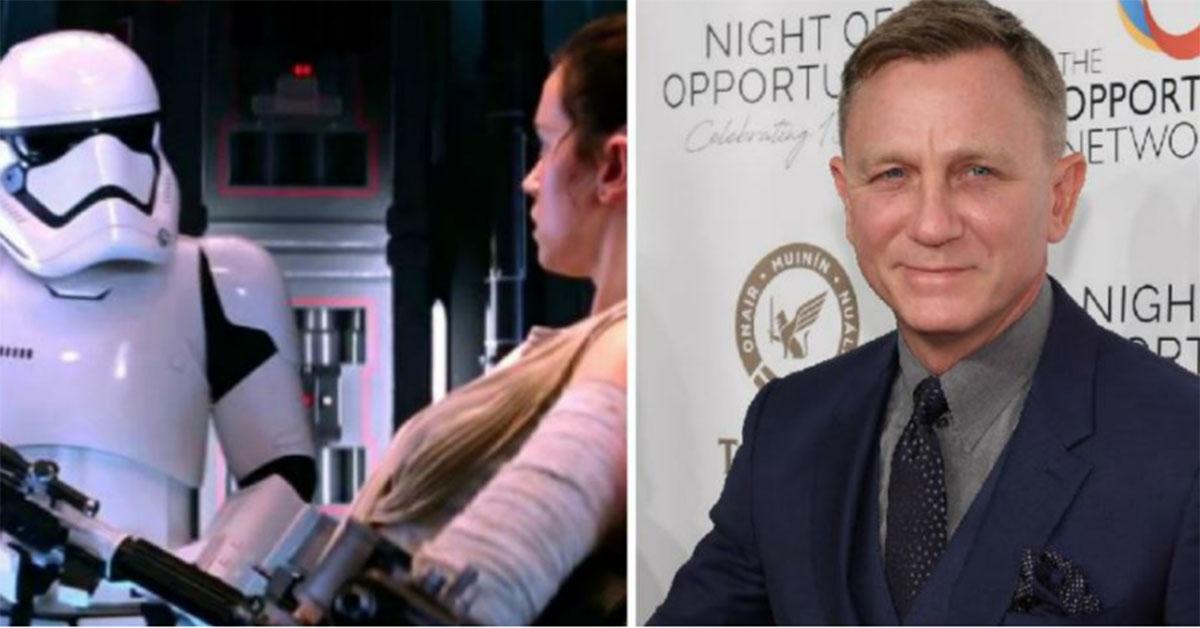 Major stars making cameos in the Star Wars franchise isn't that surprising. However, many were shocked by Daniel Craig's small cameo. The shocking part, no one knew it was him until he confirmed the rumor. Daniel explained how he got involved on the Late Show With Stephen Colbert.
"That Star Wars, most of them, are shot in Pinewood [Studios in England], which is where we shoot the Bond [movies]," he said. "Most of the crew on that were working on [Spectre], which was happening straight afterwards. I'm going to get him into trouble but Ben Dixon, who was second [assistant director], who I've known and worked with for a long time, is my liaison on set. And he was working on Star Wars and I had some meetings with him." Good luck trying to spot him!
Article continues below advertisement
5. Cynthia Nixon (Forgetting Sarah Marshall)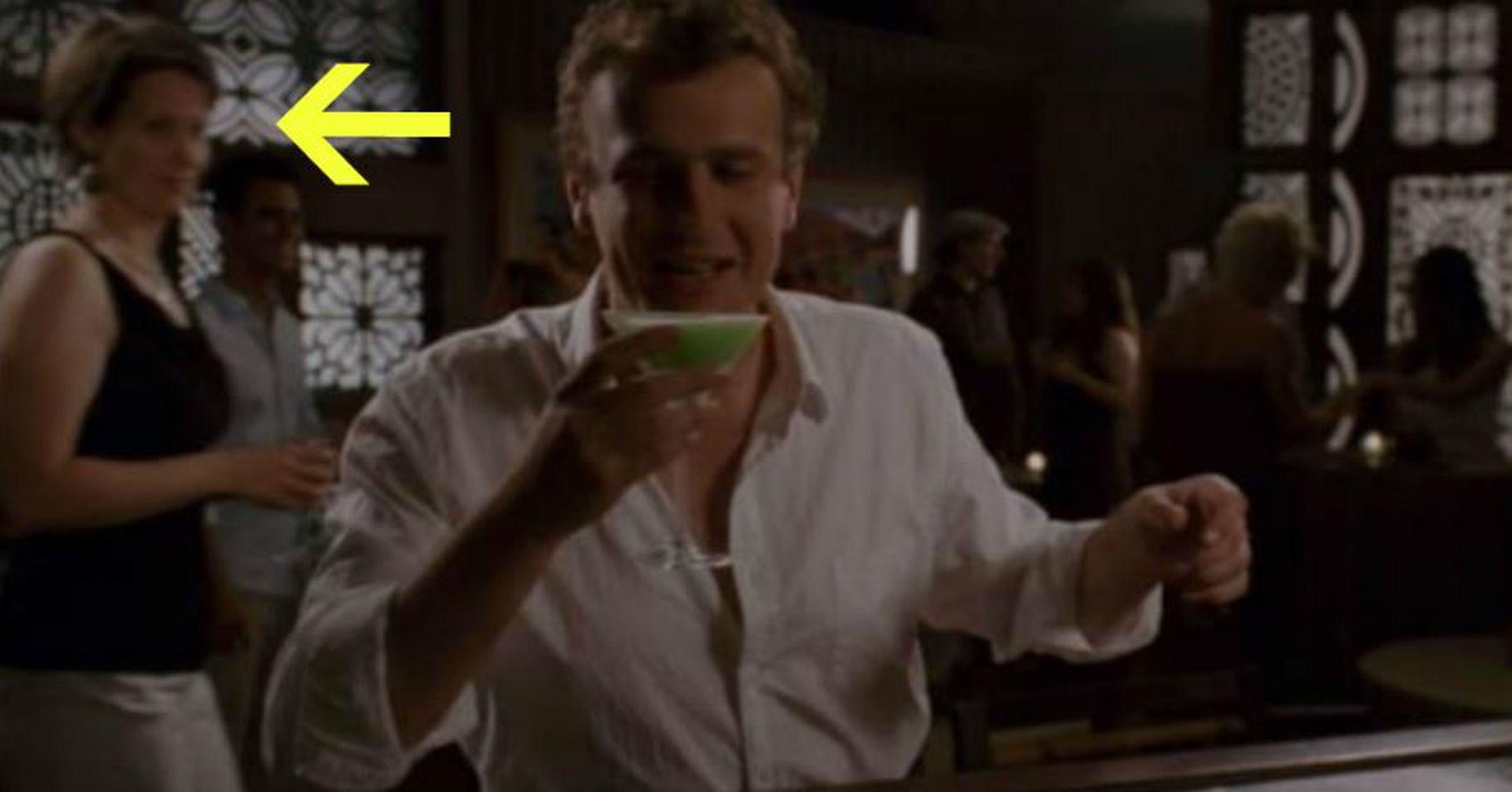 Making a movie or TV reference in another film or television show sounds like something out of Inception! In the 2008 comedy, Forgetting Sarah Marshall, the main character Peter is drunkenly sipping on a cocktail and makes multiple Sex and the City references. When he mumbles, 'What's up, Miranda,' we see our favorite redhead walking in the background.
Article continues below advertisement
6. Jimmy Buffet (Jurassic World)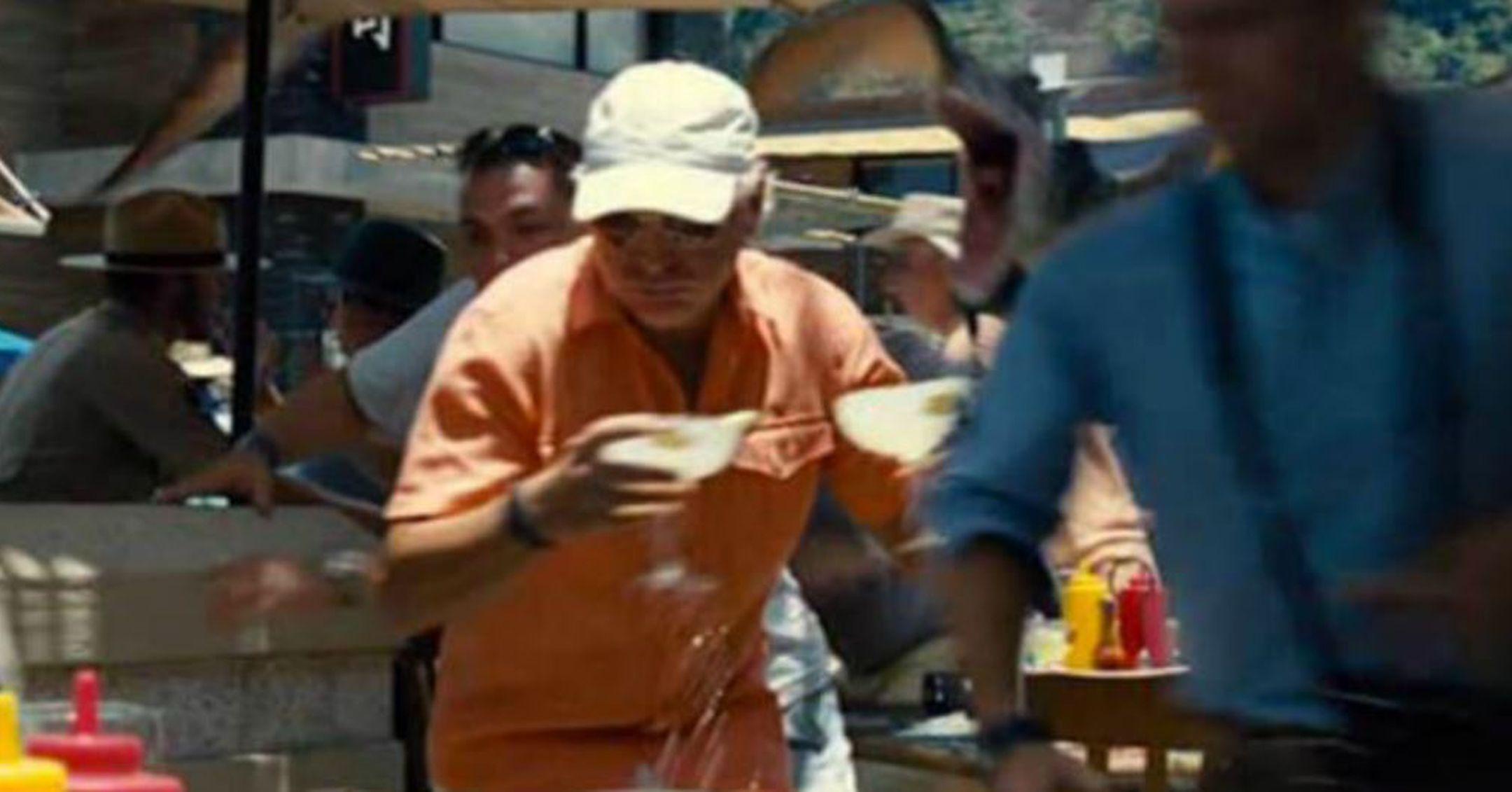 Wasting away in... Jurassic World?! If you caught the Chris Pratt blockbuster, you may have been too busy paying attention to all of the dinosaurs running rampant to notice the Margaritaville singer's small cameo. What's even better? He's holding his signature drink... or two.
Article continues below advertisement
7. Stephen Colbert (The Hobbit: The Desolation of Smaug)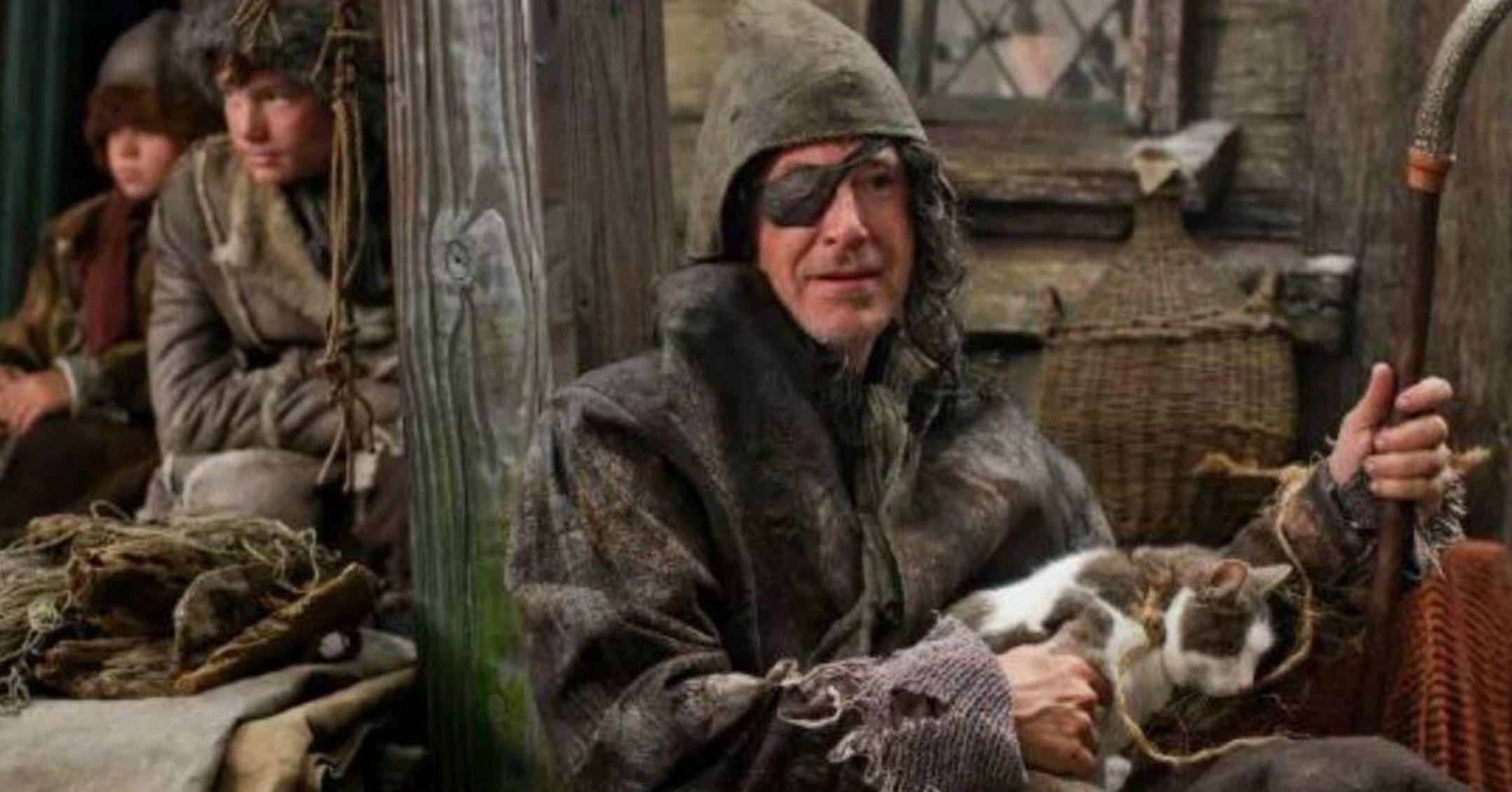 The Late Night host is barely recognizable in The Lord of the Rings prequel. As a huge fan of The Hobbit, Peter Jackson decided Stephen Colbert should actually be in the next installment, hence, his minor role.
Article continues below advertisement
8. Aidy Bryant (The Amazing Spider-Man 2)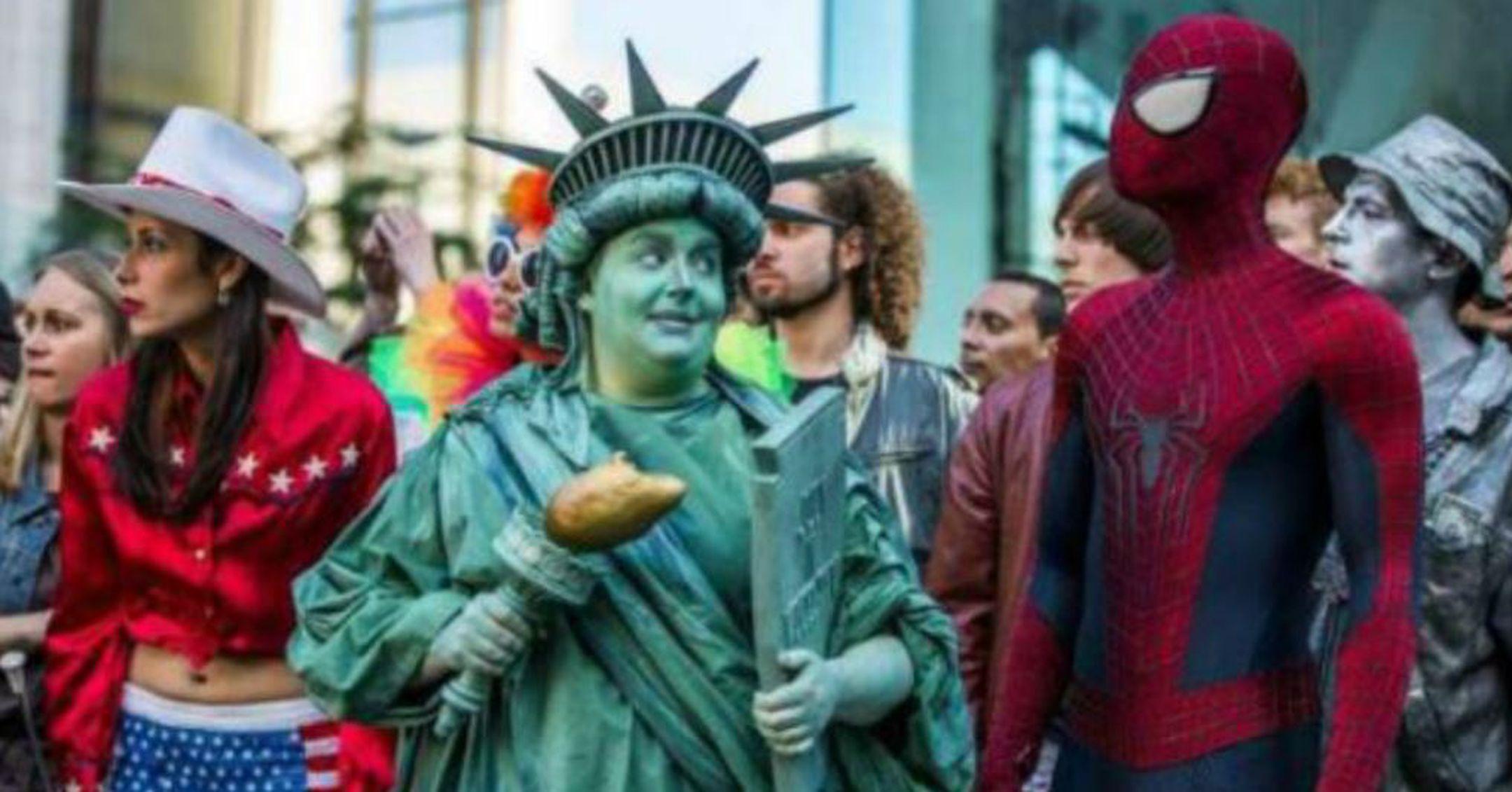 Before Tom Holland wore the red suit, actor Andrew Garfield took a swing in the infamous red leotard. If you're a fan of Saturday Night Live, or anyone who is up-to-date on pop culture, you definitely know who Aidy Bryant is, and that she's used to wearing many costumes during her late-night comedy sketch job. In this particular instance, the SNL star was dressed as the Statue of Liberty in New York City in The Amazing Spider-Man 2.
Article continues below advertisement
9. Matt Damon (Thor: Ragnarok)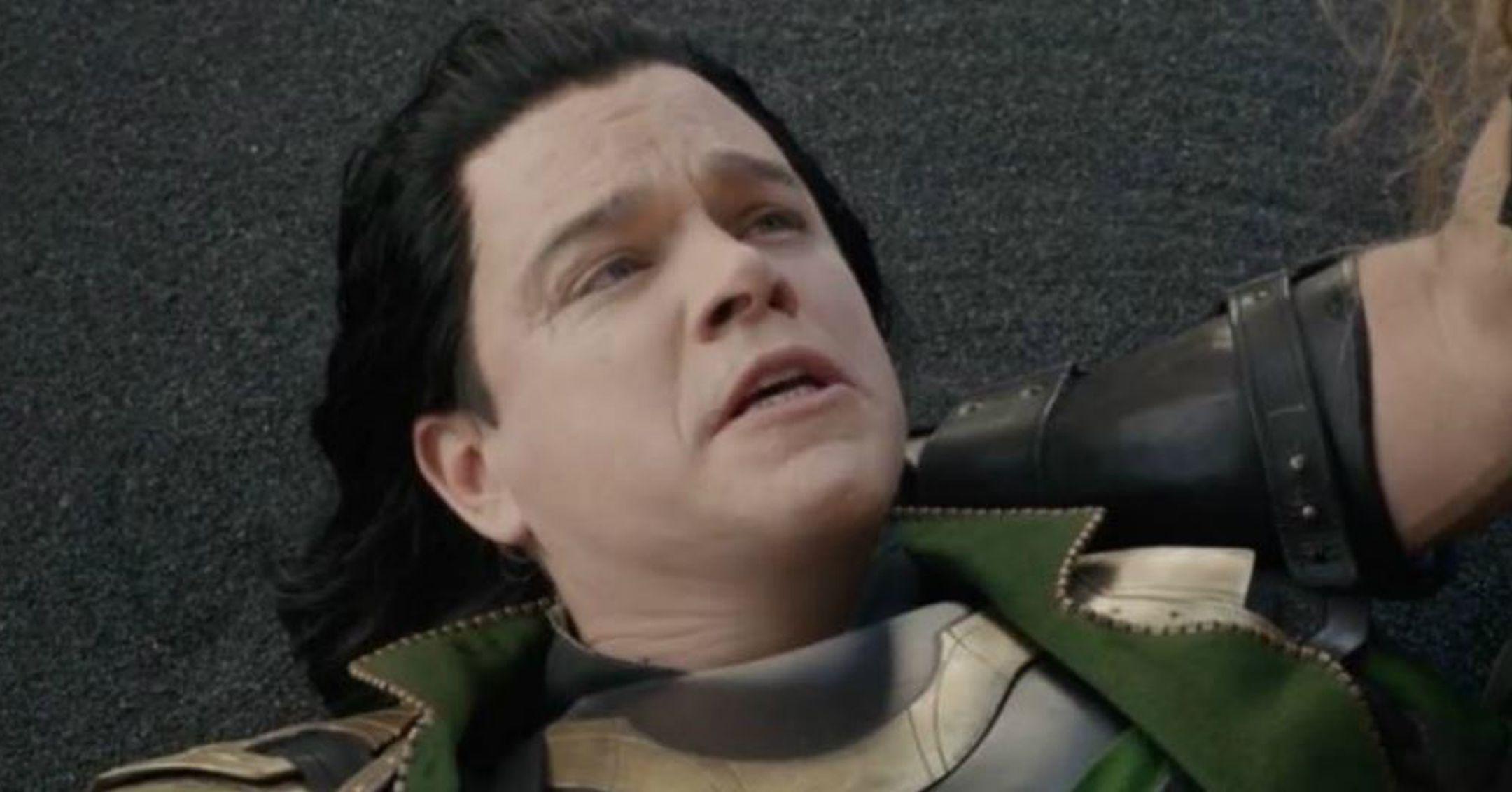 His cameo appearances are so nice, we had to put him on the list twice! Matt Damon has made multiple cameos in famous films throughout his career. But, did you recognize him as an Asgardian actor who is playing the role of Loki, Thor's brother, during a stage play? The black hair and Asgardian outfit may have thrown you off, but that is definitely Matt. Plus, we do know Chris Hemsworth (who plays Thor) and Matt are bros. Can we be in on that group text?
Article continues below advertisement
10. Katie Couric (Austin Powers in Goldmember)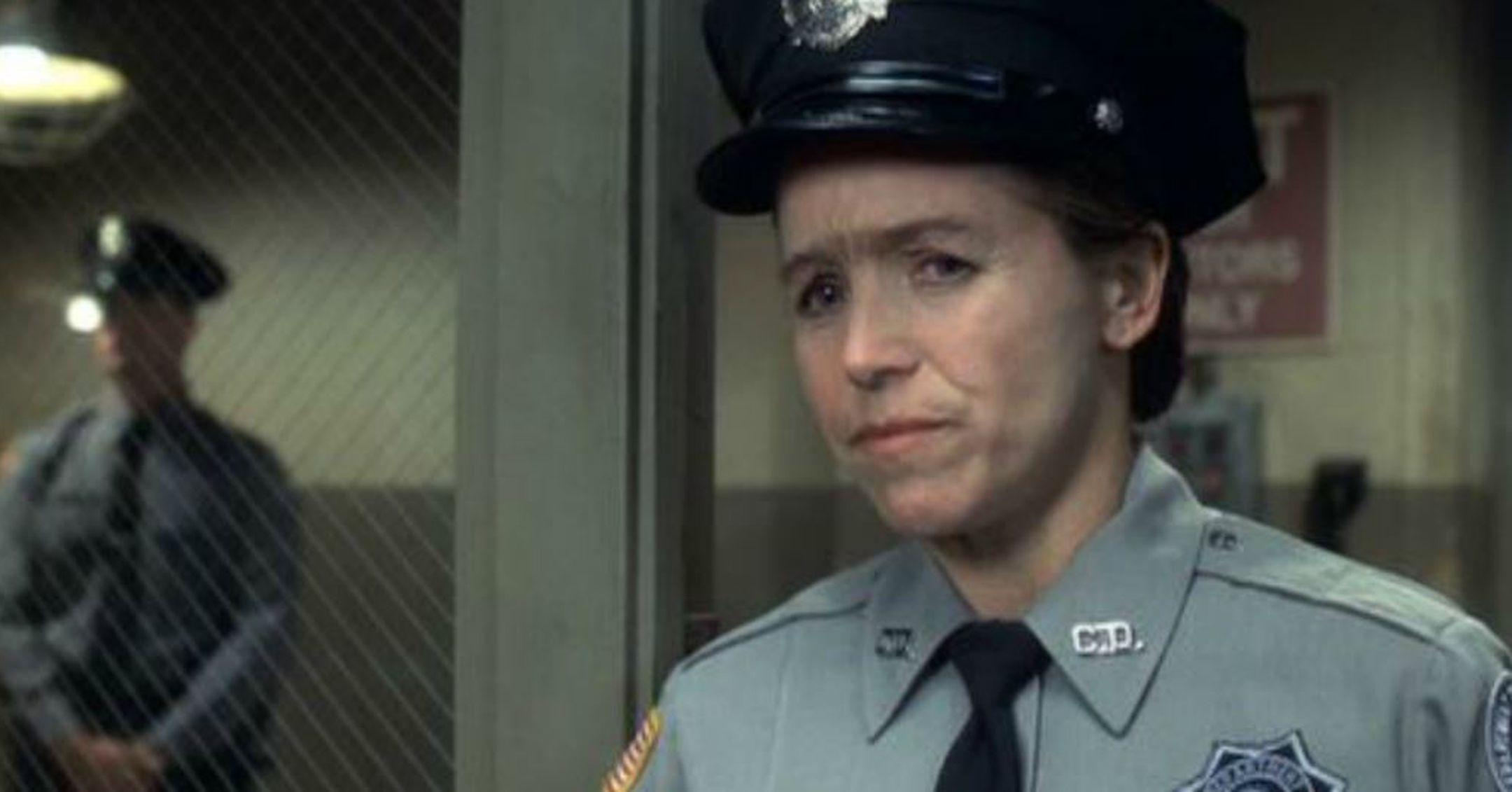 The popular news anchor played a security guard in the third Austin Powers installment. With a police uniform and unibrow to match, Katie looked a far cry from her usual well-polished demeanor.