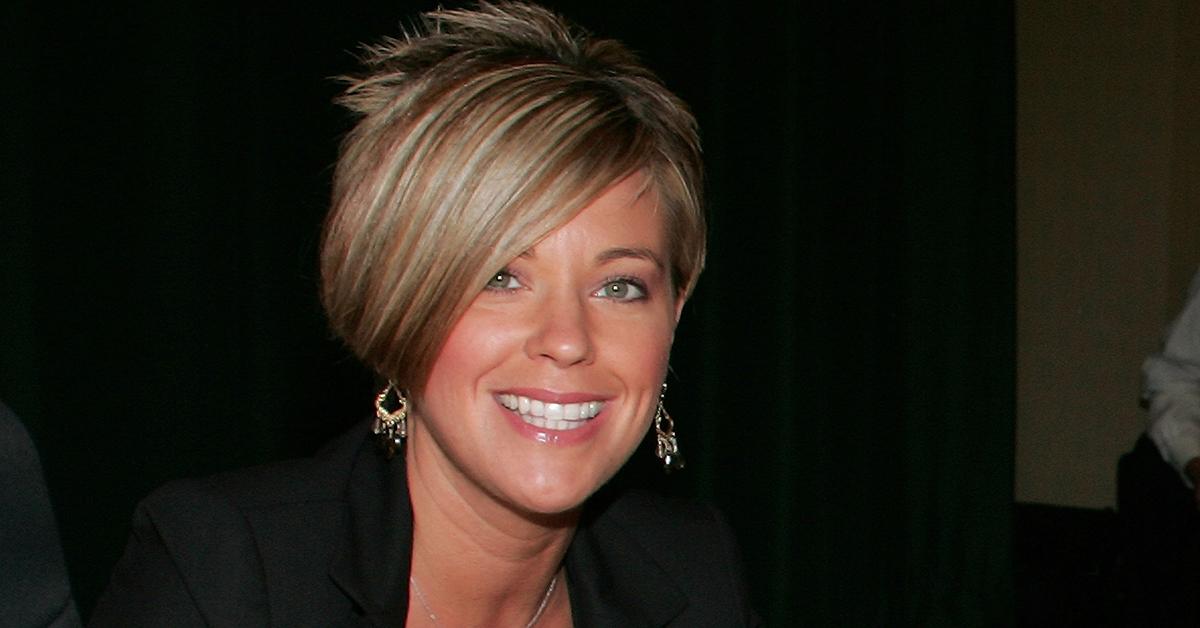 Get Ready Because Kate Gosselin Is Returning to Your TV This Fall
No one can forget the seemingly picture-perfect TV couple Kate and Jon Gosselin. But, with their fall from reality TV heaven post-split, the famous mid-2000s TV mom and her eight kids have mostly been forgotten. Like, what does she even look like today? And does she still have her signature pixie haircut?
Article continues below advertisement
Viewers fell in love with Jon and Kate Plus 8, with millions watching the former Pennsylvania couple raising their sextuplets and twins on national television. TLC struck gold when they bought the rights to the show, which allowed cameras to enter their home and follow Jon and Kate as they navigated raising eight children under one roof.
Unfortunately, like many reality star couples, they called it quits and their very public divorce quickly turned nasty. However, fast forward a few years, and Kate is looking better than ever — and her signature pixie cut is long gone. Plus, she's ready for her big return to the small screen.
Article continues below advertisement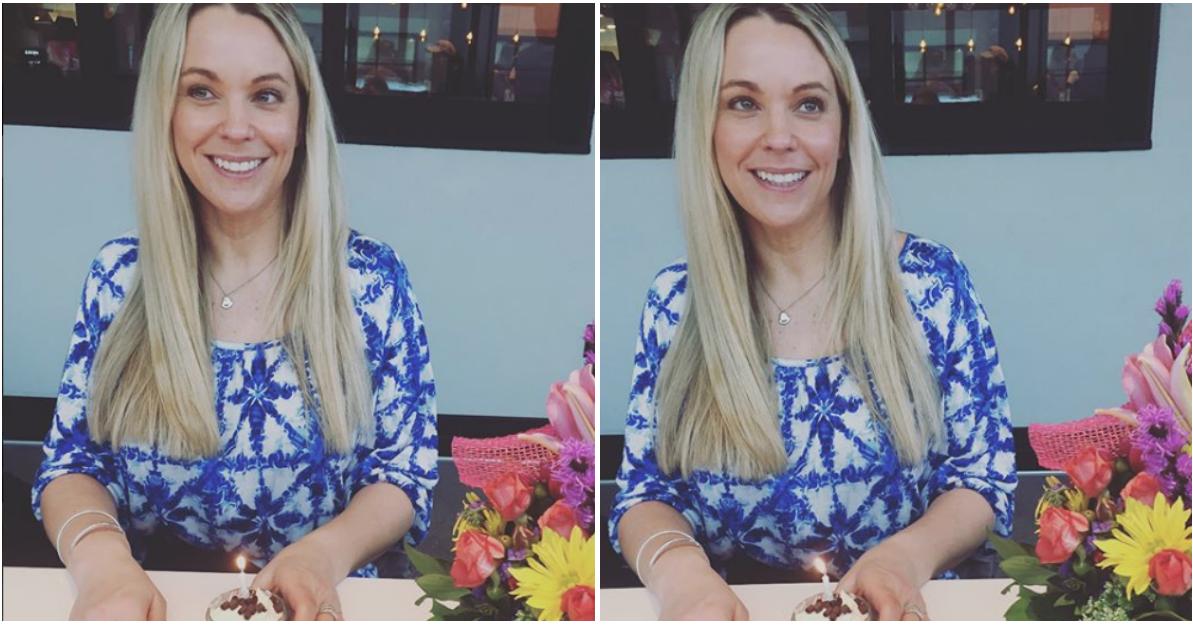 So, what does Kate Gosselin do for a living now?
Article continues below advertisement
After the initial series, Kate, 43, decided to do her own spinoff of the popular show, Kate Plus 8. With her show ending in July 2017, we've been wondering what this reality star mom has been up to. According to her Instagram, Kate decided to take a break from television and has been spending time with her family. However, her short stint off of TV won't last long. Kate has a brand new show premiering this fall.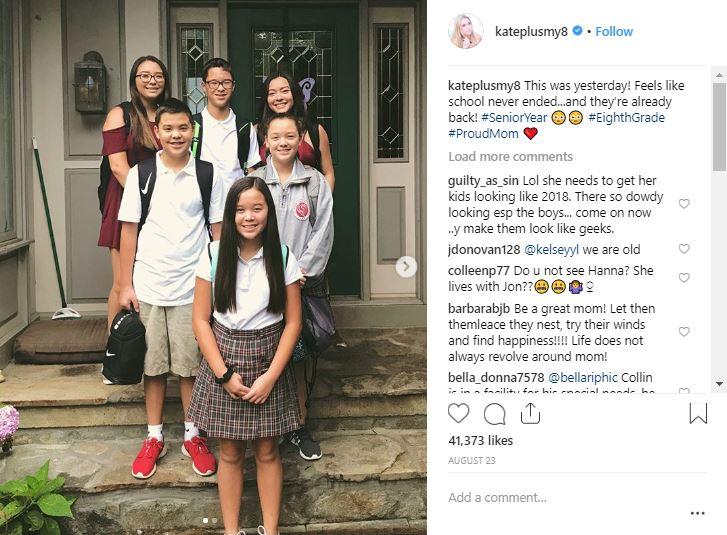 Article continues below advertisement
Kate Plus Date will follow the single mom as she navigates the world of dating. Her return to reality television was prompted by her lack of companionship. In an interview with People magazine, she explained, "I started picturing myself sitting in a rocking chair, knitting, and words like 'old maid' and 'spinster' started to come to mind, and I realized that no, I don't want that to be my fate."
As for what she's looking for in a man, Kate revealed, "I do want someone with a set career, who is confident," she added. "A grown-up with their own life, their own agenda, who knows who they are."
Article continues below advertisement
What happened to Kate Gosselin's son Collin?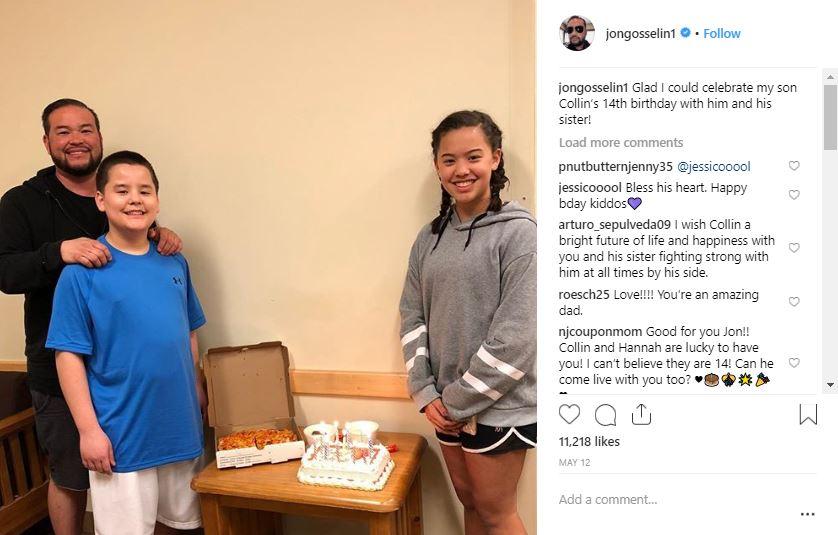 Article continues below advertisement
It may be shocking to realize just how long ago we were introduced to the Gosselin clan, but Kate's oldest twins, Mady and Cara, 17, just entered their senior year of high school, and the sextuplets — Aaden, Alexis, Leah, Collin, Hannah, and Joel, 14, — are in eighth grade. The "proud mom," posted an Instagram pic of her children going back to school, captioned, "Feels like school never ended... and they're already back!
Collin was noticeably missing from the back-to-school picture because he does not live or attend school with his brothers and sisters. According to Kate, Collin is enrolled at a special needs program away from the family home.
Article continues below advertisement
"[He's] in a program that is helping him learn the skills he needs to be the best him he can be," she told People. "We miss him so much, so it's been hard because there is a huge hole in our family without him here. But it comforts us to know he's where he needs to be right now, and I can feel good about that."
Also not featured in the group pic is Hannah, who is now living full-time with her dad.
Article continues below advertisement
What happened to Jon Gosselin?
Following their ugly TV breakup, things got worse for Jon, 41, as he has had to pay child support and legal fees for his continuous custody battle with Kate. As a part-time DJ and IT administrator in Pennsylvania, Jon has no contact with his kids, except for his daughter Hannah, who decided to permanently move in with him.
Article continues below advertisement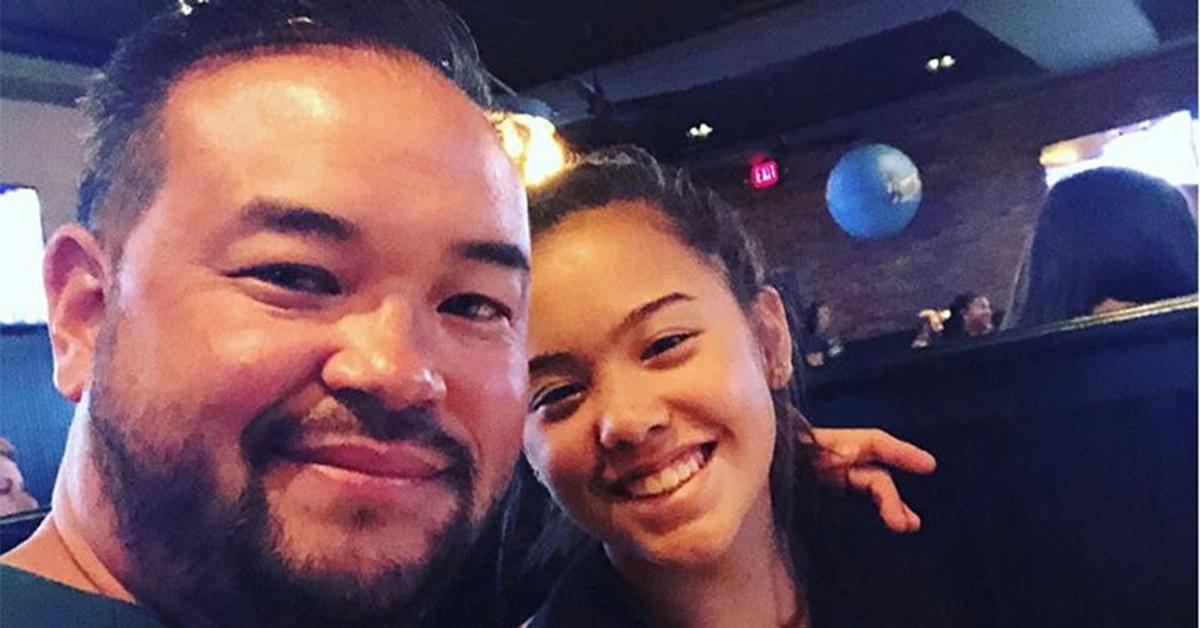 Aside from his drama with Kate, Jon has also found love again. He has been dating his girlfriend, Colleen Conrad, since 2014. The trio recently celebrated Father's Day together in Atlantic City, with Hannah gushing about her dad. "Happy Fathers Day Dad I love you so much," she wrote on Instagram. "[You're] the best dad anyone could ever ask for I love our late night ice cream runs together, you're the best."
As for his other children, Jon previously told Yahoo! that if his kids wish to see him, his door is open. "If the kids want to come, they come," he explained in 2016. "I love them all, but I am going to focus on the ones that want to come. My hands are tied."