In Honor of Bill Murray's Birthday, Here Are Some of His Best Film Roles
Bill Murray's had a career for decades for good reason: he's a completely unique performer.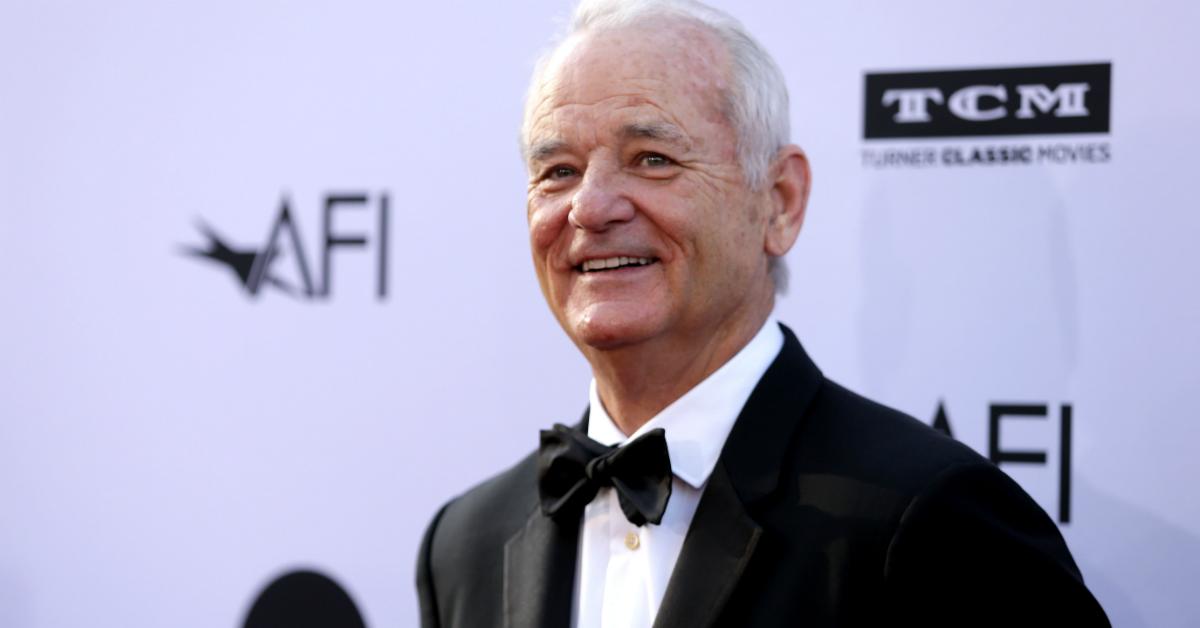 When aliens invade the earth and start shapeshifting into human form, and we need to distinguish who is friend or foe, I'm sure one of the litmus tests is going to be showing someone a clip of Bill Murray doing anything. If they don't laugh or have some sort of a reaction indicating that they're liking what they're seeing, then you can be sure they're an alien. Or at the very least, a really lame human, and who needs those hanging around when we need to rebuild society?
Now there's always going to be some type of theater snob with a Master's degree who's biggest credit is a single line they got on Gossip Girl who want to write off Bill as being just a comedic actor because he doesn't drop weight like a wrestler and change his accent for every film he does. And to them I'd say, enjoy the regional theater circuit and the six people in your audience who are extremely impressed with your bastardization of a cockney dialect.
But Bill's career spans several decades because he brings himself to every single role, and he nails it every single time, despite having a 1-800 voicemail number instead of an agent to field potential film roles. The man is right at home in any film genre, no matter how absurd, kid-friendly or dramatic. Bill has one of the most impressive careers out of any actor to ever grace a screen. In honor of his 68th birthday, here are some film roles that drive this point home.
Article continues below advertisement
1. John "Bunny" Breckinridge — "Ed Wood"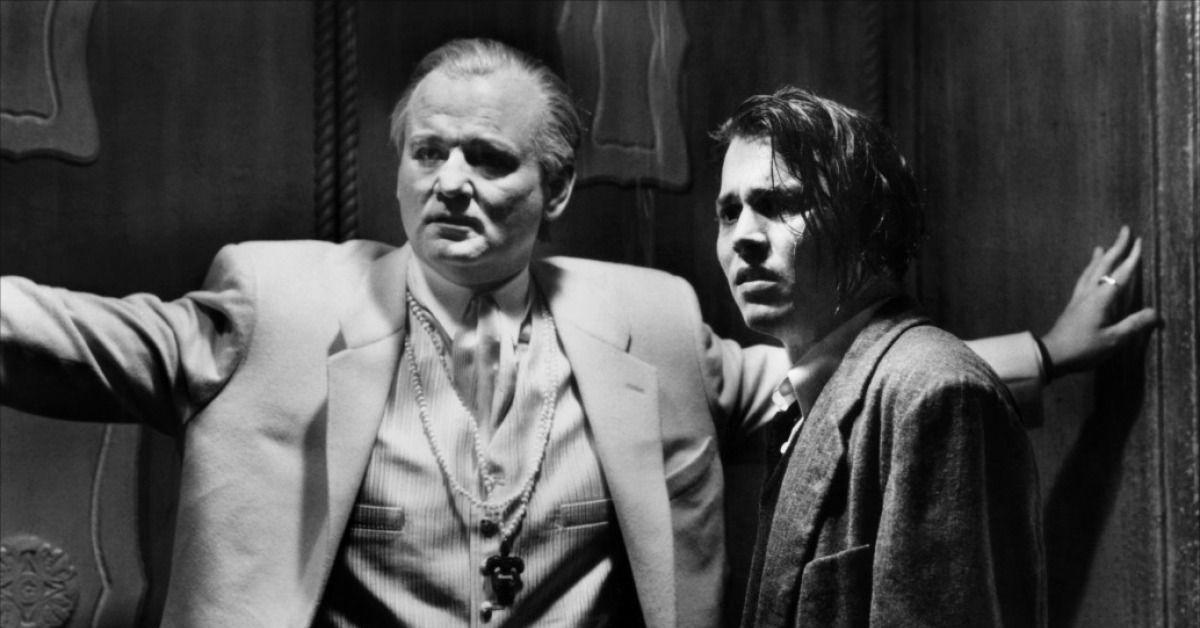 It takes a lot to stand out in a Tim Burton film, especially one starring Johnny Depp. And even though Bill played a supporting role in the film about Hollywood's worst director, Bill crushes it as Breckinridge, the eccentric actor and friend of the infamously awful director. Every time Bill opens his mouth in this movie is hilarious, but if you want a great example of how he squeezes the most out of every situation, just watch his reaction at getting baptized in this short clip to really see Bill's genius at work.
2. Phil Connors — "Groundhog Day"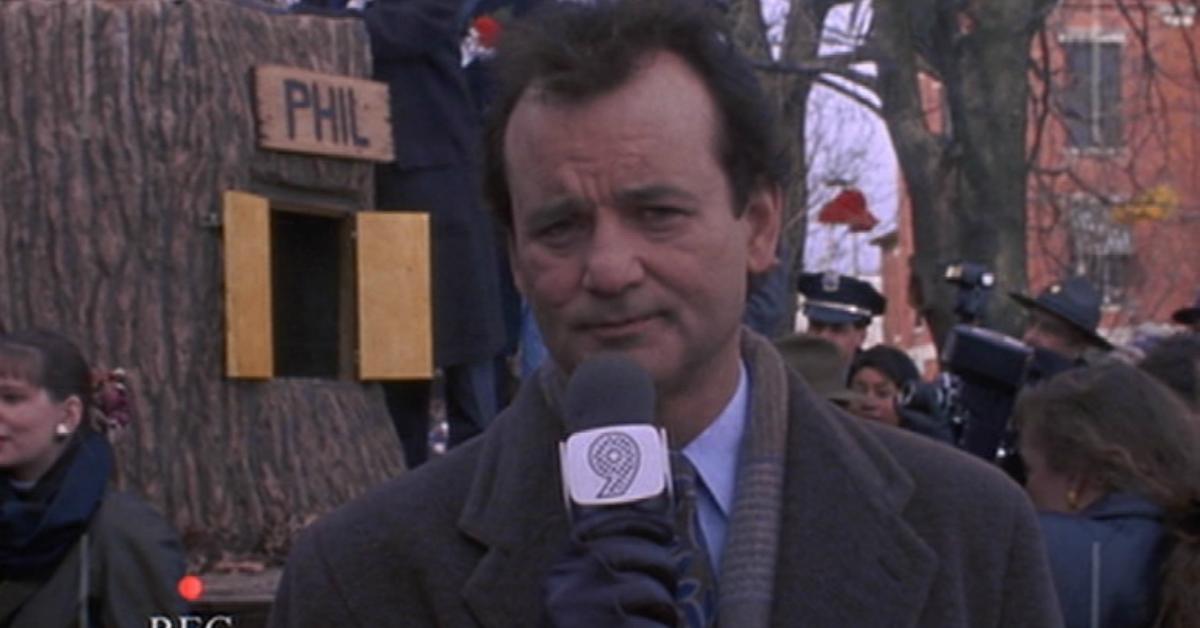 Bill teamed up with director Harold Ramis (a fellow Ghostbuster) to produce the Dalai Lama's favorite movie and a comedy classic that earned nearly five times its production budget at the box office. In Groundhog Day, Bill plays a role that we see him masterfully execute in different variations in other films: a grouchy, sarcastic, mildly depressed and selfish individual who gets pushed into showing he's someone with a heart of gold. If you're not familiar with the premise, Bill plays a full-of-himself weatherman who is forced to live Groundhog Day for what seems like eternity, with the day repeating itself ad infinitum in a small town until he learns how good it feels to make others happy. Here's my favorite scene.
Article continues below advertisement
3. Dr. Peter Venkman — "Ghostbusters" & "Ghostbusters II"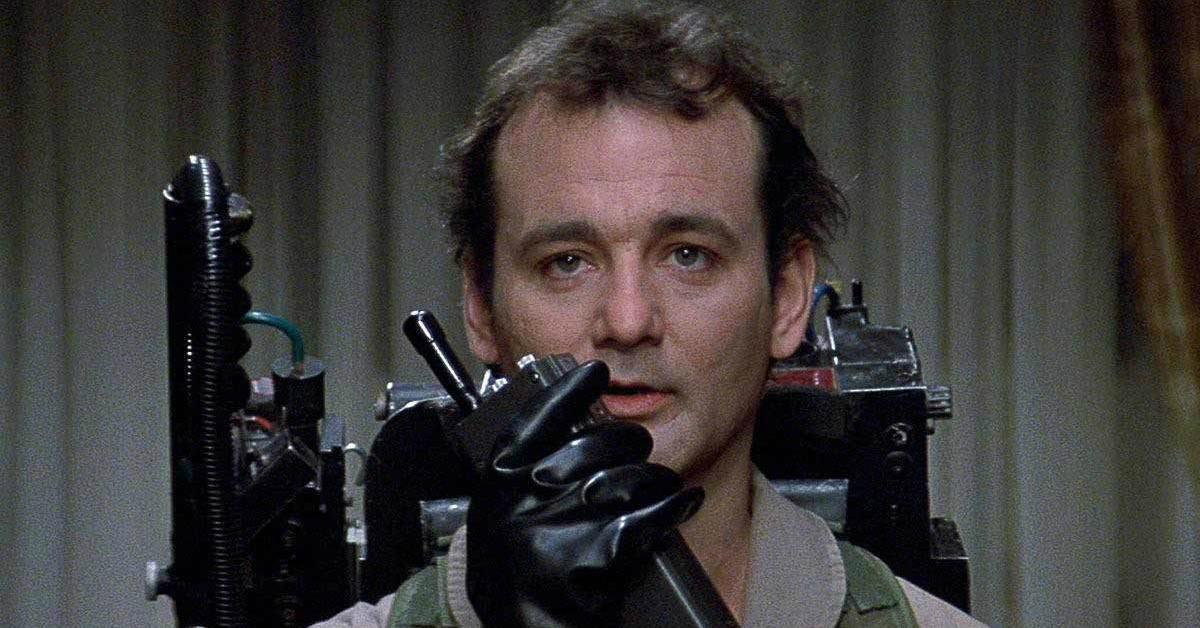 If you want to talk "Box Office Smash," the Ghostbusters franchise that was started in the '80s is a prime example, with Bill's lovable, yet unscrupulous Dr. Venkman arguably as the highlight of the film. The first movie, which was written by the equally brilliant Dan Akroyd and Harold Ramis, earned more than seven times its production budget at the box office. My son is currently obsessed with the film (he also shares Bill's birthday, which I'm geeking out over) and no matter how many times I watch it, I'm always amazed at how Bill gets the audience to sympathize with his character. The man has a PhD, yet all he seems to care about is getting laid at every turn. Even when he's confronted with evidence of the paranormal, he seems more excited about the prospect of romance than making a huge scientific/supernatural discovery. I guess that's why his character is such a beloved part of the franchise. The introduction to Venkman is still one of my favorite Ghostbusters moments.
Article continues below advertisement
4. Carl Spackler — "Caddyshack"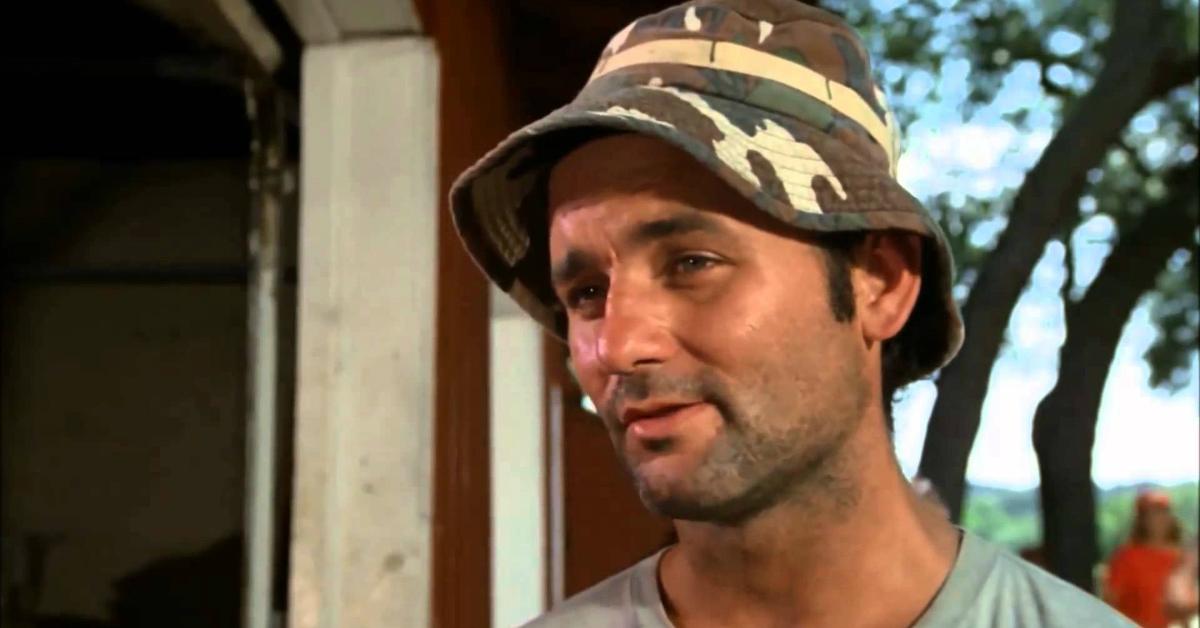 This movie is insane. Everything about it is insane. Chevy Chase's character is insane. How it combines everything about the '80s is insane. And the fact that Rodney Dangerfield is also in it, is insane. It's also insane how Bill Murray is able to be one of the most memorable parts of the film. He managed to take a dark and extremely depressing character like groundskeeper Carl Spackler and provide some of the movie's most hilarious moments, and his performance is nothing short of a masterpiece. Especially considering that the behind-the-scenes stories surrounding this movie is absolutely wild. He also improvised the famous "Cinderella" story monologue in one take.
Article continues below advertisement
5. John Winger — "Stripes"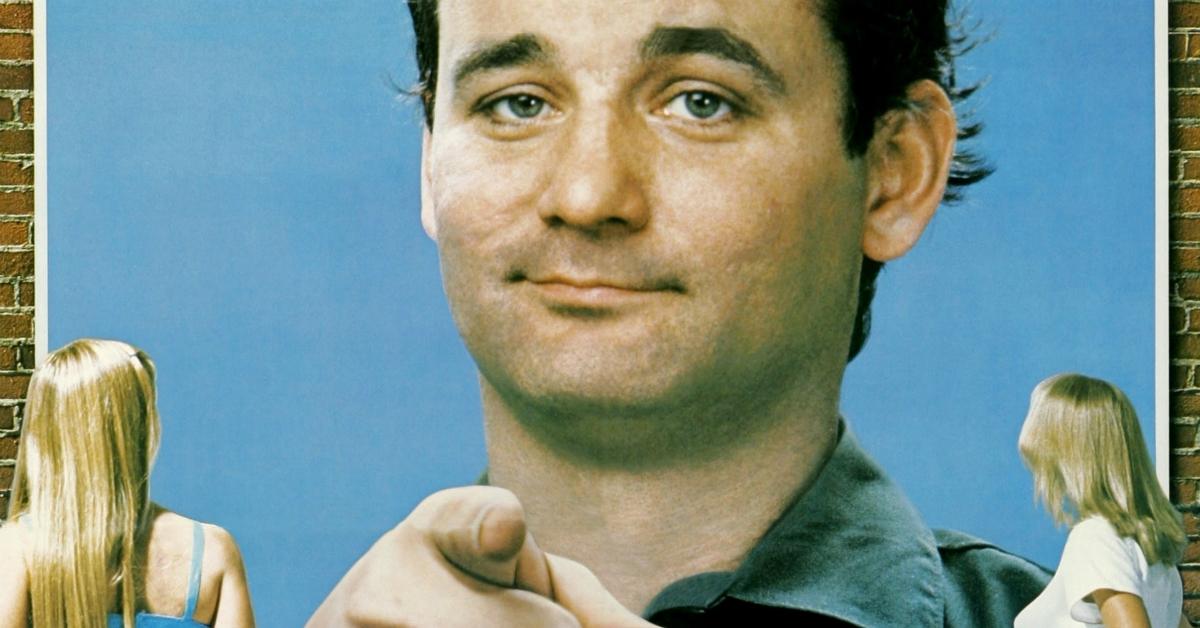 Stories of high-functioning slackers who manage to succeed while doing as little work as possible and being able to party in any situation possible is a tale as old as time, and this story seemed to reach its peak in the '80s. Bill embodies the role brilliantly in the extremely successful Stripes, where he collaborates again with Harold Ramis (who wrote the film with Len Blum and Daniel Goldberg). In the film he plays a down-on-his-luck taxi driver, who, after getting dumped by his girlfriend and getting fired from his job, loses both his car and his apartment to boot. So, he decides to join the army after realizing he has zero prospects — and a whacky turn of events, with plenty of shenanigans, results in John Winger and members of his platoon becoming war heroes. The film's full of amazing moments, but the graduation ceremony where Winger and his pals oversleep and still manage to pull off an impressive display regardless, is one of my personal favorites.
Article continues below advertisement
6. Steve Zissou — "The Life Aquatic"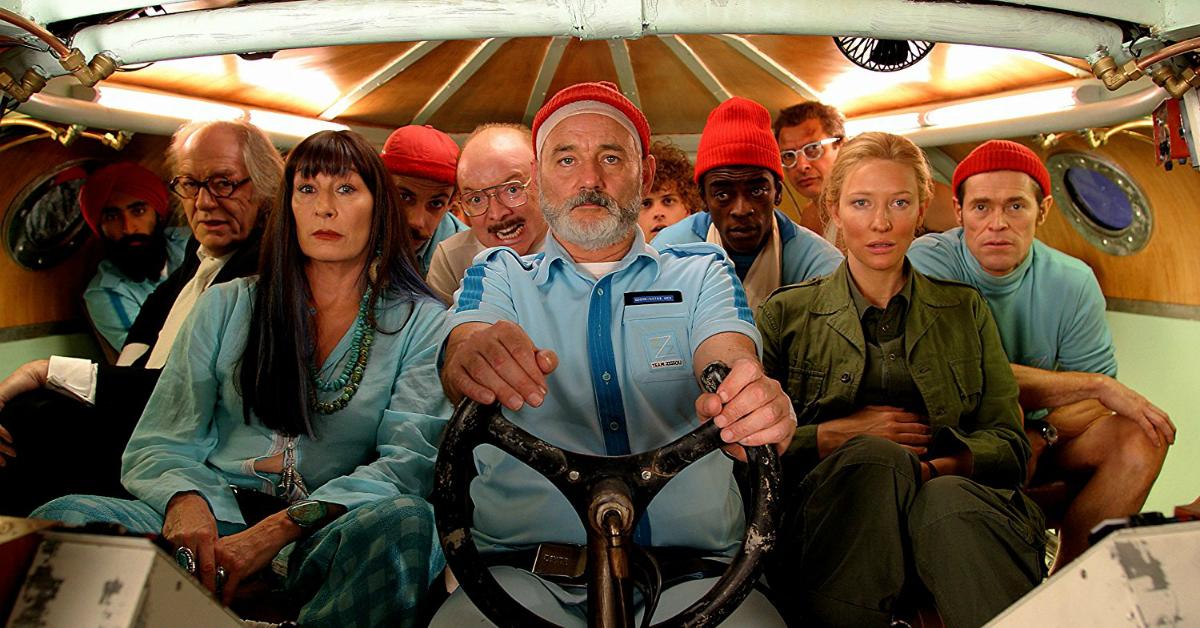 I could probably dedicate an entire article to the work that Bill's done with Wes Anderson alone (his cameo as a bellhop in The Grand Budapest Hotel made everyone in the theater giggle with delight), but his lead role as the stubborn and egotistical Steve Zissou is a ridiculously nuanced performance that showcases Bill's deadpan comic timing along with his dramatic chops as well. In the movie, Bill plays an aquatic wildlife enthusiast and nature documentary personality (like Jacques Cousteau) who is united with a man he believes is his long-lost son, Ned Schneebly, (played by Owen Wilson), while on a quest to kill the elusive Jaguar Shark that ate Steve's best friend, Esteban.
Their relationship is off to a rocky start when Steve vies for the affection of a pregnant reporter (who Ned is infatuated with) but soon the two men develop a close bond. If you haven't seen the movie yet, then you're doing yourself a disservice. It packs Wes' trademark aesthetic and brilliant performances by Cate Blanchett, Jeff Goldblum, Angelica Huston, and the always amazing Willem Dafoe. A huge part of the soundtrack is David Bowie songs covered in Portuguese. This scene is one of my favorite things ever captured on camera.
Article continues below advertisement
7. Ernie "Big Ern" McCracken — "Kingpin"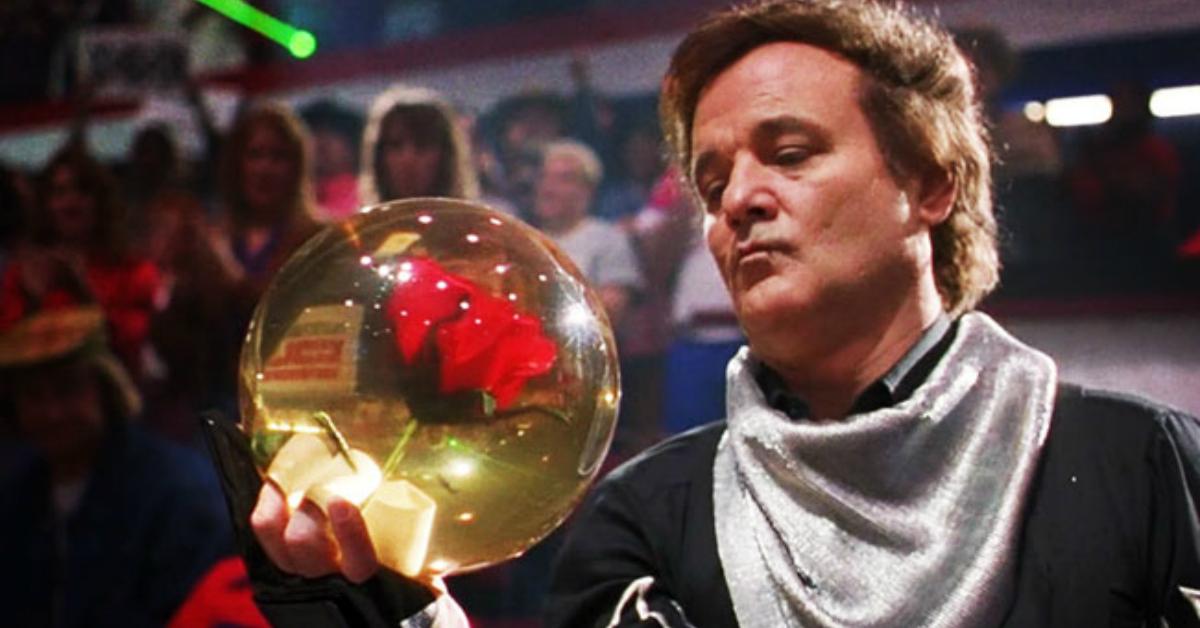 OK, remember how I mentioned that no one can play hilariously selfish and downright mean characters that you find yourself loving no matter how deplorable they are better than Bill Murray? Well, in lead roles, his characters usually come around, but in the Farrelly brothers comedy, Kingpin, Bill plays a character who doesn't turn a new leaf, he just stays a scumbag, and we love him for it. Ernie's a womanizing, in-it-for-himself bowling hustler who displays some borderline psychopathic tendencies, but you can't help but smile whenever he's on the screen. The fact that Bill actually hit three strikes in a row while filming the movie, eliciting a genuine response from the extras in the Kingpin's climactic scene makes his turn as the film's lovable antagonist that much better. Here's my favorite scene of Bill's from the movie, the look of disgust on Ernie's face as Munson eats cereal is priceless.
Article continues below advertisement
8. Bob Wiley — "What About Bob?"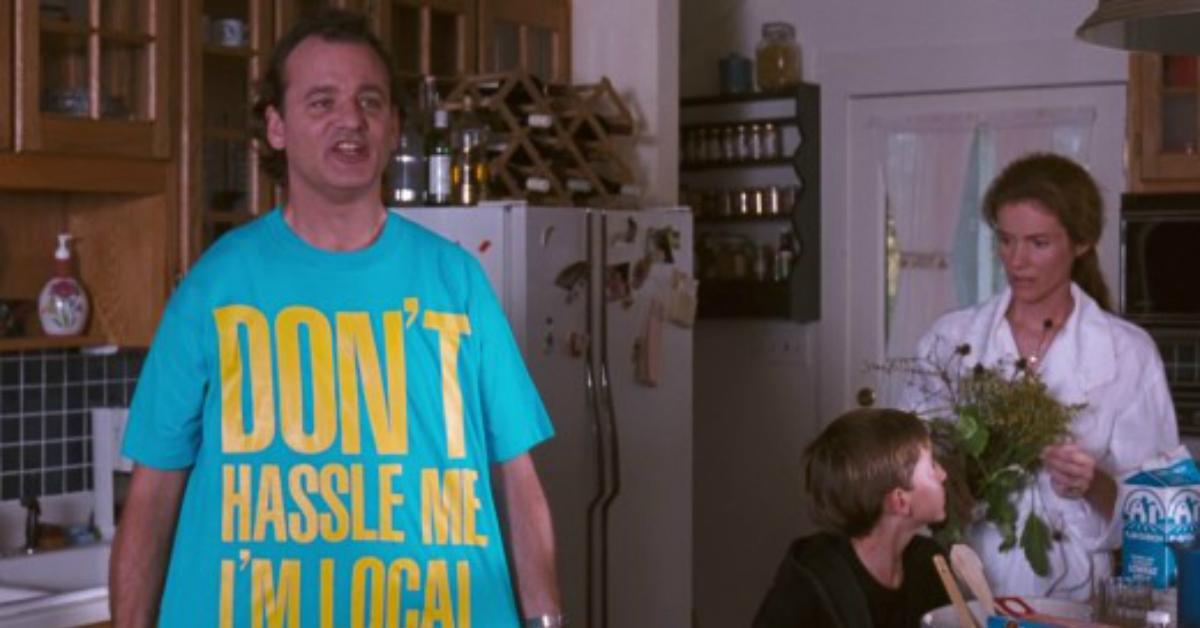 In this 1991 film, Bill Murray plays a obsessive-compulsive neurotic patient who proves to be so petulant, so incessantly inquisitive, and so dependent on the treatment from his therapist (played by Richard Dreyfuss) that he actually drives Dr. Leo Marvin, a full-of-himself, mini-celebrity-shrink, to become insane. The movie's a hilarious comedy of errors, fueled by an over-the-top performance by Bill that's just incredible. This is another dark role that could've easily taken a turn for the unfunny or mean-spirited in another actor's hands, but Bill's enthusiasm makes What About Bob? delightful from start to finish. The dinner scene is just excellent.
Article continues below advertisement
9. Bill Murray as himself — "Space Jam"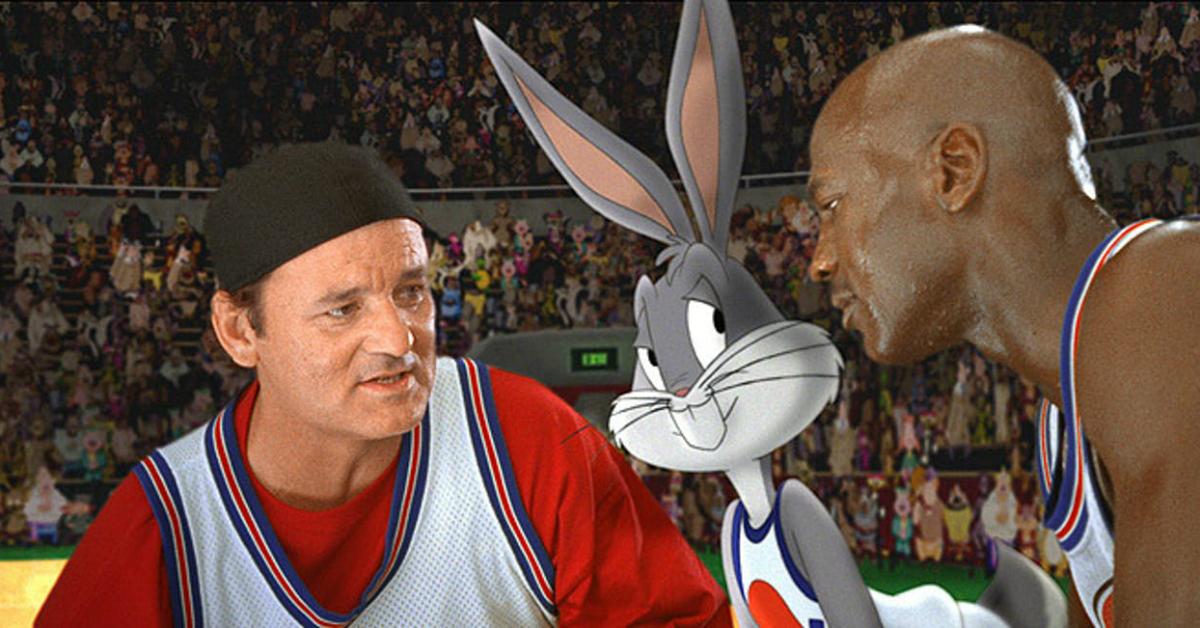 All right, I know Space Jam is a just a cash grab, an advertisement that was somehow extended into a film that was designed to shill merchandise and capitalize on Michael Jordan's omnipresence. The fact is you've probably seen this movie, and I'll bet, multiple times. And I'm going to point to the fact that Bill's short scenes in the movie, despite the fact that this accomplished actor and artist knows the movie is basically a walking advertisement, doesn't phone in a single line of his performance. The man brings it regardless of who he's working with and manages to find life in any situation, and he manages to do it with a bunch of green-screen cartoon characters while pretending to play a game of basketball. I present to you the best part of Space Jam, right here, courtesy of Mr. Bill Murray himself.
Article continues below advertisement
10. Vincent MacKenna — "St. Vincent"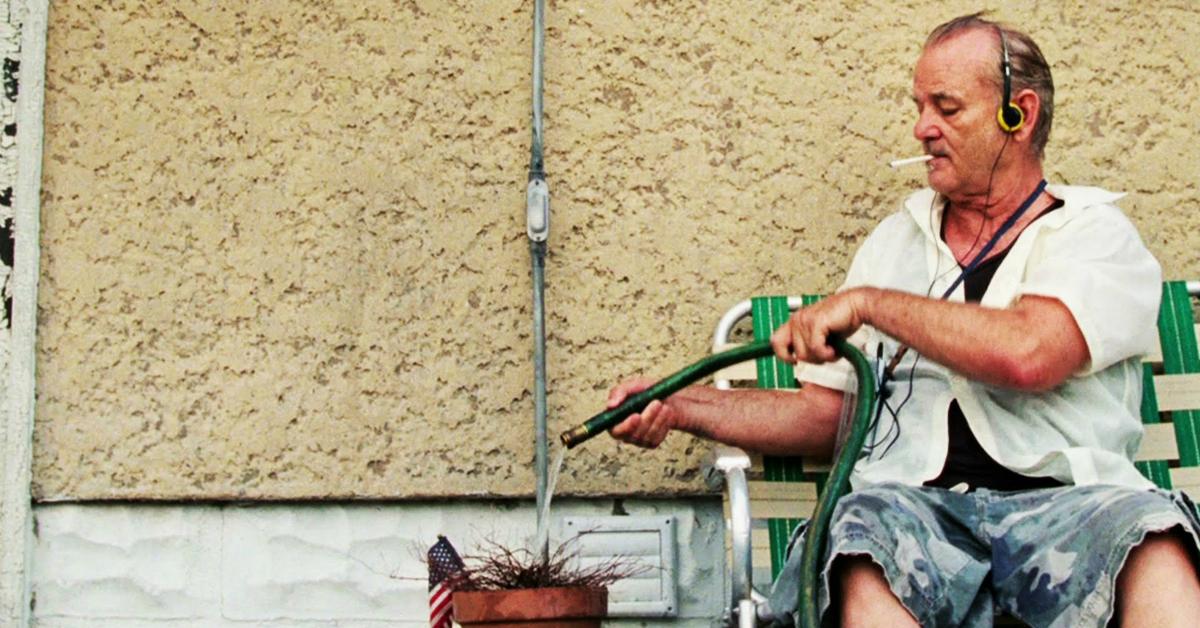 The 2014 film is another example of Bill flexing his chops as a "dramatic" actor, when he plays a disgruntled, misanthropic war veteran with a penchant for Russian hookers, who agrees to babysit his next-door-neighbor's son while she's at work. The two develop an unlikely friendship and Bill teaches the kid how to fight and gamble. Bill's performance as the-old-guy-who-exists-in-every-Brooklyn-neighborhood is brilliant and the best reason to watch the movie. It's also just another example of him not being confined to strictly "funnyman" roles. Here's my favorite scene from St. Vincent.
Article continues below advertisement
11. Bob Harris — "Lost in Translation"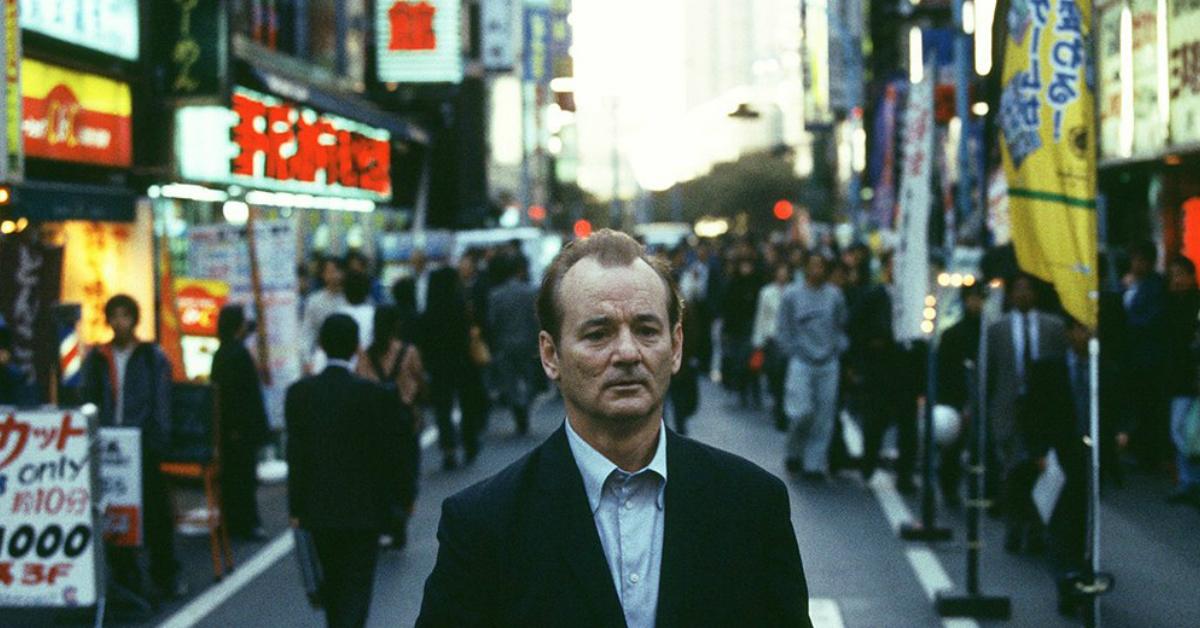 I feel like I had to save this best one for last. People often talk about roles that actors are "born to play," and if someone was compiling a list of performers who were perfect for a part, then Bill's turn as Bob Harris in Sofia Coppola's Lost in Translation would be at the top of that list. In the film, Bill perfectly captures the loneliness a traveling performer and icon feels when they're being carted around the world to shoot commercials, press junkets, interviews, etc. I've often felt like there is a certain amount of sadness in Bill's performance that he's able to creatively exploit and use to create memorable characters and moments — in Lost in Translation he puts on an oft-overlooked performance when he shows just how sweet it is when you meet someone who "gets" you, and how beautiful that makes life for a person, even if it's for a short amount of time. At the end of the film we know that Bob is returning to a home life that seems devoid of true love, and that should make the movie depressing, but it strangely isn't. It's a beautiful film and I don't think there's another person in the world who could've pulled it off like Bill did. Here's a great moment from the movie.
What are some of your favorite Bill Murray films and performances? I know I left a lot out in this list, but I think I've made my point that Bill is a consummate artist who's got an incredible range, and he doesn't need to do some crazy fast or live in the wilderness to affect audiences all over the globe to do it.