Fans of 'A Star Is Born' Have Burning Questions About the Film's Geography Holes
The movie's getting rave reviews, but audiences had a difficult time figuring out 'A Star Is Born' was filmed.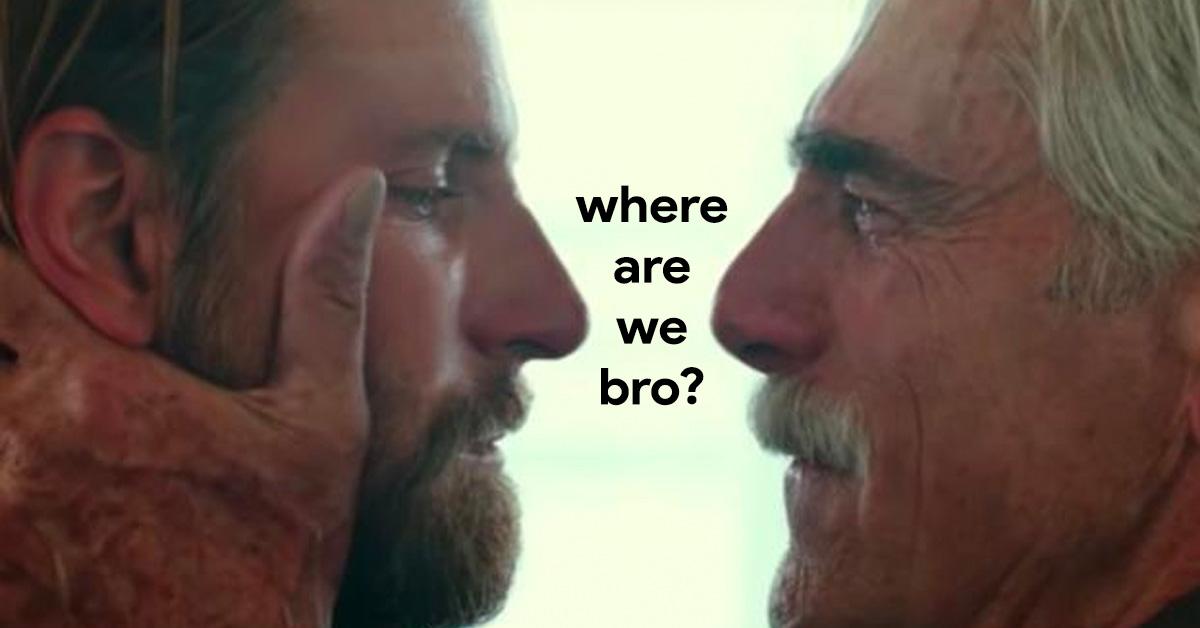 A Star is Born is pretty much killing it on every entertainment front possible. Seriously, there are so many amazing, feel-good, success stories to come out of the release of this movie that it's borderline insane.
Article continues below advertisement
The first is that I got to see the film in theaters with my best friend, Chris Conroy, and it was an absolutely magical time. And while that's not newsworthy to a lot of people, it's newsworthy to me. There's also the fact that the film's soundtrack debuted at #1 on the Billboard 200 list, thanks to tracks like "Shallow" and "A Simple Favor," but honestly, "Black Eyes" and "I'll never love Again" are my personal faves.
It's also been receiving tons of positive reviews from both critics and fans alike. It was a breakout performance for Lady Gaga, and Bradley Cooper's directorial debut. The film's casting was amazing, I mean Andrew Dice Clay nailed his role in the movie and Sam Friggin' Elliott? Are you friggin' kidding me? The dude's responsible for some of the most tear-inducing moments in the movie.
Article continues below advertisement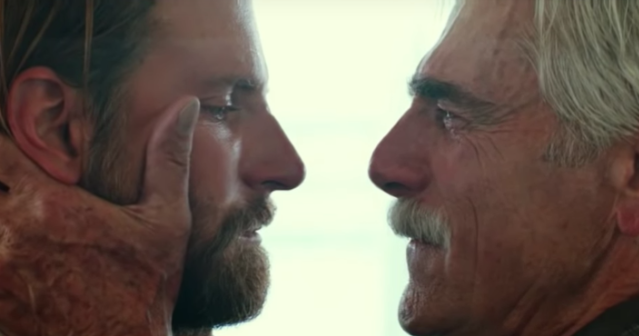 So you've got a rocking soundtrack, an actor-turned-director who also delivers an incredible on-screen performance, a pop star who makes you believe in true love, and a movie that, despite being re-done a bunch of times before, feels completely fresh and new and, while dealing with serious subject matter, makes you feel beautiful and full of hope.
Article continues below advertisement
But nothing in life is "perfect" you know? And this is especially true when it comes to art, people are always going to find something to harp on and criticize. And although I was totally caught up in A Star is Born and was never really taken out of the narrative, there was something that seemed a little off to me (which I quickly forgot about) that seemed to bother other views of the film: Just where the heck did the movie take place?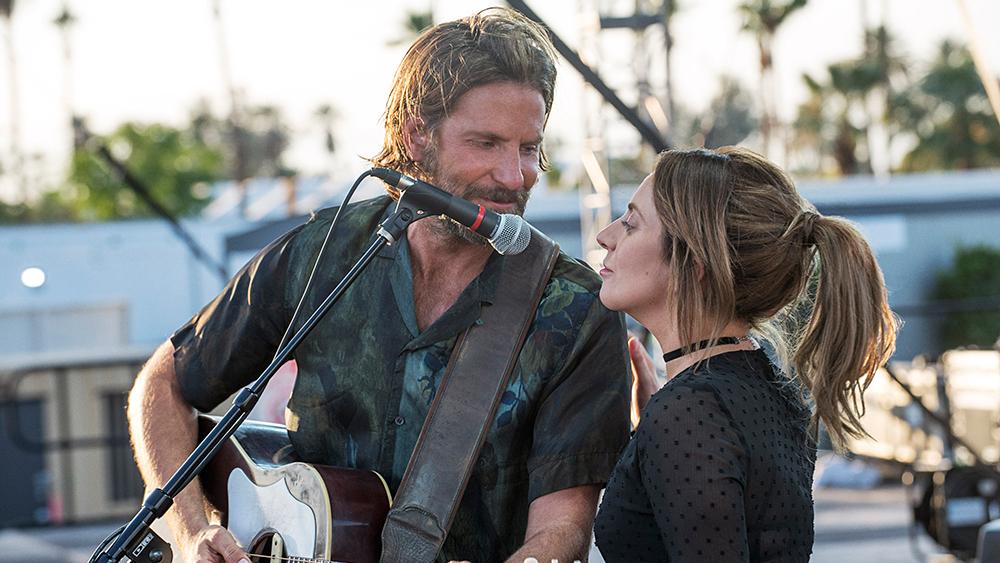 Article continues below advertisement
The way I saw it on my first viewing, Bradley Cooper was in New York City in the beginning of the movie and was on his way to the airport. While heading uptown, he decides to stop at a drag bar near Washington Heights (I think) and that's where he meets Lady Gaga's character for the first time.
But it wasn't until we visited Gaga's character's (Ally) house in the movie, that I started to think that my initial placement of the movie's location was absolutely wrong. And that's when things got wonky for other people too.
Article continues below advertisement
Article continues below advertisement
There were some who just chalked it up to it being "typical Hollywood" that we aren't told where the movie exactly takes place and that the regular liberties with passage of time/distance were being taken.
Others offered up their own amusing theories as to where Ally lived with her dad. As a New Jersey native, I can confirm that there is an NJ suburb located in every state and we are currently working on underground tunnels to help fellow Jerseyites travel to and from them with greater ease and speed.
Article continues below advertisement
And although I think the Dice Man and his friends' performances have a lot to do with people thinking that Ally is living on the East Coast and somehow Jackson Maine traveled back and forth like a madman to see her, there are some individuals who spent a lot of time figuring out exactly where her character was living and where the movie takes place.
Article continues below advertisement
Film critic Emily Yoshida pieced together a pretty convincing breakdown of the film's geography and has me convinced that the beginning of the movie not only takes place in LA, but that Ally and her dad live in some suburbs that aren't too far from where Jackson lives.
Article continues below advertisement
And for those who are thinking that Ally's family and close group of friends sound way too "Tri-State" for the LA Suburbs, Emily's got that figured out too, and honestly, her explanation for their "displacement" is rock-solid.
Article continues below advertisement
I have to admit, I felt kind of stupid after reading Emily's tweets. Like, surely, there's no way they were in NYC in the beginning of the film and surely Ally didn't live there, but it turns out there were other idiots out there who were just like me.
Article continues below advertisement
Article continues below advertisement
But it does seem like most people are pretty much set on the theory that Ally's father moved from NY to California and she just inherited his accent from him. I mean, if you're hanging around a bunch of fast-talking limo drivers, it's hard not to have that manner of speech rub off on you — it's addictive.
Article continues below advertisement
But those native to the City of Angels didn't think twice about the movie's location, nor did they think it was weird that a bunch of New-York-sounding dudes were living in Ally's house after Jackson Maine dropped her off home. Well, congratulations to you, I'll be sure to rub it in your face the next time a movie's shot in New Jersey but it isn't a focal point of the film's narrative.
Article continues below advertisement
What's even more impressive is that people managed to find some of the film's iconic locations. Like the supermarket where Ally and Jackson share a beautifully intimate moment the night they met, as well as Jackson's beautiful home.
Article continues below advertisement
While I'm happy that the internet came together to get to the bottom of the location conundrum in the film, I can't say I was really that perturbed by it in the first place. I chalk that up to it being such a good movie, or maybe because I was watching it with my best friend, which is always magical. That's bro-power for ya.