13 Celebs Who Were Lurking in the Background of Your Fave Films Before They Were Famous
All the times big stars played extras before they were famous.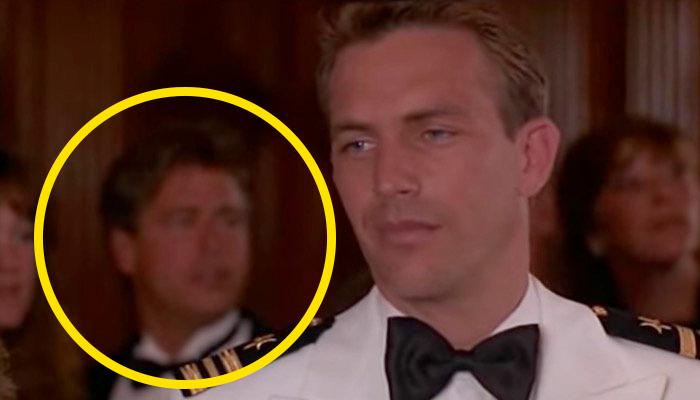 The path to stardom isn't always instant. For many actors, they had to start small, and by small I mean taking no-line roles where they silently stood in the background. Hey, they had to start somewhere, right? Below, all the times big stars played extras before they were famous.
Article continues below advertisement
1. Brad Pitt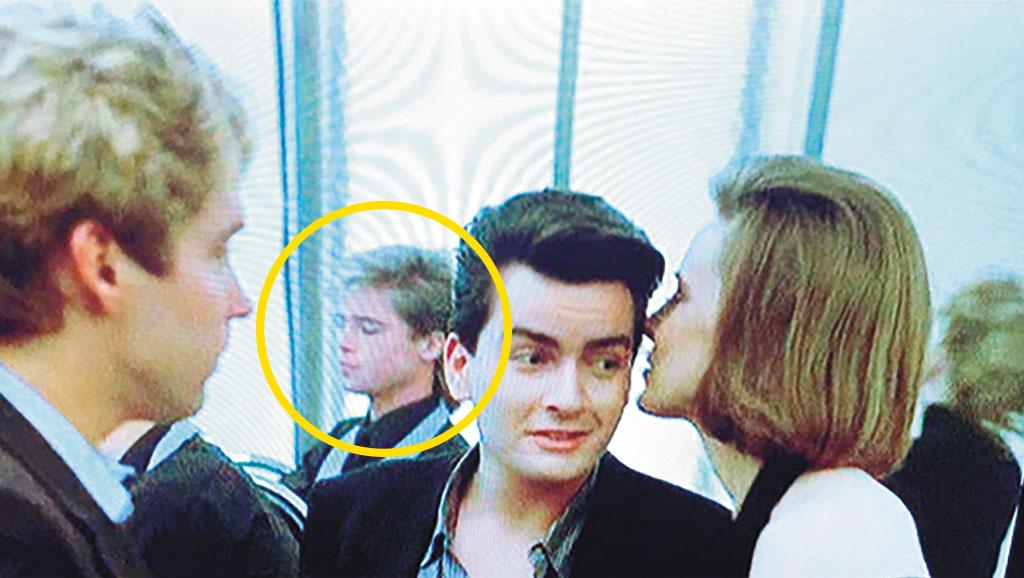 Brad had to really hustle at the beginning of his career, from appearing in cheesy Pringles commercials to wearing a chicken suit for El Pollo Loco. He was also an extra who played uncredited roles like "Boy at Beach" for 1987's Hunt or "Partygoer" for Less Than Zero. Last year, Charlie Sheen shared the above screenshot of his 1987 movie No Man's Land that featured Brad in the background as an extra. "Check out‬ Brad Pitt‬ ‪in the background as a server!!!" he wrote on Instagram. Brad wouldn't get his first speaking role until 1988 when he appeared in the soap opera Dallas.
2. Jason Segel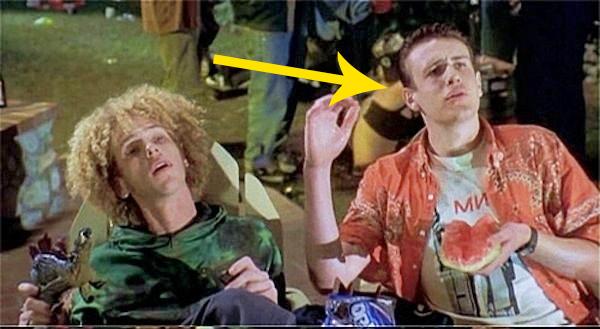 Before making it big with hits like The Muppets and Forgetting Sarah Marshall, he was just some random nobody playing "Watermelon Guy" in the 1998 teen flick Can't Hardly Wait. It was his first movie role.
Article continues below advertisement
3. Meghan Markle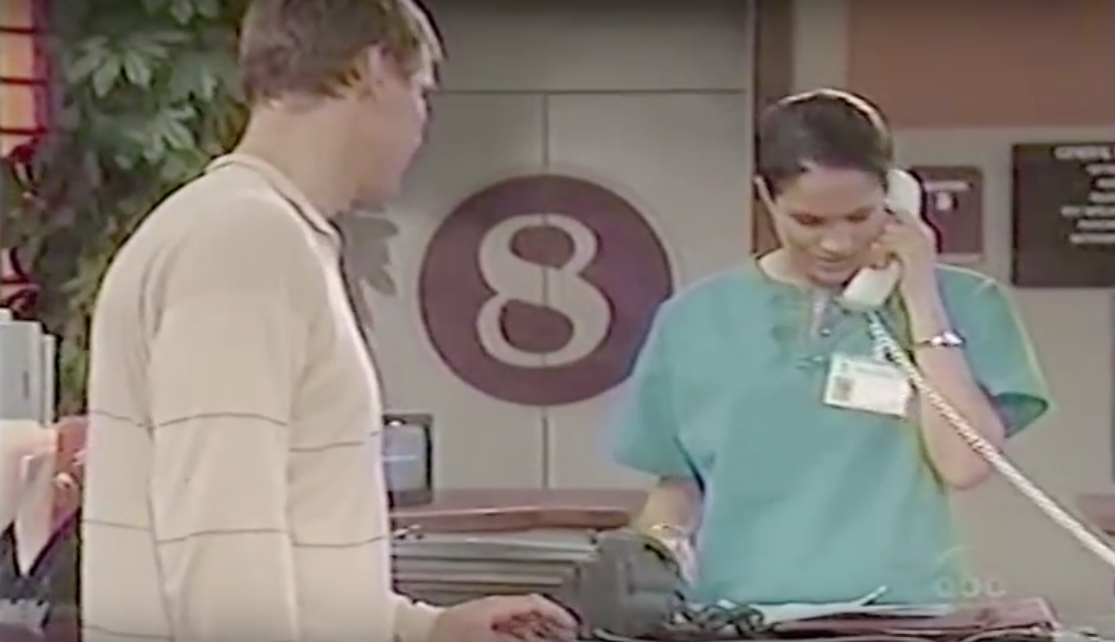 Before getting her big break with Suits, Meghan's entire acting resume was full of small, forgettable roles where she had only a few lines. Her first acting job was a tiny cameo on General Hospital where she played a nurse who quietly answered phones. Today, when Meghan wakes up at the palace, I wonder if she thinks of this role and feels humbled.
Article continues below advertisement
4. Renée Zellweger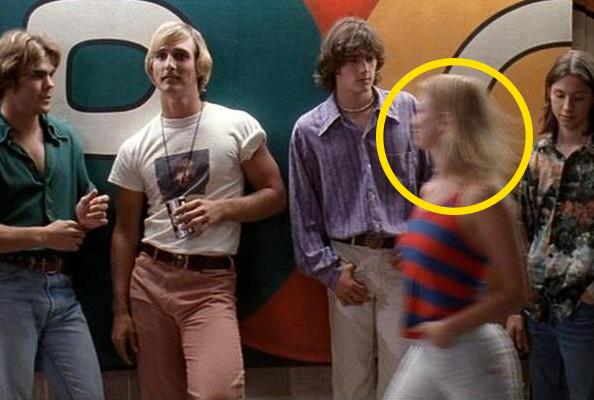 Back in 1993, she played "Girl in Blue Truck" in Dazed and Confused. She actually auditioned for a bigger role, but when she didn't get it, production kept her around anyway. "At some point, she was kind of a cast member," director Richard Linklater told USA Today. "It was a technicality that she doesn't have a line."
Article continues below advertisement
5. John Hamm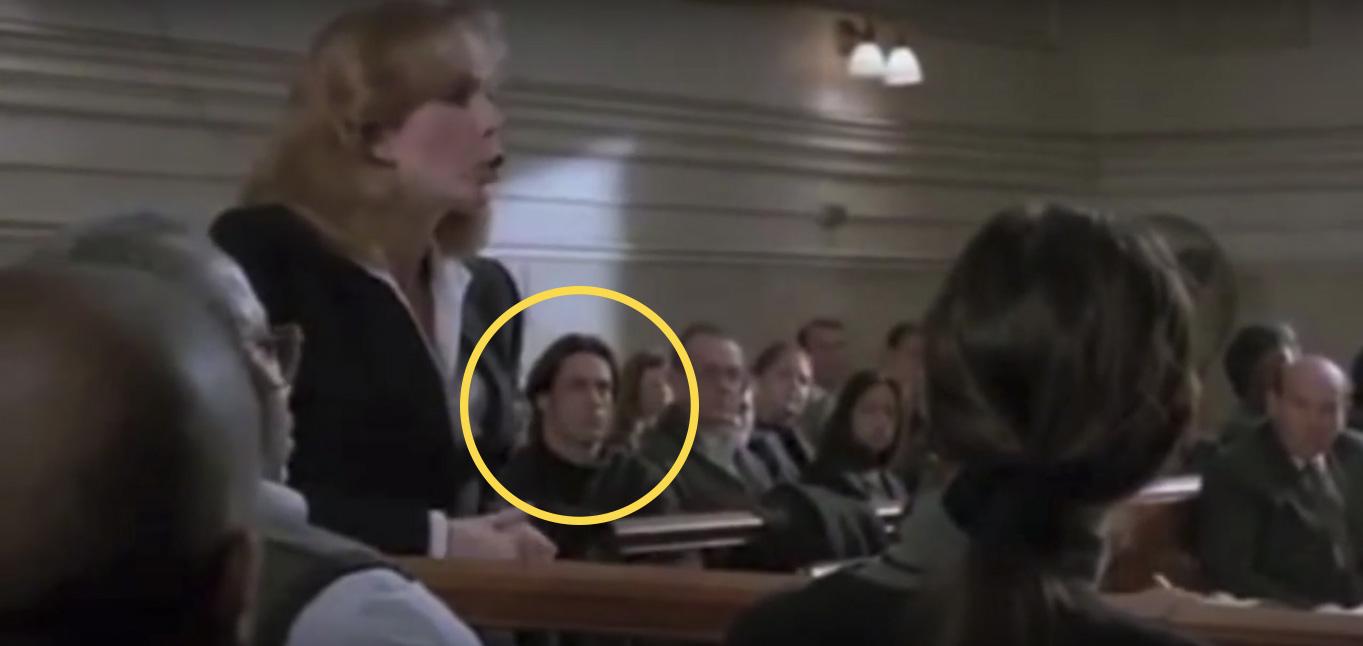 Before becoming Don Draper, John played parts like "Gorgeous Guy at Bar" on Ally McBeal and "Young Pilot #2" in Space Cowboys. However, it was playing an extra in The Practice that made him realize that he wanted to be the star, not the background guy. "I was an extra, running down the hallway at LAX," he told Entertainment Weekly in 2015. "And I was kind of outside myself going, 'This is very weird.' Then I was an extra on the pilot of The Practice, watching Dylan McDermott deliver the closing speech. I was like, 'That guy's good.' I want to do that. I wish I wasn't just sitting here in the spectator box, falling asleep." However, it took him 10 more years before he would make that wish come true.
Article continues below advertisement
6. Kristen Stewart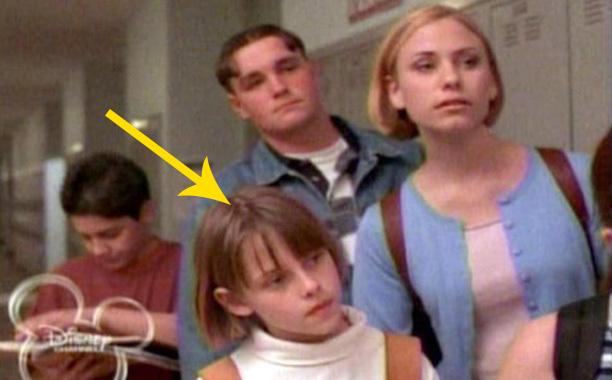 Back in 1999 when she was only 9 years old, she made her acting debut in the Disney movie The Thirteenth Year playing "Girl in Fountain Line." Aww, look how cute she looks!
Article continues below advertisement
7. George Clooney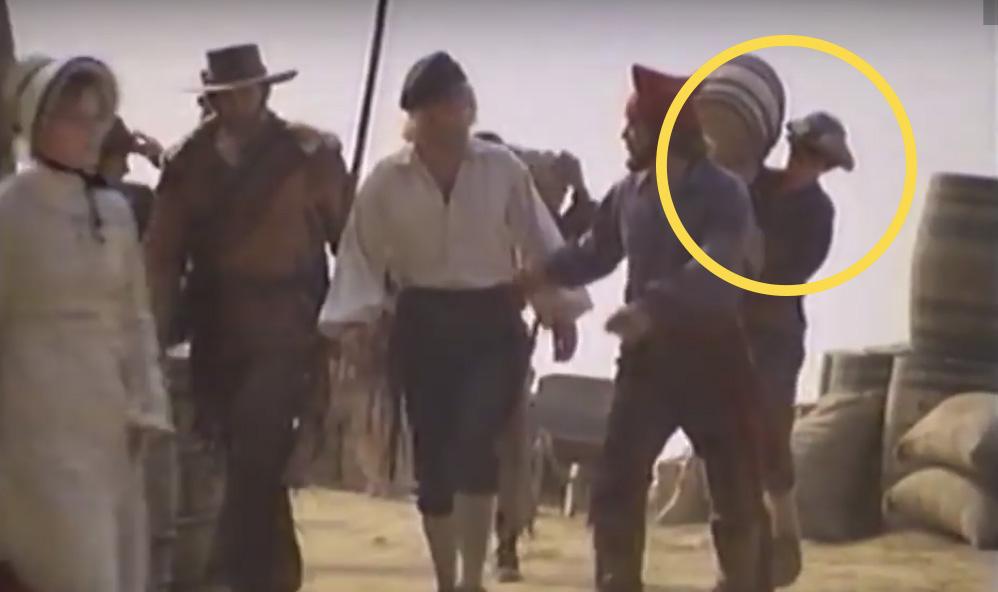 Yep, that's Hollywood's grey-haired heartthrob carrying a barrel in this '70s TV movie. It was his first acting job, which was followed by a string of other equally small and forgettable roles. Though he had a recurring role on Facts of Life in the '80s, it actually wasn't until his mid-30s that he got his break with E.R.
Article continues below advertisement
8. Alexis Bledel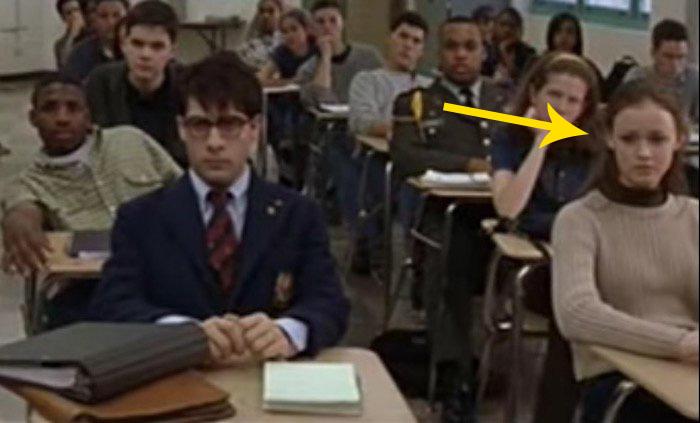 Two years before Gilmore Girls, Alexis had a nonspeaking role as "Student" in Rushmore. You have to admit, she looks very Rory-ish.
Article continues below advertisement
9. Megan Fox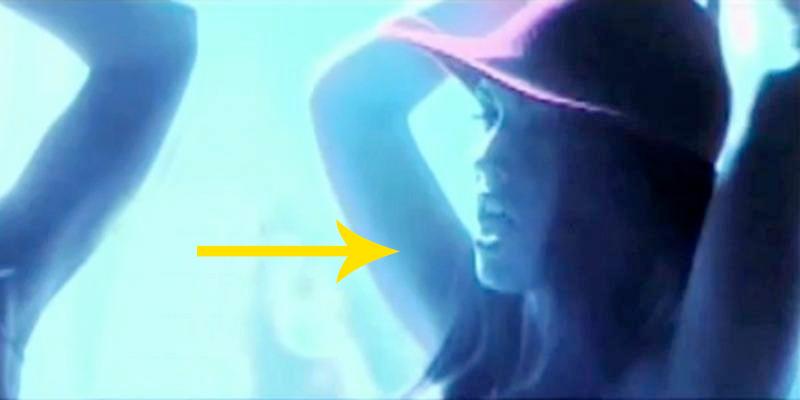 The creepiest thing about Megan's brief cameo in Bad Boys 2 as "Stars-and-Stripes Bikini Kid Dancing Under Waterfall" was that she was only 15 at the time.
"We were shooting this club scene, and they brought me in, and I was wearing a stars and stripes bikini and a red cowboy hat, and six-inch heels," Megan said back in 2009 on Jimmy Kimmel's show. "And they took me to [Michael Bay] and he approved it. And they said, 'You know, Michael, she's 15, so you can't sit her at the bar and she can't have a drink in her hand.' So his solution to that problem was to then have me dancing underneath a waterfall getting soaking wet. And that's… At 15 and I was in tenth grade. So that's sort of a microcosm of how Bay's mind works."
Vom.
Article continues below advertisement
10. Leonardo DiCaprio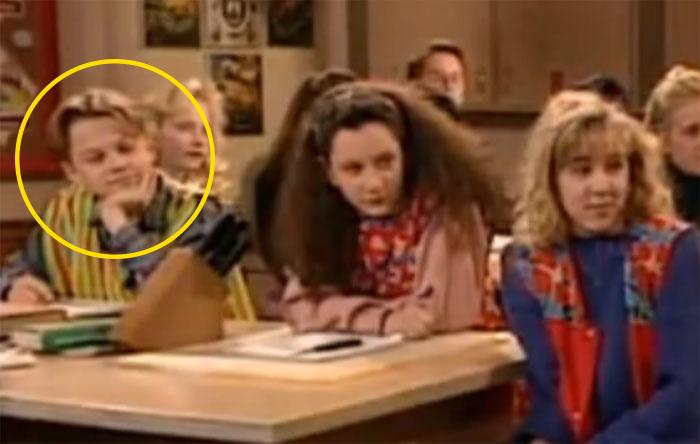 When he was still a child actor, Leo was an extra in Roseanne. Lots of other celebrities got their start on the hit sitcom, too from Tobey Maguire to Joseph Gordon Levitt.
Article continues below advertisement
11. Julianne Hough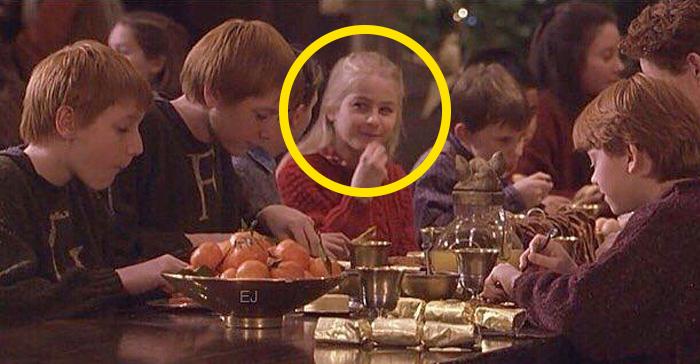 Many people don't know the Dancing With the Stars celeb appeared in the first Harry Potter film. Last year she posted a throwback photo of herself on the set. "Remember that one time when I was 11 and a Gryffindor?" she wrote.
Article continues below advertisement
12. Jack Black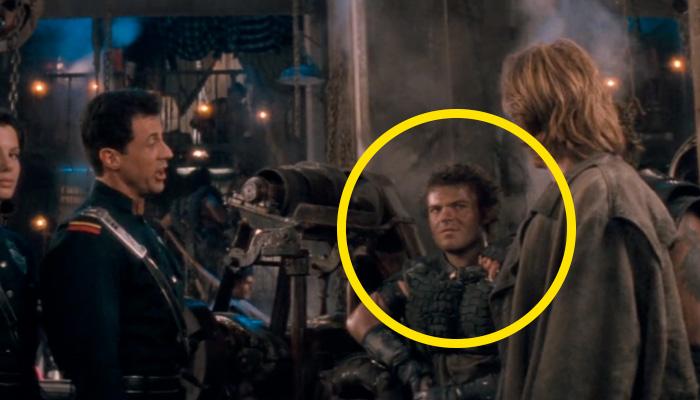 If you squint really hard you can catch a young Jack in 1993's Demolition Man. He had a nonspeaking role as "Wasteland Scrap." Although the part was mostly forgettable, at least he got to wear a snazzy costume.
Article continues below advertisement
13. Steve Carell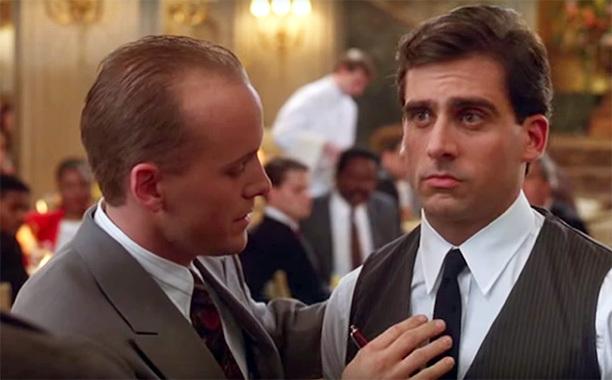 In his first acting role he played a waiter in the movie Curly Sue. He had zero lines and was petrified the entire time. "That was my first movie. I worked for three days. I had no lines," he told Collider. "What did it teach me about working with kids? Nothing because I was petrified to even be there, and I was just happy to be in a movie being shot in Chicago, and I saw the child actor from about 100 yards, and that's as close to the action as I got."
Being an extra isn't glamorous, but hey, it's a start.