12 Weird Facts About 'The Powerpuff Girls' That'll Make You Want to Rewatch it All
From weird facts to creepy storylines, here are all the reasons you should rewatch The Powerpuff Girls again.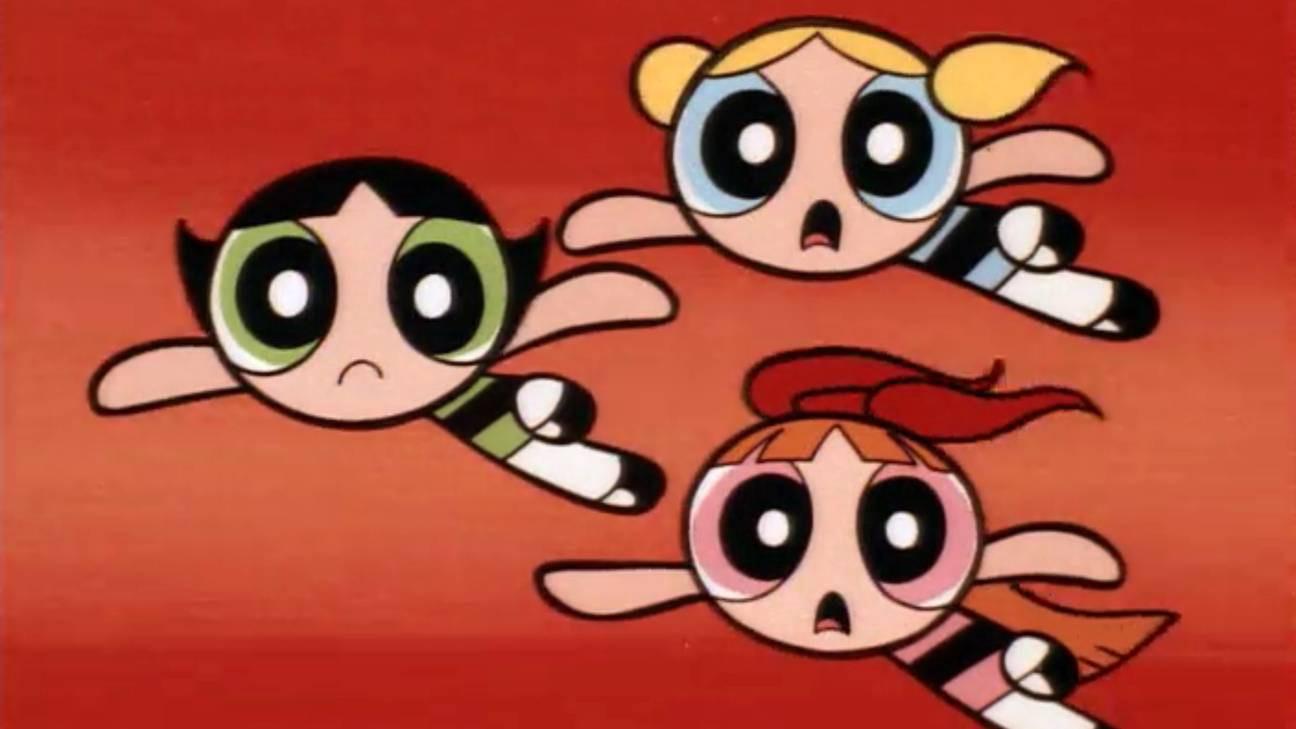 Ready to feel old? The Powerpuff Girls celebrates its 20th anniversary this month. When series creator Craig McCracken first created the show, he had no idea it would be a hit and assumed only "hipster college kids" would watch it. Instead, the show went on to be one of the biggest cartoons of the '90s, spurring a movie and numerous spin-offs, including a 2016 reboot (that I like to pretend doesn't exist).
Although the cartoon's a classic, and you probably still have a Blossom, Bubbles, and Buttercup T-shirt in your closet, there's still a lot about the show you don't know. From weird facts to storylines that were way creepier than you remember, here are all the reasons you should skip the crappy reboot and watch the original all over again.
Article continues below advertisement
1. They were originally called "Whoopass Stew."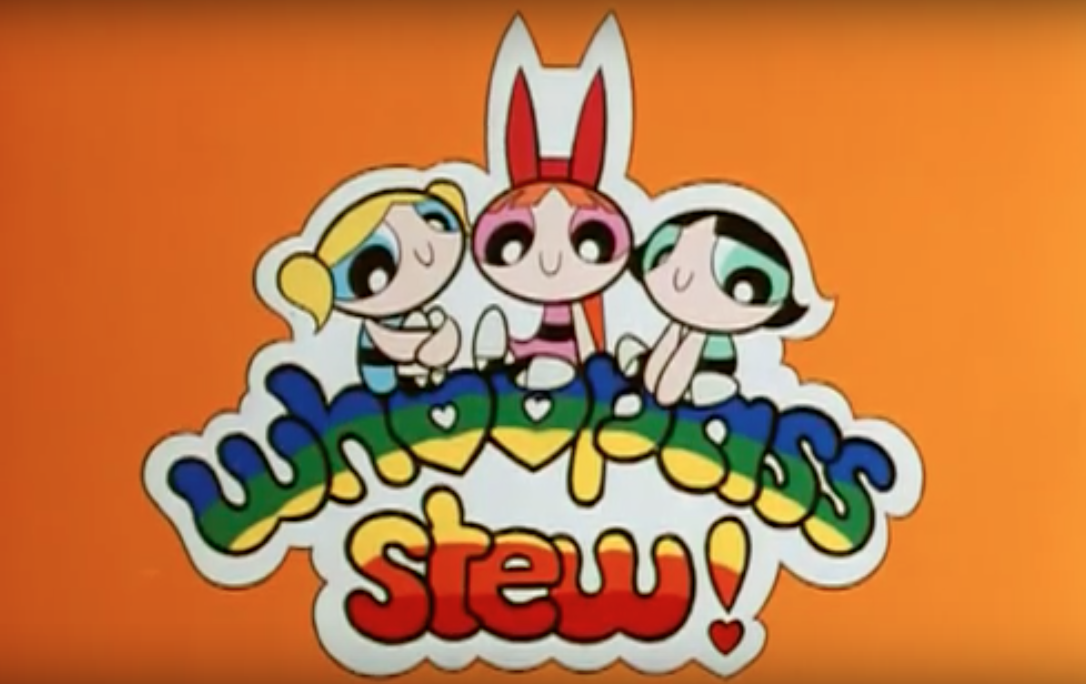 Before becoming The Powerpuff Girls, the show was originally called Whoopass Stew, and instead of their magical powers coming from the mysterious Chemical X, they came from opening "a can of whoopass." Needless to say, but Cartoon Network made the creators change the name since, you know, it wasn't exactly kid appropriate.
2. The show was never meant to be a kids' show.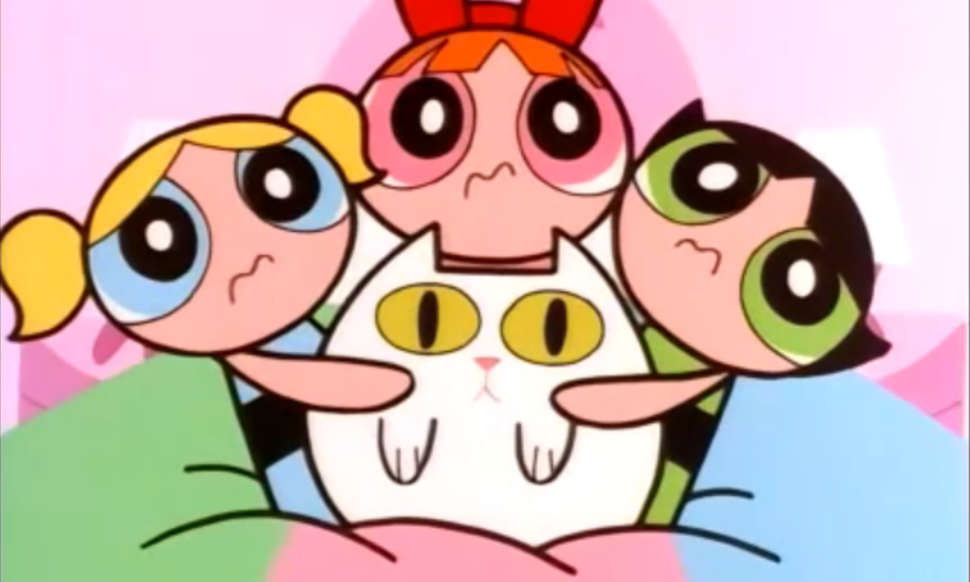 Although we all loved the show as kids, animators didn't originally envision it that way. "I don't write for 6-year-olds," Craig told The Washington Post in 2000. "I write for myself." In fact, when the show's pilot was played for kids in a focus group, the children hated it, with one 11-year-old demanding that Craig "should be fired." The kids found the show "gross" and were disturbed by the Powerpuff girls' lack of fingers. Fortunately, the network stuck by the show and produced it anyway hoping it would gain a cult following. The fact the show went on to be loved by folks of all ages was a shock for both the studio and the network.
Article continues below advertisement
3. Everything about Ms. Bellum was inappropriate.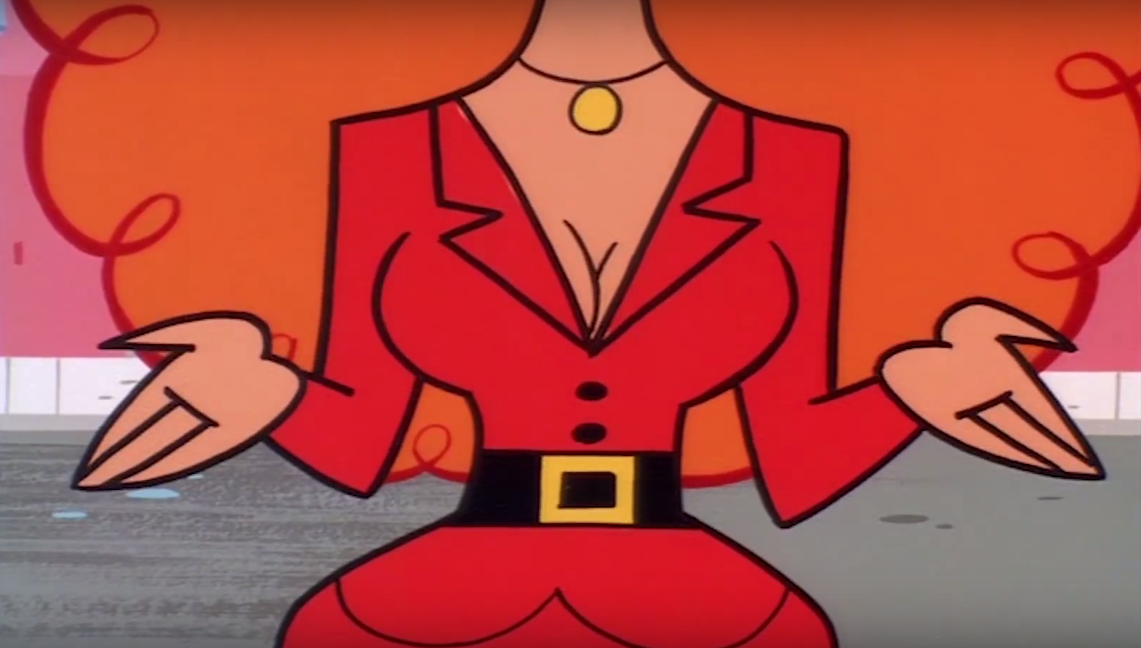 Even as kids, it was obvious that the mayor's assistant, Ms. Bellum, was supposed to be a bit of a sex object. After all, you never saw her face, and the animation took generous liberty with ogling at her breasts. "Whether this joked worked or not, the idea was that she's the typical, classic hot assistant that you would expect every politician or executive would have," Craig said in a behind-the-scenes documentary. "So you don't show her best feature; her best feature is her mind."
Cartoon Network originally told the animators they had to tone down the cleavage, but after storyboards were approved by the network, the animators left a few buttons off her blouse and sneakily passed it to production. And if the innuendos about Ms. Bellum weren't obvious enough, her home address is 69 Yodelinda Valley Lane. "Yodel in the Valley" is slang for, ahem, cunnilingus.
Article continues below advertisement
4. There were plenty of dirty easter eggs lurking in the background, like this one.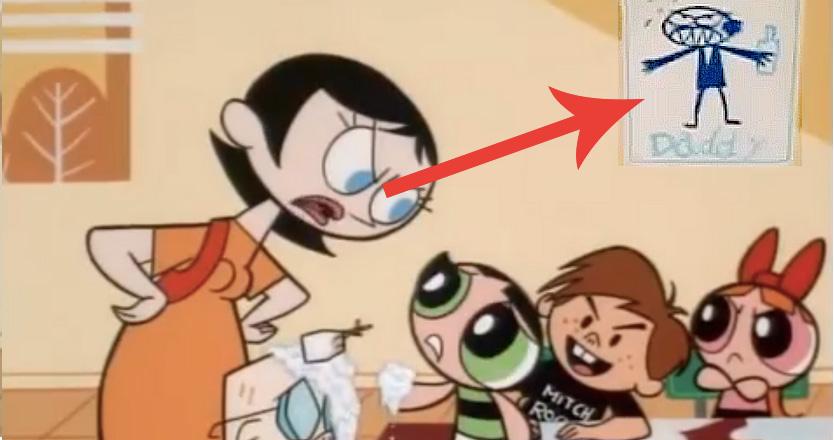 Like all the dirty jokes involving Ms. Bellum, there were are also plenty of others hiding inconspicuously in the background. In the episode "Paste Makes Waste," there's a quick shot of a child's drawing of "daddy," who's apparently an angry alcoholic.
Article continues below advertisement
5. And this one.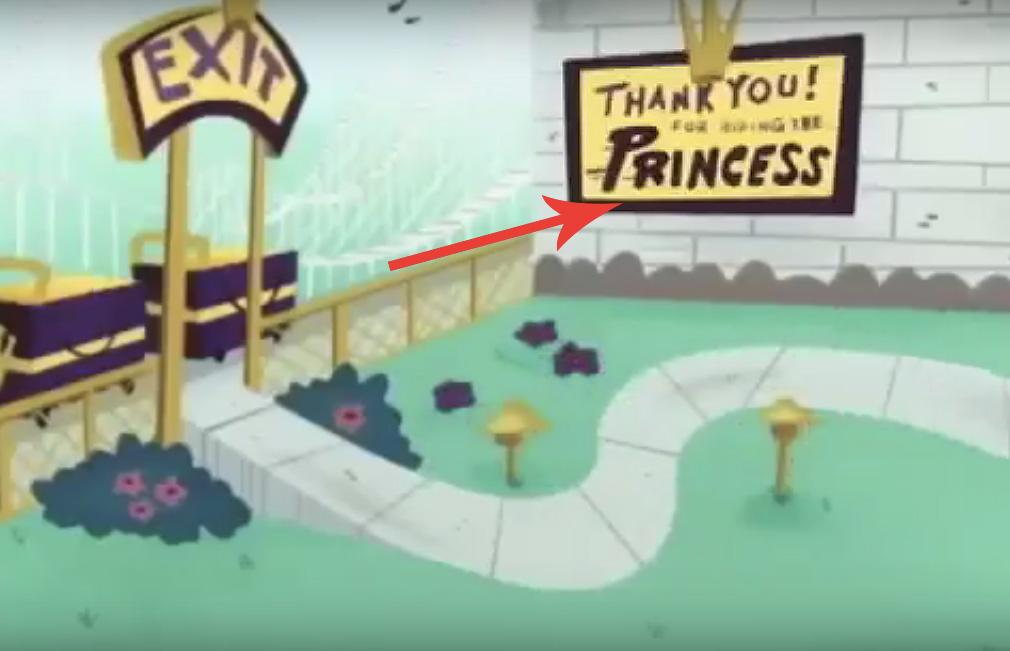 In the episode "Superfriends," Princess Morbucks rides a roller coaster named after her. The sign in the background says, "Thank you for riding the princess." Considering Princess is a literal child, the implication is a little creepy.
Article continues below advertisement
6. The Rowdyruff boys were technically the Powerpuff girls' brothers.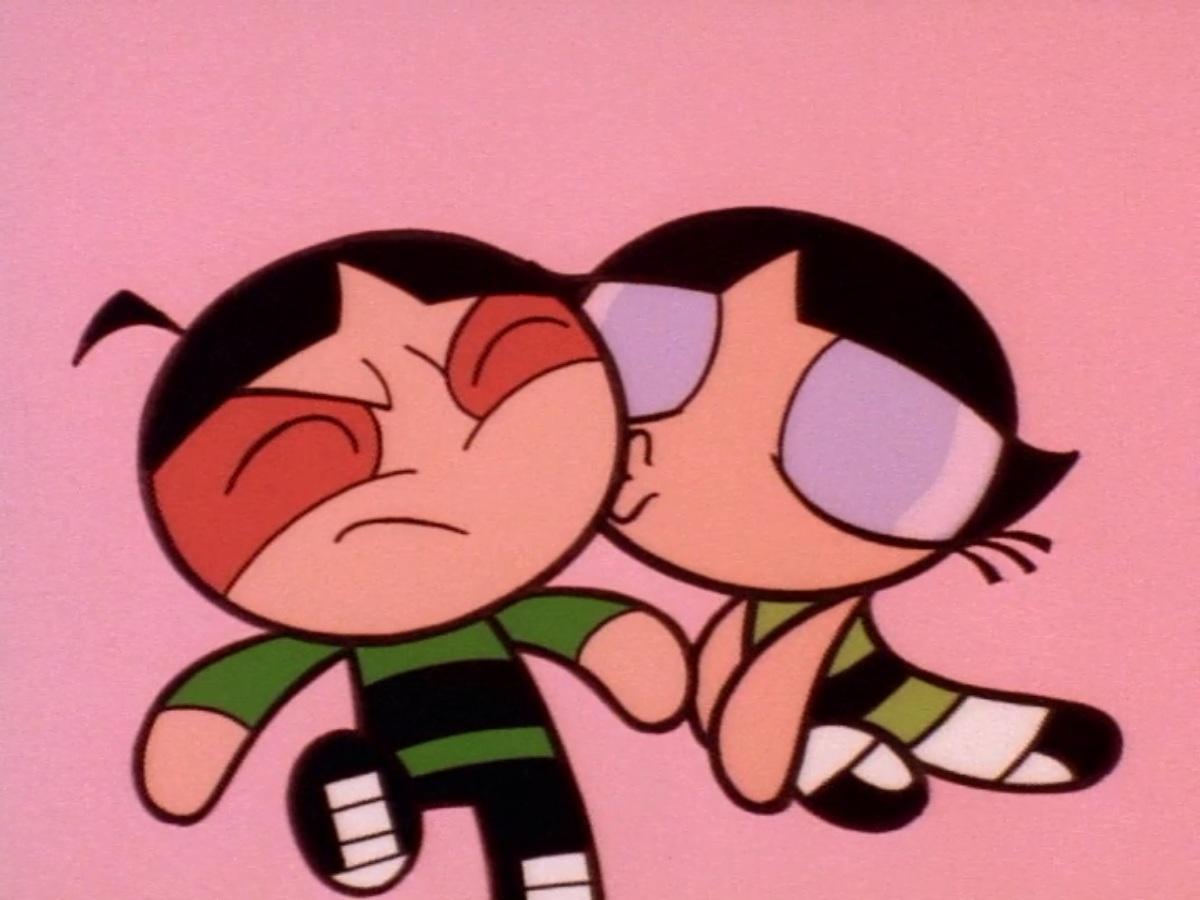 The Rowdyruff boys are basically the male version of the Powerpuff girls. They made their debut in season one as villains, and the girls defeated them by tapping into the boys' weakness: girl kisses. Of course, this plot point got creepier in later episodes when it was revealed that villainous monkey Mojo Jojo was responsible for creating both the Rowdyruff boys and the Powerpuff girls, making them technically siblings. Ew.
Article continues below advertisement
7. There was an episode that was banned from TV.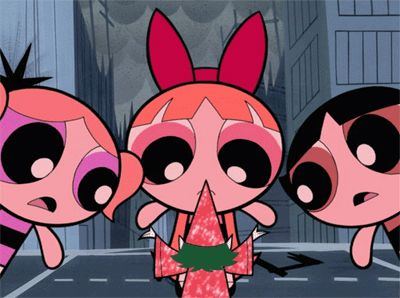 The final episode of the original series was mysteriously not aired in the U.S. The episode was about a magical gnome who turns Townsville into a peaceful utopia in exchange for the girls giving up their powers. Although the townspeople worship the gnome like a cult, his overwhelming power leaves the town robbed of free will. It's been rumored the network disapproved of the political and religious undertones in the show, but Craig denied it.
"They banned it because they claimed that the metal beams in the destroyed buildings looked too much like crosses and one of the hippies looked like Jesus," he wrote on his Tumblr. "That was never our intention at all, we were really surprised that they banned it."
Although the creator maintains the episode was banned for innocuous reasons, that still hasn't stopped fans from finding it to be one of the creepiest episodes.
Article continues below advertisement
8. There was intentional innuendo.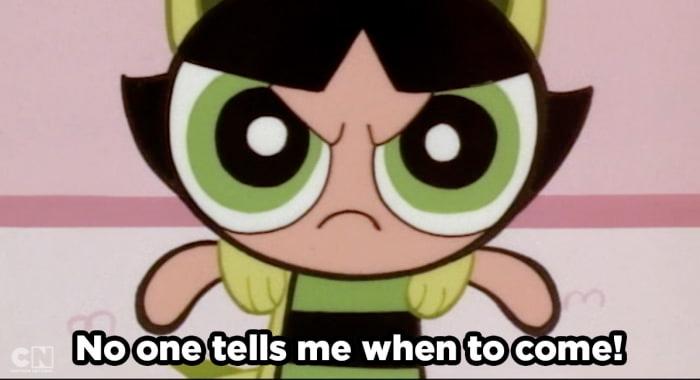 There are countless videos and listicles about the show's numerous dirty insinuations, from Fuzzy Lumpkins having sex with a mountain of mud to an extremely phallic-looking pencil. I honestly don't have the time to list them here, but TV Tropes has a long list of naughty jokes to waste your time browsing through.
Article continues below advertisement
9. Mojo Jojo was voiced by the same guy who did Ghostface in "Scream."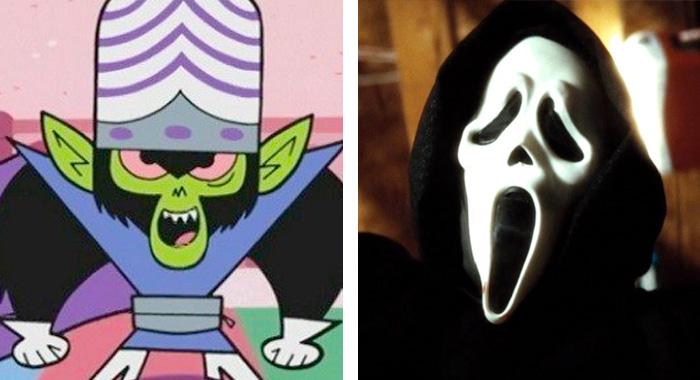 They were both played by Roger Jackson. Interesting, huh? "When I go to conventions, people are fascinated by Ghostface, but they love Mojo Jojo," he told The AV Club. "That's an entirely different relationship I'm very appreciative of."
Article continues below advertisement
10. Buttercup's original name was....really?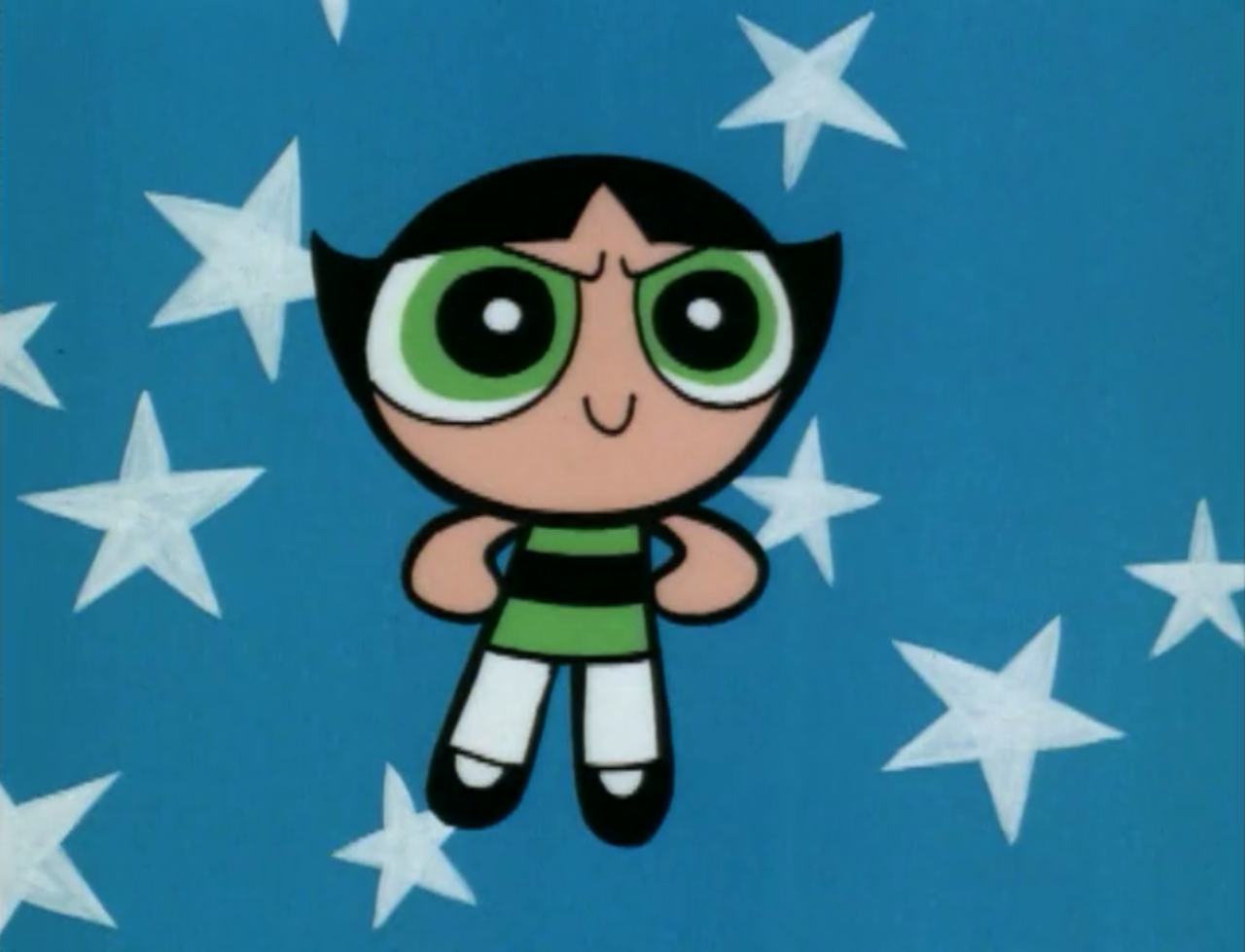 Judging by all the Buttercup pics in this listicle, it's clear that she's my favorite. That's why it was a little surprising to discover that Buttercup wasn't her original name. In the original short, her name was Bud, a name so awful I'm not sure why anyone thought that was okay. Fortunately, the animators brainstormed and came up with a name that had a better flow. But still, Bud? Really?
Article continues below advertisement
11. For a kids' show, there was a whole lot of death.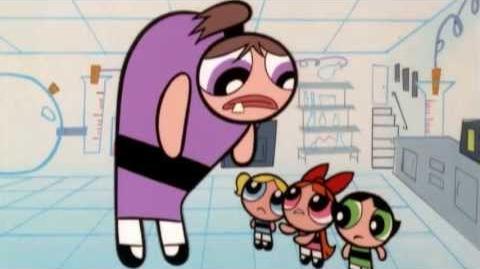 A major rule in cartoons is that characters never die, and if they do, they never die permanently. The Powerpuff Girls had a handful of permanent deaths, from the fourth Powerpuff girl, Bunny, to Professor Utonium's college roommate, Dick Hardly. And the way they died weren't pleasant easier. Dick was blown up in a factory and poor Bunny, in one of the saddest episodes, killed herself to save the other Powerpuffs. Dark.
Article continues below advertisement
12. Him really was supposed to be Satan.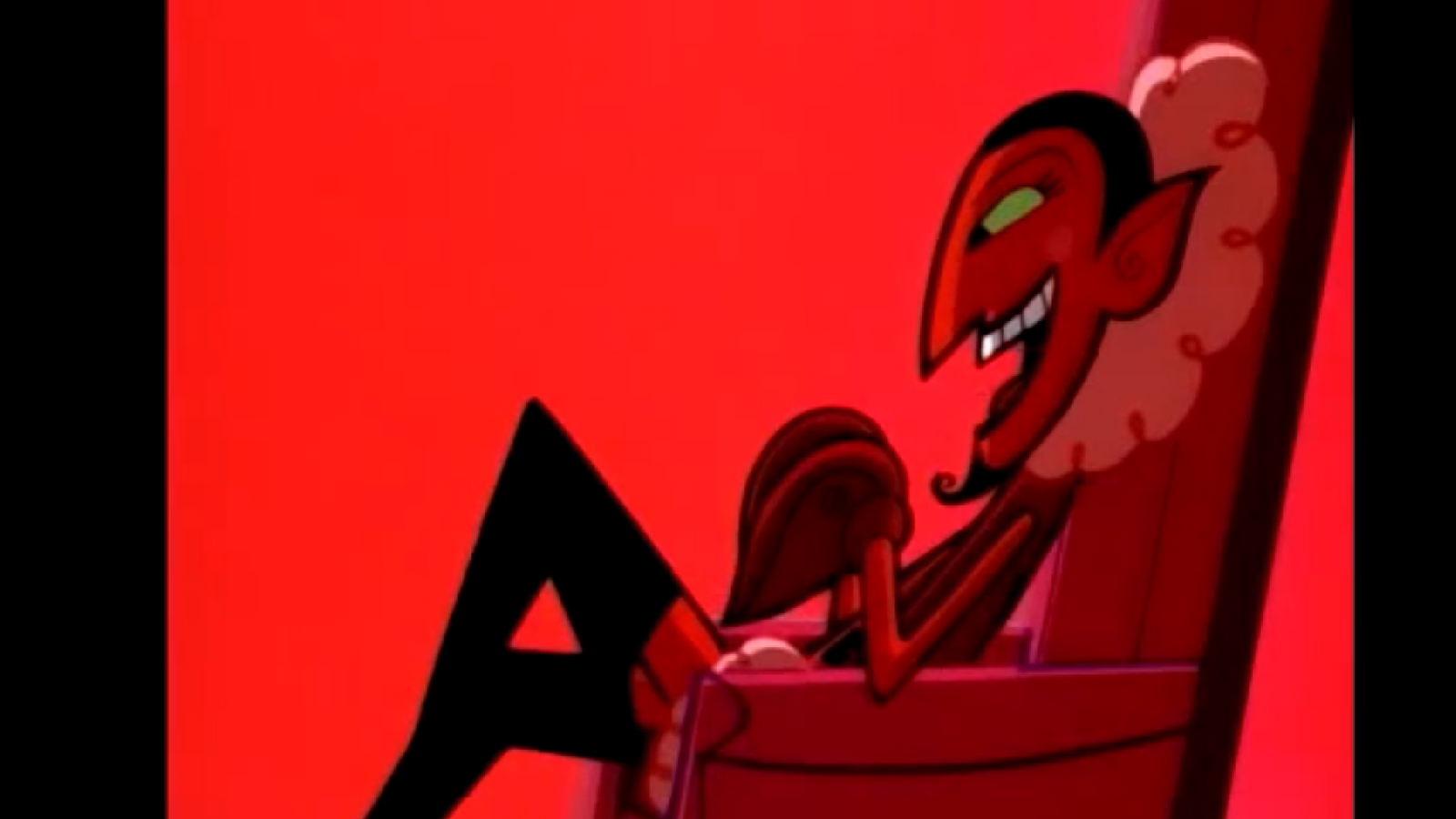 Although it was heavily implied, the frightening demon was only referred to as "Him." However, Craig later admitted that he only did this because the network wouldn't let him say "devil."
"He's actually supposed to be the Devil but we're not allowed to have any religious references in our shows, so we had to make him a little more vague and refer to him as 'Him,' the ultimate evil," Craig said back in 2002.
Knowing this will make those rewatches even better.