At The End of the Day, Jughead Jones is Pretty Much Just Gossip Girl
From secret love children to the pretentious narrator, the similarities between Gossip Girl and Riverdale are glaring.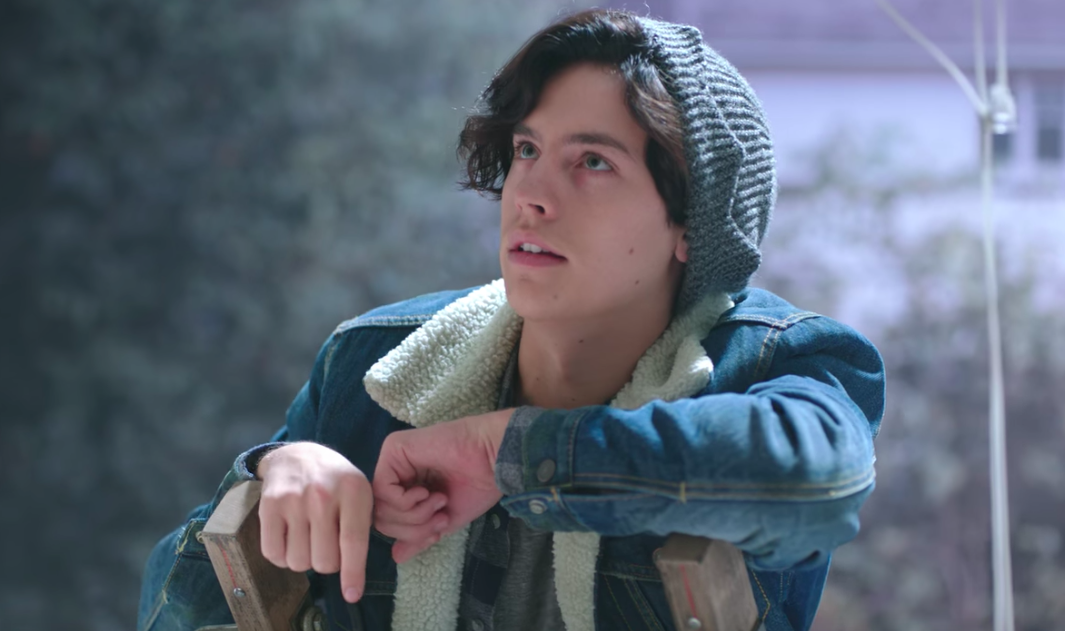 Sometimes I feel like Riverdale has more in common with Gossip Girl than it does with Archie Comics. Of course, everything in the CW wheelhouse has huge overlaps in archetypes and storylines. You could easily argue Riverdale has stronger ties to Veronica Mars and that both are just really doing a Twin Peaks thing. And I mean, wasn't Gossip Girl pretty much just the East Coast version of The O.C.?
Nevertheless, Riverdale seems to be Gossip Girl's heir apparent because of the cultural space it now occupies in youth culture (with the occasional lapse into a 20-something's guilty pleasure). The teen mystery-drama is creating the same livid fan conversations that the Gossip Girl fandom had years ago. So gather 'round, kiddies, because here are some parallels between both teen dramas.
Article continues below advertisement
Each series starts with a love triangle between a dark-haired girl, a blonde, and a dumb jock with abs you can grate cheese on.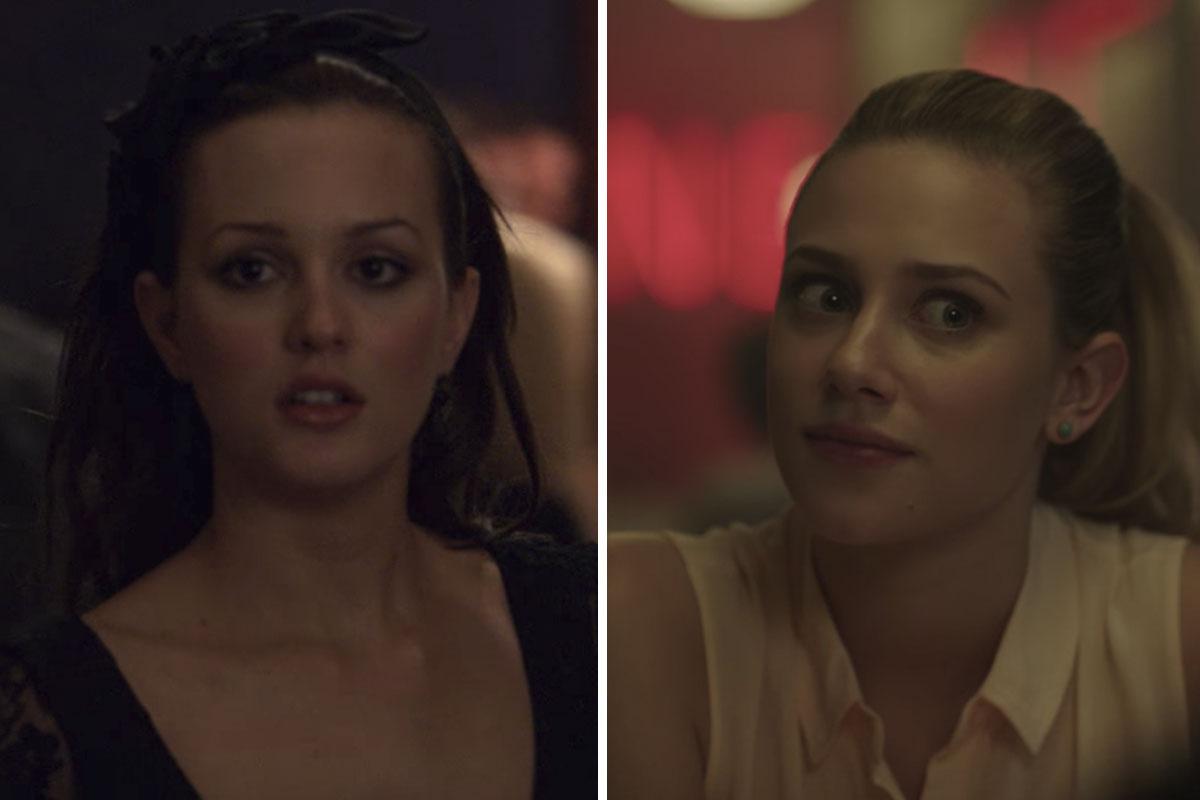 What you're looking at is Blair Waldorf and Betty Cooper, each horrified as a romantic rivals enter the picture. Their challengers? Reformed bad girl newcomers Serena Van der Woodsen and Veronica Lodge. Beautiful idiots Archiekins and (Nate) Archibald are magnetized by these glorious rich girls and their wily ways, causing their "good" girls undue emotional pain.
The Gossip Girl book series leaned hard on their love triangle. The trope name? Betty and Veronica.
However, the triangles dissipate quickly and much more shippable couples emerge.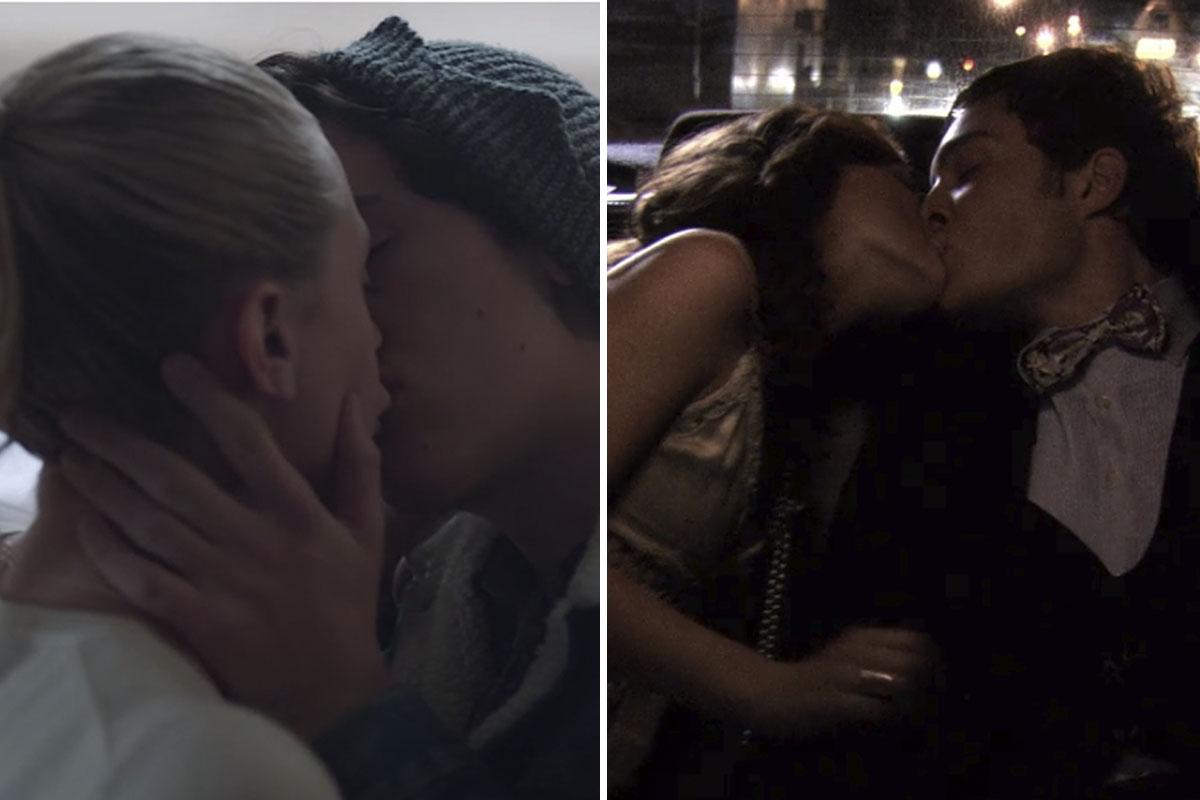 Bughead's episode six kiss is quaint compared to Chair boinking in the back of Chuck's limo in episode seven. In one gesture, the OTP of each franchise emerged.
Despite the retroactively toxic nature of Chuck and Blair's relationship, they were destined to be the overarching love story once the chemistry started flowing. And while Gossip Girl certainly loved to play sexual musical chairs more than Riverdale, Bughead is just as destined to be endgame.
Article continues below advertisement
Both have parents with a romantic history that interferes with the core couple.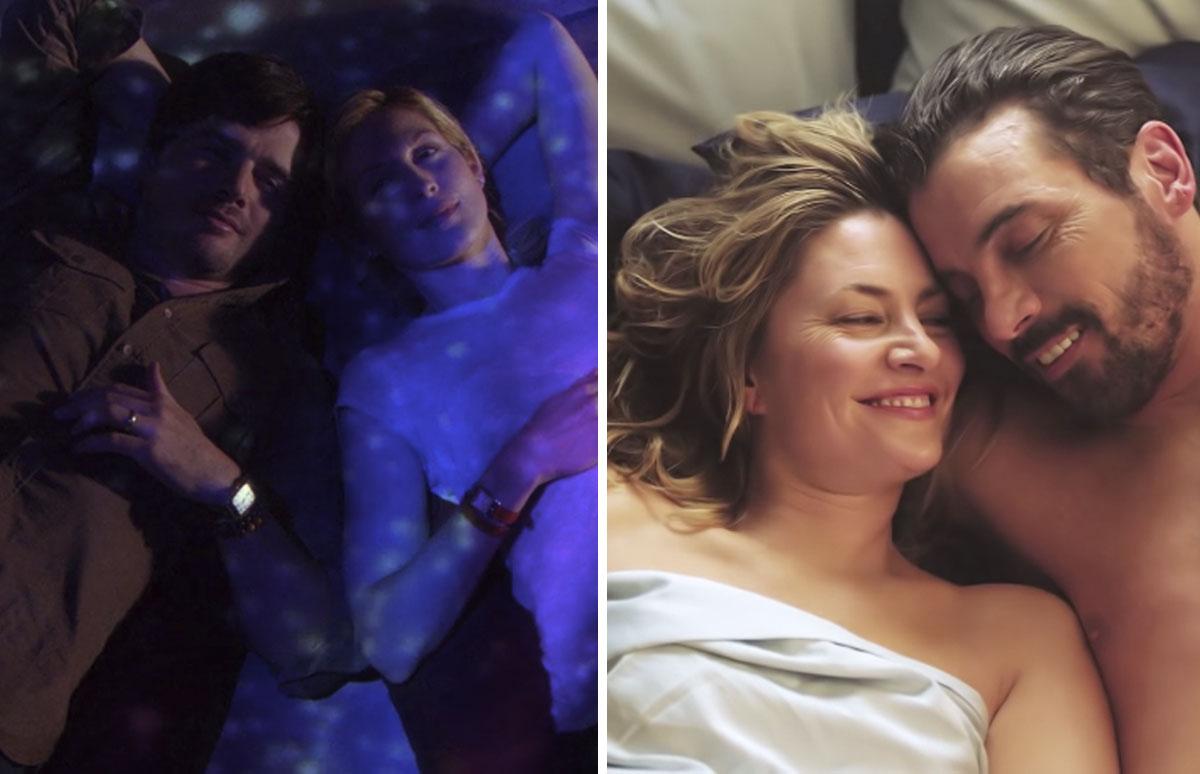 For Gossip Girl, this was Lily Van der Woodsen and Rufus Humphrey, two people who could not be chill about their secret past in season one, straight up got married in season three, and ultimately separated in season...I don't know. I was probably half paying attention at that point, I just remember at one point Rufus was boinking Ivy-Charlie on the couch.
Painstakingly similar is the love story between Alice Cooper and FP Jones, kept under the surface until the drama of season two slowly bubbles their past into canon. Falice is real and true as of the current season, and while the fanbase is huge, some kids get weepy that it might mess with the sanctity of Bughead. Because one thing Falice and whatever the Rufus/Lily ship name is have in common is a creepy mirroring of their own children's blossoming relationship. Well, that and...
Article continues below advertisement
...A creepy secret love child that makes us feel all weird.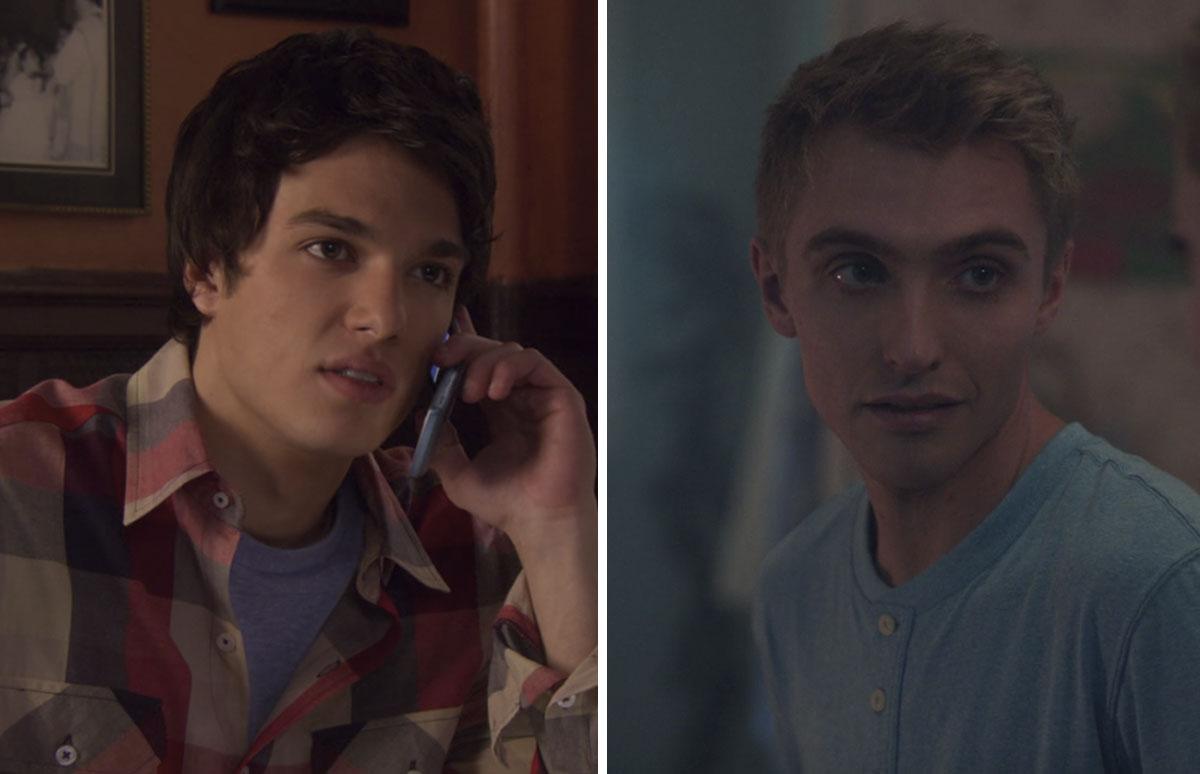 I'm not going to delve into spoilers about stalker-y "Chic Cooper" or talk extensively about Scott, a weirdo who casually carries his birth certificate around with him. Instead, I'm going to point out the implausibility that Lily and Alice kept their love children secret for over 20 years.
Anyway... go to the comment section on any Riverdale post and you have teens tinged with tearful hysteria, screaming, "It's FINE because they're NOT related, Jughead and Betty aren't brother and sister." Yeah, I mean, I guess. In any case, on Gossip Girl, Scott was enough to break Serena and Dan up for a few seasons. On incest-friendly Riverdale, Betty and Jug sharing a sibling is the least of anyone's problems.
Article continues below advertisement
Both feature burlesque performances by literal children.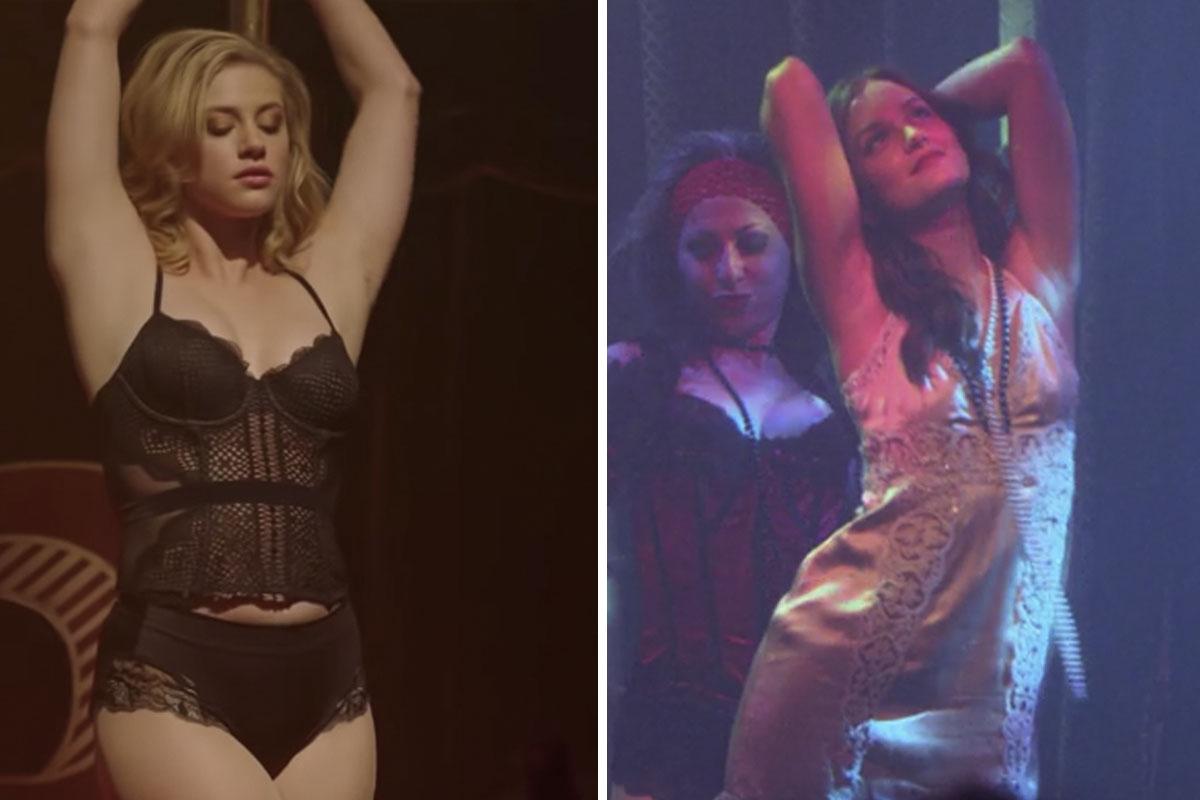 In the breakout cringe moment of 2018, high school sophomore Betty Cooper stripped down to her lingerie and pole-danced to, of all things, a cover of "Mad World."
Looking back, it's weird that we cheered on when Blair performed at Victrola, despite being 16 years old herself. What can we say — Queen B did it better.
...She also didn't do it in front of her an entire biker gang, her boyfriend's dad, and her mother. So she had that going for her.
Article continues below advertisement
Both had a cliffhanger where naive fangirls thought their crush was dead.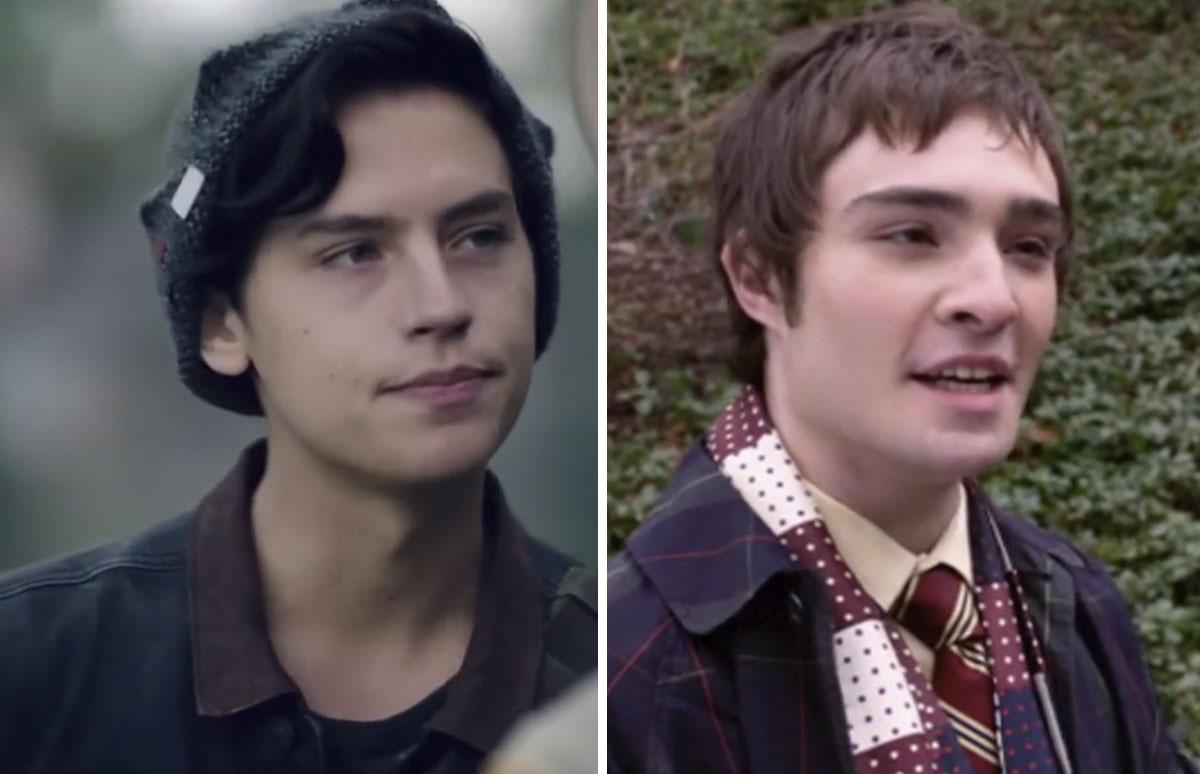 Chuck Bass. Jughead Jones. Two people who couldn't be more different in class, style, and ethics. Yet there's one interesting thing that binds them.
In the penultimate episode of the second season, Jughead is beaten, bloodied, and left for dead. Of course, everyone who had a panic attack that CW would be dumb enough to kill off series narrator and angst-ridden heartthrob Cole Sprouse was under the age of 16.
Ladies flew into a similar panic when Chuck Bass was shot in a French alleyway at the end of season three. How beautiful it must be to be that naive.
Article continues below advertisement
Both have a gross teacher-seducing-student storyline.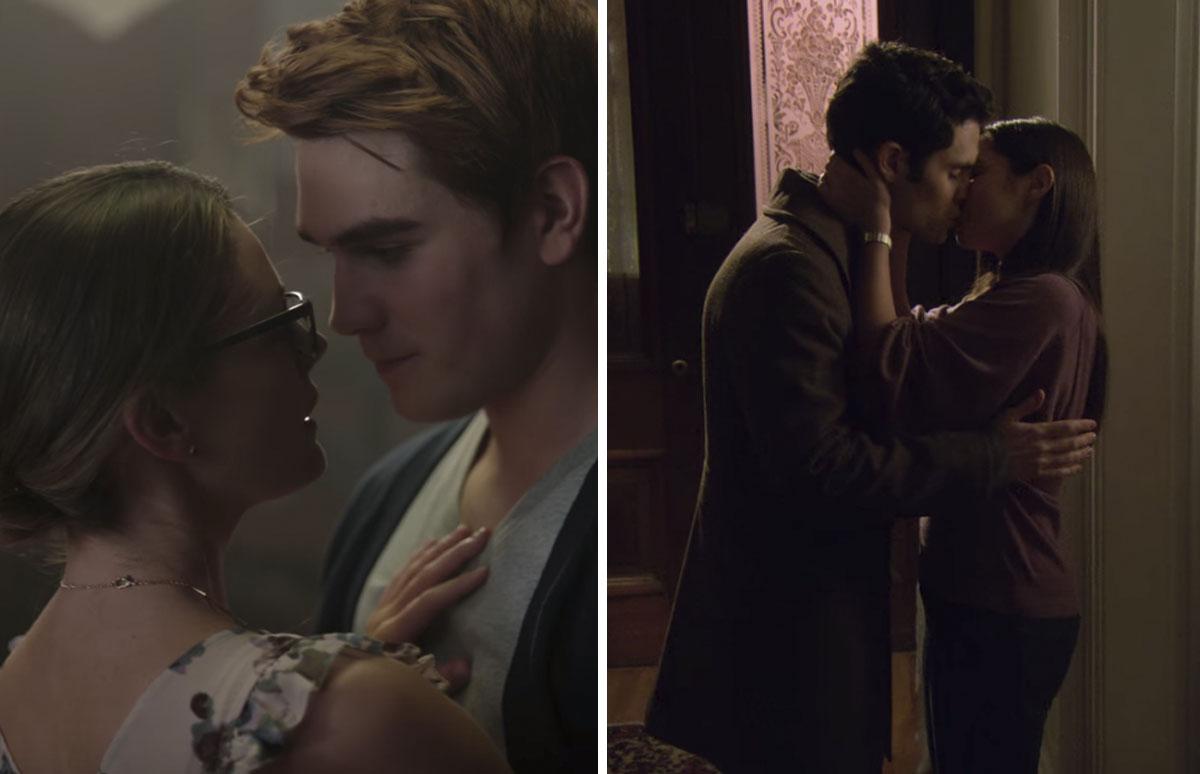 Granted, Miss Carr wasn't eyeing Dan Humphrey with heart-shaped glasses and trying to give him a ride (ahem) to school. And to her credit, Dan was technically 18 when they started their two-episode fling. Still, the storyline perturbed fans, and Riverdale didn't get a lot of love with Miss Grundy, either.
Truth be told, the Archie and Miss Grundy liaison also has shades of another illicit Gossip Girl affair. Which reminds me...
Article continues below advertisement
Both have a half-baked parent flashback episode.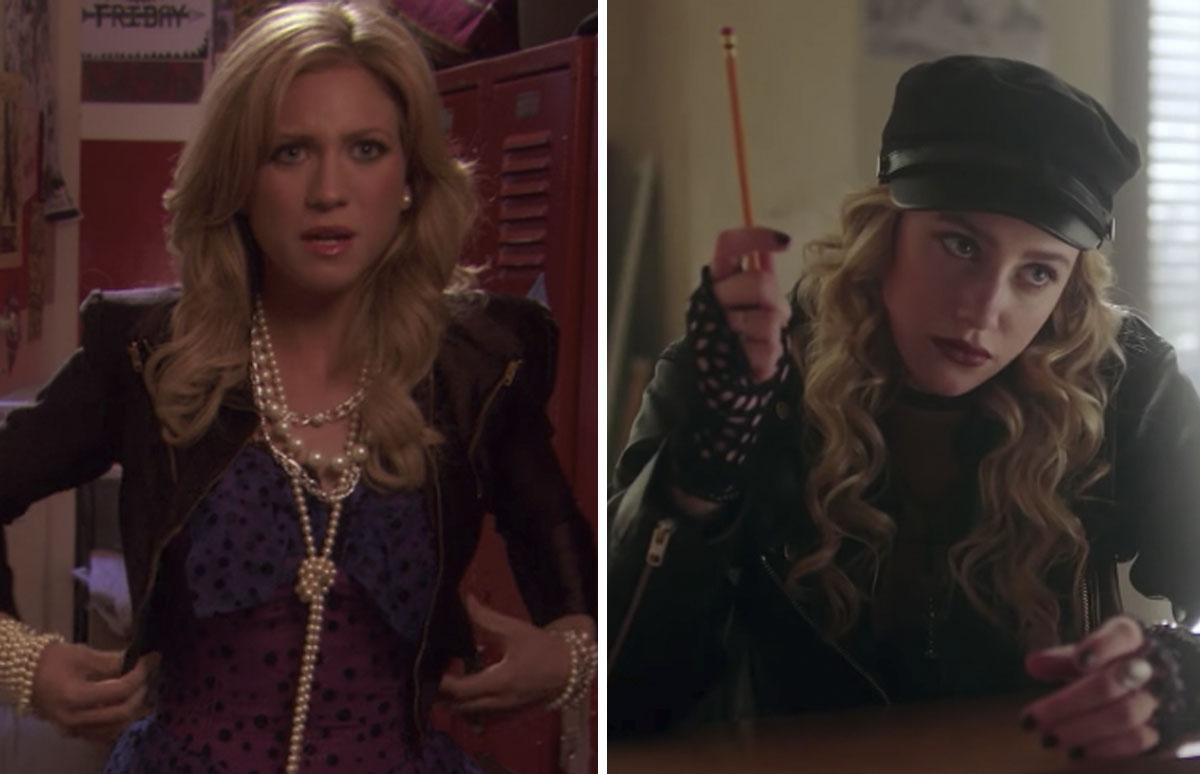 HOT TAKE: the recent Riverdale flashback episode, which features the parents playing Gryphons & Gargoyles, has kind of an identity crisis. It's so hung up on being a Breakfast Club homage (down to recycling Anthony Michael Hall), it's even soundtracked with '80s classics despite the episode taking place in the early '90s.
Likewise, Gossip Girl's "Valley Girls" episode, which targets young Lily Van Der Woodsen , is very mixed up on rewatch. The episode was clearly meant to be the backdoor pilot for a spin-off, but sticking it in the middle of the prom episode didn't do either storyline any favors.
Article continues below advertisement
Both have Mädchen Amick.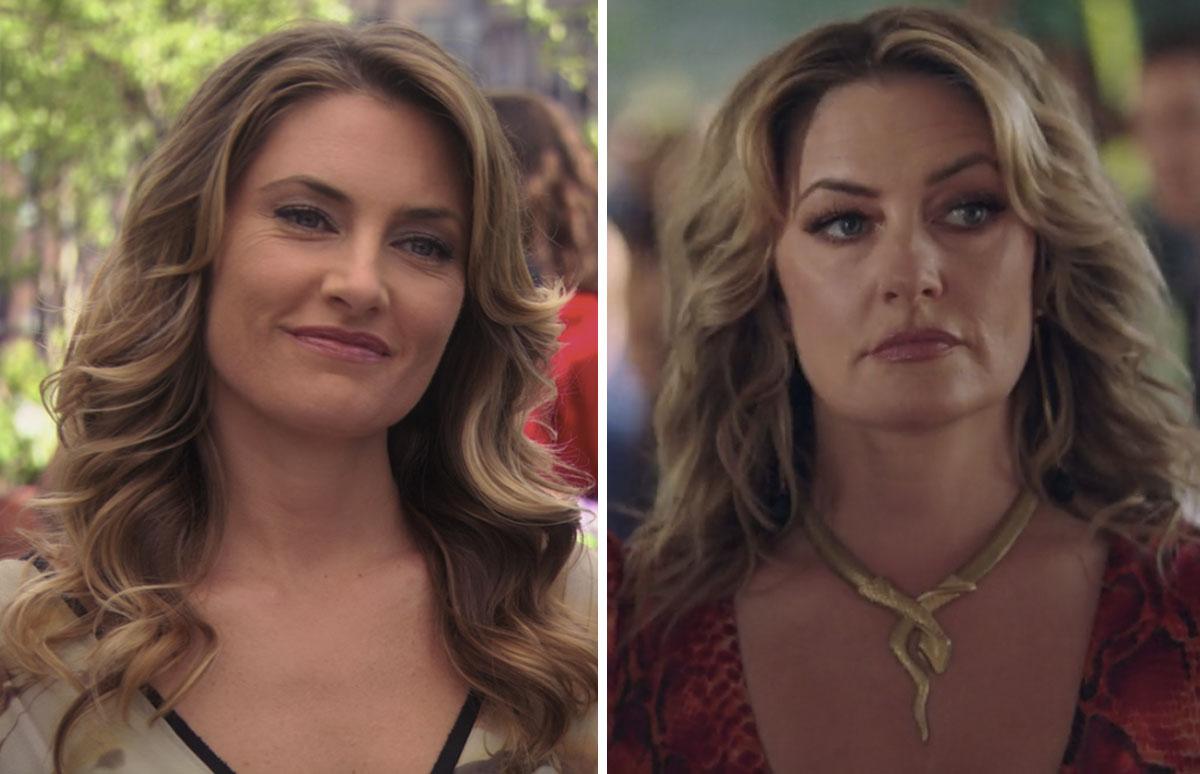 You're not seeing double! Or...actually, you literally are. Whatever.
As a CW veteran — she even played Rory Gilmore's stepmother way back when — Mädchen Amick first raised hell as cougar-y Duchess Beaton. ICYMI, she was essentially Nate's pimp and got caught locking lips with Blair's boyfriend...AKA her stepson Lord Beaton. That qualified as a scandal back in the day. It was a simpler time.
Article continues below advertisement
And yeah, Jughead Jones is the true identity of Gossip Girl.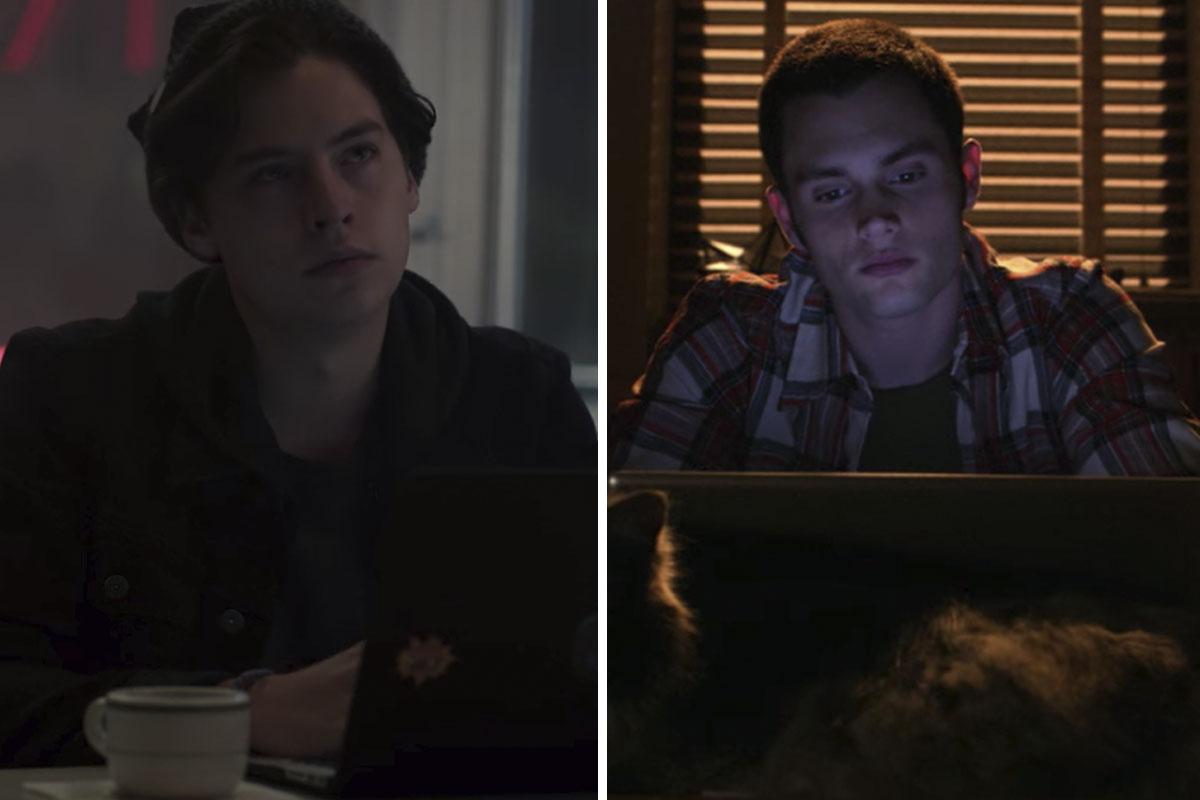 Jughead Jones is basically just Gossip Girl, narrating each episode with his obnoxious teen prose and convoluted literary references. This parallel is especially clear when you consider Gossip Girl's secret identity: another dark-haired outsider who is inexplicably a writer despite penning nothing but thinly-veiled fan fiction about his own life.
...it's effing Dan, ok? Dan is Gossip Girl. If you didn't know that by now, I can't help you. It's been like five years.
Article continues below advertisement
And finally, both underuse their sassy grannies.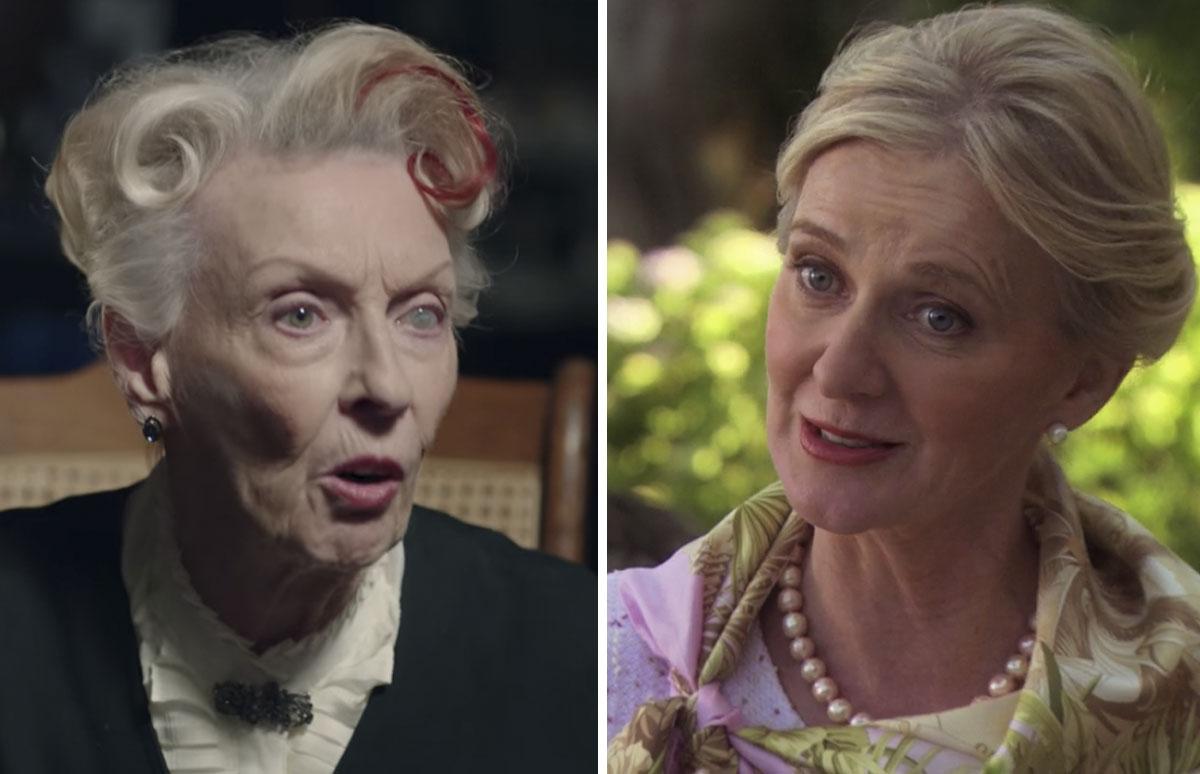 Man, I'd watch the hell out of a Golden Girls type sitcom featuring Grandma Cece and Nana Rose. But maybe I'm just getting old.