Gossip Girl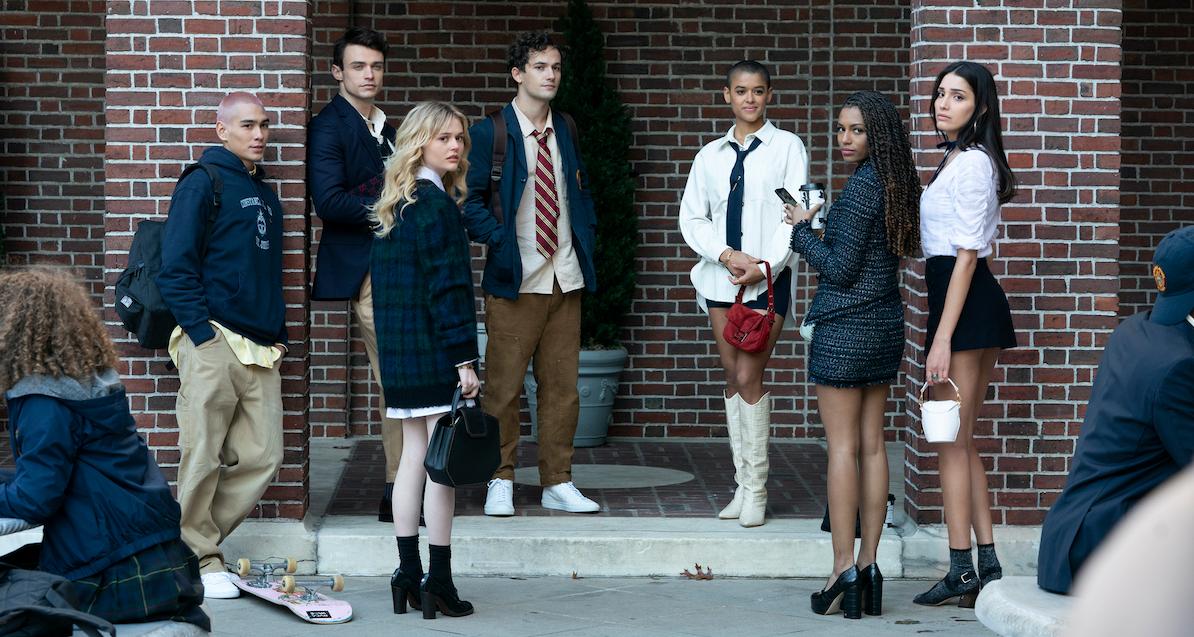 The teen drama series Gossip Girl first premiered in 2007 and was based on a novel series by the same name. Narrated by Kristen Bell, the show follows the lives of privileged upper-class teens in NYC — and the omniscient blogger "Gossip Girl," who seems to know everyone's secrets.
There is the "it girl" Serena van der Woodsen, her frenemy Blair Waldorf, and aspiring writer Dan Humphrey, who lives in Brooklyn, along with Chuck Bass, Serena's one-time boyfriend Nate Archibald, and Dan's little sister Jenny Humphrey.
After six seasons, the identity of Gossip Girl was finally revealed (and spoiler alert) it was Dan himself.
In 2021, Gossip Girl was rebooted by HBO Max and starred a cast of new characters in the same setting nearly a decade after the original took place — now with the addition of social media. Kristen Bell also returned as narrator.
Network: CW / HBO Max
First Episode Date: September 19, 2007 / July 8, 2021
Gossip Girl cast:
Blake Lively (Serena van der Woodsen)
Leighton Meester (Blair Waldorf)
Penn Badgley (Dan Humphrey)
Chace Crawford (Nate Archibald)
Taylor Momsen (Jenny Humphrey)
Ed Westwick (Chuck Bass)
Kelly Rutherford (Lily van der Woodsen)
Matthew Settle (Rufus Humphrey)
Jessica Szohr (Vanessa Abrams)
Kaylee DeFer (Ivy Dickens)
Gossip Girl sequel cast:
Jordan Alexander (Julien Calloway)
Whitney Peak (Zoya Jane Lott)
Tavi Gevinson (Kate Keller)
Eli Brown (Otto "Obie" Bergmann IV)
Thomas Doherty (Max Wolfe)
Emily Alyn (Audrey Hope)
Evan Mock (Akeno "Aki" Menzies)
Jonathan Fernandez (Nicholas "Nick" Lott)
Adam Chanler-Berat (Jordan Glassberg)
Zión Moreno (Luna La)
Savannah Lee Smith (Monet De Haan)
Jason Gotay (Rafa Caparros)
Todd Almond (Gideon Wolfe)
Laura Benanti (Kiki Hope)
Where to Watch: HBO Max
Latest Gossip Girl News and Updates