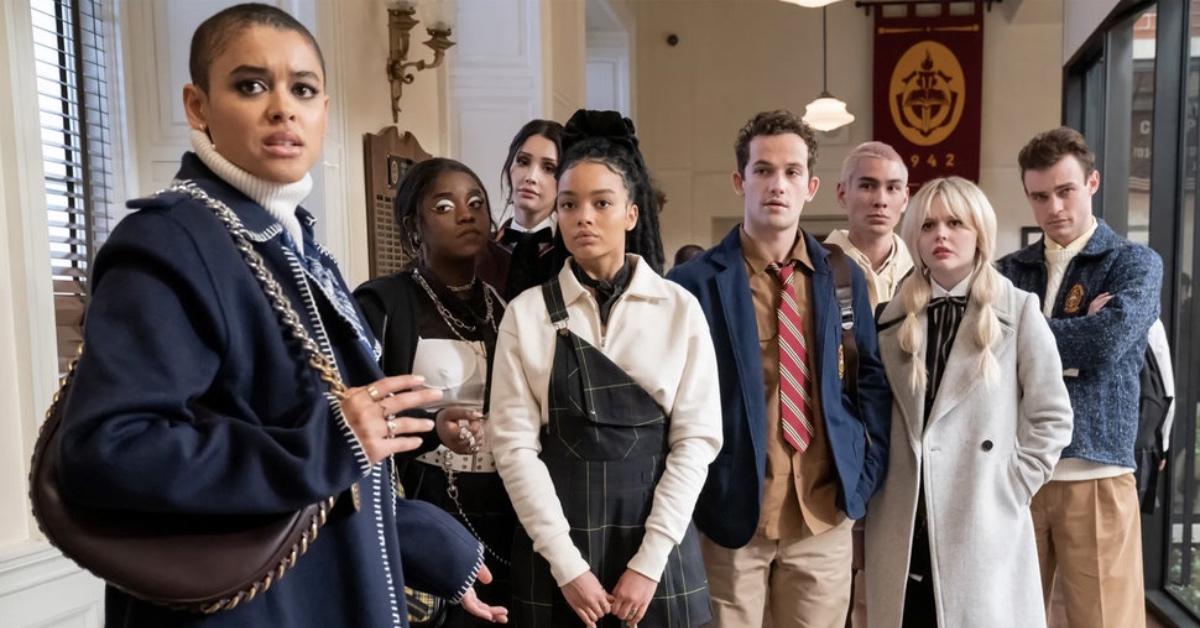 XOXO: Your Official Recap of Season 1 of the 'Gossip Girl' Reboot
Welcome back, Upper East Siders.
The time has come to reflect upon the first season of the HBO Max's Gossip Girl reboot and prepare for the show's Season 2. Season 1 ended on Dec. 2, 2021, giving fans a full year to get to know the new students at Constance Billard-St. Jude's School.
Article continues below advertisement
Although fans of the original may be hesitant to dive into a new version of the show, who knows which characters could make cameos during Season 2? Keep reading for everything you need to know about Season 1 of the Gossip Girl reboot in one handy recap.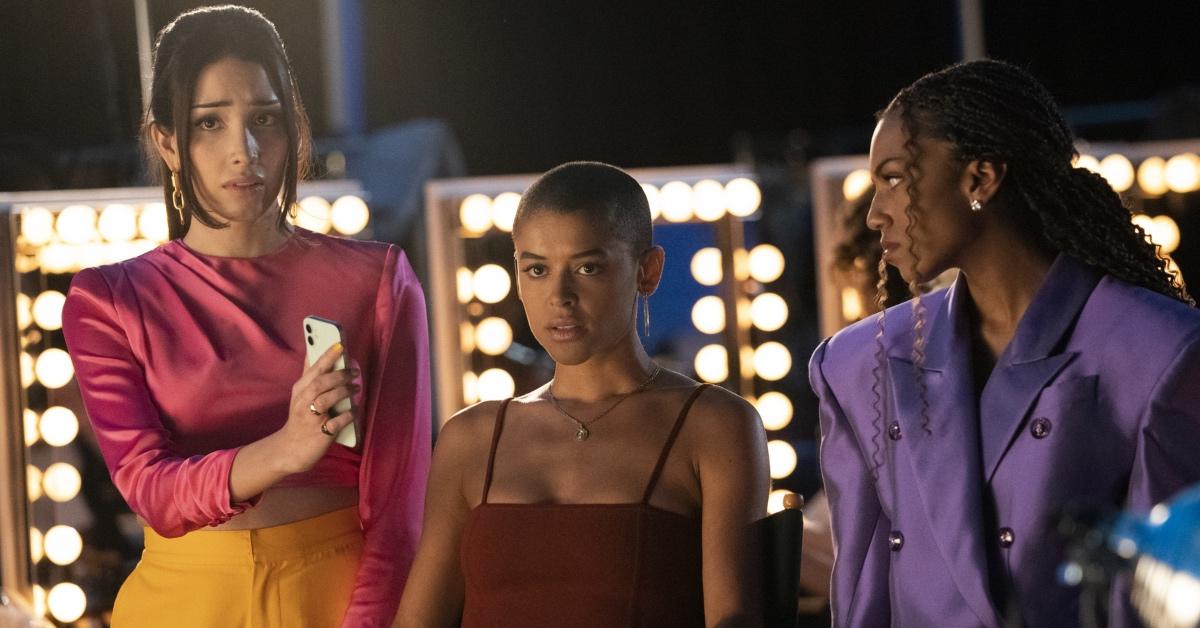 Article continues below advertisement
Here's your 'Gossip Girl' reboot Season 1 recap.
The Gossip Girl reboot follows the lives of eight main characters. Influencer Julien Calloway (Jordan Alexander), "guilty rich" Obie Bergmann (Eli Brown), flirtatious Max Wolfe (Thomas Doherty), sporty Aki Menzies (Evan Mock), stylist Luna La (Zión Moreno), apathetic Audrey Hope (Emily Alyn Lind), ambitious Monet de Haan (Savannah Lee Smith), and outsider Zoya Lott (Whitney Peak), who also happens to be Jordan's half-sister.
Julien and Zoya's families have been in a feud over their shared mother. What their parents don't know is that Julien and Zoya have been secretly in communication and schemed to attend Constance Billard together.
Article continues below advertisement
The teachers of Constance Billard, fatigued from online teaching during the COVID-19 pandemic, are determined to secure leverage over their rebellious and privileged students, so they revive the infamous gossip blog Gossip Girl as an Instagram account rather than a blog.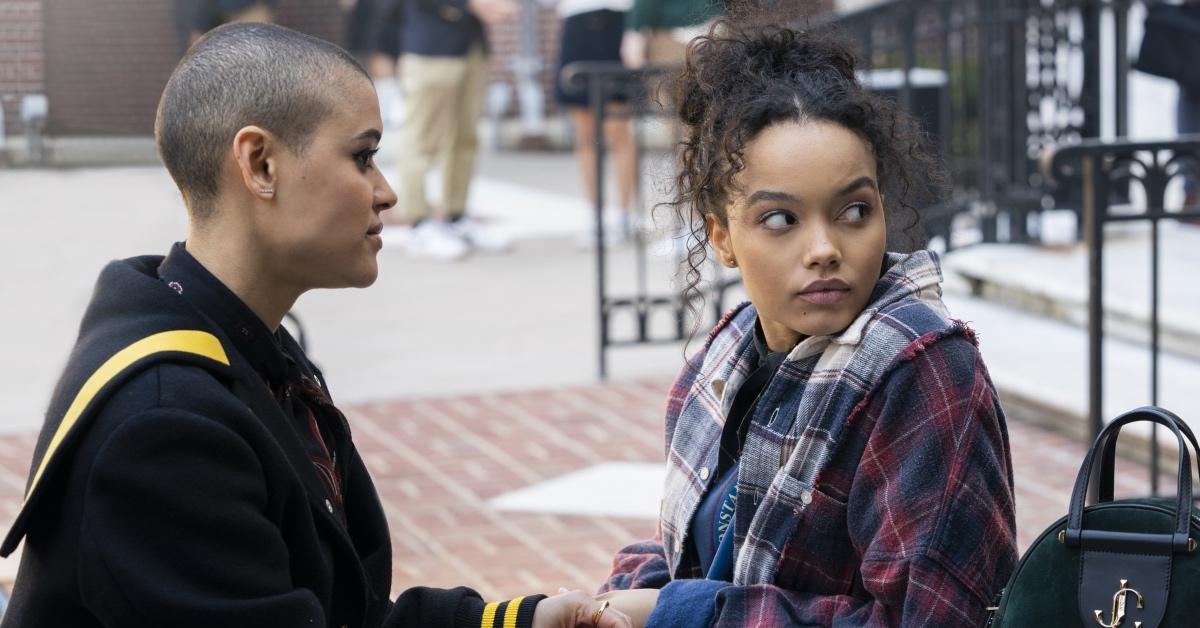 Article continues below advertisement
English teacher Kate Keller (Tavi Gevinson) arranges for Gossip Girl to spark a "Blair and Serena" type blood feud between Zoya and Julien, hinting that Zoya is helping Julien's boyfriend, Obie, cheat on her. Julien and Obie break up, and he begins to pursue Zoya for real. Meanwhile, Max is determined to hook up with a teacher named Rafa, and Aki and Audrey realize they're dissatisfied with their relationship — and both attracted to Max.
Zoya and Julien have a few ups and downs, in which Julien threatens Zoya's scholarship at Constance Billard and even her rent in Brooklyn before they finally reconcile. Meanwhile, Audrey's mother, a lifestyle influencer named Kiki (Laura Benanti), is in the throes of depression, sending Audrey spiraling. Audrey also accidentally outs Aki after he confides that he is bisexual. She and Aki eventually sleep with Max, who spurns Rafa after discovering the teacher has affairs with one student yearly.
Article continues below advertisement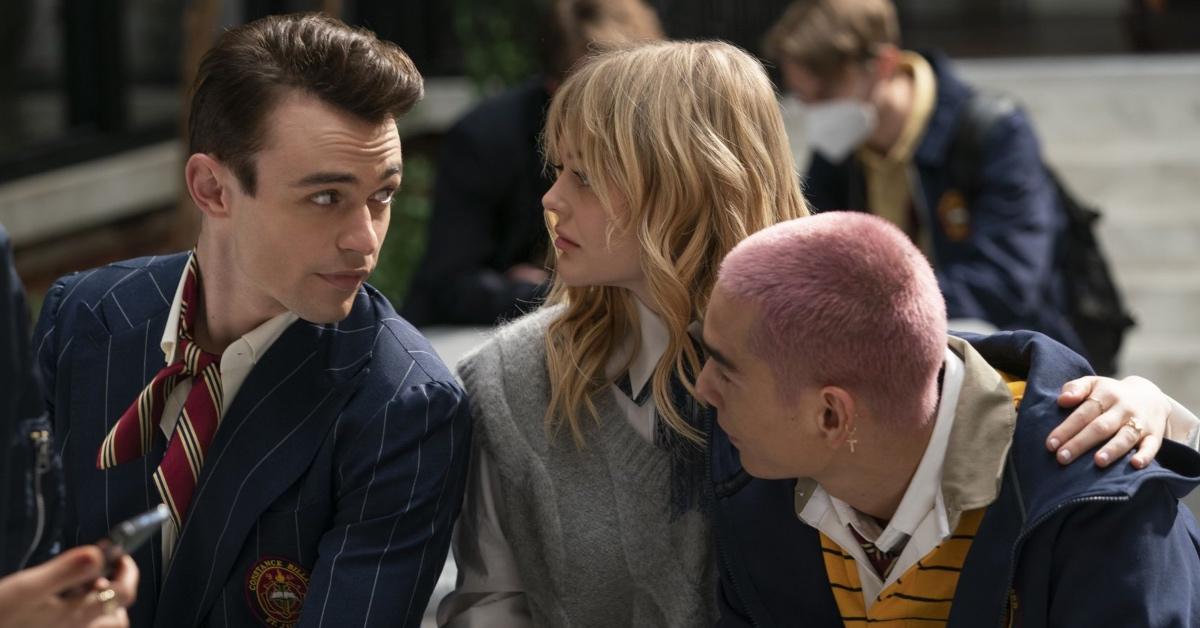 Max's dads decide to separate after one of them has an affair, and Zoya's father, Nick, begins a relationship with Kate, which eventually makes its way onto Gossip Girl. Julien's father, music mogul Davis, is revealed to have a much-younger girlfriend, who initially planned on accusing him of sexual assault because she was too drunk to consent, but the two get engaged instead. Max reveals his affair with Rafa while Julien films and Rafa quits his teaching job.
Article continues below advertisement
Gossip Girl posts the accusations against Julien's father, and initially, she takes his side, but as more women come forward, she begins to work against him. Aki and Audrey close their relationship, leaving Max out once more. Aki and Obie's friendship develops a rift after Aki comes out. Kate is booted from her position as lead of Gossip Girl, as the rest of the teachers believe her to be too close to the students since she started dating Zoya's father.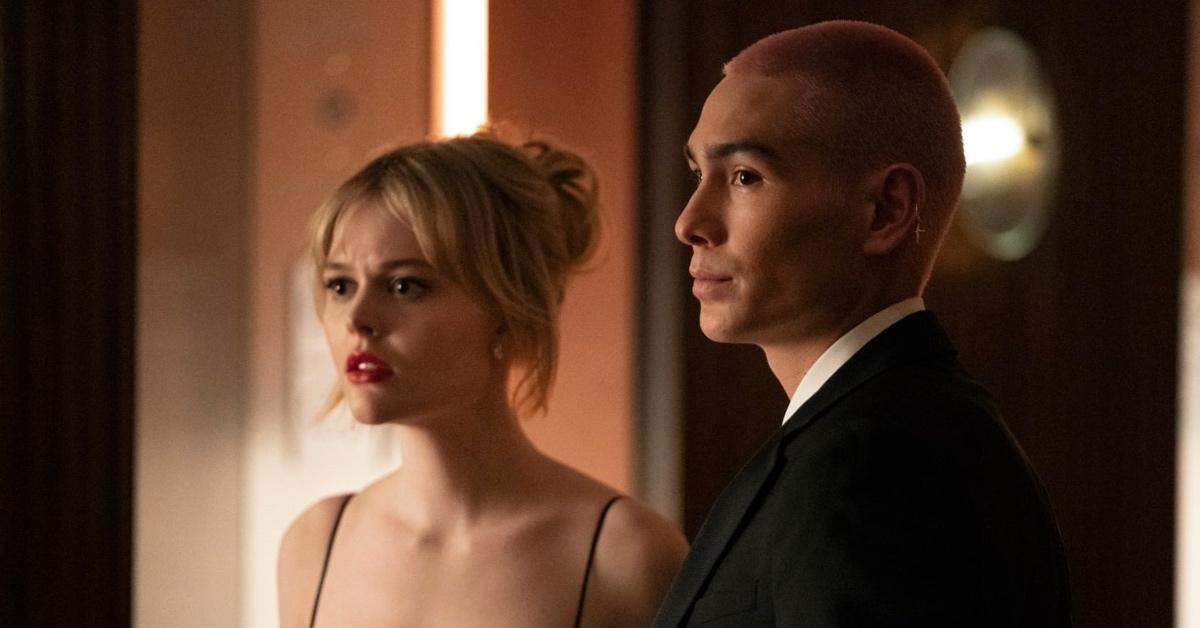 Article continues below advertisement
Julien is framed for silencing survivors when she tries to reach out to one of her father's victims, who revealed she lied to protect the identity of a real victim, a famous singer. The group attempts to throw a party for proceeds to go to victims of sexual assault, but their plan backfires, and Zoya loses her scholarship to Constance Billard, leaving her unable to attend the school.
Davis signs away his assets and guardianship of Julien in response to the accusations against him, and Julien's grandmother wants her to move out of New York City. Zoya makes a new friend who encourages her to be rebellious, and she and Julien attempt to get Julien to stay. Obie's sister, a former flame of Max's, arrives in town toting a new fiancé, but Max and Obie believe she is lying and team up to take her down.
Article continues below advertisement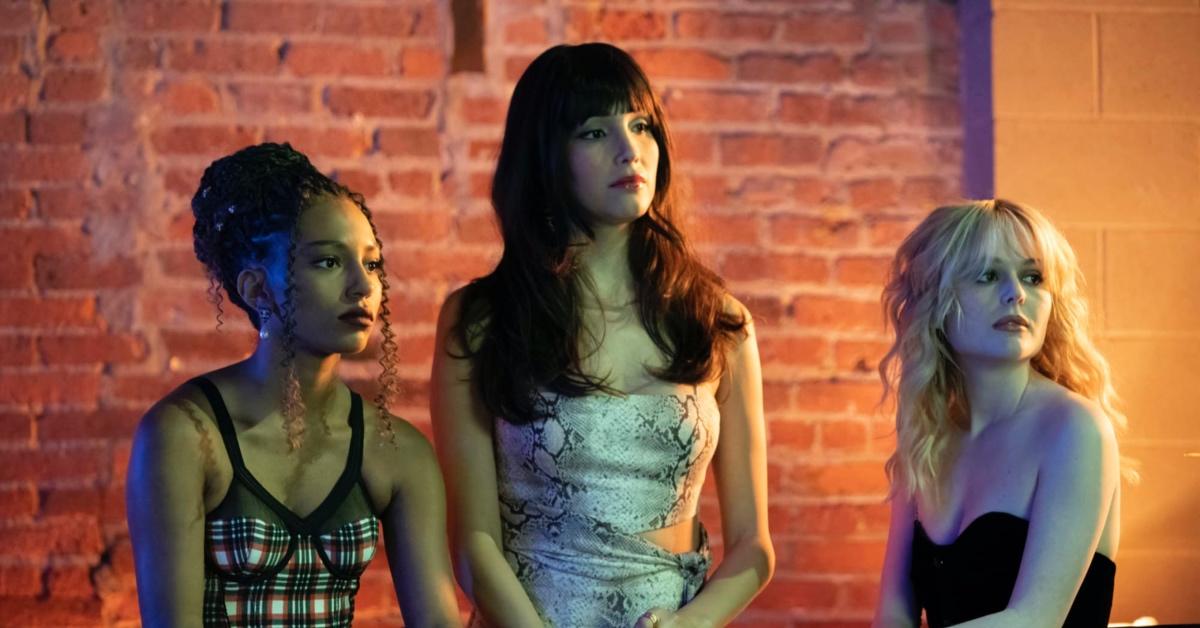 Gossip Girl leaks a list of those who have sent in anonymous tips to them all year, causing chaos across New York. Tired of playing minions, Monet and Luna plot against Julien to take over her role as "Queen Bee" of the school, while Aki and Audrey reconcile with Max during his fathers' divorce. Nick and Kate break up, and Davis gives Nick the money for Zoya to continue schooling alongside Julien.
Julien concludes the season by agreeing to exchange information about her friend group with Gossip Girl while simultaneously vowing to uncover Gossip Girl's real identity. She has also moved in with Nick and Zoya. Kate has taken control of the account from her peers.
What will happen next? That's one secret I'll never tell. Stream new episodes of Gossip Girl on Thursdays on HBO Max, starting Dec. 1, 2022.