OG 'Gossip Girl' Costume Designer Eric Daman Returns to Serve Us Preppy Realness in the Reboot
OG 'Gossip Girl' costume designer Eric Daman is back to wow us with his preppy chic stylings. Here's how he keeps things fresh in the HBO Max reboot.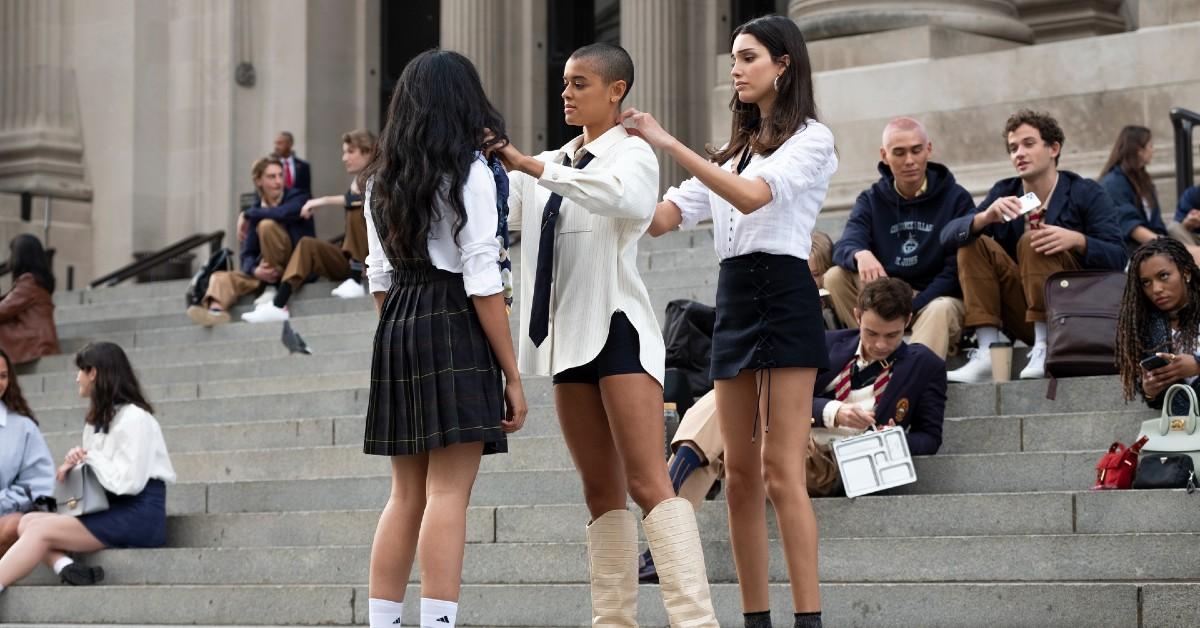 Back in 2007, the CW served us deliciously preppy ensembles on a silver platter in its popular Manhattan-set teen drama Gossip Girl. The hit series follows the uber-privileged lives of a group of spoiled teenagers living in NYC's Upper East Side. As they attend all-girls and all-boys private schools, throw absolute bangers, and shop like there's no tomorrow, an anonymous blogger — who goes by the alias "Gossip Girl" — makes their picture-perfect lives hell, exploiting their secrets on the internet.
Article continues below advertisement
The show is loosely based on Cecily von Ziegesar's bestselling Gossip Girl novels. Featuring mysterious narrations by Kristen Bell, the series became an instant hit, as viewers desperately scrambled to piece clues together and figure out Gossip Girl's identity (which was revealed in the 2012 series finale). The original Gossip Girl show had such an impact on fashion and pop culture that it received the reboot treatment in 2021. Let's take a look at who birthed said iconic fashion.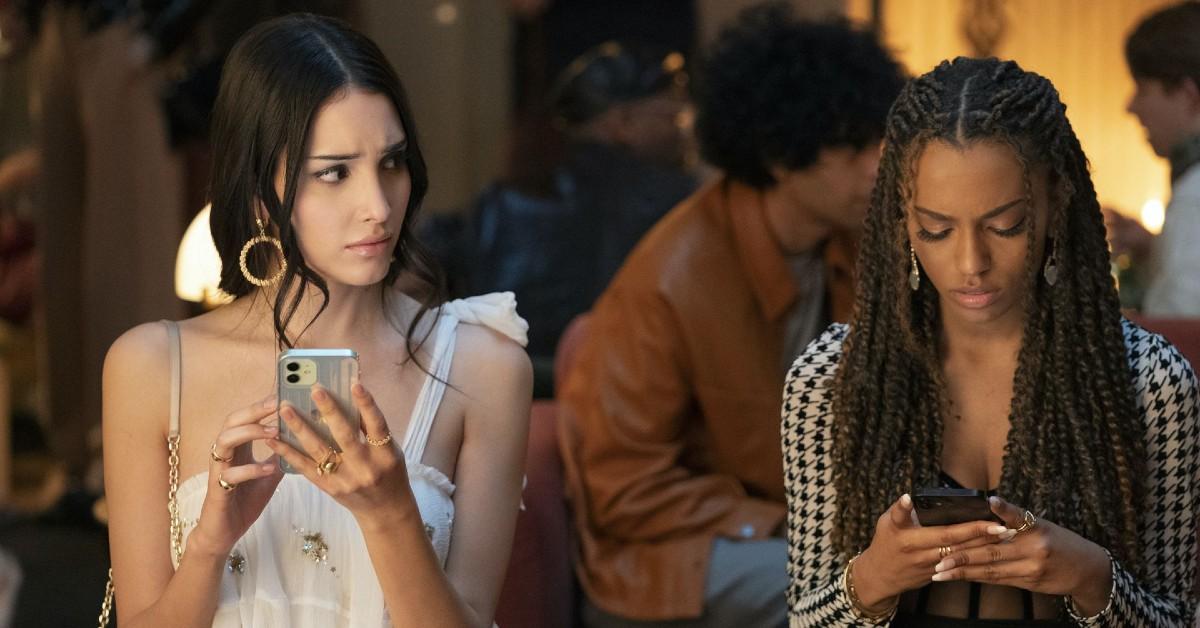 Article continues below advertisement
Who is the costume designer on 'Gossip Girl'?
While the HBO Max reboot features a slew of new faces, many people who helped create the hoity-toity magic in 2007 are back, including costume designer Eric Daman. Through Eric's creative lens, we're once again inspired to embrace our preppy sides, as if we're living our own Upper East Side fantasies. Give us all the satin headbands, pleated skirts, and blazers ASAP. Here's how he's bringing the fashion in 2021.
It's no secret that fashion has changed a lot since the mid-2000s days of the CW's Gossip Girl. Aspiring to be a clout-boasting social media influencer was hardly a thing back then. "On the original, the internet was a thing, but social media like Instagram wasn't around, so a lot of the research has come through social media influences," Eric told Entertainment Tonight regarding the reboot's fashion inspo.
Article continues below advertisement
"The headbands are on hiatus for the time being," he joked. While the reboot may not feature Blair Waldorf's (Leighton Meester) extensive headband collection, it does feature on-trend varsity jackets, biker shorts, and chunky athletic sneakers — which are, of course, paired with Louis Vuitton purses.
Article continues below advertisement
Pieces from luxury designer brands are often worn in the 'Gossip Girl' reboot.
"We try to mix the high-low and do vintage pieces and make it accessible for fans at home to be part of it," Eric relayed. With that being said, there is a laundry list of luxury designer brands featured on Gossip Girl's protagonists. Characters like Julien Calloway (Jordan Alexander) and Zoya Lott (Whitney Peak) can be spotted wearing high-end brands, such as Chanel, Fendi, Saint Laurent, Burberry, Stella McCartney, and Dior.
As far as the more affordable brands, Gossip Girl's protagonists sport pieces by Vans, Adidas, and Dr. Martens.
And while fashion has evolved since the days of ballet slippers and beaded necklaces, some of the fashion moments seen in the original Gossip Girl series remain classic. Stripes and plaid will never die.
"We have Tavi Gevinson [who plays Kate Keller] in an outfit very similar to what Serena van der Woodsen wore when she first shows up in the original first episode. There's a synergy between those two looks," Eric explained.
Article continues below advertisement
If you're super into the revamped preppy chic stylings of Eric Daman, you'll be pleased to know that HBO Max's Gossip Girl was renewed for Season 2. Until then, you've got 12 fabulous episodes to pull inspiration from. You know you love us. XOXO, Gossip Girl.
All Season 1 episodes of 2021's Gossip Girl are streaming on HBO Max.