Hey Upper East Siders, A 'Gossip Girl' Reboot Is Officially Happening
A 'Gossip Girl' revival has been confirmed! 10 episodes have been ordered, and we'll be able to stream the show on HBO Max. Here's everything you need to know about the reboot.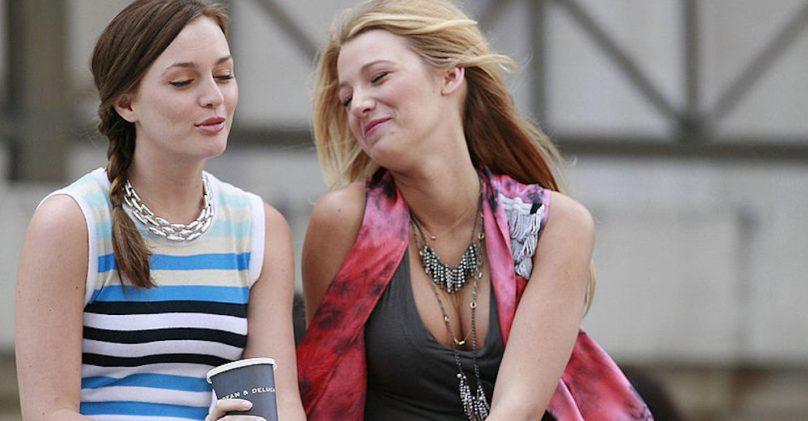 Spotted: A Gossip Girl reboot has been officially confirmed, and we'll be able to stream all 10 episodes on HBO Max. Gossip Girl, which originally aired on the CW from 2007-2012 (feel old now?), centered on a group of rich teens living in the Upper East Side. Joshua Safran, who was an EP of the OG series, will writing it, and creators Josh Schwartz and Stephanie Savage are reportedly joining.
Article continues below advertisement
Here's everything we know about the Gossip Girl revival.
Will the original cast be back? Blake Lively, Leighton Meester, Penn Badgley, Chace Crawford and Ed Westwick starred in the original Gossip Girl. While we can't imagine a more iconic Blair Waldorf than Leighton, it's unclear whether the crew will return.
Leighton told E! News in early 2019, "No one's ever asked me. No one's ever talked to me about it except for in interviews and I always say the same: I never say never, so I don't know. No one's sent me that information, it's coming from you."
Article continues below advertisement
In fact, the new take on Gossip Girl seems more like a totally new story, versus a true remake. The Hollywood Reporter reached out to Joshua Safran to ask about whether or not the original characters would be coming back, but the EP declined to comment. According to THR, he sees the reboot as an "extension" of the original series. The new Gossip Girl's logline states: "Eight years after the original website went dark, a new generation of New York private school teens are introduced to the social surveillance of Gossip Girl. The prestige series will address just how much social media — and the landscape of New York itself — has changed in the intervening years." No Blair? No Serena? No creepy Dan? Who will be Gossip Girl?

Article continues below advertisement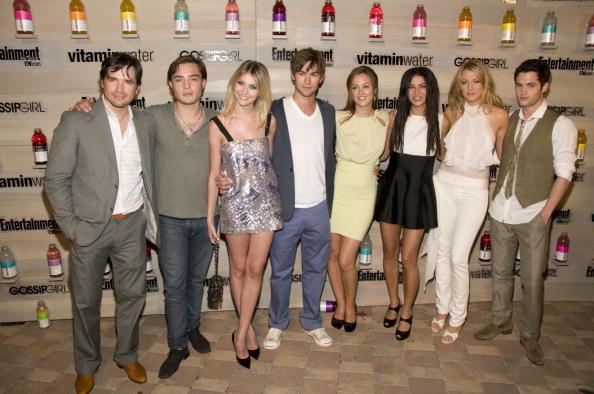 Joshua states, "It's just a new look at this particular society in New York, the idea being that society changes constantly. So how has this world changed, how has social media and its effect changed? All of those things allow us to look at the world 12 years on as opposed to just redoing the story. None of us are interested in just redoing a story."
Article continues below advertisement
When will the Gossip Girl reboot air?
According to THR, HBO Max is scheduled to launch in spring 2020. The streaming platform will come with over 10,000 hours of content, including Friends (yup, that's why the show is leaving Netflix), Game of Thrones, Pretty Little Liars, The Fresh Prince of Bel Air, and more. Along with the new Gossip Girl, HBO Max is bringing more new originals on board, including Dune: The Sisterhood, Tokyo Vice, a Big Bang Theory spinoff with Kaley Cuoco called The Flight Attendant, and more.
While we don't have an exact date yet, it sounds like HBO Max has a ton of original shows launching in spring 2020, and Gossip Girl 2.0 will most likely be one of them.
How did Gossip Girl end? Who was Gossip Girl?
If you haven't watched the original series, or need a reminder: Gossip Girl ended with Blair and Chuck getting married and having a kid, Dan "Lonely Boy" Humphrey was revealed to be Gossip Girl (gasp!), Serena and Dan also end up getting married even though Dan was a creep the entire time, and Nate is running for New York City mayor (LOL).
Article continues below advertisement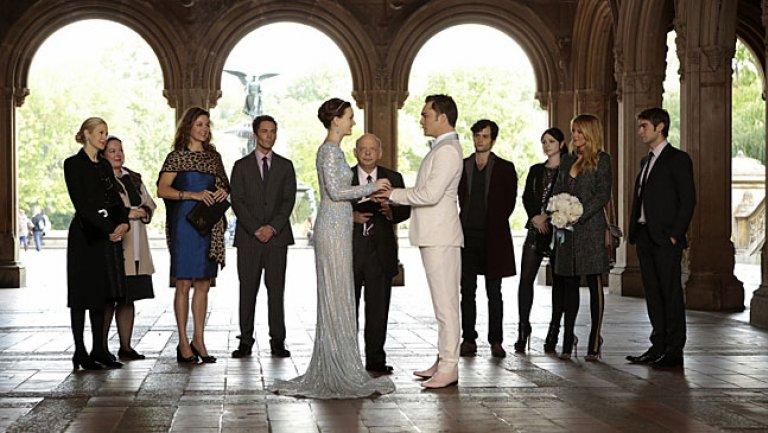 Stay tuned for more Gossip Girl updates. You know you love me,