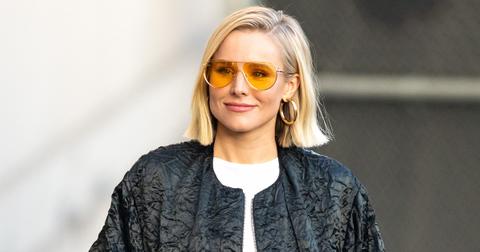 Kristen Bell Actually Played a Major Role on 'Gossip Girl'
By Lizzy Rosenberg
Hey, Upper East Siders! We all remember when the first installment of Gossip Girl ended in 2012, a full seven years ago. But with a reboot of the series coming to HBO Max next year, fans are anticipating who might return from the original series.
And since it was recently announced that Kristen Bell will be "coming back" for the reboot, fans are wondering who she was in Gossip Girl. It turns out she actually held a major role on the show.
Was Kristen Bell in Gossip Girl? You'll definitely recognize her voice.
Obviously, our beloved Good Place star didn't play the role of Serena, Blair, or Jenny. Heck, she wasn't even one of Blair's minions. Her role actually proved to be far more important than that.
It turns out that Kristen narrated the entire series... it was her job to jog viewers' memories regarding recent drama, discuss any cliffhangers at the end of the show, and — of course — it was she who said that ever iconic line...
"XOXO, Gossip Girl."
YUP. Although Dan was ultimately Gossip Girl (sorry for spoiling, but it's been off for seven years — you're too late), Kristen narrated the entire series, signing off each episode with the classic quote. Wild!
... But you won't see her name in the end credits.
Kristen voiced Gossip Girl for the entirety of the series, from 2007 to 2012. However, IMDB lists K-Bell as "uncredited." So, if you've happened to set aside re-runs somewhere, she won't be listed in the end credits.
It was an iconic role nevertheless, and it's seriously exciting to hear that she's reprising the role!
What else do we know about the reboot?
The reboot takes place a full eight years after the finale in 2020. And while it's still set to follow Manhattan's elite, it's going to focus on a brand new group of NYC teens, navigating the pitfalls of private school.
As you imagined, the Gossip Girl site is still in full force. But now, with the overwhelming presence of social media and smartphones, it's even bigger and more persistent than it ever was under B's reign.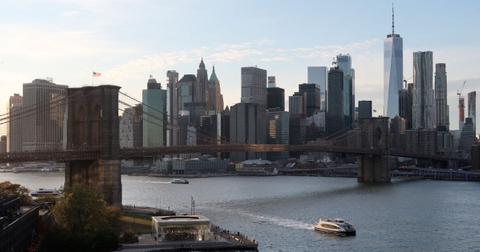 Who else is going to return to the reboot?
Other than our girl K, it's unclear if any of the original cast members will make a comeback. S&B (aka Blake Lively and Leighton Meester) seem to be doing their own things nowadays, Dan (aka Penn Badgley) is currently working on You Season 2, and Taylor Momsen has totally quit acting. Oh, and hopefully Chuck is gone for good — fingers crossed.
Really, though, it seems like Kristen may be the only returning actor to the show... TBA.
It's kind of unreal to think about Kristen Bell working on Gossip Girl all those years, essentially undercover. To be completely honest she basically made the show what it is today, and it's seriously exciting to hear she's making a return.
Hopefully we'll get to see her name in the end-credits this time, though, because she deserves all of the credit.
XOXO,
Gossip Girl.