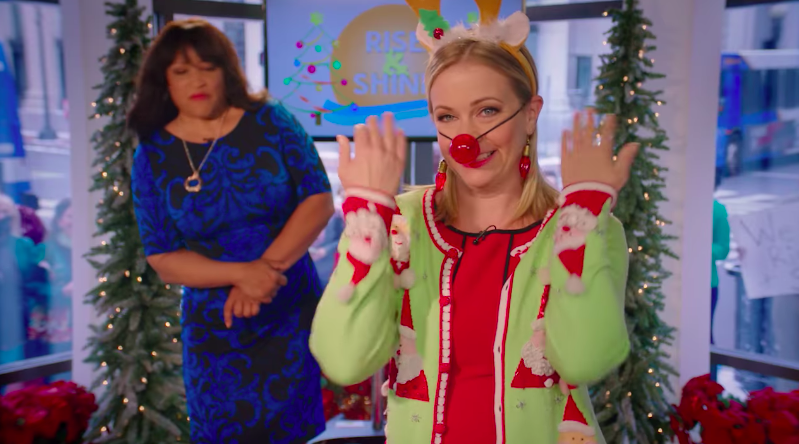 What Did These 12 Actresses Do to Get Trapped in Christmas TV Movie Hell?
There's a kind of morbid comfort that comes from Lifetime, Hallmark and Other Basic Cable Christmas movies. The same five or six vapidly merry plots get recycled, and you can always expect a familiar face like Candace Cameron Bure or Melissa Joan Hart getting into holiday hijinks. Though a certain personality type is no doubt delighted by this predictability, the more ironic viewer watches in horror as Lacey Chabert makes her 400th attempt to save Christmas. Did these women sell their souls to get steady work, only for the Christmas Krampus to gift them with yuletide B-movies? I'm not sure, but below, 12 actresses who are for sure stuck in the bowels of the TV movie underworld.
Article continues below advertisement
1. Candace Cameron Bure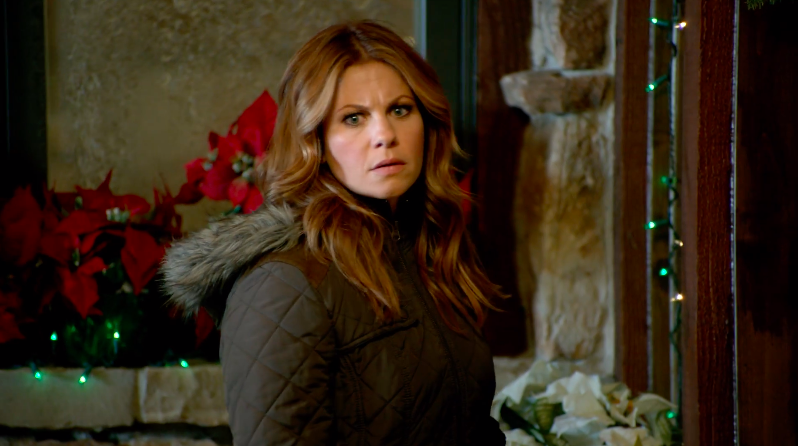 Candace Cameron Bure has a problem. She kicked off her Christmas TV career with Moonlight & Mistletoe, in which a cold-hearted businesswoman (of course) named Holly (of course) comes home to an Xmas-worshipping town called Santaville (of course) and softens from the power of love (OF. COURSE). Oh, also some overpriced nutcrackers that legit look like they were done by a 5-year-old save the day. Anyway, she did six more movies that I have not seen but are probably some variation of that. She's about to top off her resume as Hallmark's Christmas Queen with movie number eight: A Shoe Addict's Christmas, in which she plays a woman named Noelle (kill me) and ugh, never mind, I don't care.
P.S., what age were you when you found out Candace Cameron Bure's last name was pronounced "beret" instead of "burr," because I was today years old.
2. Lori Loughlin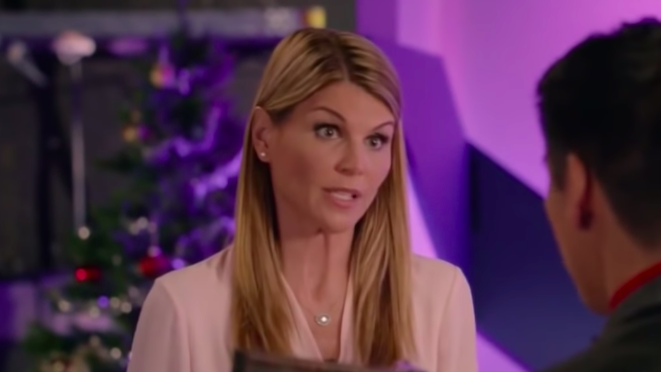 Candace's Aunt Becky, Lori Loughlin, has dabbled a little more recreationally in the Hallmark movie scene. She really brings it as a Christmas-hating career woman (...) in Christmas Makeover...or is it Every Christmas Has a Story? Christmas movies get renamed all the time, it's weird. Catch her doubling up this year in When Calls the Heart's Christmas special and Homegrown Christmas, which WEIRD, sounds suspiciously like the Santaville situation.
Article continues below advertisement
3. Melissa Joan Hart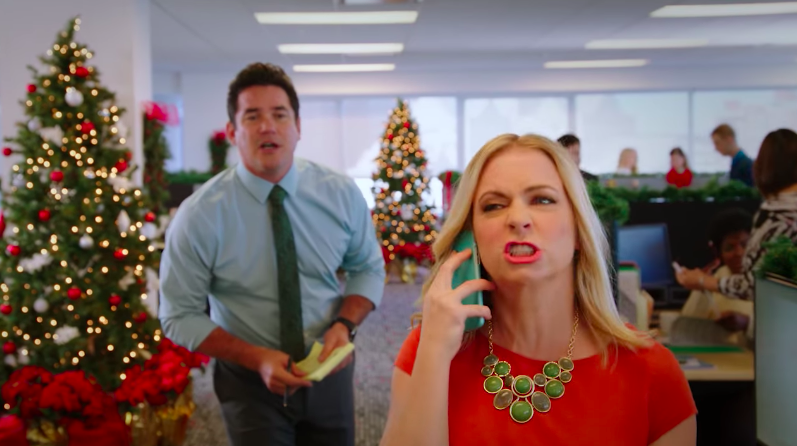 Melissa Joan Hart has been in TV Christmas movies since 1986 with a pre-Sabrina, even pre-Clarissa role in Christmas Snow. 2007's Broadcasting Christmas wins slight originality points for pitting an ambitious small town journalist in a job war against a big-time New York broadcaster. Unfortunately said broadcaster happens to be her ex-boyfriend, leading straight back to the "falling back in love with your ex" trope.
This year she's going to fall in love with a wooden soldier in A Very Nutty Christmas, because why not.
Article continues below advertisement
4. Hilarie Burton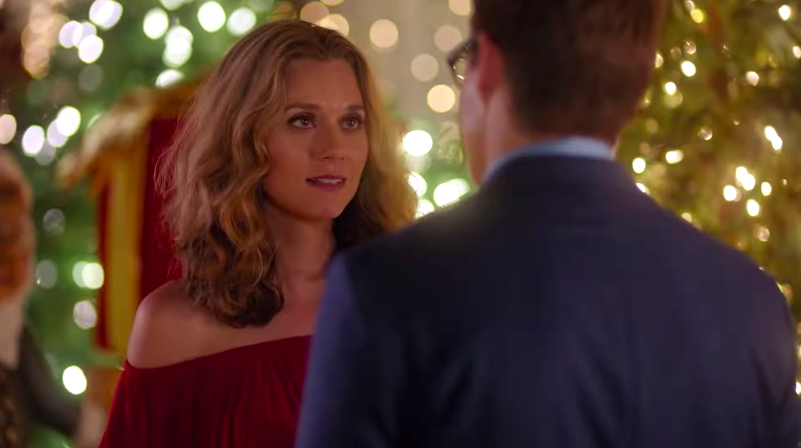 At least we know how One Tree Hill's Hilarie Burton got trapped in this game. "The very first one I did, Naughty or Nice," I did on a dare from the Rudds," Hilarie told Screener, and yeah that means Paul Rudd and his wife. "We were all out at dinner and I got the offer, and they were like, "Dude, you have to do it!" and I was like, 'Yeah, all right, whatever.' And then, I loved it!"
Hilarie's argument is that it was a bright contrast to the doom and gloom roles she usually played. Whatever you need to tell yourself, bb girl.
Hilarie's upcoming fourth flick is The Christmas Contract, another homecoming movie instead of the tale of how she signed her soul to away to Lifetime. She's anticipating an OTH reunion with co-stars Robert Buckley, Danneel Ackles, and Antwon Tanner, a development that's not doubt exciting to someone. TBH, I'm more of a Gossip Girl person.
Article continues below advertisement
5. Danica McKellar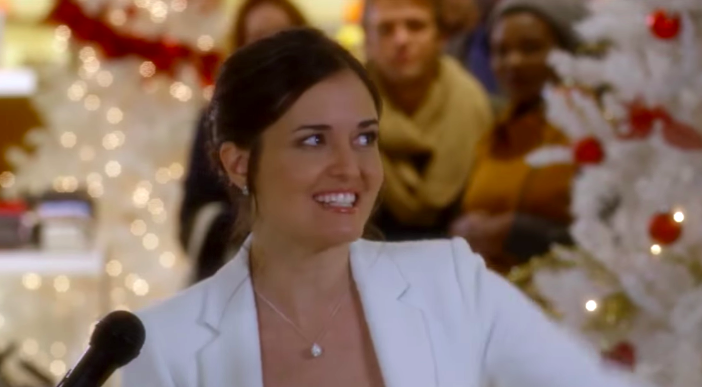 With her perfectly symmetrical face and good girl pedigree as The Wonder Years' Winnie Cooper, it kind of makes sense that Danica McKellar would fit into the squeaky clean world of holiday films. On the other hand, she's also a serious AF mathematician who developed her own physics theorem, so where is she finding time for, like, five Lifetime movies? By the way, one of them is about Coming Home for Christmas, which if you've lost count, is the third movie with that plot.
Article continues below advertisement
6. Christina Milian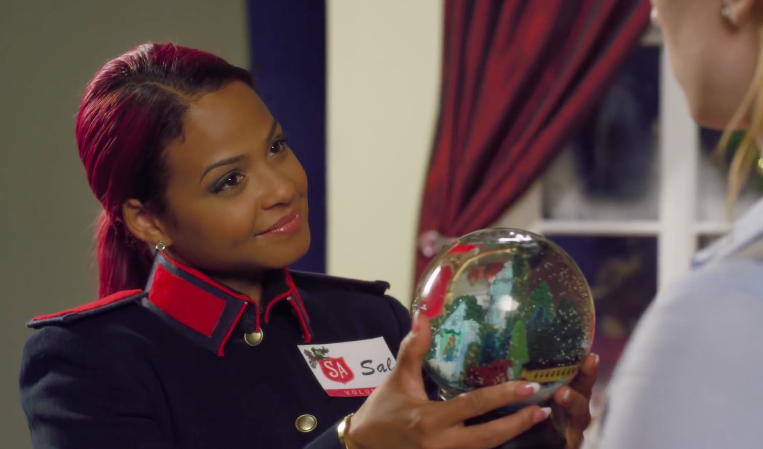 My roommates are midway through a Christmas Cupid right now (with Chad Michael Murray, I'm assuming he never signed anything to land on The Christmas Contract). It's about an ambitious career woman re-hashing a Dickensian ghost plot and reuniting with her ex-lover and I want to die.
On the upswing, this year Christina Milian is one of the first black women to star in a Hallmark Christmas movie, which is a small win for Christmas TV movie diversity. On the downswing, she's playing a woman named Noelle which is a big loss for Christmas TV movie diversity. STG, this genre is only made up of three names: Holly, Noelle, and more Carols than your human resource department.
Article continues below advertisement
7. Lacey Chabert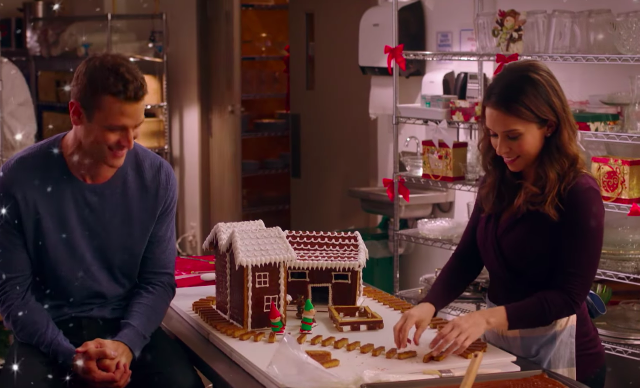 Get this: Gretchen Weiners and DJ Tanner are neck and neck when it comes to Hallmark holiday films. Lacey Chabert will have done eight Christmas movies by this year's end, including a modern Lizzie Bennet in Pride and Prejudice and Mistletoe. My roommate, who genuinely delights in Jane Austen and Christmas time and isn't dead inside is all about this development.
"When does THAT come out," she's asking in earnest glee.
"I don't know, soon."
"What channel is it?"
"Hallmark, what else?"
Article continues below advertisement
8. Alicia Witt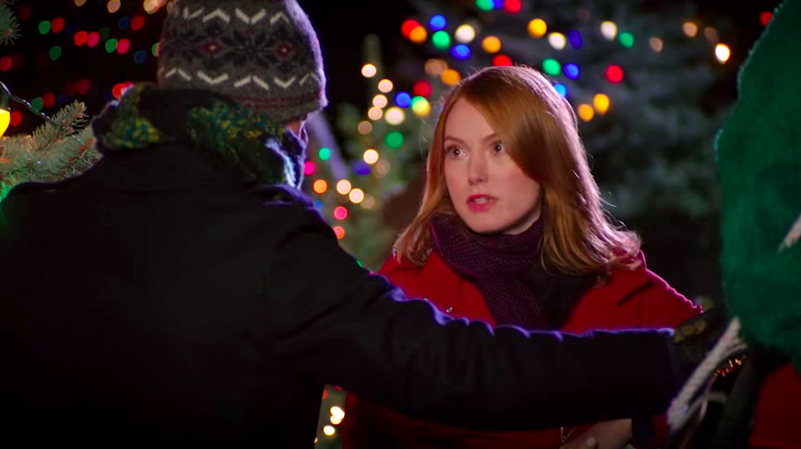 Fun Fact: Christina Milian starred with Alicia Witt in A Snow Globe Christmas. Interestingly enough, she has nearly as much experience as a Candace or a Lacey, with seven Hallmark movies and one protagonist named Holly.
Article continues below advertisement
9. Jessica Lowndes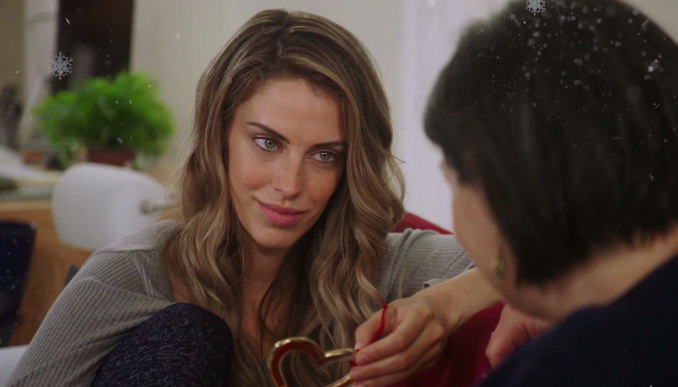 Jessica Lowndes spent some time in 90210 — the reboot, not the original — yet my clearest memories of her is being the underdog decorator in A December Bride. The underdog decorator trope isn't as prevalent, but you know. It's there. A December Bride wasn't bad, or anything, but you might as well just watch ION's A Christmas Kiss to see the decorator subplot executed better.
Anyway, Jessica's a real up-and-comer in Hallmarkland, with Merry Matchmaker, Magical Christmas Ornaments, and this year's Christmas at Pemberley Manor.
Article continues below advertisement
10. Haylie Duff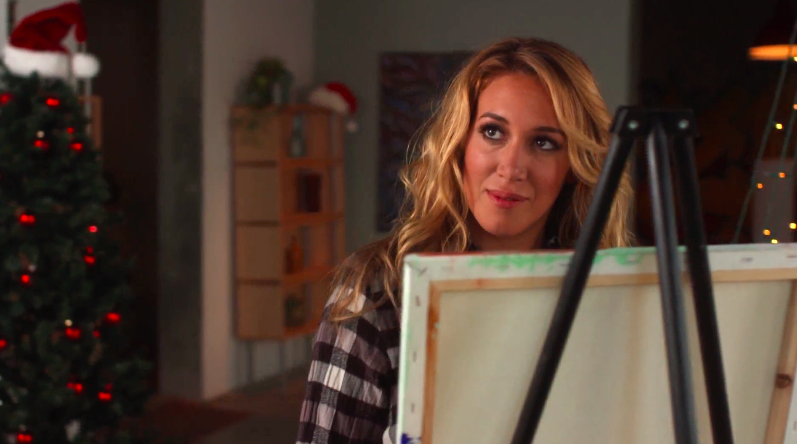 The other Duff sister filmed four Lifetime-ish Christmas movies in the span of two-ish years, which is kind of impressive. Or terrifying. Haylie hasn't really popped up in an Xmas film since 2014's Naughty and Nice, but her recent resume is only TV movies, so never say never.
Article continues below advertisement
11. Tia Mowry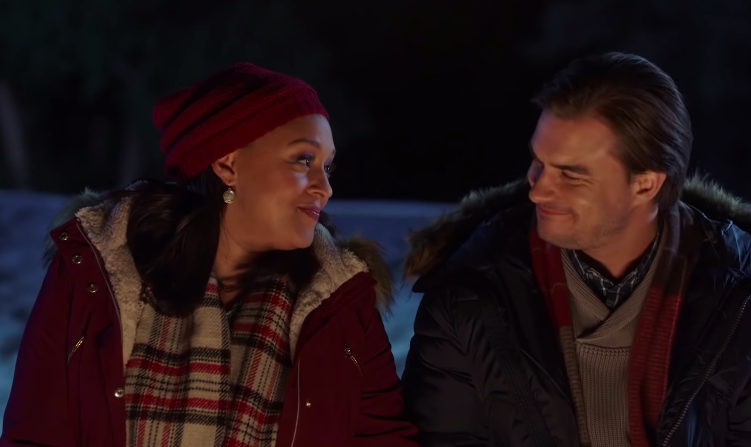 One half of Sister, Sister, Tia Mowry-Hardrict starred in the ABC(!!!) TV film The Mistletones a few years back, a half-step above, well, pretty much all the movies mentioned prior. And this year she's doing double the work at Hallmark, starring in My Christmas Inn and A Gingerbread Romance.
Article continues below advertisement
12. Jodie Sweetin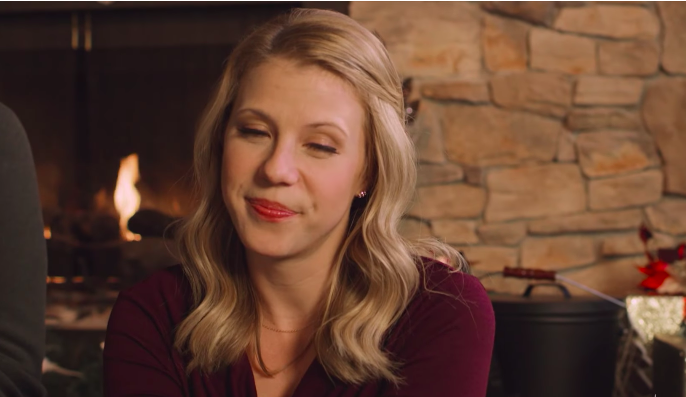 OMFG. Jodie Sweetin is the last big Full House alum in the circuit, and though she's a recent Hallmark inductee with two movies thus far, it's only a matter of time before she follows Deej into the seventh holly-jolly layer of hell. RUN AWAY, RUN AWAY BEFORE YOUR EX-BOYFRIEND TRIES TO MAKE YOU MOVE TO YOUR HOMETOWN AND GIVE UP YOUR CAREER!