The 'Scrubs' Cast Reunited and Here's Everything You Might Have Missed
The 'Scrubs' cast had a 2018 reunion and here is a roundup of the best moments.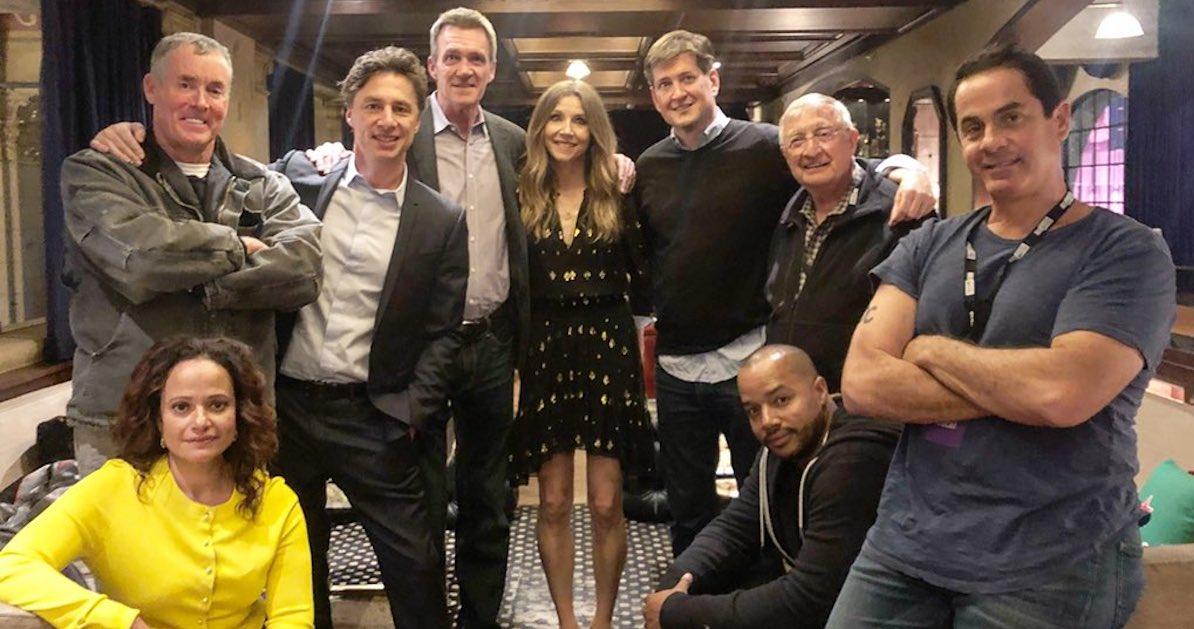 The cast of Scrubs had a reunion 8 years after the finale of the popular medical comedy series, and it did not disappoint. The show's creator Bill Lawrence was joined by stars Zach Braff, Donald Faison, Sarah Chalke, Ken Jenkins, Judy Reyes, and more to talk all things Scrubs at the event hosted by Vulture.
From a possible reboot (don't hold your breath) to Turk's popular "Poison" dance, every question you've ever had about Scrubs was answered. Missed it? Don't worry! We have a recap of the most memorable moments sold-out reunion.,
Article continues below advertisement
1. A 'Scrubs' revival is (probably) not happening.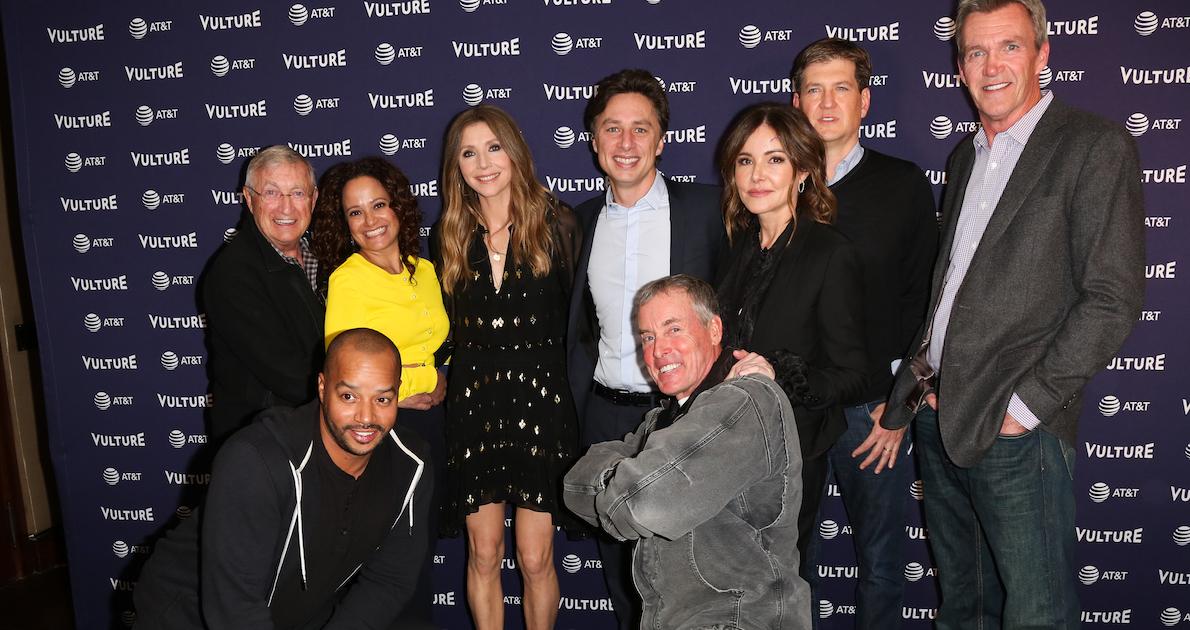 When creator Bill Lawrence was asked if he would be interested in bringing the show back, he admitted he was not 100 percent behind the idea.
"I would do anything to get to work with not only this group [but the entire crew]. … It was the best time in my life," he said. But "sometimes reboots — not all the time — feel like a money grab." However, never say never.
"If we ever do it, we'll do it as a short little movie or something else," Bill added. "I think the problem from me is I would just want to see where everyone is. I would want to see where their marriages are [as opposed to a huge event]."
2. 'Fortnite' did not pay Donald Faison for his "Poison" dance.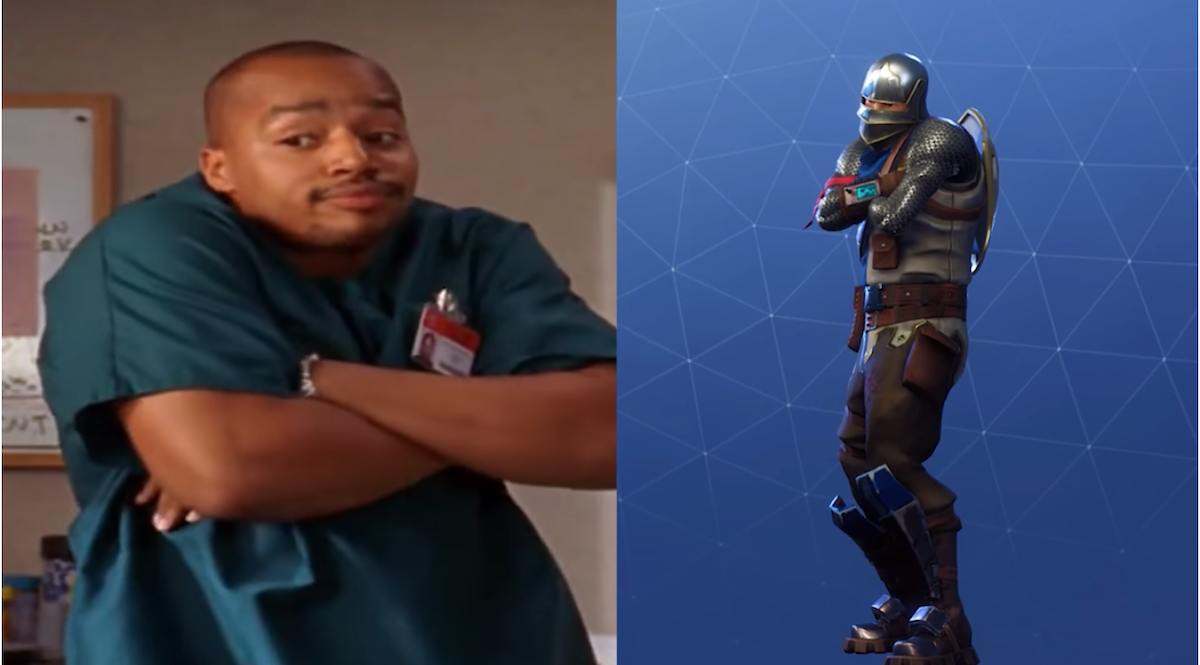 Fans of the popular online game know you can act out Turk's "Poison" dance on the platform. Unfortunately, Donald, who came up with the choreography on the spot, is not receiving any royalties for his moves.
When asked to recreate the dance at the reunion, Donald said, "If you want to see it, you can play Fortnite, because they jacked that $#!*!"
Article continues below advertisement
3. The Todd crashed the reunion.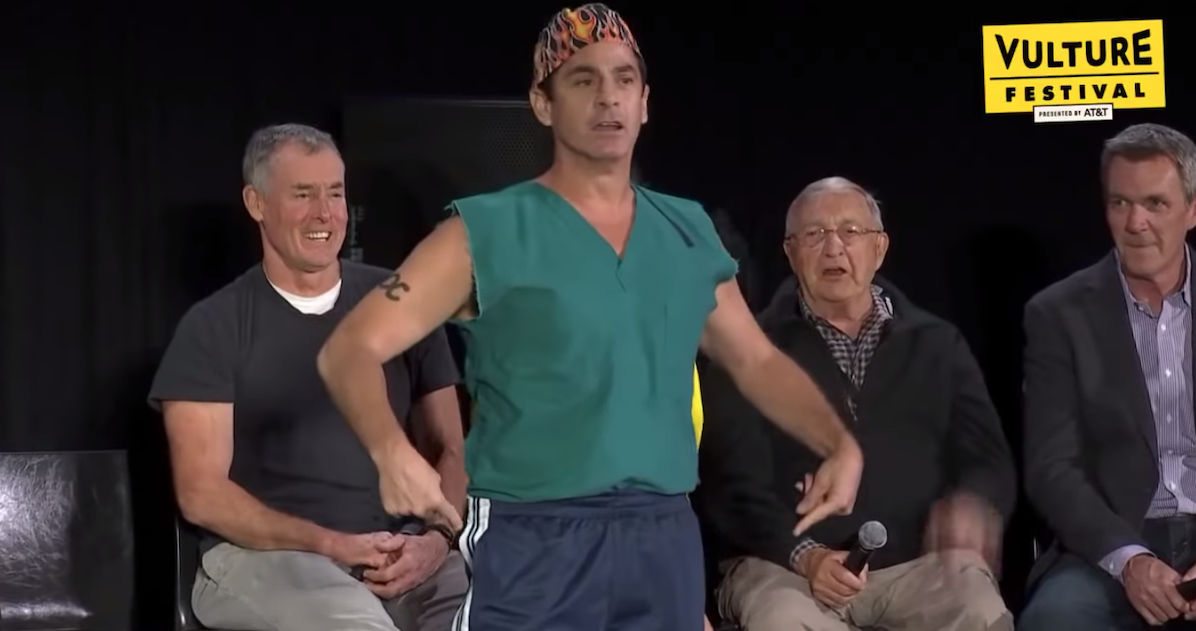 Robert Maschio, aka The Todd, made a last-minute appearance at the reunion in his signature sleeveless scrubs and fire cap. Unfortunately, he was not rocking his banana hammock.
Article continues below advertisement
4. Christa Miller did not have a facelift.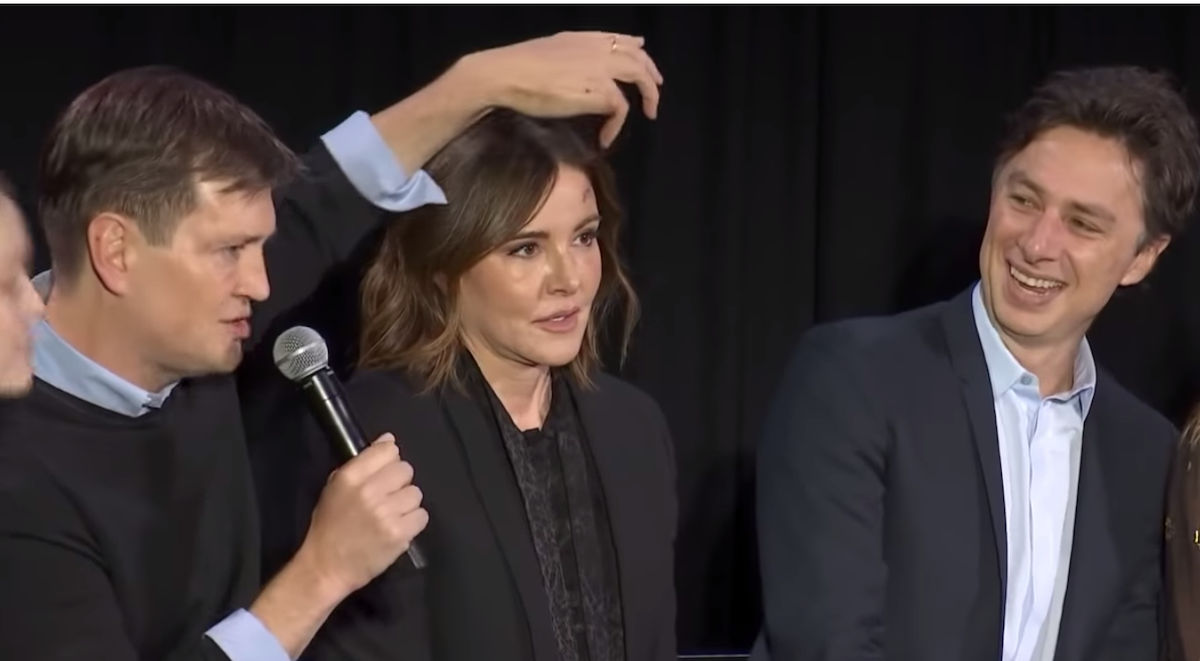 Fans noticed a scar on Christa's forehead and the actress, who portrayed Jordan on Scrubs, revealed she needed stitches after slipping on her pajamas.
"I was walking in pajamas that were too long...," she explained. "Just so you know, I didn't get a facelift through my forehead and stitches, and I have a black eye and a cracked rib so I just want to get it out of the way. And I didn't want to come because I felt stupid and embarrassed but I came because I love all of you. "
Article continues below advertisement
5. Neil Flynn improvised a lot of his lines.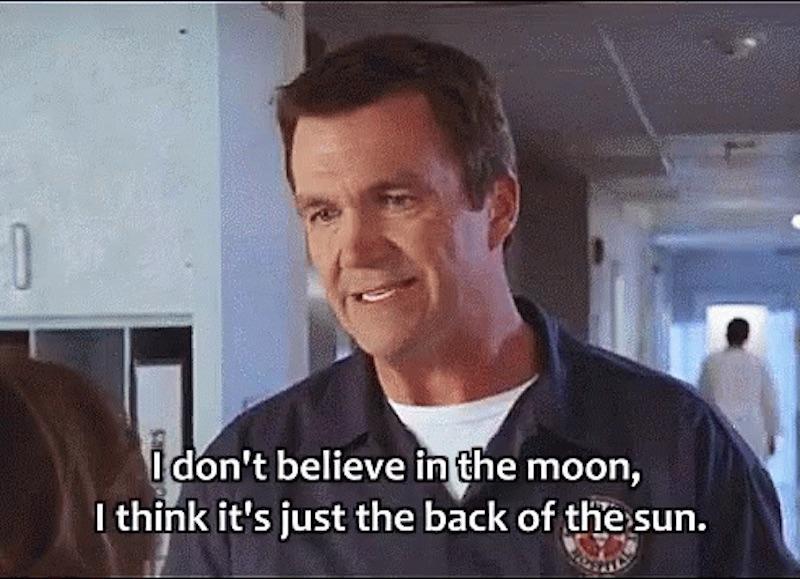 When writers couldn't think of something funny for The Janitor to say on the series, Neil was responsible for coming up with his own one-liners.
"If we couldn't think of a janitor line, we would write next to janitor, in a script, it would say 'Janitor,' and underneath it would say, 'Neil, say something funny,'" Bill explained.
Neil revealed he hasn't been able to ab-lib on set since. "I didn't have a very big part on the show, but I got to have extra fun, which was wonderful," he said before sharing his favorite line. "I remember saying my first pillow was a pile of handguns."
Article continues below advertisement
6. A fan actually called 916-CALL-TURK — and it worked!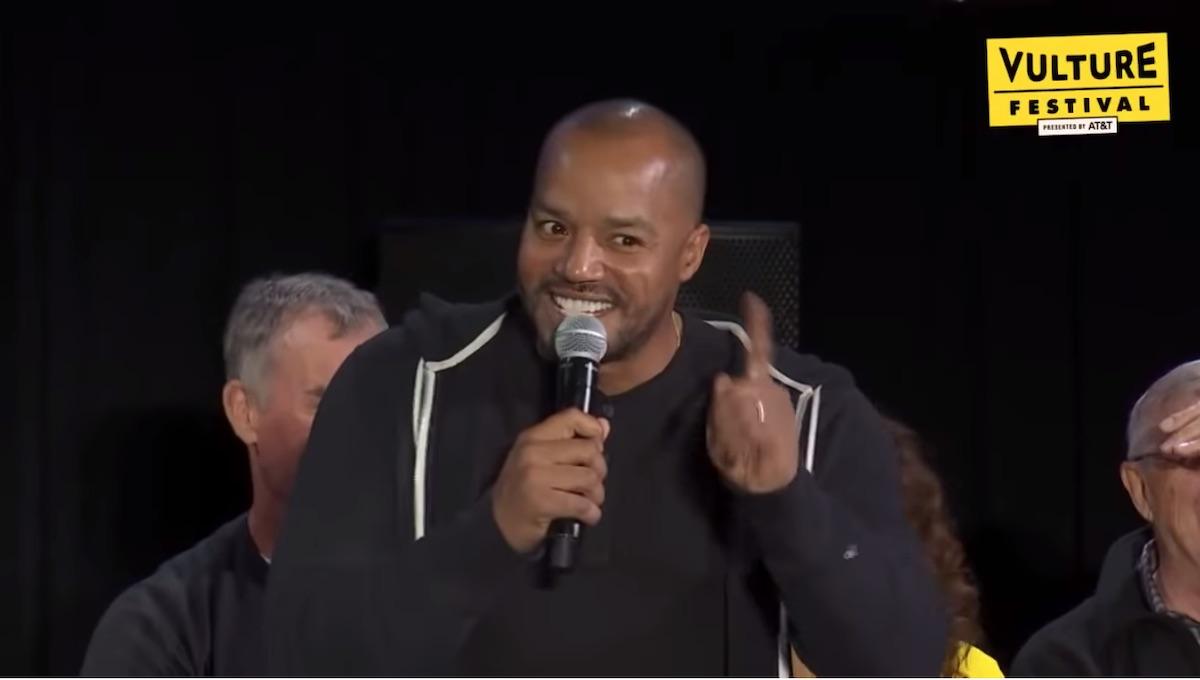 A fan in the audience explained how he called Turk's new cell phone number and actually spoke with Donald Faison, who remembered the moment.
"That number is discontinued, by the way, because ten years after we turned that phone on, it never stopped ringing," Bill added. "We would get calls and every person up here took turns answering it."
Article continues below advertisement
7. There's a real J.D.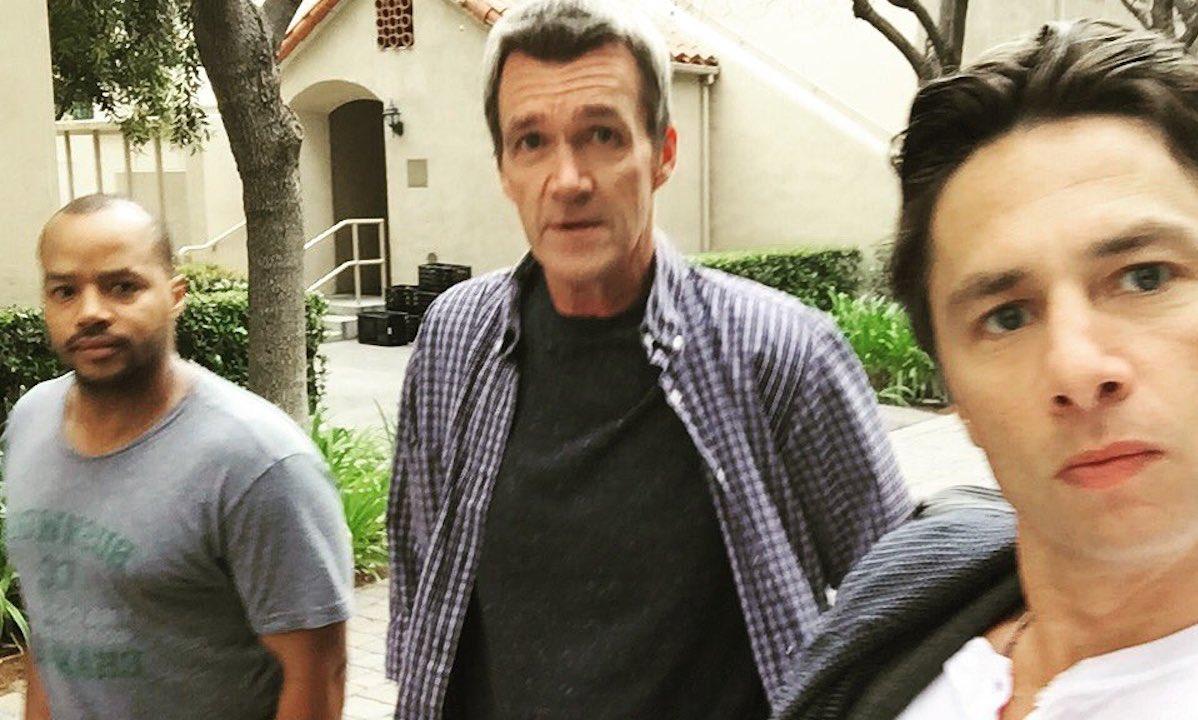 Bill also revealed that his best friend, Dr. John Doris, a cardiologist who lives in LA, is the inspiration for Zach Braff's character and was a medical advisor on the show.
"This show exists because he was my best friend from age 18 on and we went to college together and we were roommates, and I don't know about you guys, but he was a screw up and my nightmare would be waking up in an emergency room and seeing him over me saying, 'You're going to be fine,'" Bill joked. "It created the feeling for me that doctors and nurses are like any of us."
Who else is binge-watching Scrubs over the holiday weekend?