The 'Titanic' Cast Reunited After 20 Years And Everyone Is Thinking The Same Thing
Everyone is making the same joke about this 'Titanic' cast reunion.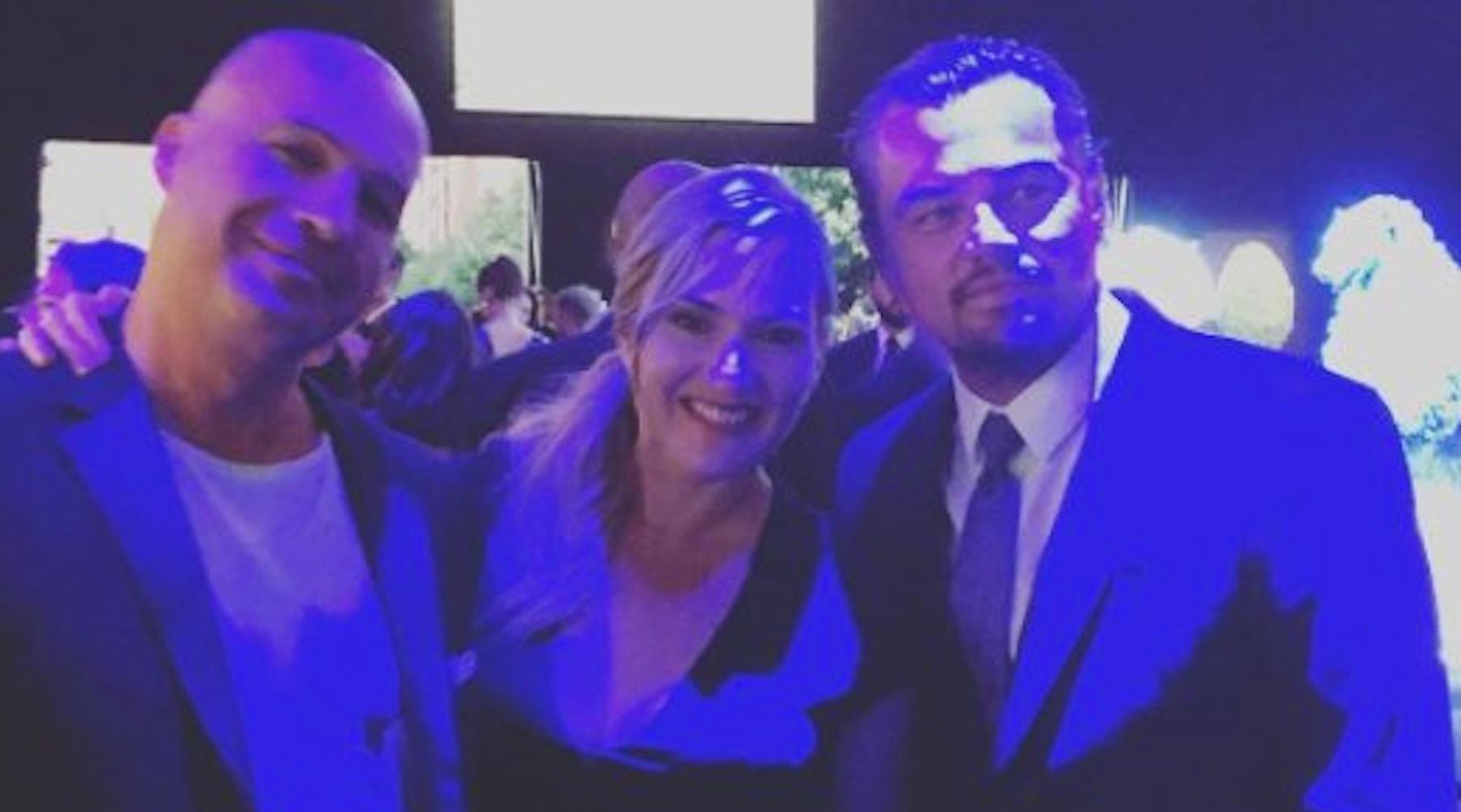 Leonardo DiCaprio seems to be interested in two things: models and the environment. His charity, the Leonardo DiCaprio Foundation, focuses on fighting climate change and protecting the planet and on Wednesday night he pulled out the big guns to promote their annual gala. He had a Titanic reunion! Mashable reports that both Billy Zane and Kate Winslet both showed up to save the icecaps and pose for the super fans.
Article continues below advertisement
Here's where things get interesting. See, we love the Internet, because you get to hear from people that you would never come across or meet otherwise. You're introduced to people with ideas that are so different from yours, that you are instantly captivated and inspired and thankful for the Internet for bringing their perspective and voice to you. It's a really powerful thing, and something we don't think about often enough. But, as you'd have it, this isn't what happened at all. Actually, the opposite happened; instead, the Internet handed a platform to every single person who can connect the dots, and as a result, we had to hear the same (obvious, bad, tired, etc.) joke over and over again.
As Mashable also noted that people were basically making the same joke over and over again on Twitter, just like Billy Zane did in his Instagram post. Yes. The Titanic was sunk by an iceberg. Now, the cast is trying to save icebergs. I guess that's irony? Hard word to define. We know what it is not and that is "humor." Not sorry.
Article continues below advertisement
Article continues below advertisement
Article continues below advertisement
Article continues below advertisement
There are a lot more since Mashable posted and I bet there will be even more as these pictures trickle on social media. It's fine to make the same joke as everyone else. When something's funny, it's funny. But is this funny?!