Is 'The Marvelous Mrs. Maisel' a True Story? We Look At Who the Colorful Cast is Based On
'The Marvelous Mrs. Maisel' returns for Season 2, and though it's not a 100 percent true story, there's real life inspirations behind the characters.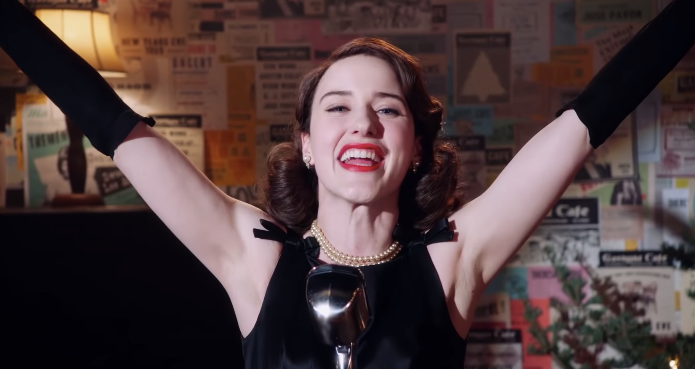 I can understand if you don't want to watch The Marvelous Mrs. Maisel if you're a huge hater of comedy, firecracker female protagonists, the mile-a-minute wit of Gilmore Girls creator Amy Sherman Palladino, gorgeous period costumes, and Emmy-winning prestige television. For the rest of us, we welcome Miriam "Midge" Maisel into our lives with vigor, the show returning to Amazon Prime for a healthy binge December 5th. However, new converts might be wondering, is The Marvelous Mrs. Maisel a true story? Or really another genius concoction from the Dr. Seuss-hatted head of A S-P?
In a word: no. In a bunch of other words: the world Midge is breaking into is populated with very colorful, and real, characters. Moreover, a little detective work suggests that Amy and co. drew inspiration from a platter of ground-breaking, and ball-busting comediennes. Oh, and her own father.
So as to who Mrs. Maisel is based on…
Article continues below advertisement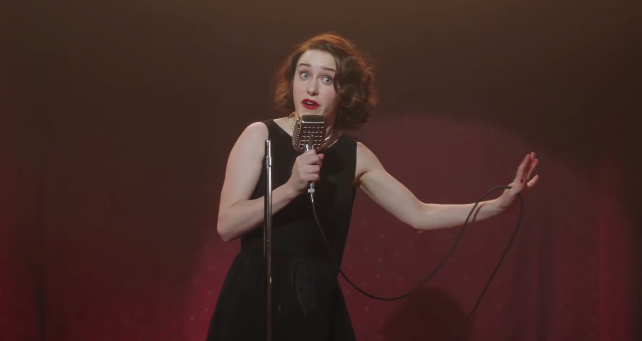 Kids, you type in "female Jewish comedians" and there's a sad dearth of results, like even on Wikipedia. One heavily Botoxed face that pops up, though, is that of Joan Rivers (RIP, the joke is what she would've wanted). In the early '60s, the former Fashion Police host made the rounds at New York clubs including the Gaslight Cafe, the famed coffeehouse where Midge's infamous meltdown turns into a comedy career. Both ASP and star Rachel Brosnahan cite her as an influence when constructing Midge Maisel. In fact, Rachel thoroughly researched Joan when preparing for her role.
"I always liked Joan Rivers but I had no idea just how extraordinary she was and how much of a trailblazer she was at that time until I really dove into this research," Rachel told Metro. "She was fascinating, so I'm newly devastated that she's no longer with us, she was an incredible woman. She's so complicated."
Complicated, yes, and completely uncensored when it came to "'Early on, Joan Rivers was out there talking about stuff that was so taboo, what it meant to be a woman and things like abortion and this double standard that existed between men and women," Rachel continued. "That's certainly something you'll see Midge do as well."
Article continues below advertisement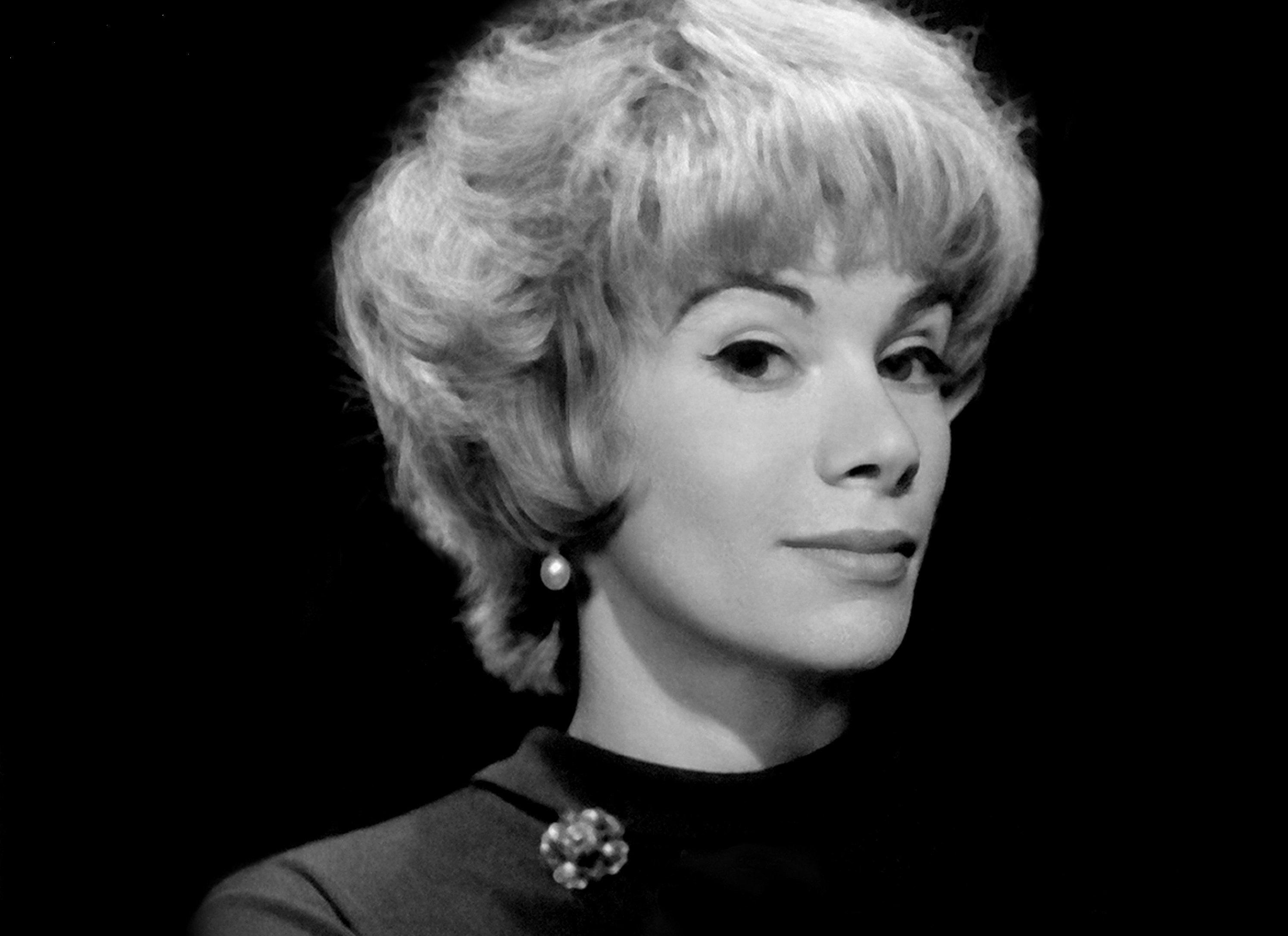 Amy frames Midge Maisel as more of a slight homage. "There is little nod to Joan Rivers in that she's a nice Jewish girl who grew up in comfortable surroundings and was educated, but went a different path," Amy shared. "Joan wanted to be a paid actress and comedy was her day job, what a day job. But Midge's trajectory is very different than that. So it's a little tip of the hat to the genius of Joan."
Joan doesn't get all the credit, though. In interviews with the NPR and the New York Times, Rachel cited the slightly lesser known Jean Carroll as a reference for the more glamorous side of Midge's routines. "She was the earliest example I could find of women in stand-up," Rachel told The Hollywood Reporter. "I found stuff of hers as early as 1955. She was fabulous in this big dress with lots of petticoats and pearls, and she sings a little. It's a little bit vaudevillian still." She adds that Moms Mabley and Phyllis Diller also served as light influences, with the latter serving to inform another character on the show (we'll get there).
But Amy Sherman-Palladino also drew from her personal life.
Article continues below advertisement
Non-spoiler-y spoiler: The season one finale caps off with the epitaph, "For Don Sherman: The First of Sit-Down Comics." See, Amy came from a showbiz clan, with a cabaret dancer mother and, you guessed it, a stand-up comic father. When Vanity Fair asked if she drew elements from her parents' on-stage experiences, the ever-entertaining multi-hyphenate quipped, "We had no other survival skills in my family."
Husband and collaborator Dan Palladino stepped in to elaborate how the inspiration came from Amy's parents, particular Don Sherman. "He has passed away now, but you get to know all of the joy of a guy like that, and a lot of the insecurities that are part and parcel of the stand-up comedy business," Dan said. "He would be hanging out with his friends in the backyard, talking about opening for Johnny Mathis or Danny Kaye. It's funny, we were doing research for our Catskills sequence and our researchers found an advertisement for Amy's dad playing the Catskills in 1970!"
Clearly there's been a pay-off, and Amy gave her late dad a shout-out when the awards started coming in. "My father inspired this, really, so I had to turn a 6-foot-2 Bronx Jew into Rachel Brosnahan," she said in her Emmy acceptance speech for comedy writing. "That's Hollywood!"
There's a real-life figure behind Susie Myerson.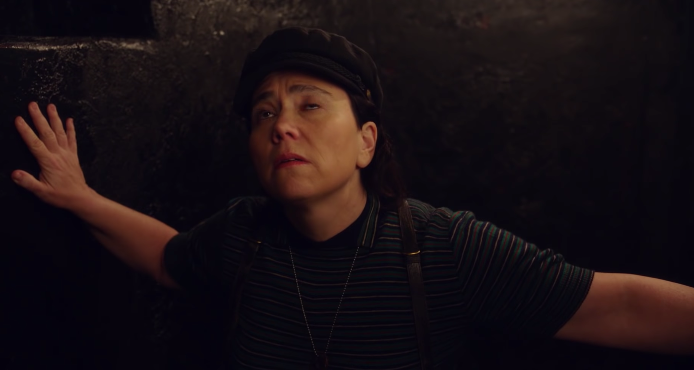 Article continues below advertisement
While a potpourri of people contribute to Midge's unique persona, Alex Borstein kept her inspiration for Susie pretty streamlined. In an interview with LA Times, Alex revealed that her mother and grandmother, two "tough Hungarian immigrants," wove their way into the character. The other influence? Sue Mengers, a big-time Hollywood agent who represented the likes of Candice Bergen, Cher, and beloved-by-the-show Barbra Streisand.
Jane Lynch's Sophie Lennon could be based on at least one comedian.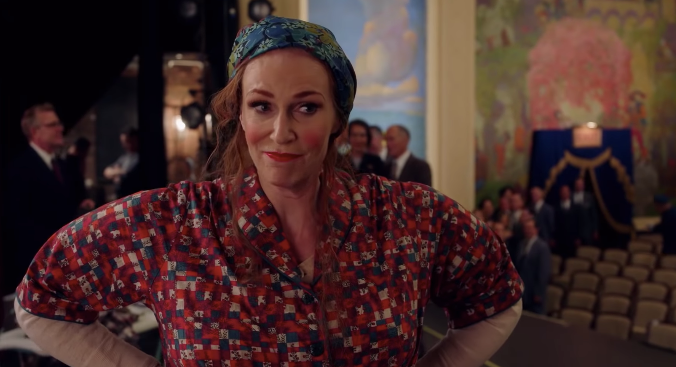 Article continues below advertisement
The gimmick-loving snob-in-a-fatsuit is considered to be the top female comedian in Maisel's New York for her housefrau from Queens routine. That's a... hella specific mood, you know? However, Vulture points out that Sophie bears a resemblance to Phyllis Diller in her style of comedy. Like Sophie, Phyllis pushed the idea of a persona to sell her act, telling jokes as a housewife with a dead-beat fictional husband, Fang.
And duh, Lenny Bruce was a real, and legendary, comedian.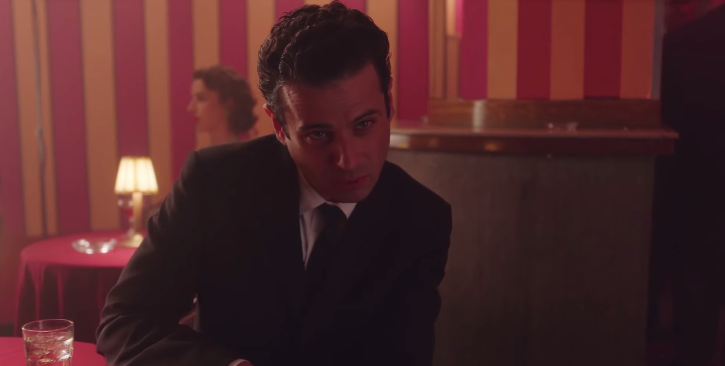 I feel like I shouldn't have to say this, but not everyone dates the Jack Kerouac-worshipping guys in high school. In short: Lenny Bruce was real as hell and regarded as one of the best stand-up comics of all time. A champion of free speech, Lenny was arrested no shortage of times during his career, most notably on obscenity charges in the early '60s.
While Lenny's appearance on Maisel is a fictionalized version, the show cleverly nods to his antics. In fact, at the end of the pilot episode, Midge bails Lenny out of jail. This move ends up being the catalyst to her blossoming career, and as the first season goes on he becomes sort of her comedy spirit guide.
So while The Marvelous Mrs. Maisel is a technicolor world of fiction, it's painted with the lives of real people who just wanted to get a laugh out of someone. Who knows what phantom figures of the late '50s will show up in the next chapter!