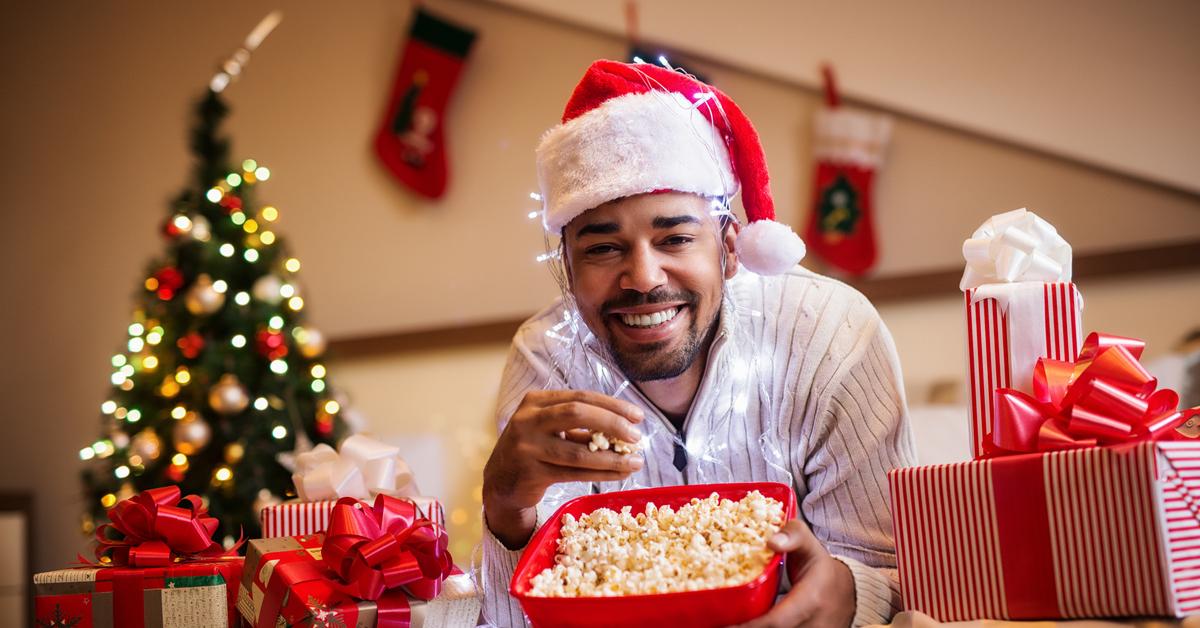 8 TV Shows to Binge-Watch if You're Going Through the Holiday Blues
Show me a person who isn't stressed by spending the holidays with family and I'll show you a liar. Or someone who needs to open their houses to adopt the rest of us ASAP. From travel anxiety to stressful family conversations, there are a million and one reasons to want to curl up in a ball and hibernate until December's over.
But because the guilt of skipping out on the holidays is often greater than sitting through even the most unpleasant of meals, we urge you to feel the fear and face it this season — then decompress with some feel-good shows that will inevitably lighten your sour mood.
People on Twitter came together to share the TV shows that got them through incredibly sad times, and what better time to round those up than the holidays? From sci-fi programs to talkshow faves, these shows are the perfect way to decompress from the Thanksgiving jitters and holiday sads — or get the whole family on the couch to enjoy these together in silence and in peace.
Article continues below advertisement