'Impractical Joker' Joe Gatto's Daughter Has the Cutest Reaction to Seeing Her Dad on TV
Joe Gatto's daughter was in the hospital with the flu — but watching her dad on 'Impractical Jokers' made her feel all better.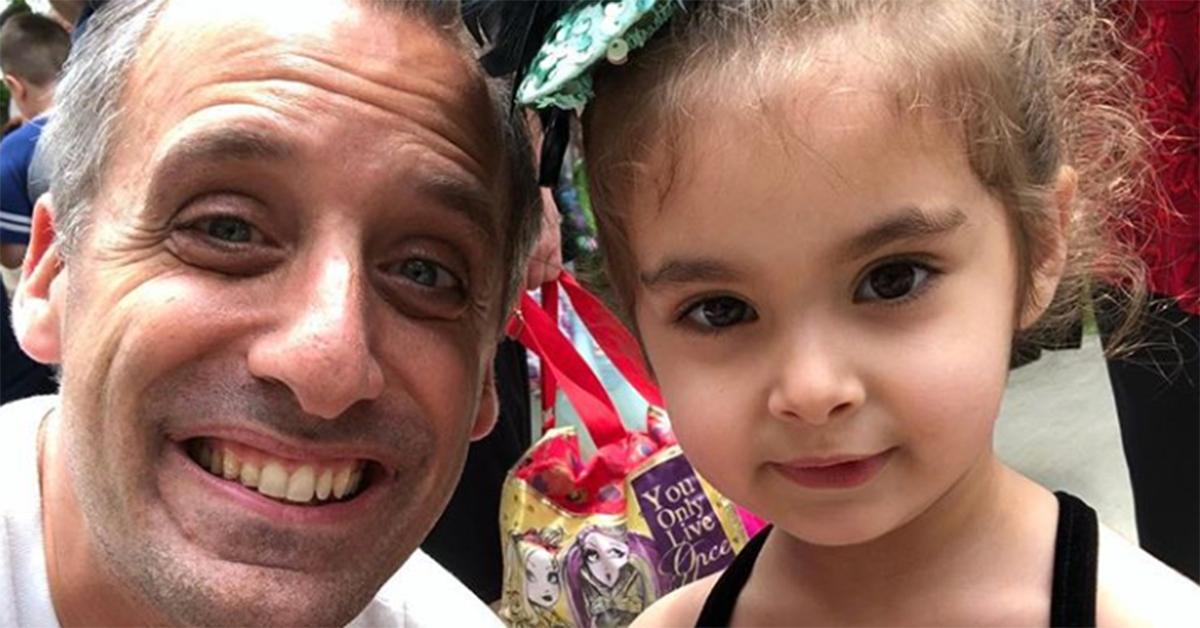 Leave it to Joe Gatto to find the silver lining. The Impractical Jokers star was in the hospital with his daughter, Milana, and he captured the sweet moment she realized her dad was on television.
Article continues below advertisement
Wearing a bright pajama set covered in Frozen stickers, Milana stopped flipping through the channels when she spotted her dad and his fellow Jokers on truTv — and her reaction was perfect. When Joe asked the 3-year-old, "Who's on TV?" she quickly responded, "Daddy," with a big smile on her face.
Last week we had to spend the night in the hospital with my baby girl because she had the flu and was running a high fever," Joe captioned the video clip. "They didn't have Disney Jr. but they did have @truTV and she did flipped out when #impracticaljokers was on. An adorable moment wrapped in a horrible night (she's all good now though friends, so don't worry)."
Article continues below advertisement
As expected, fans quickly flooded his comments section, thanking Joe for sharing the cute father-daughter memory. "Glad she's better. I'm sure watching her amazing daddy on TV brightened her up," one follower wrote. Others shared their similar experiences with Impractical Jokers. "That's all I watched in the hospital after giving birth," one fan commented before another added, "I'm grateful for hospitals having @trutv... when my mom suffered a brain aneurysm three years ago and in a coma for over a month and not expected to live, my husband and three kiddos discovered #ImpracticalJokers. Y'all brought laughter to us in a time we needed it most."
Article continues below advertisement
A third chimed in, "When my son was born it was the only thing on and we watched the show the three days we were up there." So sweet, but back to Joe's daughter...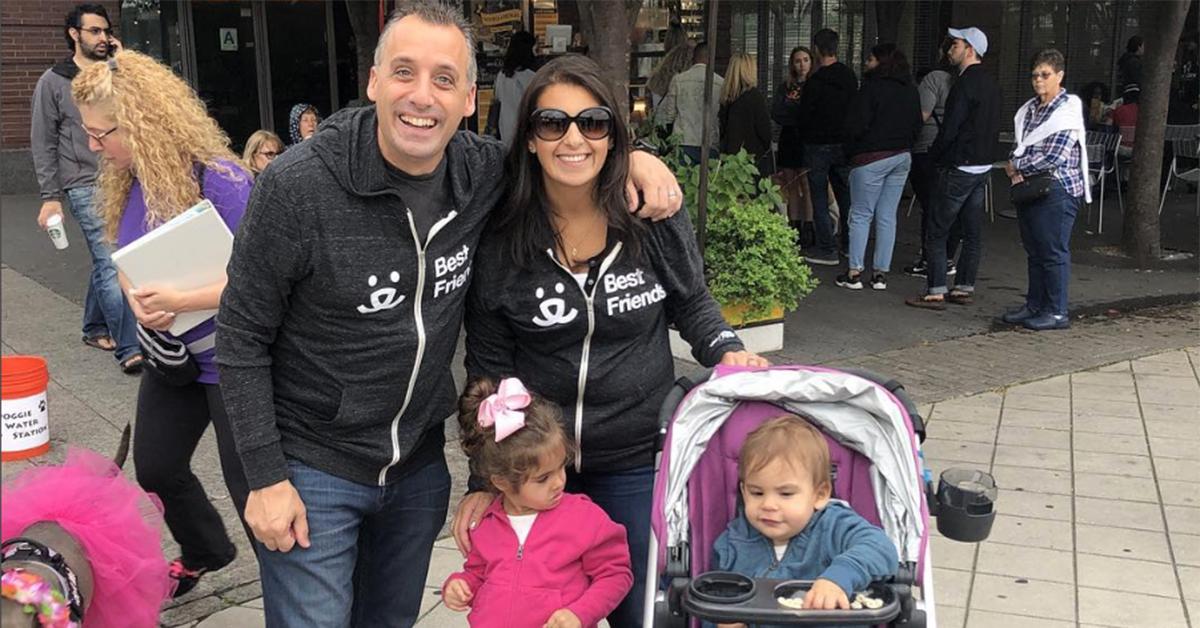 Article continues below advertisement
Milana is a daddy's girl — and Joe loves it. 
If there is one thing you need to know about Joe, it's that he is wrapped around his little girl's finger. Joe welcomed Milana in 2015 with his wife Bessy, and has been gushing about her on social media ever since. Recently, he revealed that, while Milana loves the show, she doesn't like daddy leaving to go to work.
"Yes, 100 percent, but my wife is amazing," he said when asked if the show was demanding of his personal time. "She is able to let me do this for our family. My daughter is at the age where she doesn't want me to go to work, but she also gets to come with me to work. She got to go onstage at three years old at MSG Radio City. I get to share some memories with her and my fam."
Article continues below advertisement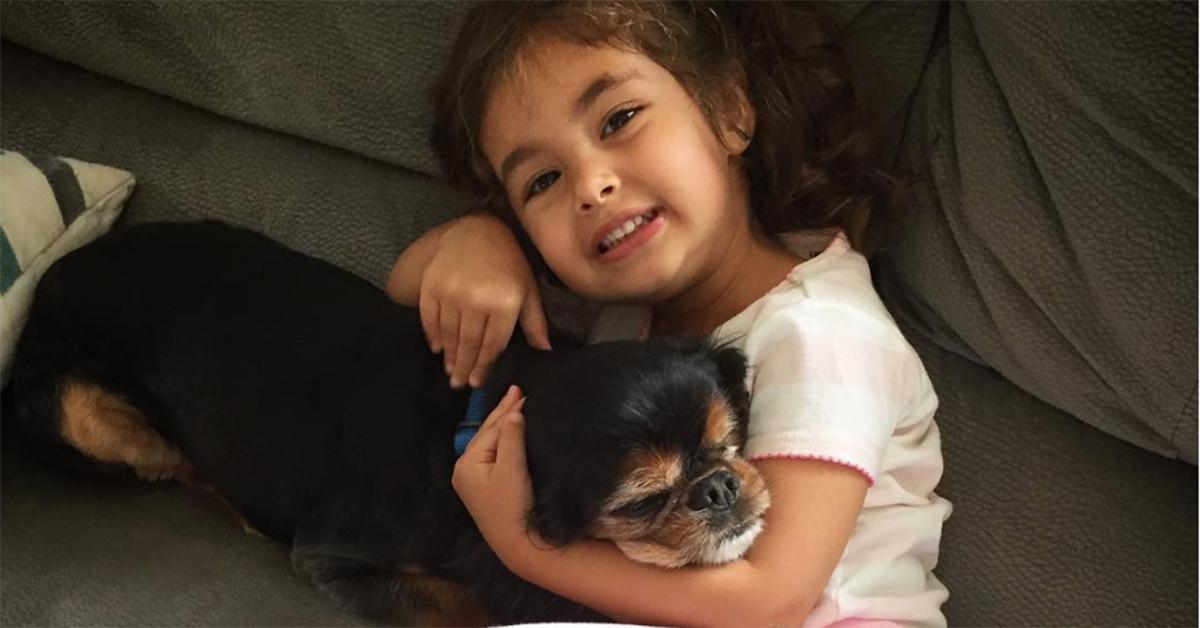 Whether dancing while eating frozen yogurt together or getting her first haircut, Joe and Milana are inseparable. Plus, they are both big dog lovers, which is important when you have four dogs — Biscotti, Zeppole, Tartufo, and Cannoli — running around the house.
Article continues below advertisement
Joe's son Remington is also a cutie!
Not to be ignored, Milana's little brother is also known to make appearances on his dad's social media — but at 16 months old, he might be too young to realize his dad is a bonafide TV star. "Watching the budding friendship between these two makes my heart warm," Joe captioned a photo of his kids. "Like my siblings, watching them make a really great bond is cool to see as a father. If you're looking for an excuse to call your sister or brother and say hello, let this be your call to action. I promise you were once inseparable, even if maybe somewhere along the way life got in the way."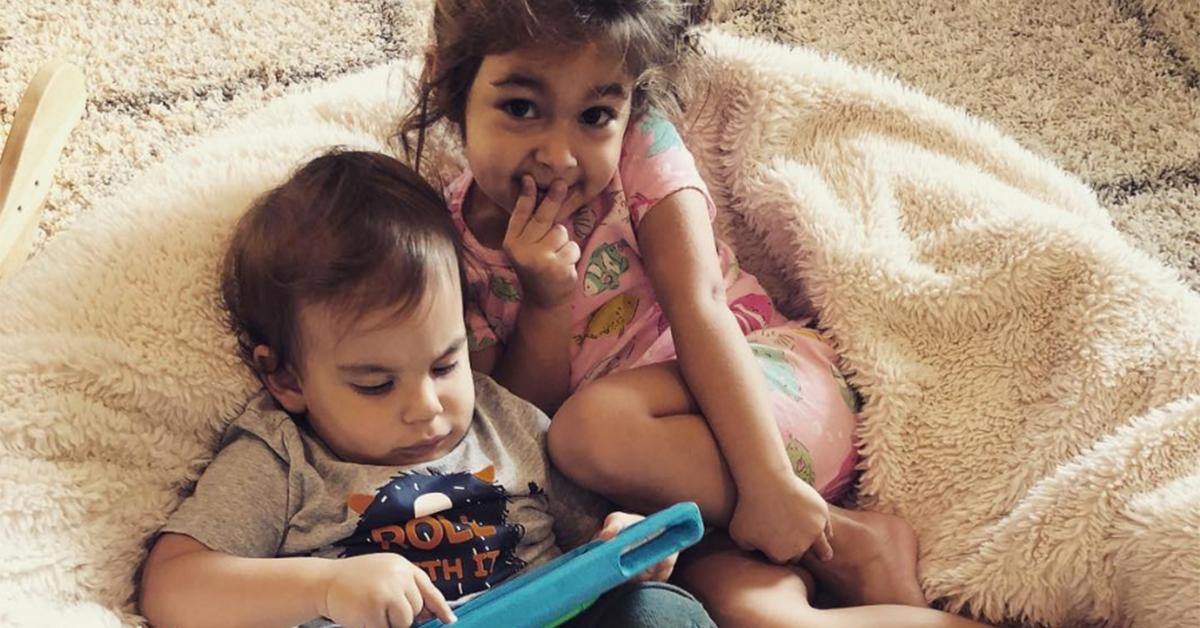 Awww. We always knew Joe was our favorite. Watch Impractical Jokers Thursdays at 10 p.m. on truTV.