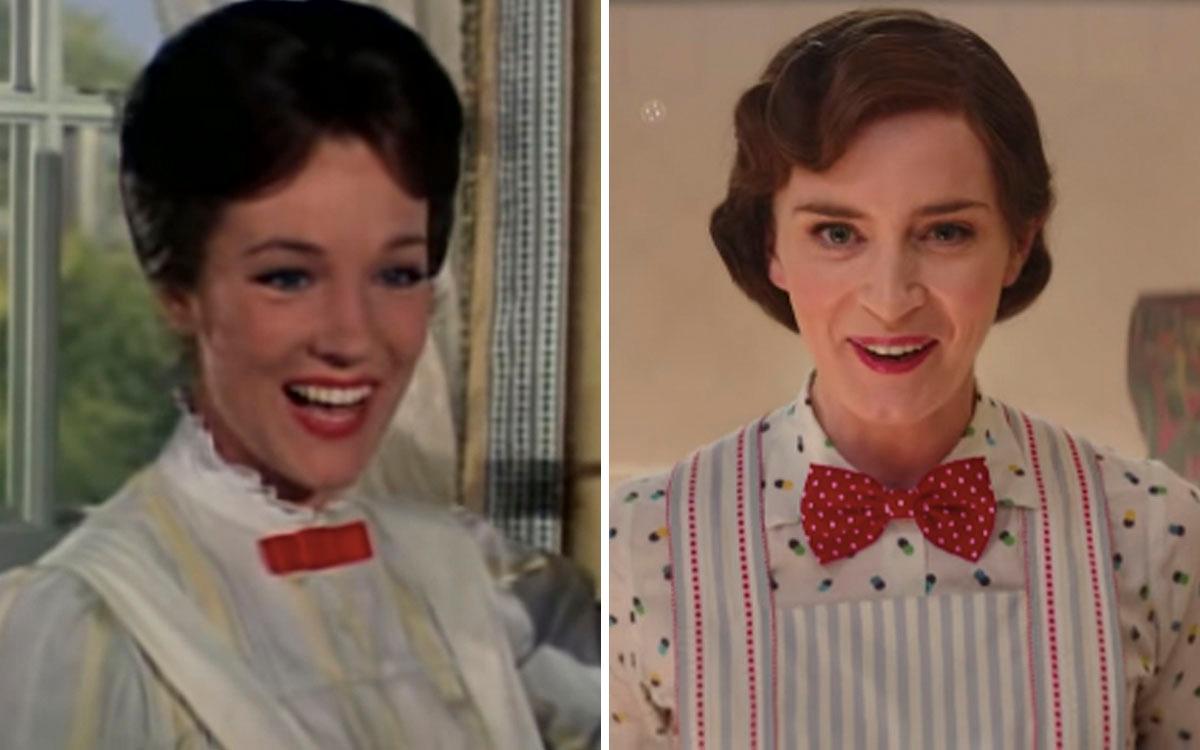 Why Isn't Julie Andrews in the New 'Mary Poppins'? The Practically Perfect Star Is "Hands-Off"
By Mary Grace Garis
Even a Mary Poppins purist would have a hard time not getting sucked into the cartoonishly delightful world of Mary Poppins Returns. Emily Blunt stars as the most magical nanny of all time, and though she looks practically perfect in every way, we have to wonder: why isn't Julie Andrews in the new Mary Poppins movie? Because such bad news certainly needs a spoonful of sugar to make the medicine goes down. Plus, it does seem a little off that she won't be paying the Banks children (well, "children") a visit.
Well, it's not that the OG Mary Poppins is turning her nose up at the remake. In fact, according to Emily and director Rob Marshall, there's only love between the Poppinses.
So what are Julie Andrews' thoughts on the Mary Poppins sequel?