We Finally Know Why Caroline Forbes-Salvatore Has Been MIA on 'Legacies'
What happens when the twins turn 22 on 'Legacies?' Only OG 'Vampire Diairies' fans will remember...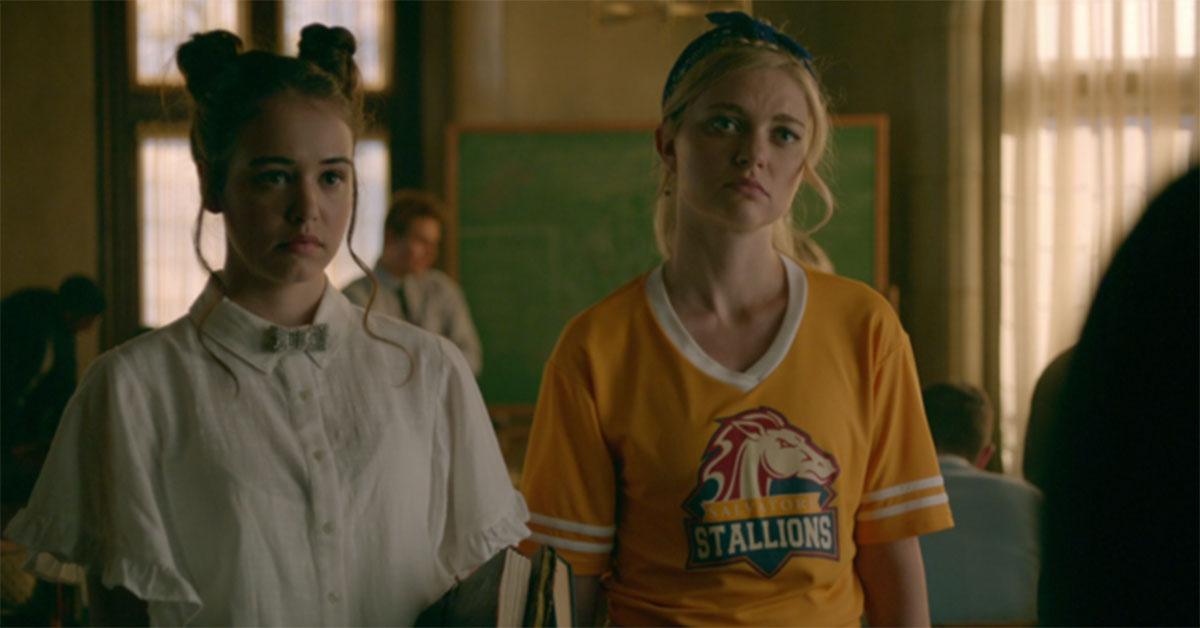 You don't need to watch The Originals or Vampire Diaries to enjoy the CW spinoff, Legacies, but it definitely doesn't hurt. Fans learned this the hard way on last week's episode when Jo Laughlin (Alaric Saltzman's first love) confronted Alaric about the twins' upcoming birthday.
Article continues below advertisement
To briefly recap, sisters Josie and Lizzie were visibly upset when they discovered that their mom Caroline would not be attending their Sweet Sixteen. Before returning to the Afterlife, Jo, who happens to be the twins' biological mom, asked Alaric a very important question — one OG Vampire Diaries and The Originals fans definitely know the answer to.
"Do they know what happens when they turn 22?" Jo asked, to which Alaric responded, "No, not yet. And we don't want them to know until we've exhausted all our options." It was soon revealed that Caroline was skipping their birthday to follow a lead to prevent the twins from ever needing to know the answer.
Article continues below advertisement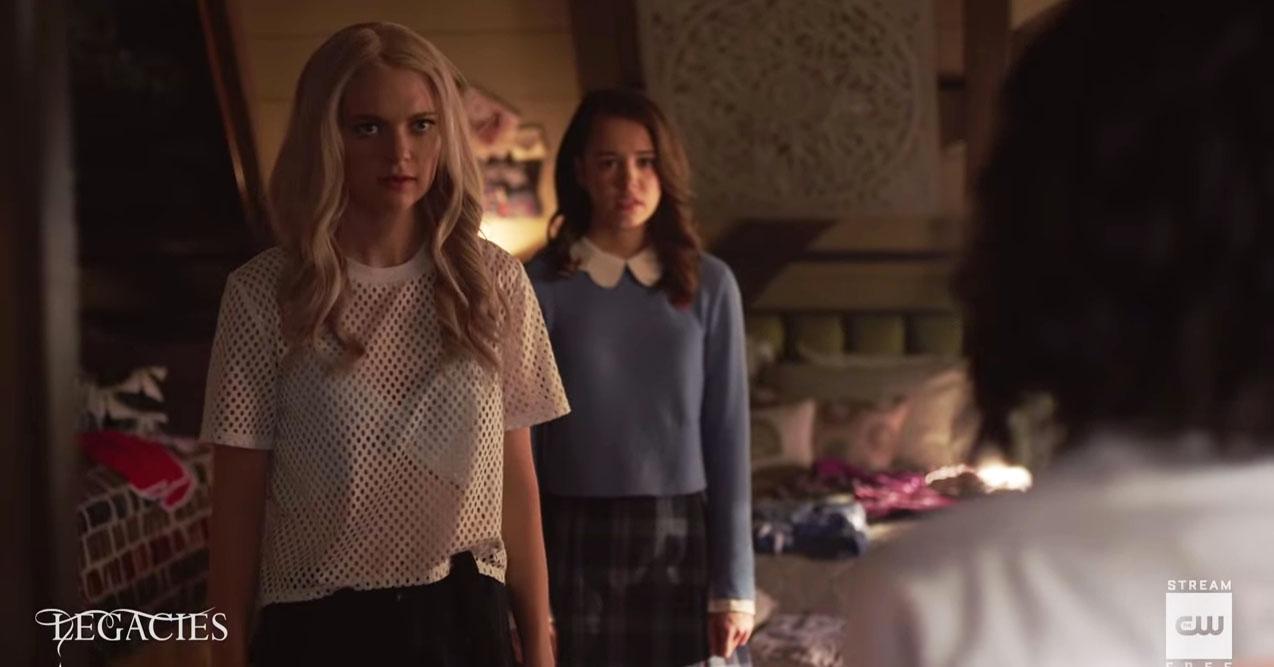 So, what happens when the twins turn 22? 
In six years, the girls will be forced to undergo The Merge, which is when the stronger twin absorbs the power of the weaker sister, leaving the survivor as the new leader of the Gemini Coven.
Article continues below advertisement
This is something Jo knows all too well. On Vampire Diaries, Jo had a twin named Malachai "Kai" Parker. To avoid having to merge, Jo hid her magical powers in a knife. This caused Kai to be trapped in a prison world, which he ultimately escaped — to kill Jo, who was pregnant with Josie and Lizzie at the time, right before her wedding to Alaric. TBH, we're still not over it.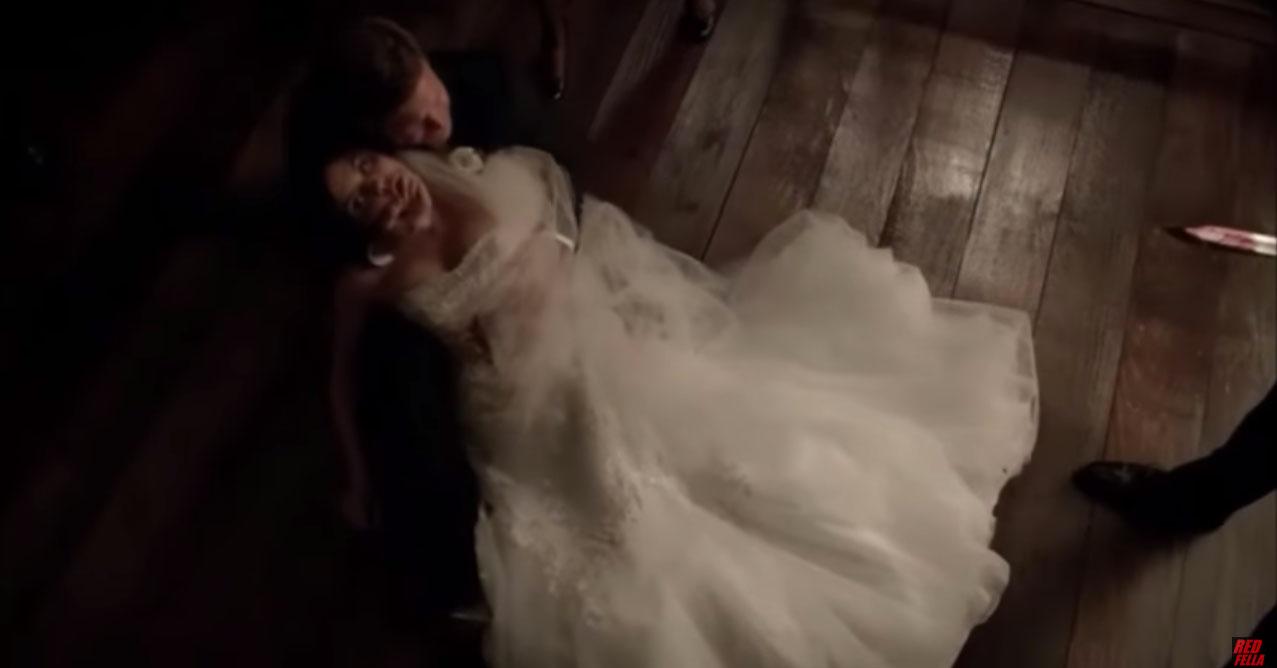 Article continues below advertisement
Anyways, Jo and Lizzie were then placed in Caroline's womb by the coven, which is how they survived — and why Caroline is determined to save her daughters from having to perform the ritual, or "merge" when their time comes.
Where is Caroline on Legacies? 
Since the twins' birthday — and possible merge — is still years away, this quest Caroline is on explains why she has been noticeably absent from the CW series. However, it's unclear when viewers will actually see Caroline, played by Candice King, on Legacies. "We're going to hear her and feel her a lot. I don't know when we'll see her. I, of course, would like to see her anytime," show runner Julie Plec explained to Entertainment Weekly. "The door is open. But the girls are dealing with the fact that their mother, who has raised them, is a little absentee lately."
Article continues below advertisement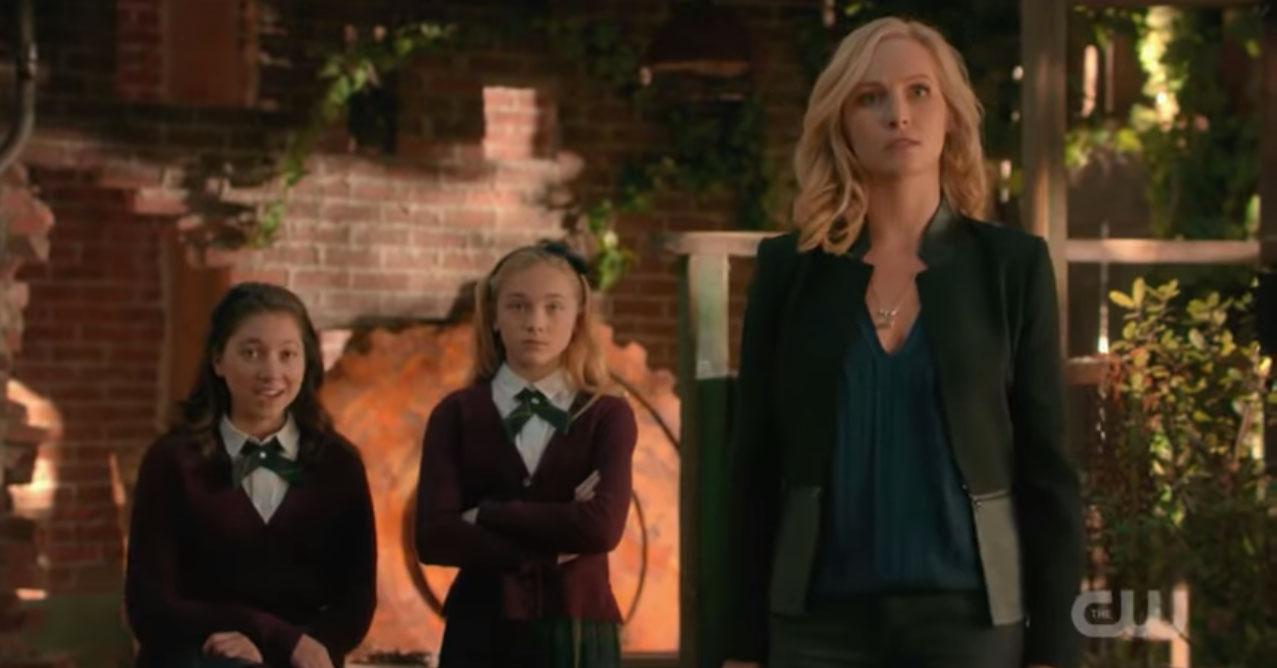 While the twins are visibly upset on the show about their mom's absence, it's all for a good cause, as we mentioned above. "Alaric knows [Caroline is] actually off doing other things that have to do with the long-term survival of their daughters," Julie added. "So the mystery of, where is Caroline, why isn't she coming home for their birthday, that kind of thing is gonna be part of our story in the hopes that one day we'll be able to have her walk through the doors as well."
Article continues below advertisement
And Candice is ready to return to her CW home. "Never say never," she said of her return. As expected, fans cannot wait. "Totally forgot the twins were supposed to fight each other to death at 22. At some point... Caroline needs to show up tho," one viewer recently tweeted before another added, "I don't want anything to happen to the twins on merge day... Caroline better find a loophole! However, I believe that Josie would be the stronger twin in the equation!"
Watch Legacies Thurdays at 9 p.m. EST on the CW.