Surprise! The 'Disney Parks Magical Christmas Day Parade' Is Not Live
Article continues below advertisement
However, some viewers often wonder if the annual parade is actually taped on Christmas — or if it's just a little TV magic. Hint: don't believe everything you see.
So, is the Disney Christmas Day Parade live? 
Unfortunately, no. The parade does not actually take place on December 25 — but viewers have the illusion thanks to the magic of Disney. In 2018, the show was actually taped sometime in mid-November, and hosts Jordan Fisher and Sarah Hyland provided the clues.
Article continues below advertisement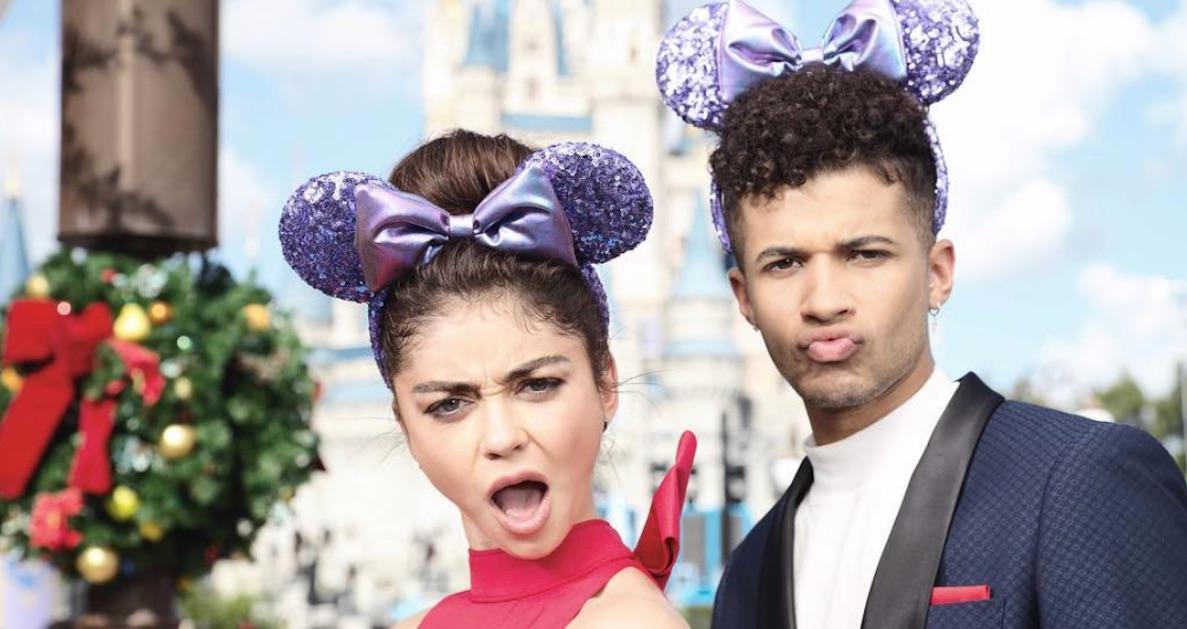 Jordan posted a photo with the Modern Family star on Nov. 21 at the theme park — nearly one month ahead of the holiday. One eagle-eyed Disney goer revealed the parade was seemingly taped on Nov. 15, thanks to a minor parade schedule switch up.
"A Christmas Fantasy parade is being taped at Disneyland on Thursday, November 15, 2018. Just because I saw the schedule on that day where the parade is at 11:30 and 3:30. The normal time would be at 3:30 and 6:00 or 1:00 and 3:15," they wrote online. "Only that day is when the parade is at that time. Which means they are taping that day. Disneyland will do the whole parade because Disneyland has a longer parade route down Main Street U.S.A than Magic Kingdom in Florida."
So, if you want to attend a taping, you can start planning your Disney vacation ahead of next year's taping.
Article continues below advertisement
Who is performing at the 'Disney Parks Magical Christmas Day Parade'?
Hosts Sarah and Jordan will be joined by co-host (and former Bachelor star) Jesse Palmer, along with correspondents Trevor Jackson (of grown-ish fame) and Good Trouble star Cierra Ramirez.
There will also be a handful of performances to spread the Christmas cheer, including Gwen Stefani, who will be singing "Winter Wonderland" from her Christmas album and Brett Eldredge, who will perform the holiday classic, "Do You Hear What I Hear?"
Article continues below advertisement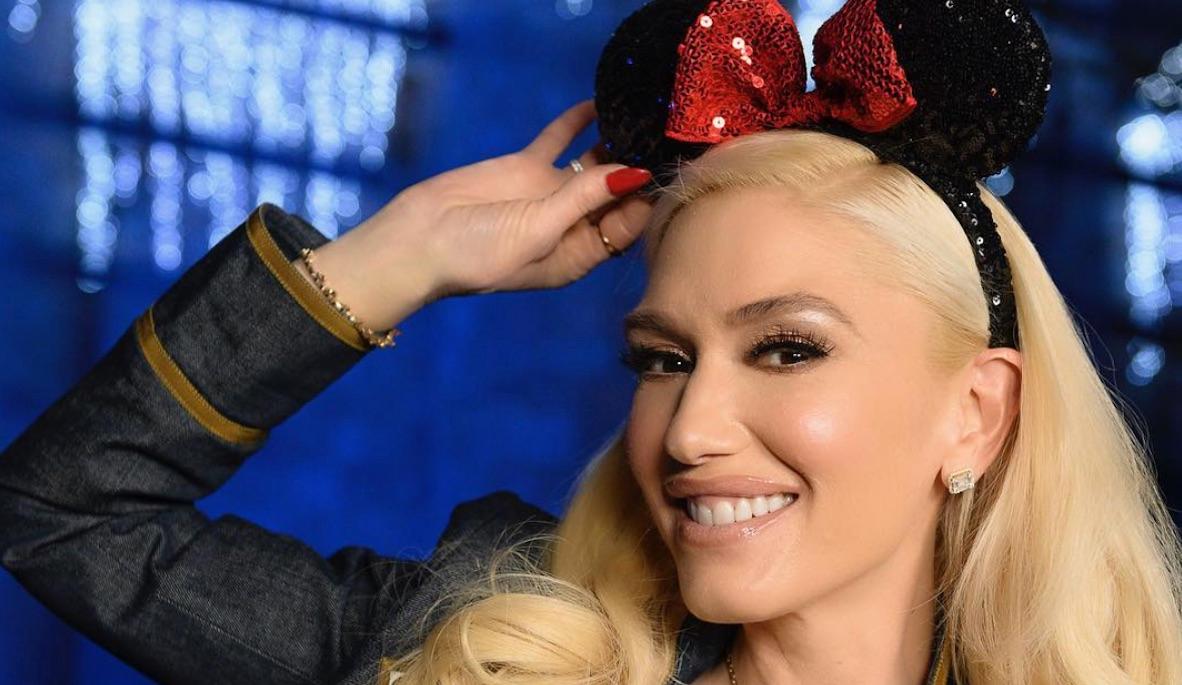 Opera singer Andrea Bocelli will be joined by his equally talented son Matteo, and the father-son duo will sing, "White Christmas." Plus, viewers can expect to see (and hear) Aloe Blacc, Cloak and Dagger star Olivia Holt, American Idol winner, Maddie Pope, and a cappella group DCappella.
Article continues below advertisement
Oh, and host Jordan will also be taking the stage to sing the classic, "This Christmas."
Wait, are Mickey and Minnie married? 
The Disney couple will be making a cameo (or two, or three) during the parade, and fun fact: Mickey and Minnie are really married. In an interview in 1993, Walt Disney revealed that "in private life, Mickey is married to Minnie." However, they have never officially tied the knot on screen.
Article continues below advertisement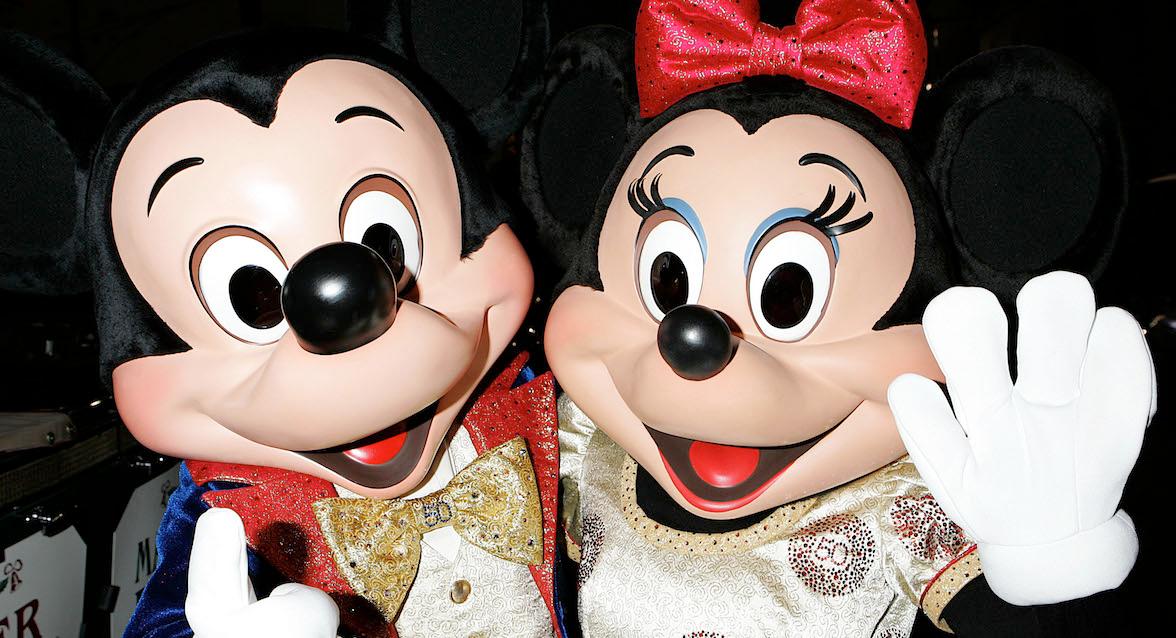 Wayne Allwine, who voiced Mickey from 1977 until his death in was incidentally married to Russi Taylor, who was the voice of Minnie Mouse. O.M.G.
Watch the Disney Parks Magical Christmas Day Parade on Tuesday, December 25, 9 a.m. EST on ABC.