Did Amber Portwood Really Quit 'Teen Mom OG'?
Did Amber Portwood really quit 'Teen Mom OG'? Here is what the MTV star revealed on the reunion episode. Plus, how she's doing today.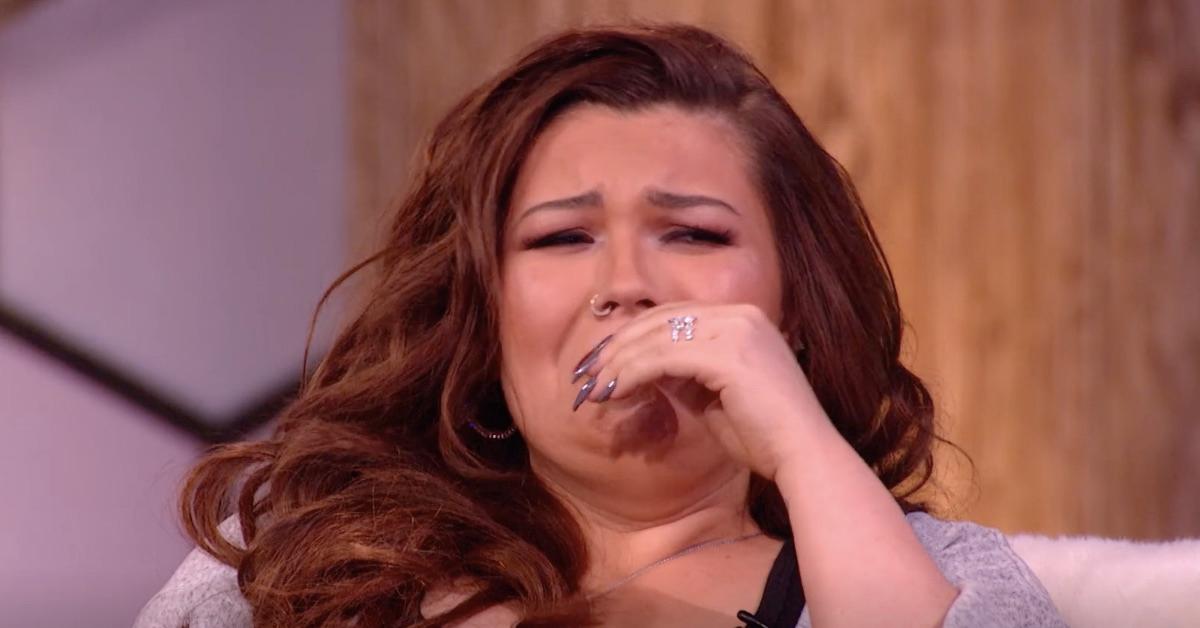 It seems Amber Portwood has had a year of ups and downs, with the high point being the birth of her son, James, and the low point being her struggle with postpartum depression.
Article continues below advertisement
The stress of her PPD, coupled with a feeling she hasn't been given enough time to address her mental health off-camera, led to an angry confrontation with Dr. Drew in a sneak peak for tonight's Teen Mom OG reunion special.
And the clip has led a lot of fans to fear Amber will quit the MTV series for good.
Article continues below advertisement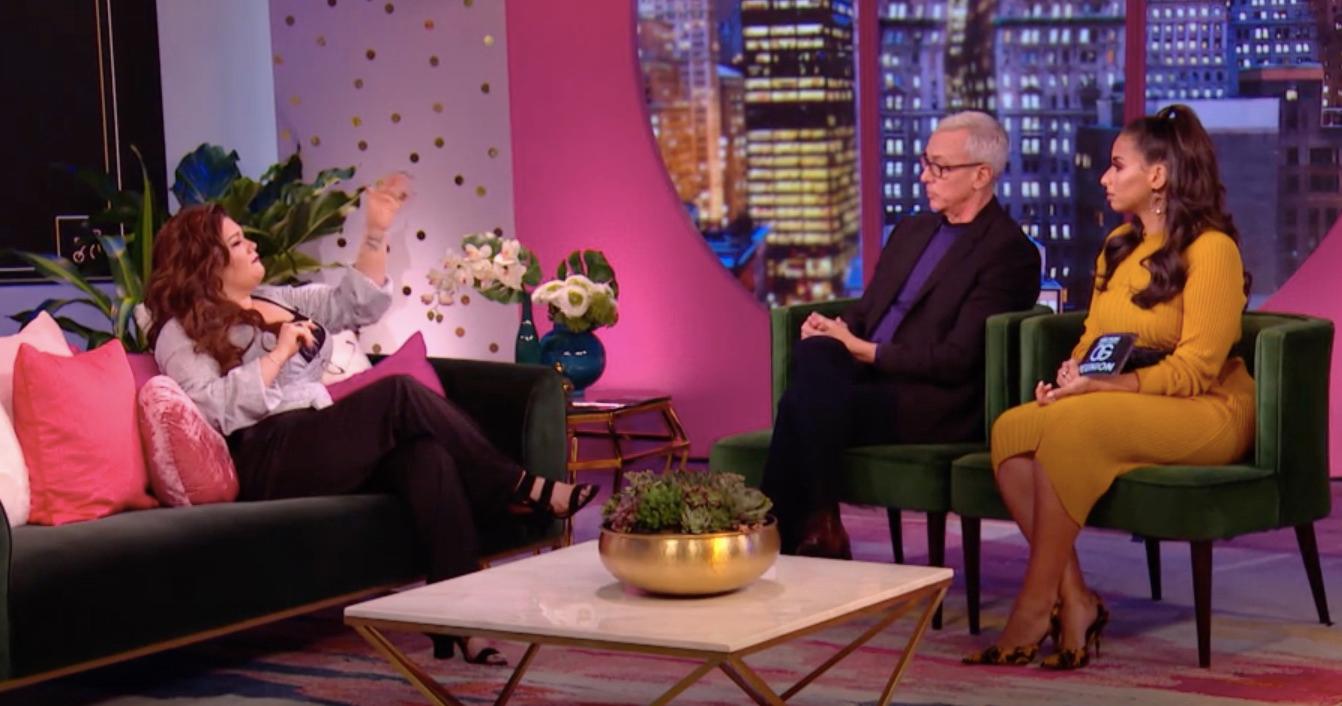 So, did Amber Quit 'Teen Mom' or what?
During a tearful sit-down with Dr. Drew and Nessa, Amber seems to feel the producers applied a double-standard when they gave her a week off shooting to deal with her PPD, while co-star Catelynn Lowell, who also suffered the disorder, was given a month off.
However, as Drew points out, Catelynn went to an inpatient treatment program, which is why she was given that time away from filming. It's unlikely the program would have even permitted the presence of cameras.
Article continues below advertisement
"Would you like to go to treatment?" Drew asks, adding that he thinks it would be great if she did. Amber seems to take that as proof of the nagging feeling she's been having: that nobody would miss her if she left the show.
Even when Drew says he would miss her "profoundly" and Nessa agrees, the 27-year old says "I just feel like nobody would."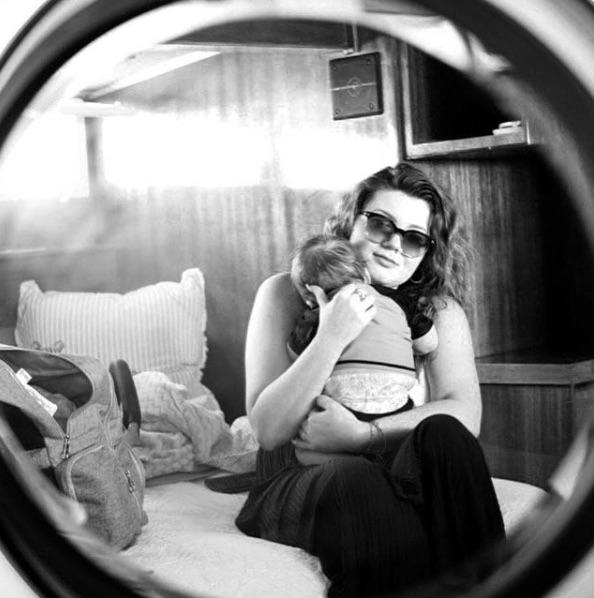 Article continues below advertisement
It's clear from the emotional finale and this reunion sneak peek that Amber is a mom in crisis who is dealing with some very scary thoughts and feelings. As much as it would suck for fans who've followed her journey, it might be in her best interest to either quit the show or take a break to deal with the issue in a "more intensive environment," as Dr. Drew put it.
How is Amber Portwood doing now?
Thankfully, Amber seems to feel her current care plan is helping, which includes work with her psychiatrist and the support of friends and family, especially James's father, Andrew Glennon.
Article continues below advertisement
On Twitter, she recently shared a sweet message thanking him for being so supporting. She met the cinematographer while filming Marriage Bootcamp: Reality Stars with her ex, Matt Baier, and it's nice to see he's still a positive presence in her life.

Article continues below advertisement
Another sign Amber is on the road to recovery is that she's reaching out to lend a hand to others struggling with depression. When one fan reached out from her own dark place, the mom-of-two offered her love and prayers and told her to DM any time she needed, saying "You are always stronger [than] you will ever know! That's why we don't give up. You will be OK in this life."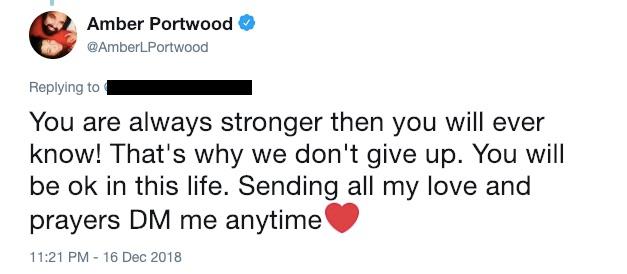 Here's hoping this is a message Amber is sending to herself, too. Obviously it would be a huge loss for TMOG fans if she left for a month — or even worse, forever — but that loss would also be nothing compared to what we might feel if Amber doesn't do what she needs to take care of herself, Leah, and James.
Catch Part 1 of the Teen Mom OG reunion special tonight at 9 p.m. EST on MTV.