Is Wendy Williams Divorcing Husband Kevin Hunter for Allegedly Knocking up His Side Chick?
The talk show host, who's no stranger to controversy, found herself at the center of the rumor mill when allegations that husband Kevin Hunter impregnated his mistress started floating around the internet.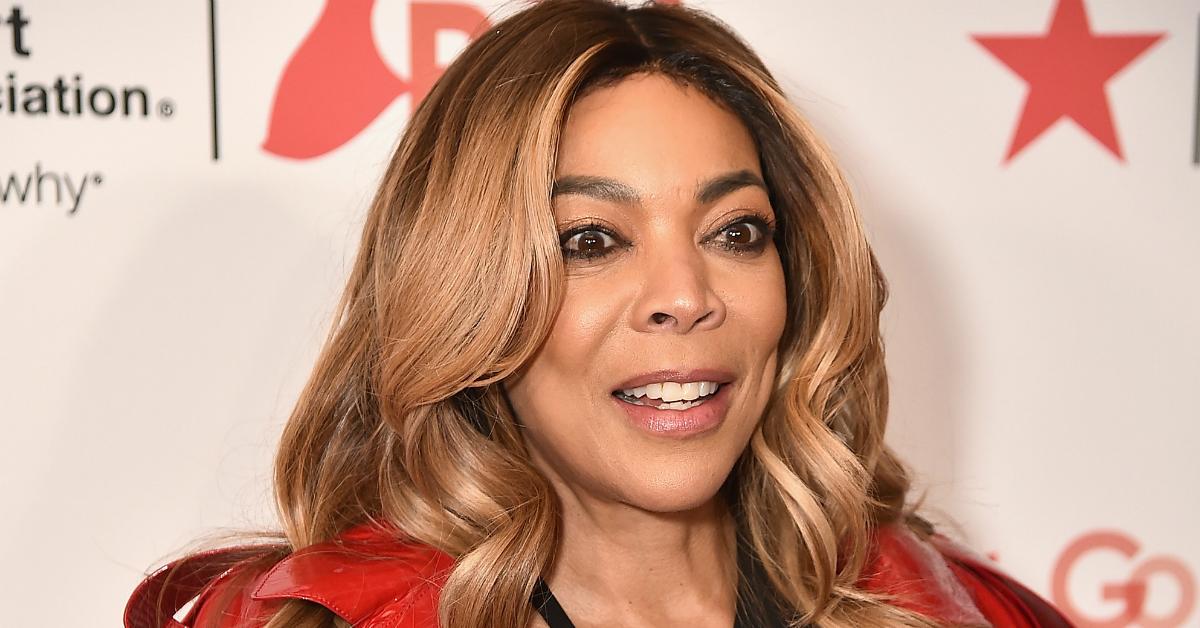 Talk show host Wendy Williams is no stranger to controversy, like when she created "Baby Mama" charts for popular public figures and celebrities who have an affinity for having children.
But it seems that she found herself at the center of a child controversy that hit a bit close to home, when allegations started circling the internet that her longtime husband Kevin Hunter got his "side chick" pregnant.
Article continues below advertisement
Some felt that Williams was justifiably getting a taste of her own medicine, since the TV personality has made a name for herself by talking about the personal and romantic lives of others. Nayvadius DeMun Wilburn, also known as the rapper Future, was particularly incensed at Williams' attempt at dragging him by including his name in the Baby Mama chart.
All of the baby-pregnancy controversies, and shade-filled comments from the TV Host could come back to bite her, because her husband of 21 years allegedly went and had a baby with the other woman, Sharina Hudson, something that Wendy seemed way too fond of roasting rappers like Fetty Wap and Future for on national television. Which is why this is the big question on the minds of everyone who's following this drama:
Is Wendy Williams' husband's girlfriend pregnant?
Article continues below advertisement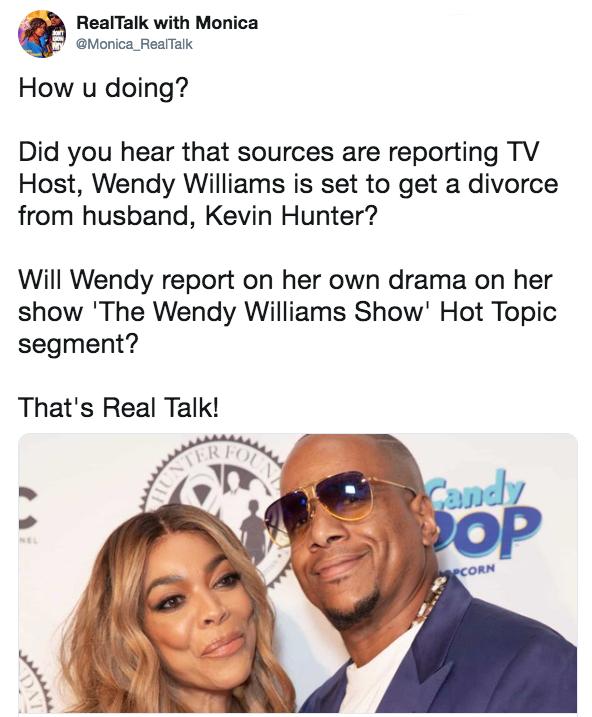 Wendy and Kevin have been married for a long, long time, and rumor has it that Kevin's been fooling around with a mistress for a while now. To top it all off, Kevin has not only been hooking up with a side-chick, but she lives just down the street from his marital home. Talk about scandalous.
Gossip blog lovebscott.com reported that Kevin's alleged mistress is pregnant and still living in that same house down the street, much to Wendy's dismay.
Article continues below advertisement
In fact, the same source indicated that the news is affecting Wendy's work so much that the TV host has resorted to "self-medicating" on set and has become somewhat of a terror to work with. From "cussing" out Whoopi Goldberg behind her back to walking around "wobbly" from prescription pills and "zoning out" during taped segments.
Wendy attributed her health issues to Graves Disease, something she openly discussed on her program. If this source is to be believed, Wendy's illness has less to do with her on-set behavior and more to do with unhealthy coping mechanisms to deal with the grief of a marriage that's deteriorating.
Is Wendy divorcing her husband?
The TV personality says that she's "laughing" about the longtime rumors regarding her husband's infidelity, and that her marriage with Kevin "is as solid as ever." A source reportedly stated that Wendy "does not appreciate people taking shots at her or her marriage" and the whispers of her and Kevin calling it quits after their son, Kevin Hunter Jr. went off to college.
Article continues below advertisement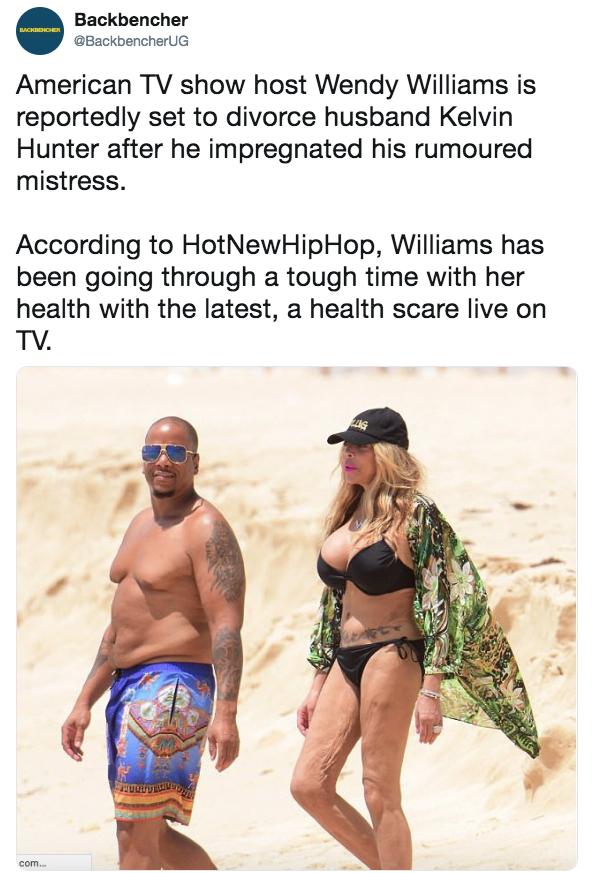 Cherie Johnson dissed Wendy after the rumors.
Although Future got his shots in on Wendy Williams after she shaded him on TV, his response pales in comparison in pure savagery when juxtaposed with Family Matters actress Cherie Johnson. The 43-year-old Pittsburgh native went all in, suggesting that Wendy was a victim of domestic violence at Kevin's hands, referencing the shoulder injury Williams recently sustained.
Article continues below advertisement
Cherie went on to say that she heard Hunter "got his mistress pregnant for the second time and [she has to] play step mama again" and then went even further when she called Wendy "William," referencing the longstanding rumor that she was born a man. To top it all off, she asked why Wendy wasn't going around getting pregnant, since Kevin has that "super sperm."
Look, I never said it was classy. Check out Cherie's video below.