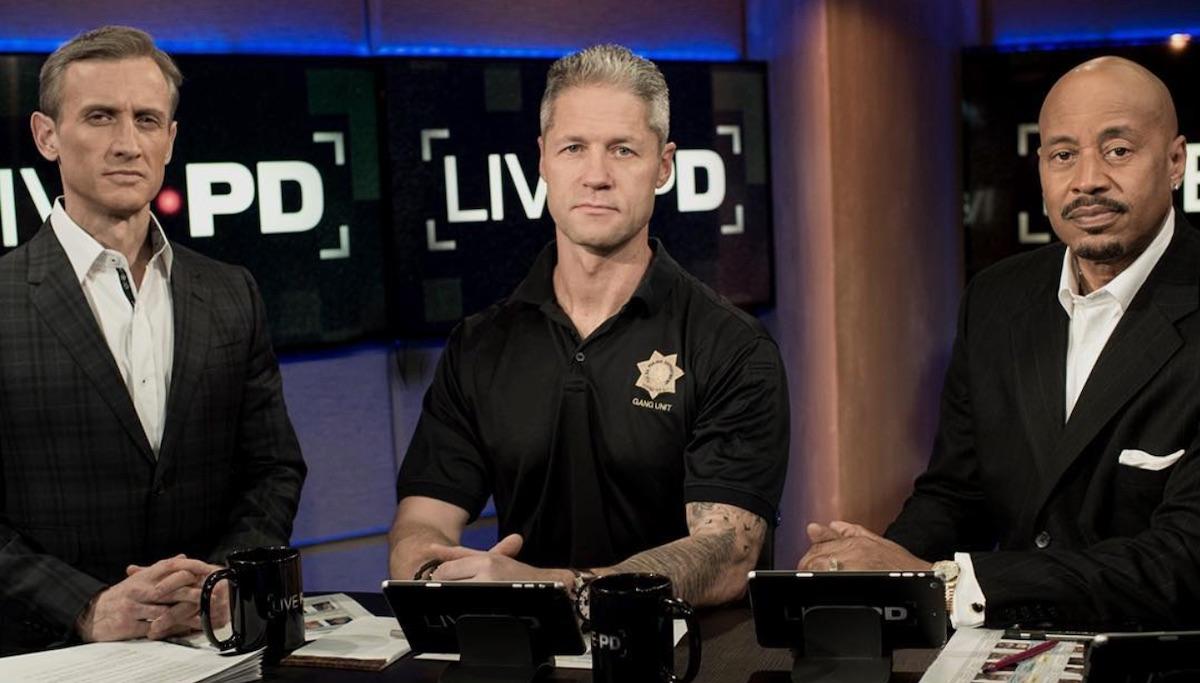 Meet the Fan-Favorite Officers From 'Live PD'
By Anna Quintana
If you loved watching Cops growing up, then you'll definitely be hooked on the A&E reality series Live PD. The show follows officers across the country — from both urban and rural communities — as they patrol. Live PD also features an in-studio host, Dan Abrams, as well as two analysts: Sean Larkin, a full-time police officer, and Tom Morris, a crime reporter. These pros give real-time insight to viewers on what they are seeing.
What also makes Live PD different from other reality police procedurals is that the majority of the footage comes from a "mix of dash cams, fixed rig and handheld cameras." So, who are these officers we are seeing in action? Check out some Live PD cast favorites below:
1. Sean "Sticks" Larkin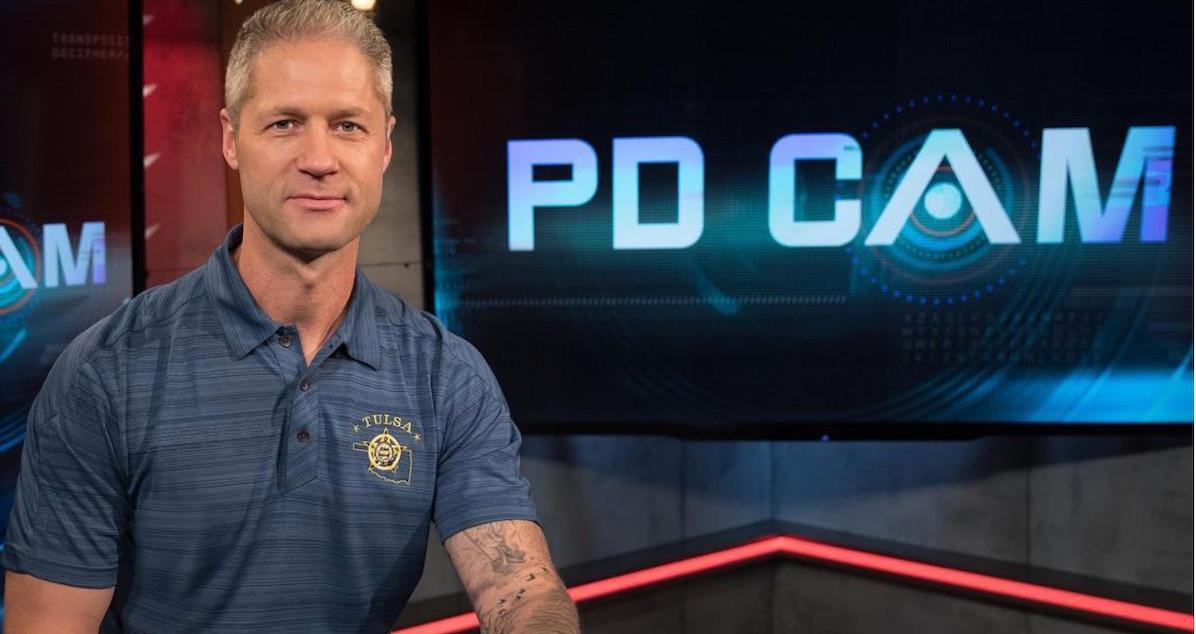 Along with being a full-time police officer in Tulsa, OK, Sgt. Larkin is also analyst on the A&E series. He is also the host of PD Cam, which gives fans an officers' POV thanks to body cameras, dash cams, helicopter footage, security/surveillance cameras and citizen journalists' personal mobile phones.
"I get a kick out of these idiots who try to burglarize businesses or homes. They come in through a roof, and they fall through [it]," he said of the footage. "All of a sudden you just see this body drop through the ceiling and land on one of the counters or something and it's like, That's what they get. I crack up every time."
Follow Sean on Instagram here.
2. Sheriff Mark Lamb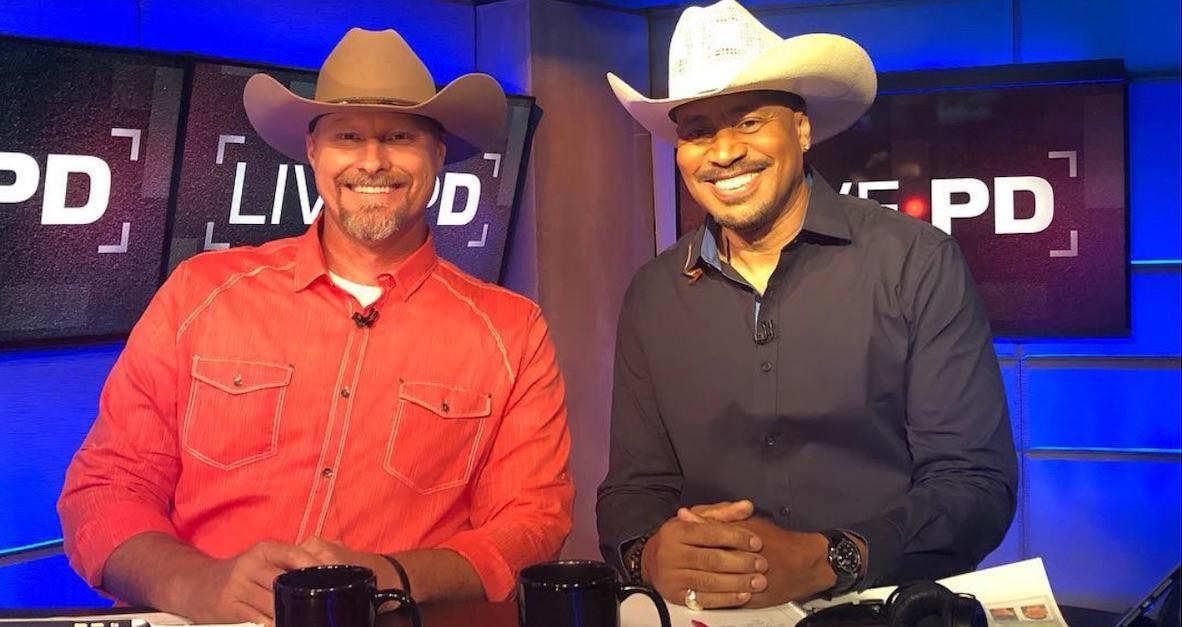 Along with appearing on Live PD, Sheriff Lamb is also featured in the docuseries 60 Days In, where innocent people are sent into the Pinal County Detention Center to hopefully make necessary changes and make the facility safer.
According to his bio, the Arizona-based officer was elected as the 24th Sheriff of Pinal County in January 2017 — where he manages more than 650 employees.
Follow Mark on Facebook here.
3. Sgt. John Curley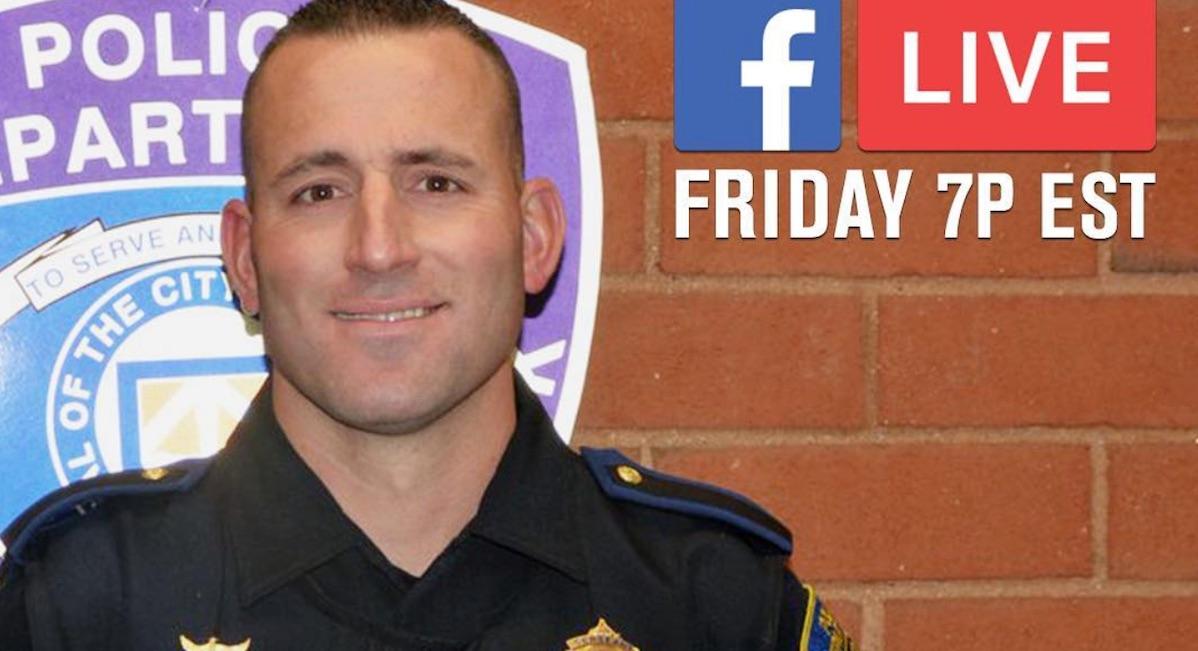 Sgt. Curley has worked at the Warwick Police Department in Rhode Island for eight years, and recently he dished on the most intense situation he experienced on Live PD.
"I would have to say the DUI car chase. Car chases in general are very intense and then it ended in a foot pursuit, which is also intense," he told A&E. "With car chases, sometimes you can't control whether or not it's going to be terminated or end in a crash. But when there's a foot chase, that's between you and somebody else; may the best person win."
Fun fact: Sgt. Curley was a semi-pro hockey player and was on a farm team for the San Jose Sharks before joining the force.
4. Deputy Addy Perez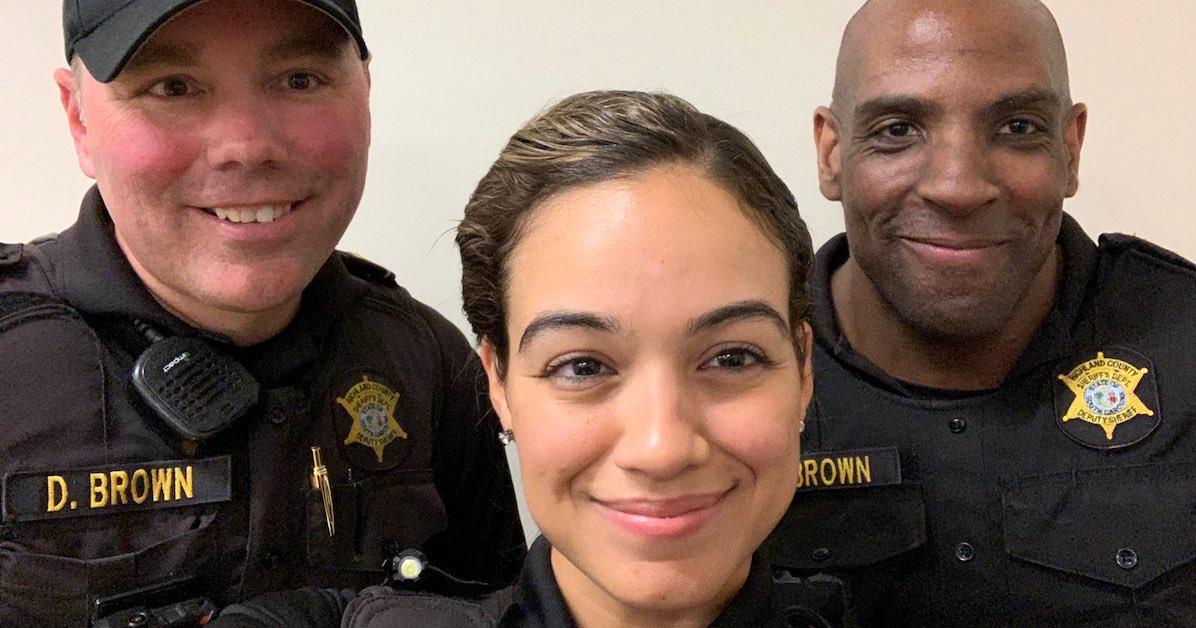 Based in South Carolina, Addy, who is originally from the Bronx, works alongside Live PD co-stars Garo Brown and Danny Brown at the Richland County Sheriff's Department. Along with being a police officer, Addy is in the military, where she serves as a drill sergeant in the Army. She came off active duty in 2016.
"It was an easy transition from the military into law enforcement. They have similarities on the structure and the environment and some things you're built to do," she said. "I come from a family of law-enforcement and military folks — I have a lot of friends, a lot of cousins and uncles and aunts with the NYPD — so it was an easier transition for me to go into it. I was more familiar with the environment as well."
Follow Addy on Twitter here.
5. Jessica Costa and Andrea Zendejas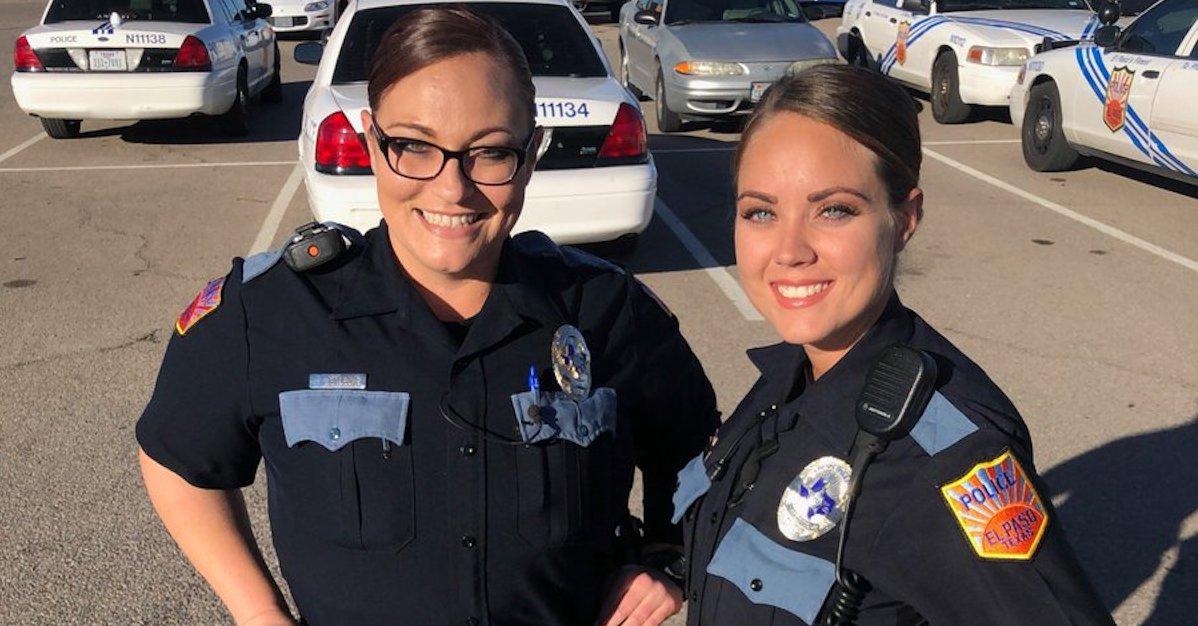 These tough ladies work at the El Paso Police Department together. Earlier this year, Andrea was injured while responding to a suspicious subject call.
"Was in a bit of a scuffle the other night where I was briefly knocked out," she tweeted. "Thankful for a friend who came to the hospital w/an extra shirt since the one I was wearing was partially ripped off. Also, I am very much thankful for my Partners, We fight like a family & ride like a family."
In 2018, Andrea was also named Law Enforcement Officer of the Year by the El Paso Chapter of the Military Order of the World Wars.
Follow Andrea on Twitter here. Unfortunately, Jessica does not seem to be active on social media.
6. Deputy Mark Pini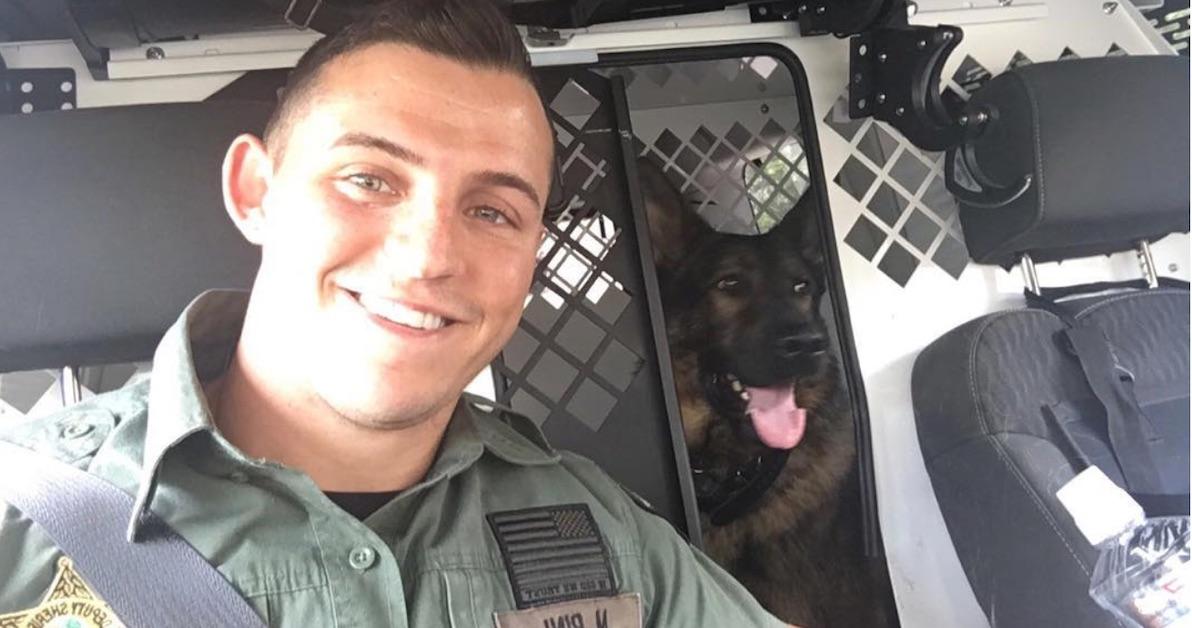 Mark Pini is a K9 handler — his partner Yogi is right by his side on Live PD — as well as a proud father to son Ryker and a combat veteran.
"Dogs > people," he recently captioned a selfie with Yogi, and we don't blame him.
Follow Mark on Instagram here.
7. Deputy Chris Ramos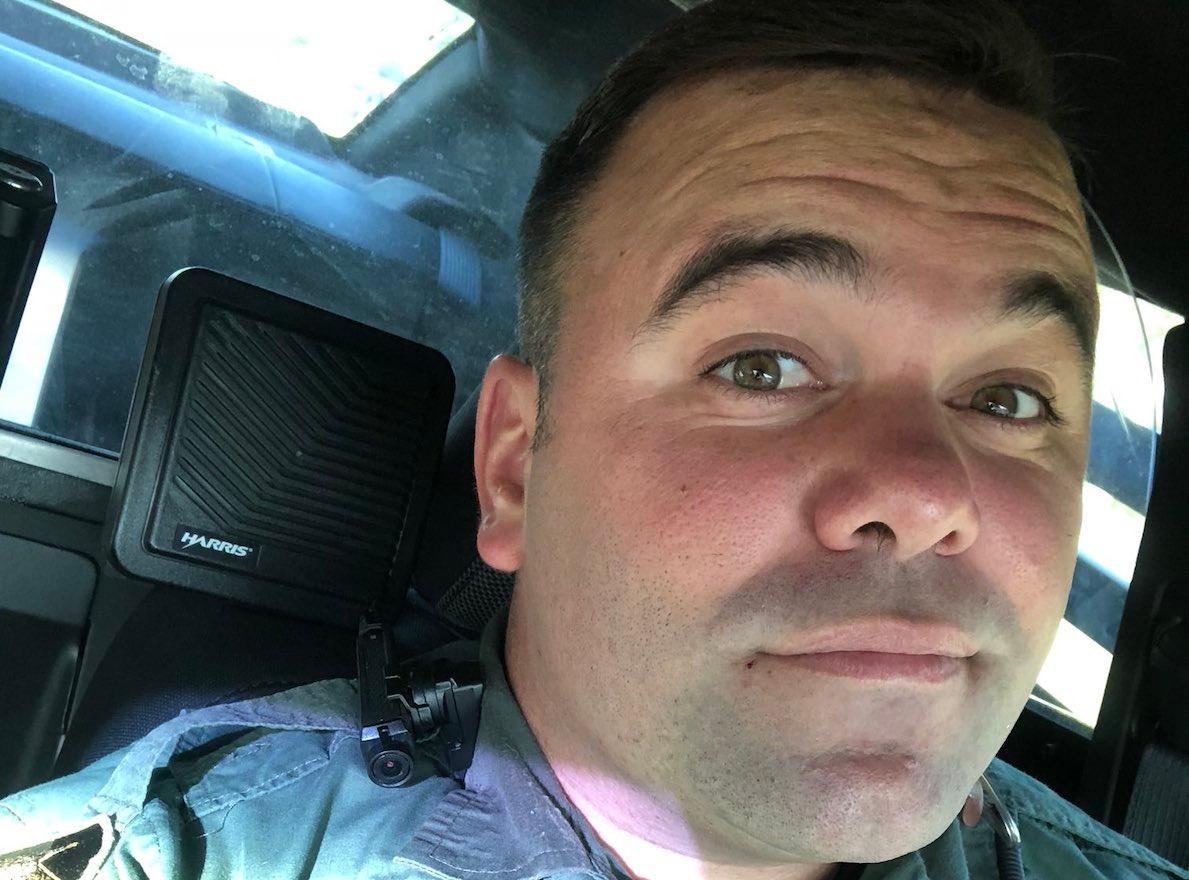 The Pasco sheriff deputy is based in Florida, and according to his Twitter bio he "dabbles in crime fighting."
Fun fact: he also considers himself a novice drone photographer. Follow him on Instagram here.
8. Cpl. Mark Laureano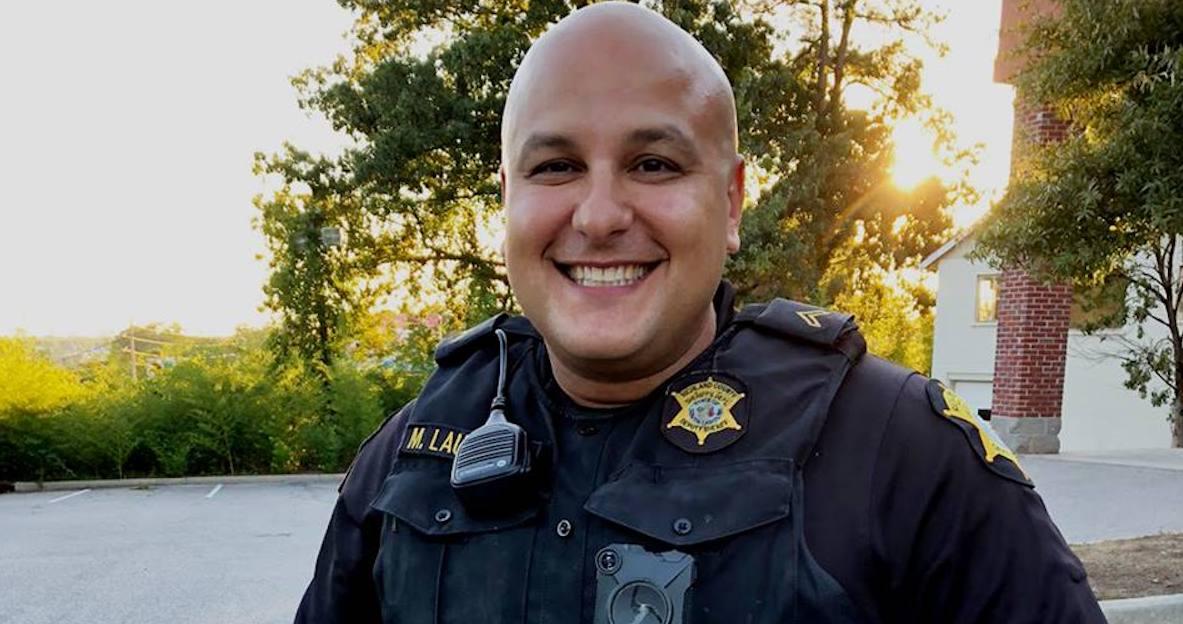 Mark works at the Richland County Sheriff's Department in South Carolina — and he recently revealed his favorite moment on Live PD was "the car chase with Chris Mastrianni that involved a baby." Super casual.
Follow Mark on Twitter here.
9. Katherine Raby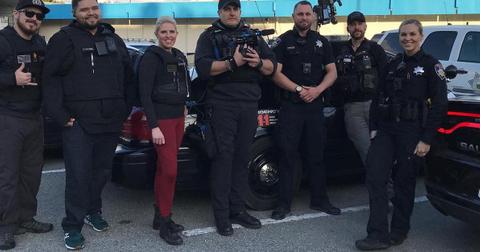 Katherine was sworn into the Salinas Police Department in California in 2017 — and has since made several appearances on Live PD.
10. Nick Carmack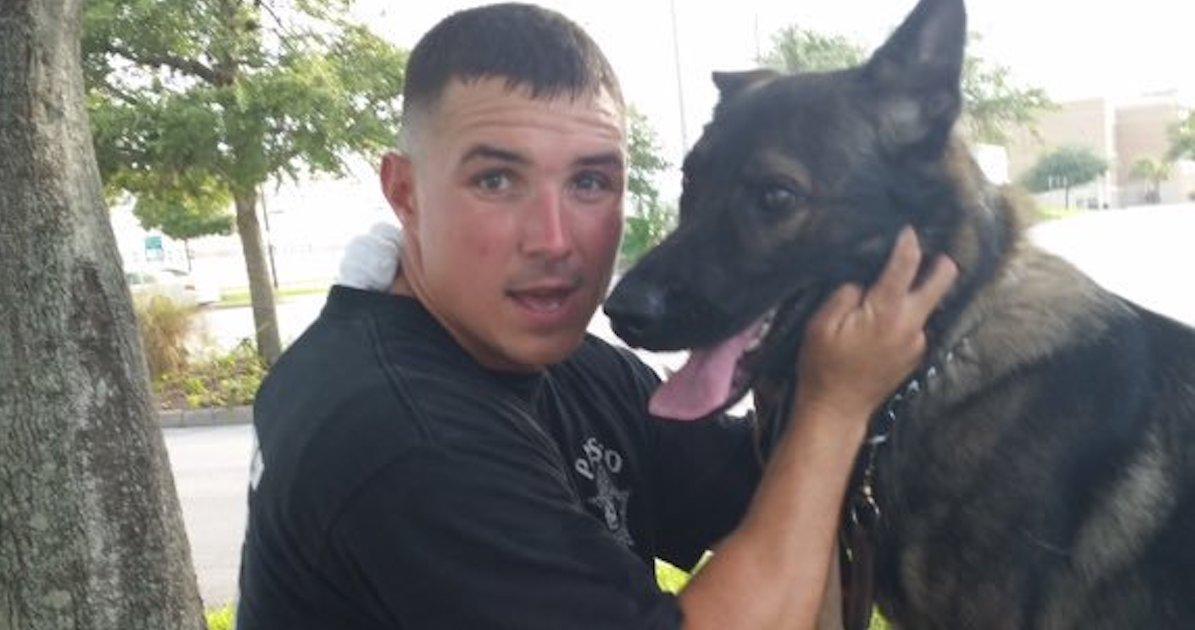 Earlier this year, the Pasco County deputy, who works his with his K9 Shep, sustained a gruesome injury on his finger, so it certainly doesn't help that he is afraid of needles and hates going to the hospital.
He also joked that he gets "a lot" of marriage proposals due to his popularity on then show. Unfortunately, he is not single.
Keep up with Nick at the Pasco Sherrif's Twitter here.
11. Detective Alex Cox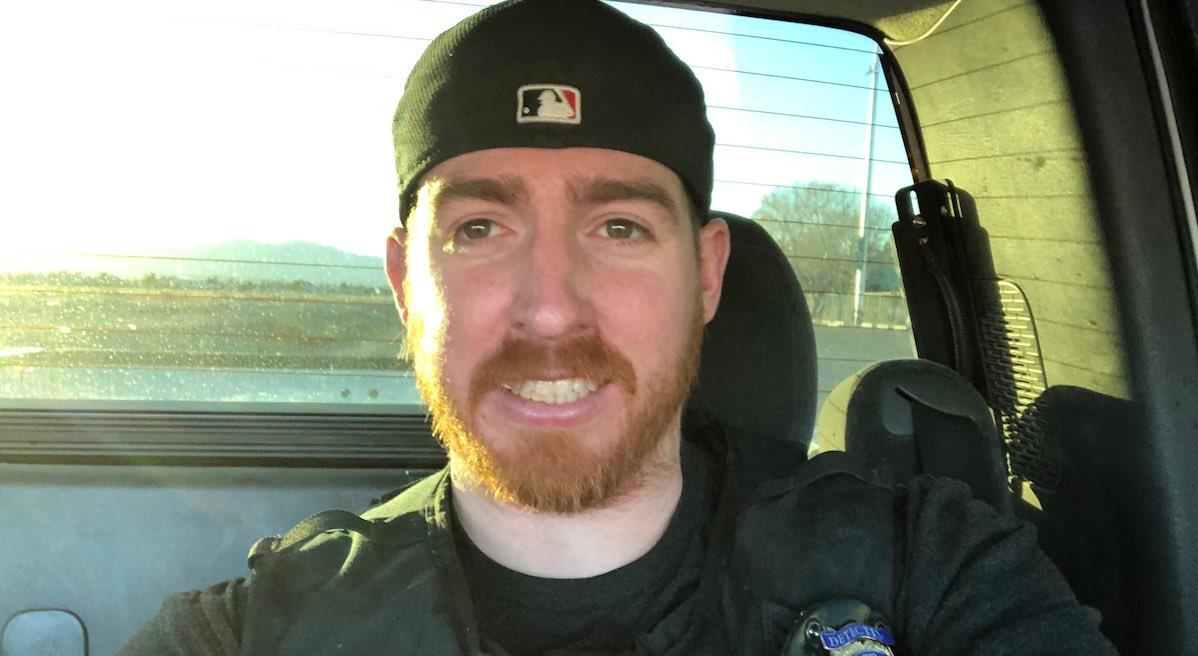 Det. Cox works at the Nye County Sheriff's Office in Nevada — and before Live PD, Alex appeared on episodes of Cops.
Follow Alex on Twitter here.
12. Garo Brown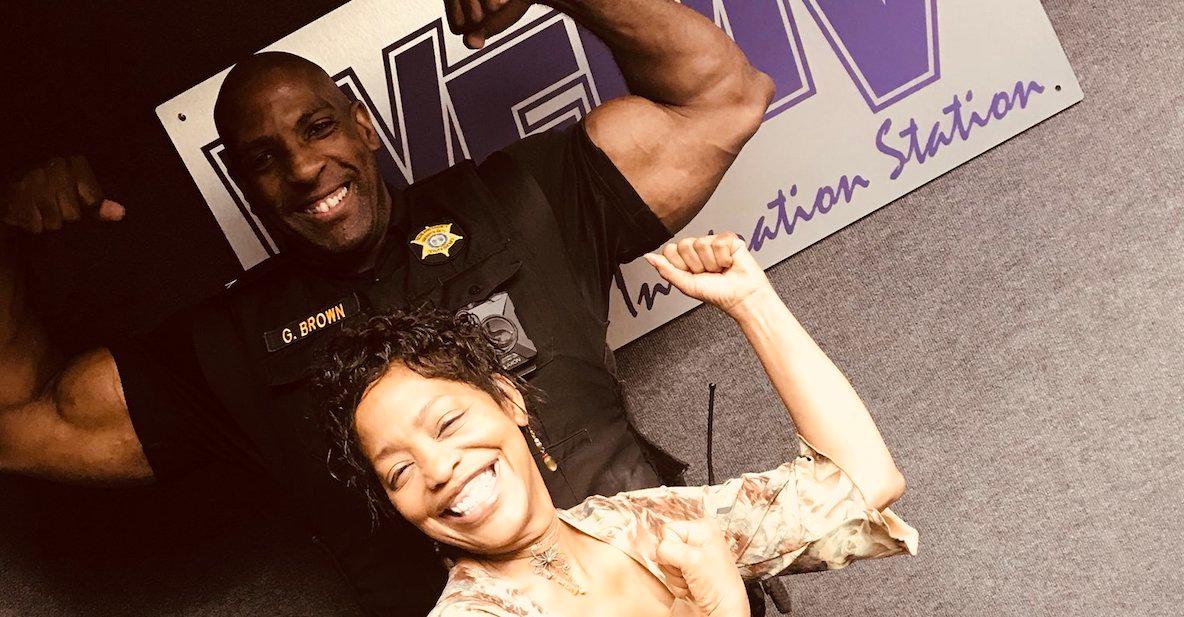 As we mentioned above, this deputy sheriff works alongside Addy Perez at Richland County Sheriffs Dept. as a member of the Community Action Team. According to his bio, Garo has been in law enforcement since 2000, and he is currently completing his degree in computer technology.
Follow Garo on Twitter here.
13. Sgt. Denver Leverett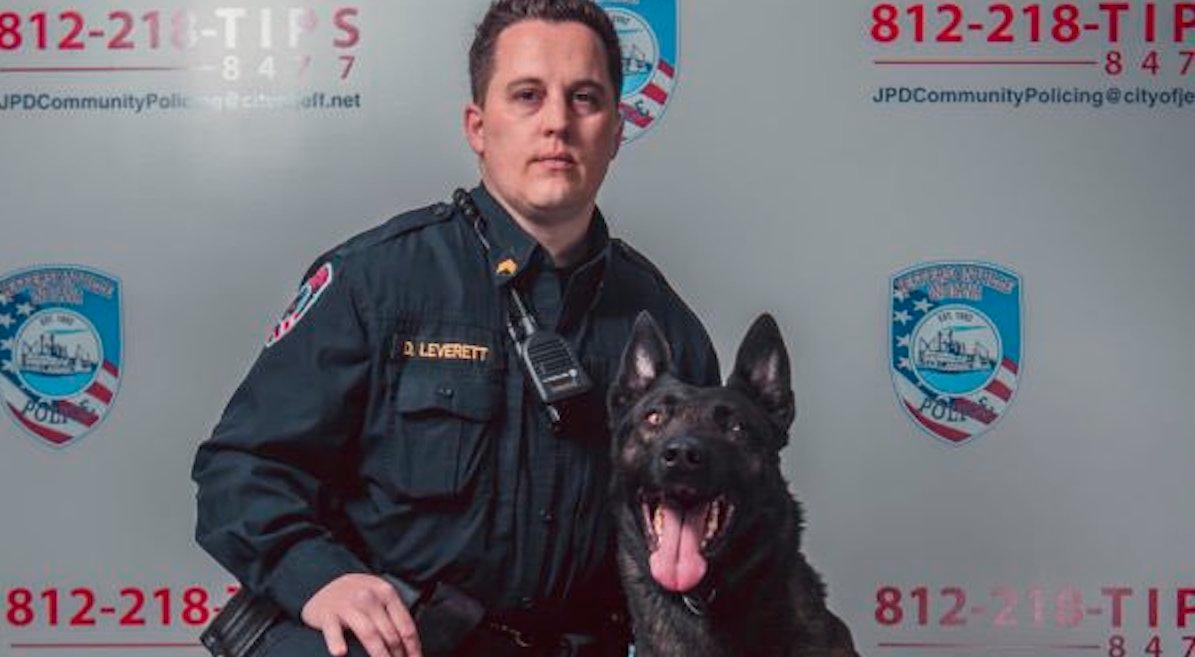 Sgt. Leverett is nowhere near as popular as his canine companion, K9 Flex, who has his own fan page.
"He's a part of my family. Each of my four K-9s have lived with me," Denver said of Flex. "When he's at my house, he's a totally different dog. My 2-year-old son plays with him when I'm present. But when he comes to work, he flips the light switch and he's all business."
14. Deputy Jeff McElwain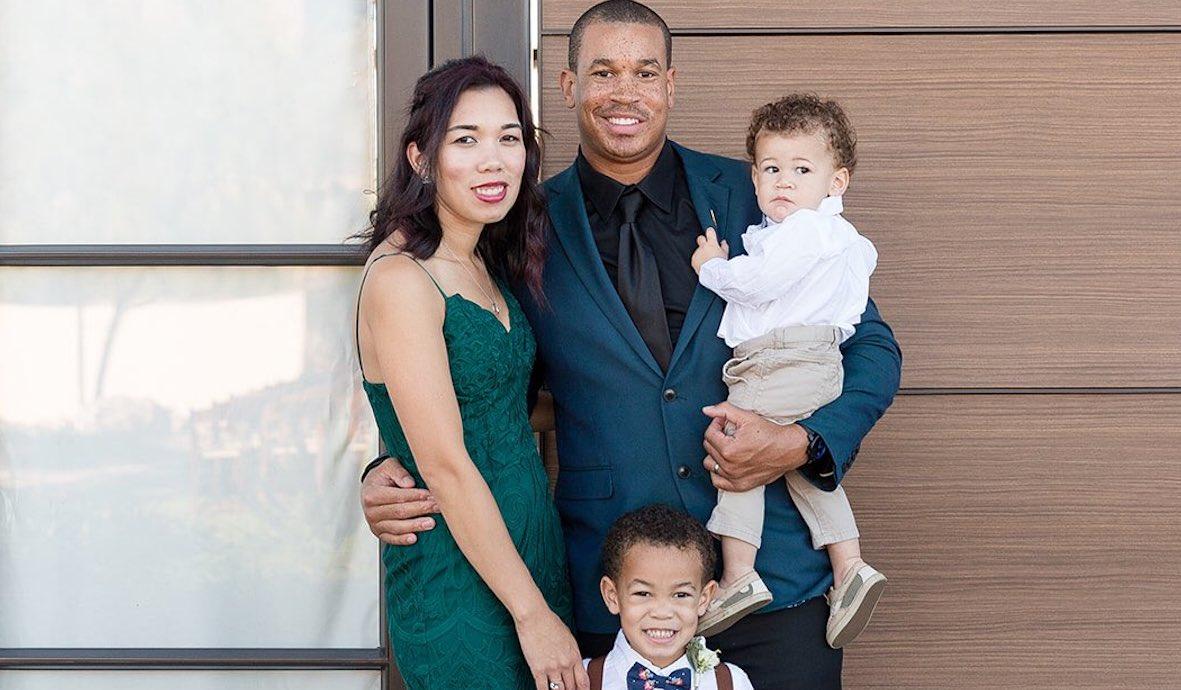 The Pinal County Sheriff's Office veteran is also a proud father of two boys and he works with another Live PD favorite, Mark Lamb. Sheriff Lamb recently defended Jeffrey when he was accused of abusing overtime hours, clocking in way over the standard 80-hours per two-week period.
Jeffrey remains on duty and you can follow Jeff on Twitter here.
15. Corporal Mitch Bollenbacher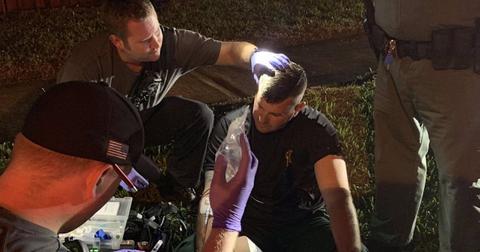 The Pasco County Sheriff's Office member was recently injured on the A&E series, but he is doing much better. "UPDATE: Cpl Mitch Bollenbacher from the Pasco County Sheriff's Office in Florida is doing much better after a struggle with a subject inside a house," Live PD tweeted.
When he's not appearing on Live PD, you can catch Mitch "patrolling the waters of the Gulf of Mexico."
16. John Oliva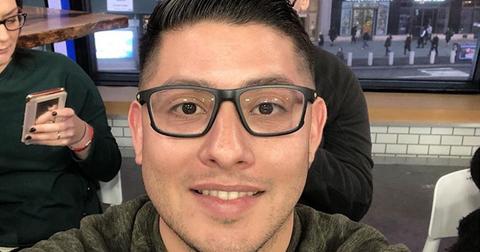 John is an officer for the Mission, Texas police department — and he's a fan favorite whenever he's on the show. "Is Officer John Oliva single?" one viewer tweeted before another added, "Life is good when John Oliva is back on Live PD!"
Some fun facts about Officer Oliva: He has played guitar since he was 8 years old and he was once bitten by a black widow and survived.
You can follow him on Instagram here.