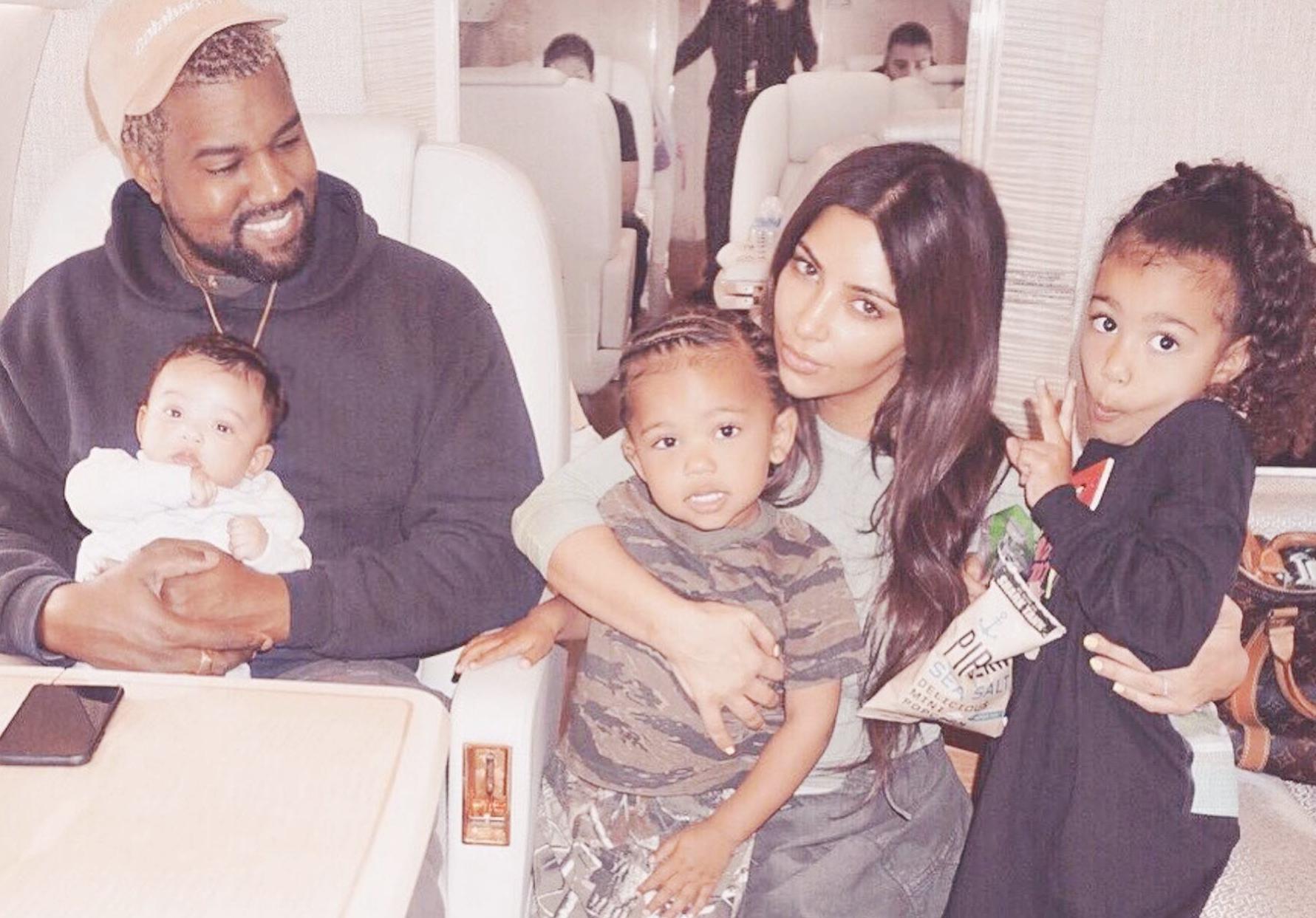 9 Times Celebs Were Accused of Photoshopping Pics of Their Own Kids
Everyone knows celebs like to edit pics to make their thighs look slimmer or their faces perfectly smooth — and I can't blame them, because, hey, I would do that too. However, sometimes celebs' controlling need to look perfect on social media extends to their children, and it gets a little creepy. From the Kardashians to other reality stars (although it's mostly the Kardashians), celebs have been caught several times Photoshopping away their kids' "flaws." Frankly, I'm done with this world. Below, the biggest offenders.
Article continues below advertisement
1. Kim Kardashian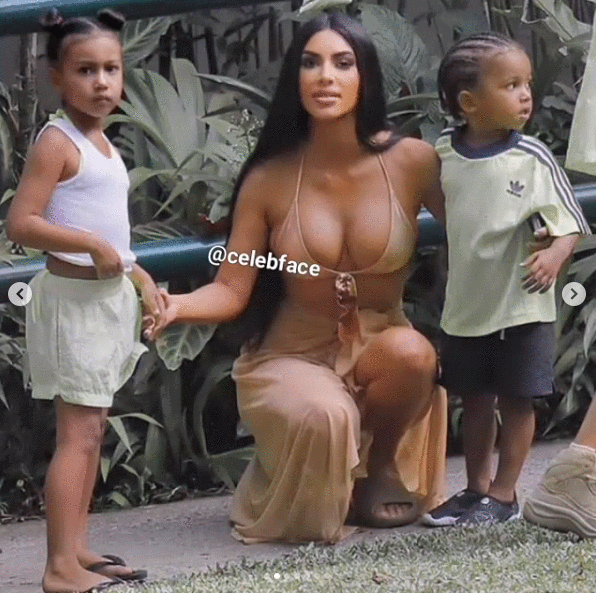 Unsurprisingly, this list is full of Kardashians. They're often caught editing pics of their own bodies, which is slightly comical but not terribly alarming. But when Kim was accused of Photoshopping her 5-year-old daughter North, the Internet was understandably horrified. In Kim's edited pic, which she posted on her Instagram, she appeared to have made North's stomach flatter and her head smaller. However, according to a "source" who spoke to The Daily Mail, Kim accidentally shared the Photoshopped pic after seeing it on a fan account and didn't actually edit the photo herself. I hope for North's sake that's true.
2. Khloé Kardashian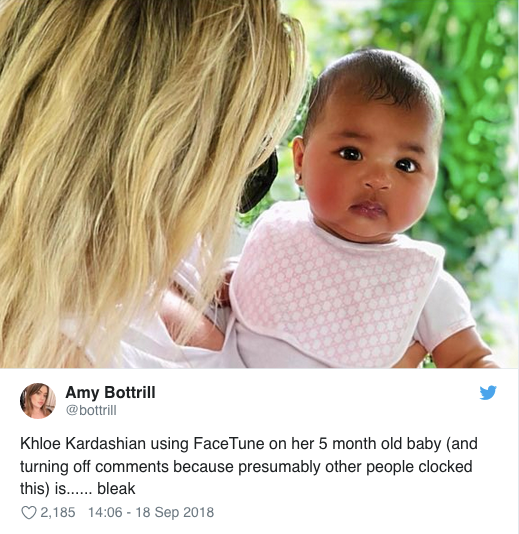 Another Kardashian accused of Photoshopping pics of her kids is Khloé, who Twitter users thought was using the app FaceTune on her daughter True. A little after sharing the pic above, Khloé was attacked again for allegedly editing pics of herself and True while on vacation. However, by that point, she was sick of all the accusations. "People find anything to comment on, especially just negative people," she wrote on Instagram. "A few people said I did horrible Photoshop because the palm trees are slanted…Well honey… I don't Photoshop palm trees… A negative mind will never give you a positive life. Change that mentality and you will change your life."
Article continues below advertisement
3. Kim Zolciak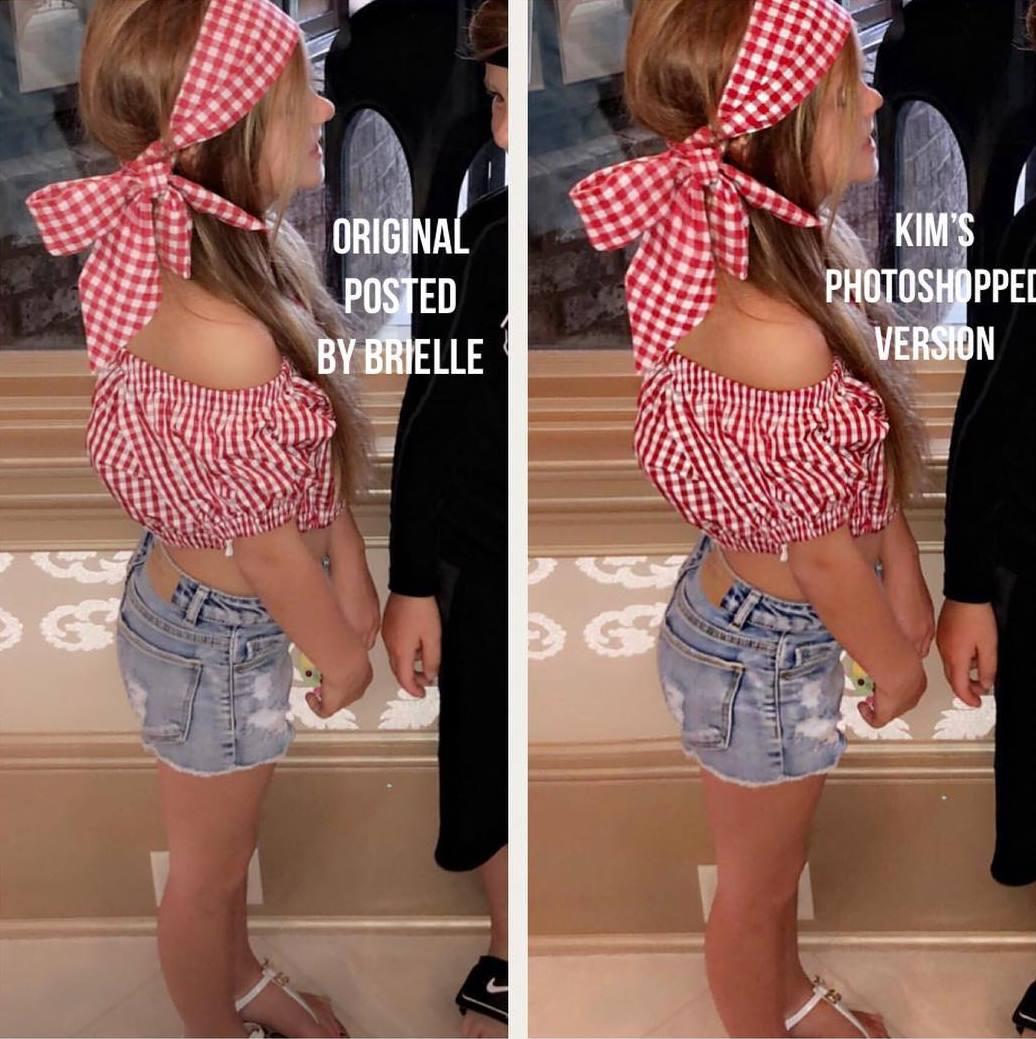 Reality TV star Kim Zolciak-Biermann is another repeat offender. Earlier this year, she came under fire when people noticed a picture of her 5-year-old daughter had been Photoshopped to give her a larger butt and a smaller nose. The original picture, which was posted on her oldest daughter Brielle's Instagram, showed how the 5-year-old originally looked. Kim didn't confirm or deny the accusations. Instead, she deleted the photo from her account.
Article continues below advertisement
4. Kim Kardashian (again)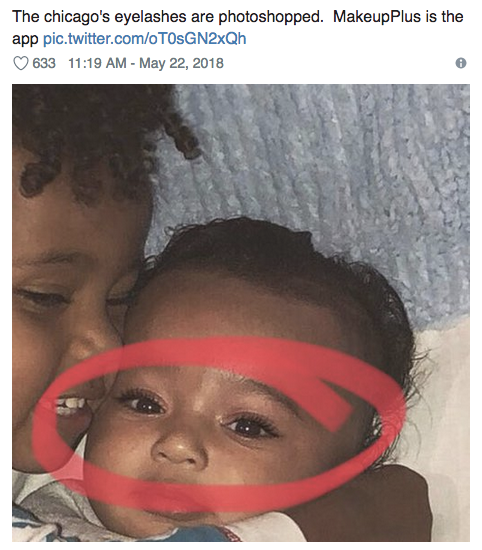 Let's circle back to Kim. Earlier this year when she shared an adorable pic of Saint and Chicago hugging, Twitter users noticed something odd with baby Chicago's eyes. The fans accused Kim of using the app MakeupPlus to add perfect eyelashes to the baby's face, and you have to admit, those are some pretty on-point lashes for a baby. But of course, these are just rumors and accusations. Maybe Chicago was just naturally blessed. If so, I'm jealous.
Article continues below advertisement
5. Kylie Jenner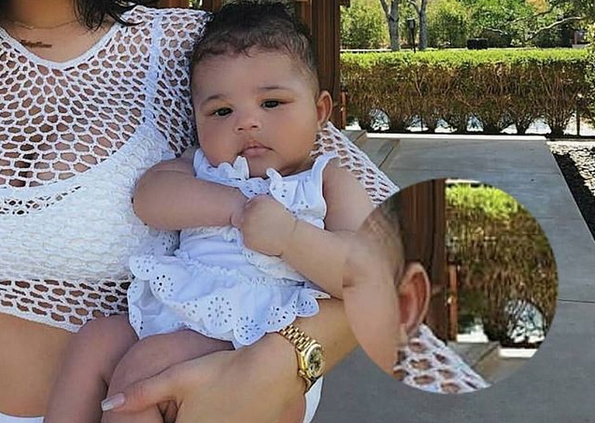 Kylie Jenner was also accused of Photoshopping pics of her daughter Stormi. Instagram account @celebface pointed out that the wood around the baby's ear looked weirdly curvy, hinting at possible photo editing. Kylie has been vocal about her many insecurities, including the fact that she hates how her ears stick out. Perhaps Kylie was trying to make Stormi's ear look less like hers? This is all speculation, so who knows.
Article continues below advertisement
6. Kim Zolciak (again)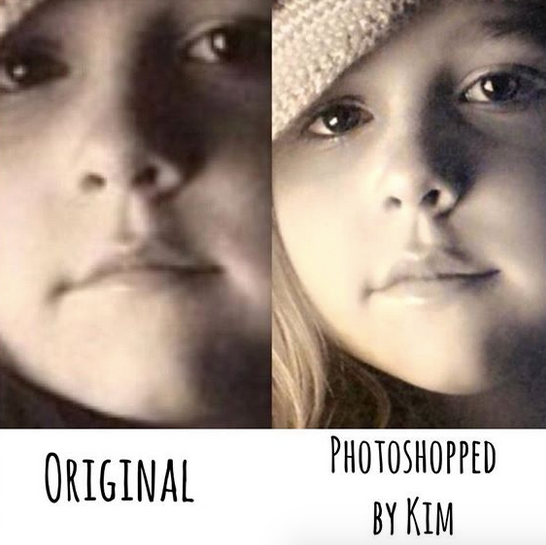 Being accused of Photoshopping her 5-year-old was bad enough, but Kim was also criticized for editing an old throwback pic of her daughter Ariana. According to a few eagle-eyed fans on Reddit, the reality TV star made her daughter's lips bigger in a more recent pic, even though Ariana's lips looked noticeably smaller in the original pic posted back in 2016. "Imagine your mom being so ashamed about how you look at like 5 years old that she Photoshops your face before putting it online," a reddit user wrote. Especially considering they're just lips.
Article continues below advertisement
7. Katie Price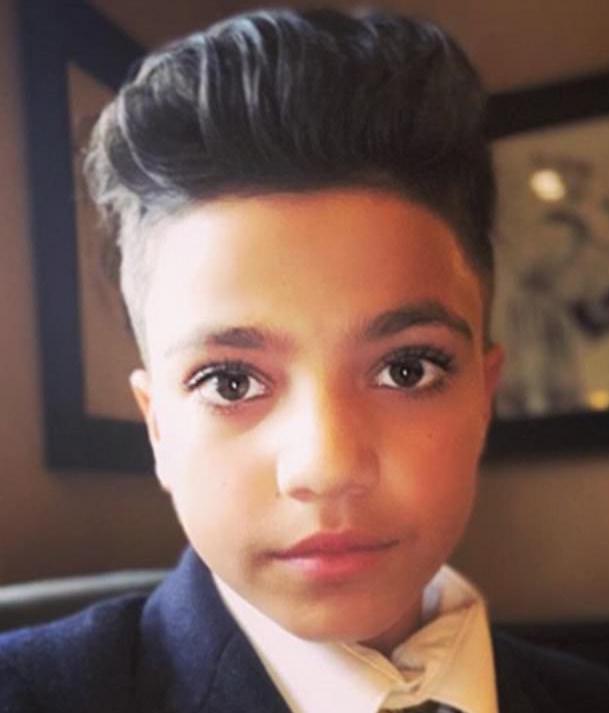 Taking a break from all the Kims for a second to focus on British celeb Katie Price, who's sort of like the Kim Kardashian of the U.K. Earlier this year, she was accused of using various filters and FaceTune on her 12-year-old son Junior. She's also been accused in the past of airbrushing her daughter Princess. To be honest, this is hardly as bad as some other examples on this list.
Article continues below advertisement
8. Lil Boosie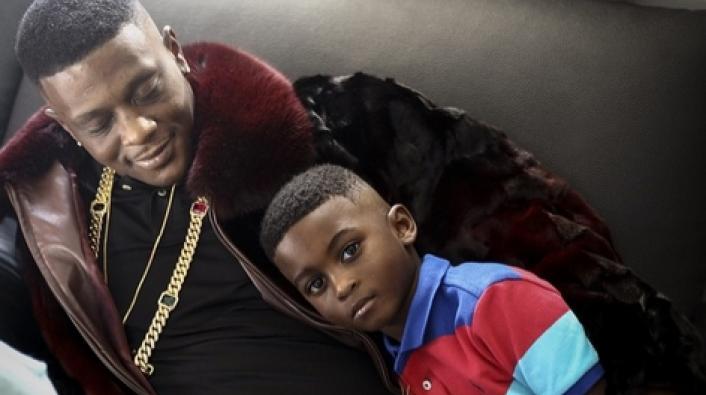 Although rapper Lil Boosie didn't use Photoshop to enhance his son's features, he did come under fire for editing the above photo to make it look like he and his son were in the same pic. "When you ain't got time to be in your son's life so you gotta Photoshop him in," an Instagram user wrote. Lil Boosie denied editing the photo, but....come on.
Article continues below advertisement
9. Kim Kardashian (again)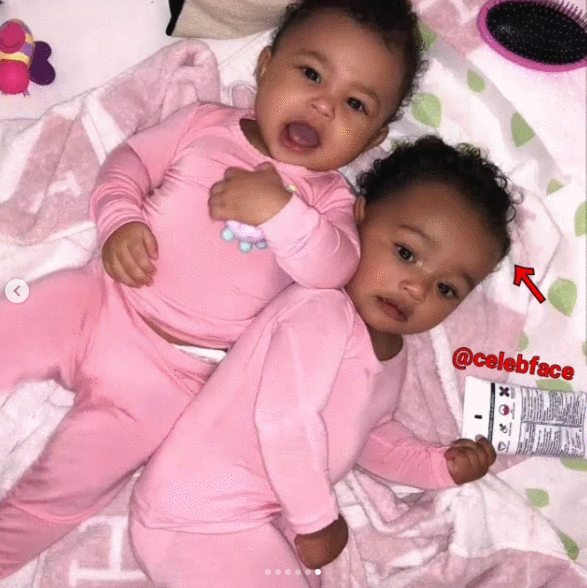 Let's end things with Kim again, since she's the biggest offender. When Kylie uploaded this adorable photo of Stormi and Chicago, fans noticed the version Kim shared on her Instagram looked a little off. Instagram account @celebface pointed out that Kim allegedly Photoshopped a chunk out of Chicago's head. It's so minor and odd, it makes you wonder who's crazy enough to think a baby's head is half an inch too big. But thanks to the rise of photo editing apps, people will look for any excuse to "perfect" flaws that don't need perfecting.