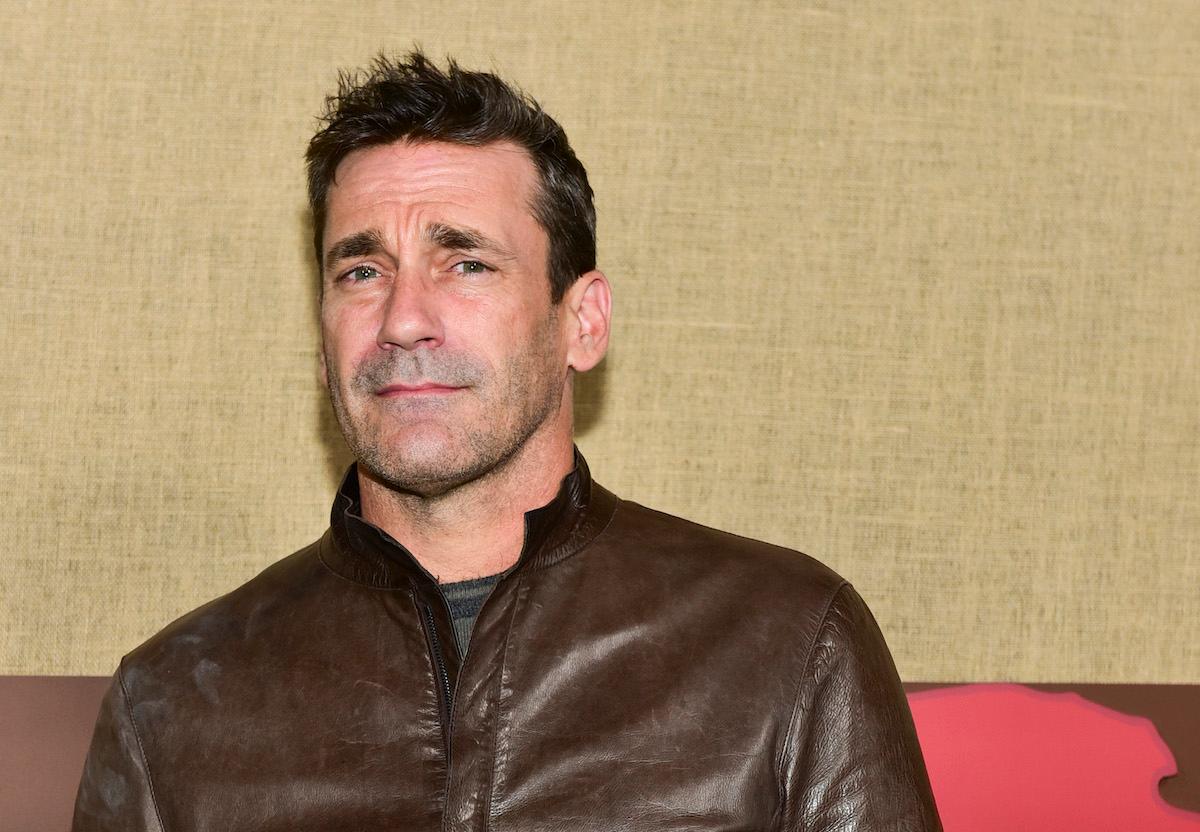 12 Stars Who Held Low-Key Depressing Day Jobs Before Hitting It Big
Before you could attain viral fame as 9-year-old YouTube star, it was common practice to work questionable gigs until your entertainment career took off. For some celebrities, that meant juggling jobs as fast food employees, telemarketers, and corpse hairstylists. Ready to feel better about your day job? Below, the unglamorous roles celebrities took on before they made it big.
Article continues below advertisement
1. Jennifer Aniston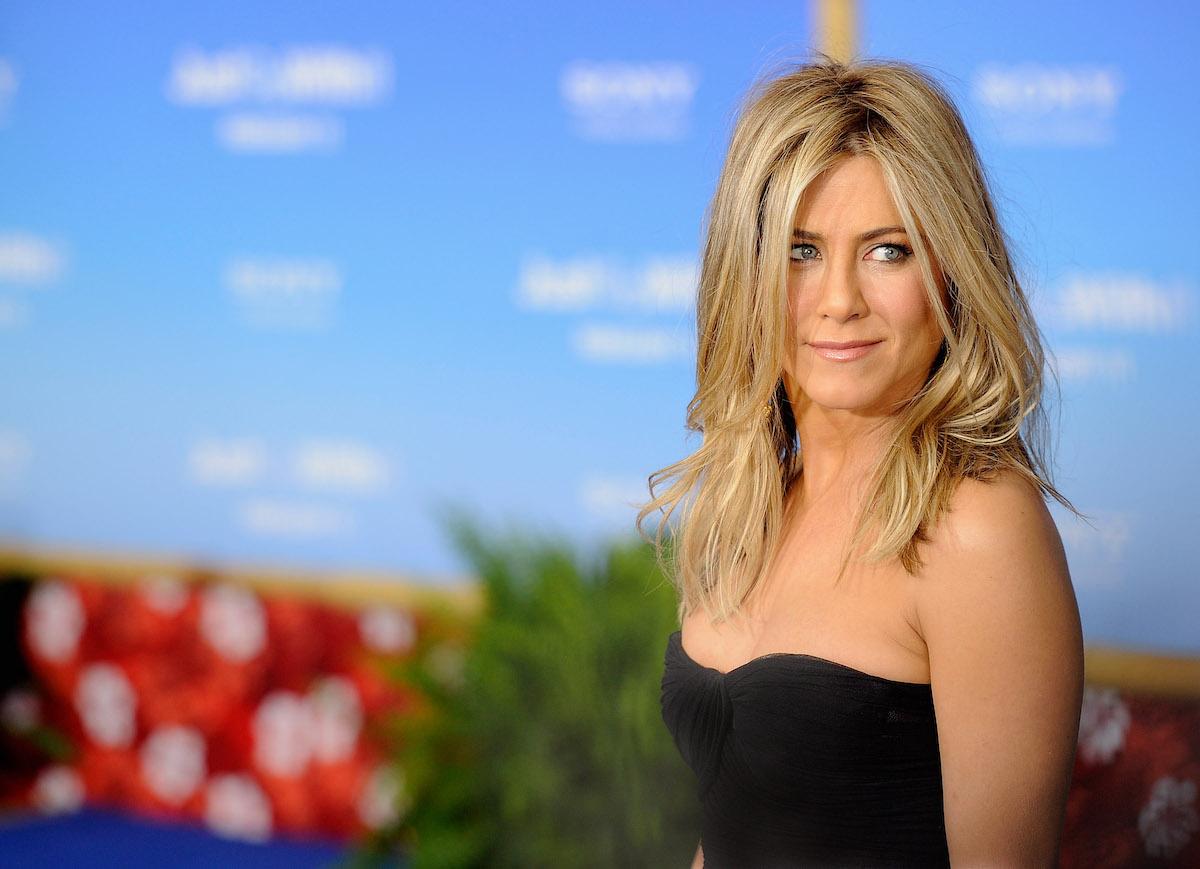 Before nabbing her role on Friends, Jennifer Aniston had a painful stint as a telemarketer.
Think of what a nightmare it is to even answer a phone call today (I let that nonsense go straight to voicemail and follow up with a "sorry, in a movie, what's up?" text). Suffice to say, it sounds awful.
"I was in telemarketing, and thank God that was only two weeks," she said of the time. "I was awful, selling timeshares in the Poconos and upsetting people terribly and me just being the worst at it, because I just apologized profusely and hung up the phone. They see people like me and they're like, 'Oh, she's good, because she doesn't understand that it's a scam! She'll be great — the perfect salesperson.'"
So she was pretty much what Rachel Green was to waitressing. I think what's important that they both managed to thrive in their careers later in life.
2. Ellen DeGeneres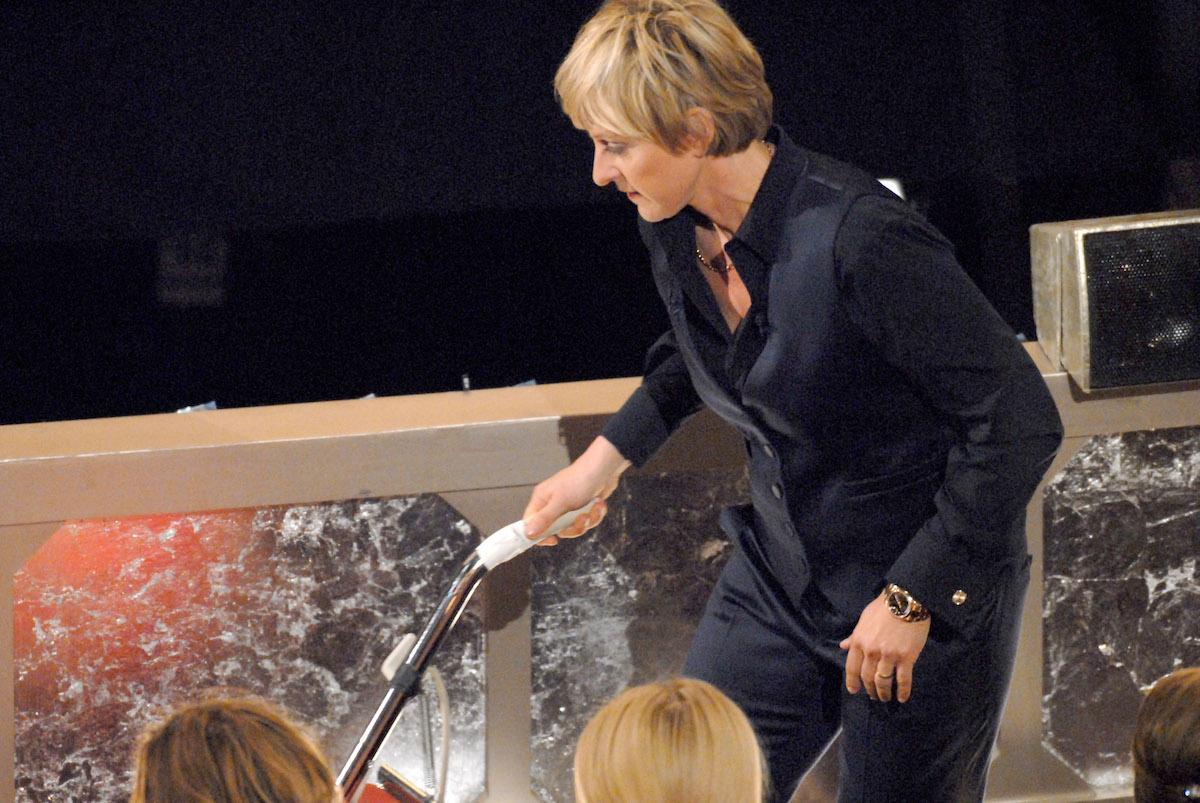 Ellen DeGeneres is one of television's most vibrant personalities, but before her role narrowed down to "host," there was no job too small. After dropping out of the University of New Orleans to pursue comedy, she did pretty much everything. To name just a few of her occupations, she did clerical work for a law firm, worked retail, bartended, painted houses, waited tables, provided unemployment counseling, and shampooed at a hair salon.
My favorite Ellen odd job? When she was was a door-to-door salesperson for Hoover vacuums.
Article continues below advertisement
3. Jon Hamm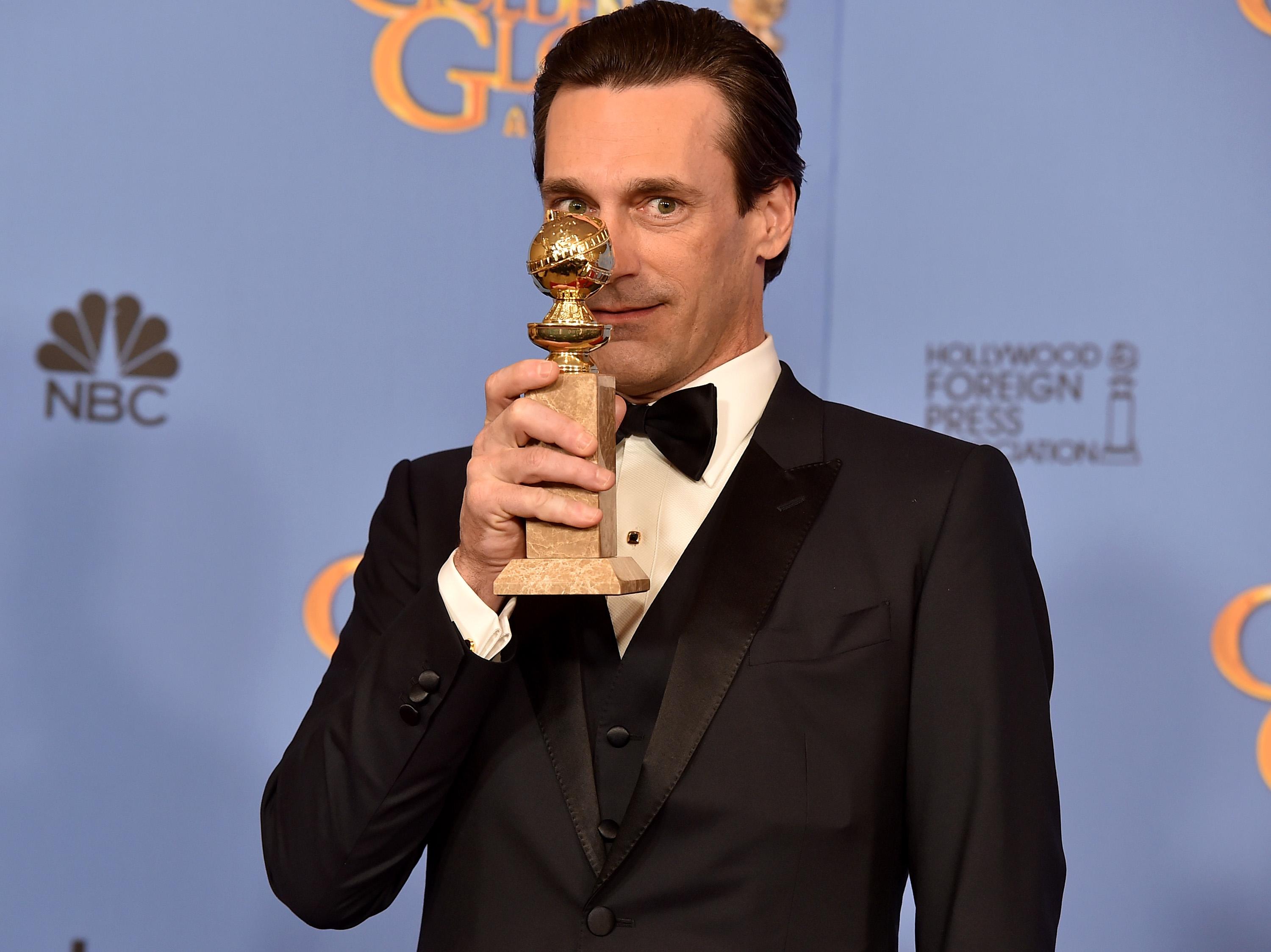 Oh yeah, Jon Hamm worked in softcore porn for a while — but it's less titillating than it sounds. During a lull in his acting career, he got a job as a set dresser, an un-sexy role that primarily involved moving cameras and ashtrays around.
"I'm, like, $150 a day? I will totally do that," he told Elle back in 2009. But it was soul-crushingly depressing. There was no actual f---ing, but it was so sad; the actors were dead but they were trying their best. I was like, Man, this can't f---ing be it."
It wasn't. Shortly thereafter Jon got casting call from Jennifer Westfeldt — whom he later dated for 18 years — and found stable work until he made bank with Mad Men.
Article continues below advertisement
4. Danny Devito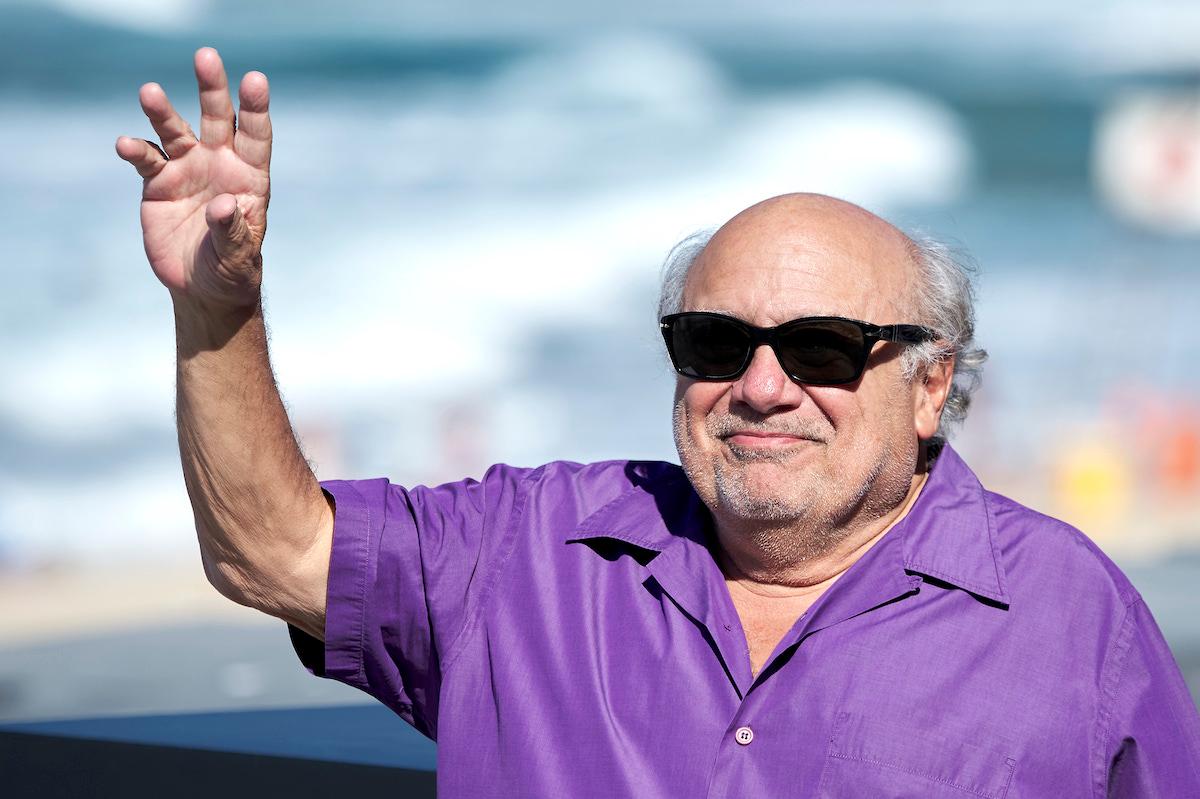 Danny Devito actually has fond memories of his short time as a hairdresser, a gig set up by his older sister. "I did enjoy it, I loved it," he told The Guardian in 2012. "I can joke about the fact that I was thrust into a bevy of beauties every day and I was one of the straight ones. But kidding aside, I seriously enjoyed it."
And in what sounds like a plot from It's Always Sunny in Philadelphia, Danny had clients both living AND deceased. That's right, Danny would do the occasional trim for a corpse on their way to the funeral parlor. His thoughts on that? No problem! "She didn't talk back," he quipped on Lopez Tonight.
Article continues below advertisement
5. Tina Fey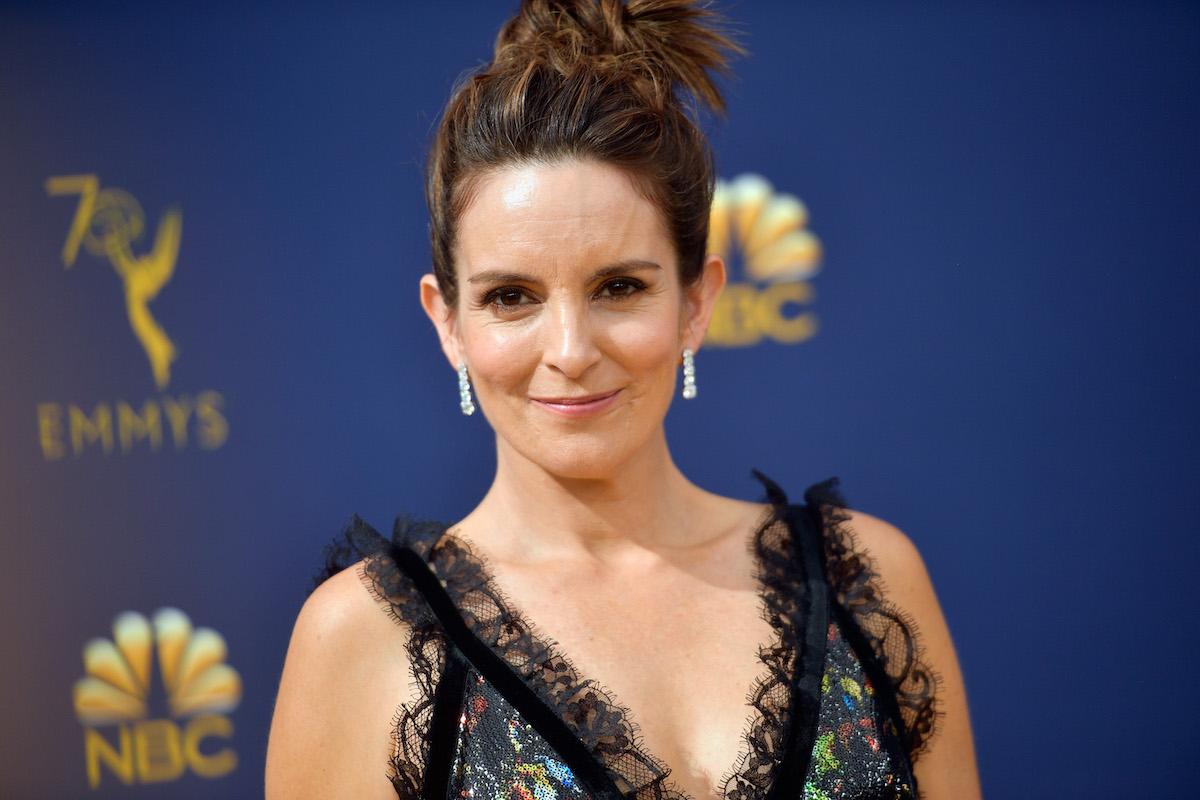 This kind of lore is what ends up on inspirational pins when you've hit 23 and are shocked when you haven't "made it" yet. See, at 23 Tina Fey had moved to Chicago to take classes at Second City, and her day job was working reception at the Evanston YMCA. She swiped cards, she folded towels, and worked "the worst shift imaginable," as she told Believer in 2003: 5:30 in the morning till 2 in the afternoon."
Yeesh. Luckily, like many stars before her, the double life paid off and she eventually moved to New York City, climbing the ranks as one of Saturday Night Live's elites.
Article continues below advertisement
6. Chris Pratt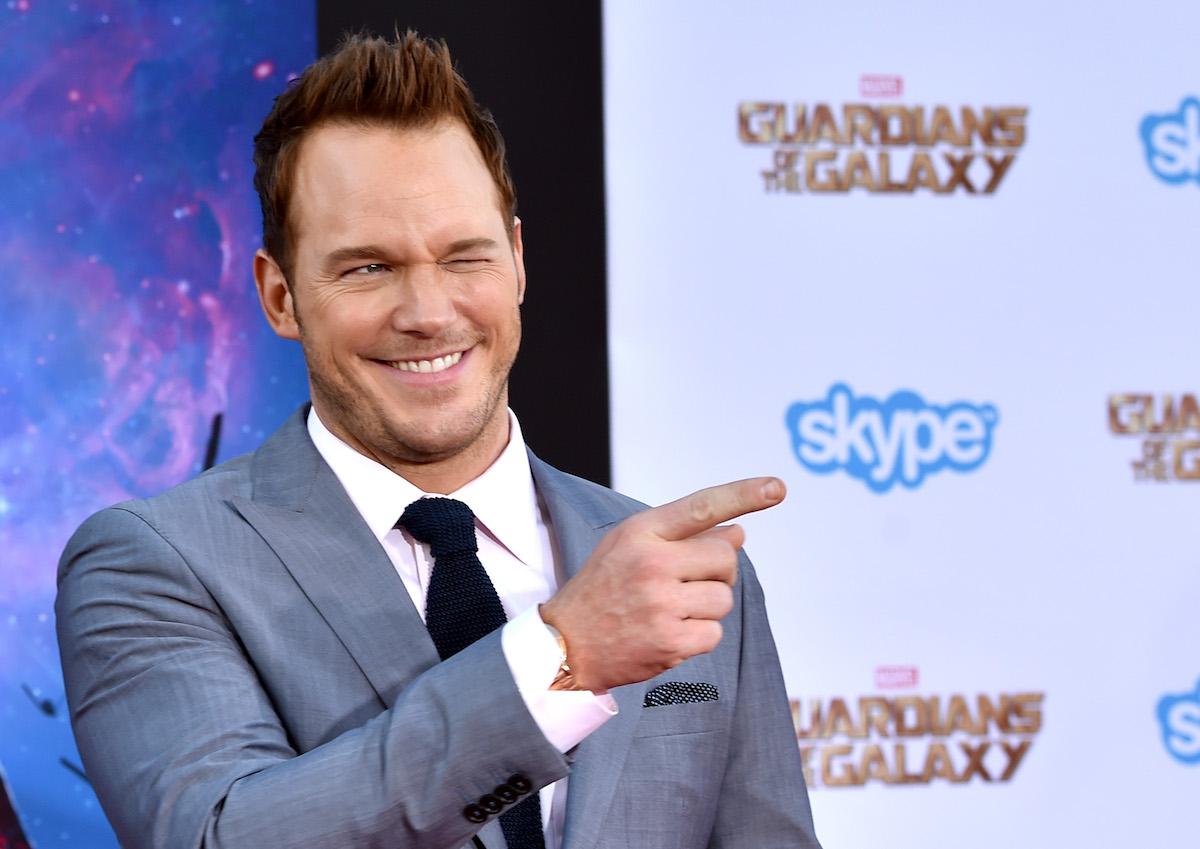 Like his Parks and Recreation counterpart, Chris Pratt slowly stumbled upon his career after years of kicking back, living in a van in Maui for a period at the age of 19. "It's a pretty awesome place to be homeless," he said in 2014. "It would be different if I lived on the streets of Chicago and ate garbage from a dumpster. We just drank and smoked weed and worked minimal hours, 15-20 hours per week, just enough to cover gas, food, and fishing supplies. You know, it was a charming time."
So what stopped him from slacking? Well, Chris was holding the title of Gumper of the Year at Bubba Gump Shrimp Company when a director asked if he could act. "And I was like 'Yeah, I act, you should put me in a movie' and four days later I was in Los Angeles and I never went back," he explained on Live with Kelly and Ryan.
Article continues below advertisement
7. Rachel McAdams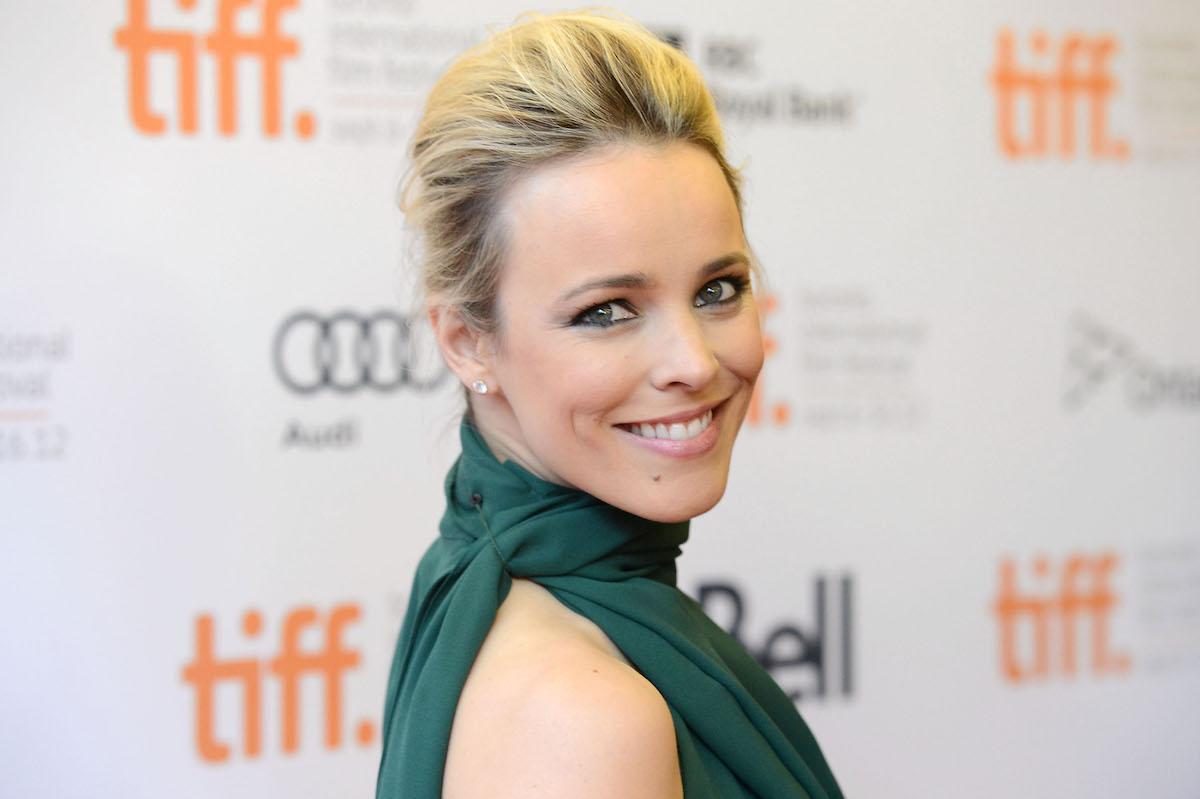 Did somebody say McAdams? Yeah, after cutting a fierce image as high school's ultimate Queen Bee, it's weird to learn Rachel McAdams actual teen years were spent working at Mickey D's. ""[I worked at McDonald's] for a good three years," she told Glamour in 2012." I was not a great employee; I broke the orange juice machine one day."
Article continues below advertisement
8. Hugh Jackman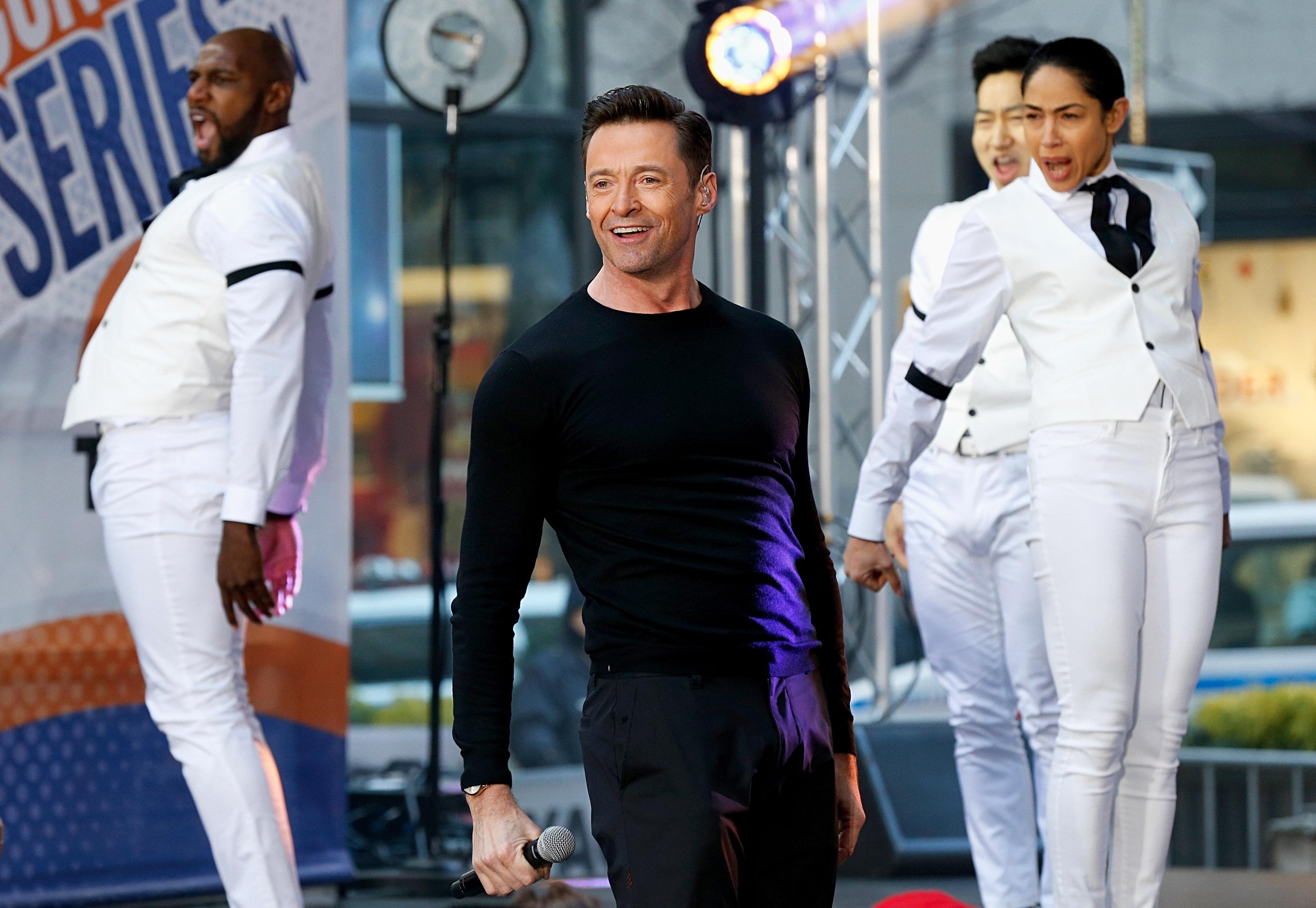 If a successful X-Men franchise has proven anything, Hugh Jackman has a knack for performing. Unfortunately, he can slay as a mutant but fumbled as a joker during his early gigs as a clown for children's parties.
"I was Coco the Clown and I had no magic tricks and I remember a 6-year-old standing up at a party saying 'Mummy this clown is terrible, he doesn't know any tricks' — and he was right," Hugh shared in 2015.
Article continues below advertisement
9. Emma Stone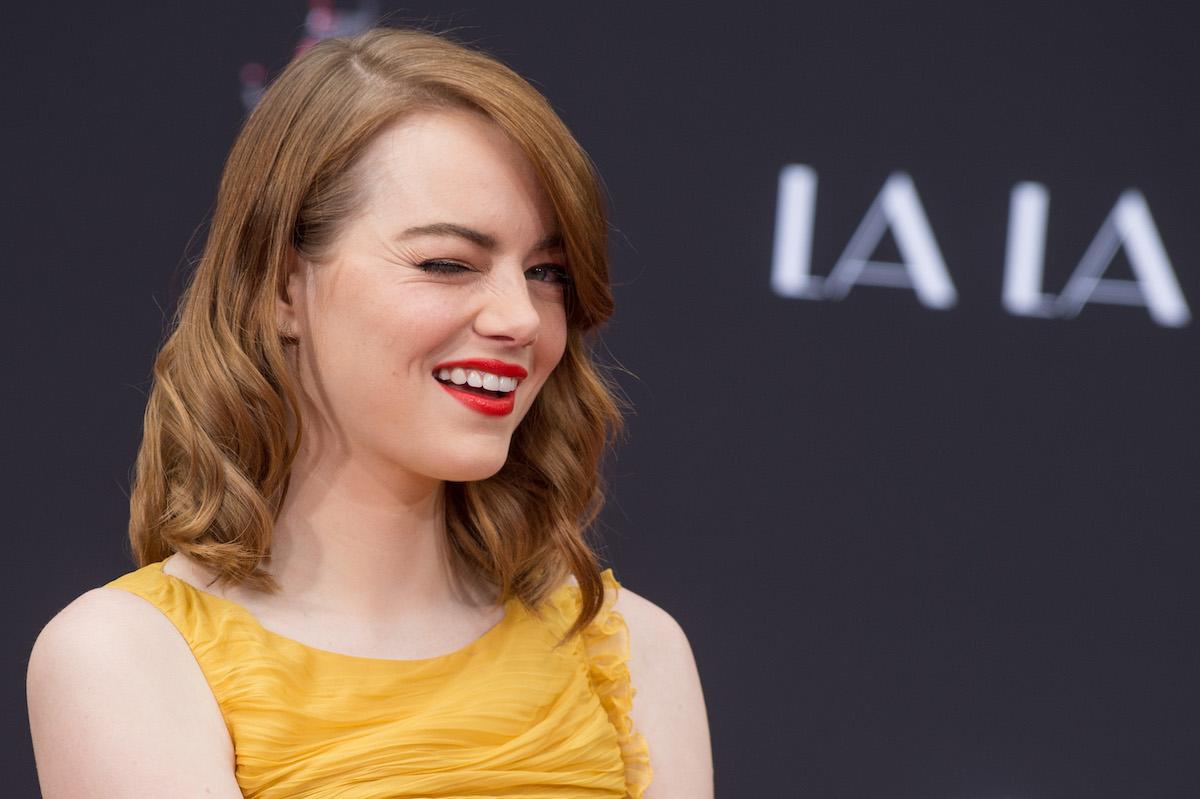 OK, the Oscar-winning actress actually had what sounds like a pretty adorable day job: working at a dog bakery. In fact, while auditioning, she held shifts at Three Dog Bakery in Los Angeles, and even recalled the menu for Vogue. So, what foods were featured?
"Pop Tarts, but for dogs," she explained. "And Pupcakes. Then there was a kind of dog Oreo made with carob and honey. A mom would come in and buy them for her kid because she thought dog Oreos were healthier."
Amazing.
Article continues below advertisement
10. Andrew Garfield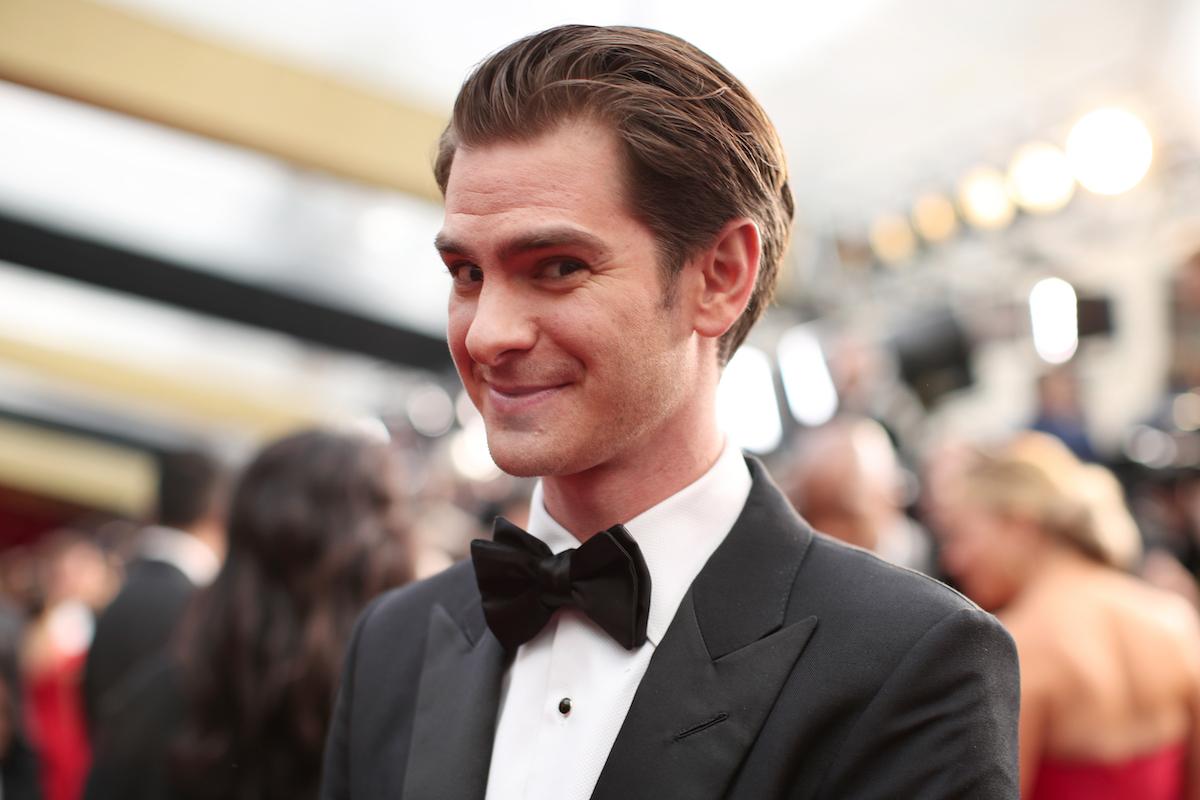 Speaking of adorable, Emma's ex Andrew Garfield had a really precious initial outlook when he started working at Starbucks. "And I thought that's the John Hughes movie I've been waiting to live within," he shared on Jimmy Kimmel Live! "With, you know, the multiple girls reading literature with black rimmed glasses, and I'm going to be the barista that woos them all and wins them all. Or they realize after a period of months that in fact, the skinny guy is the guy to go with."
Oh, Andrew. If only you could've worked at one of my go-to Starbucks locations.
Article continues below advertisement
11. Jim Carrey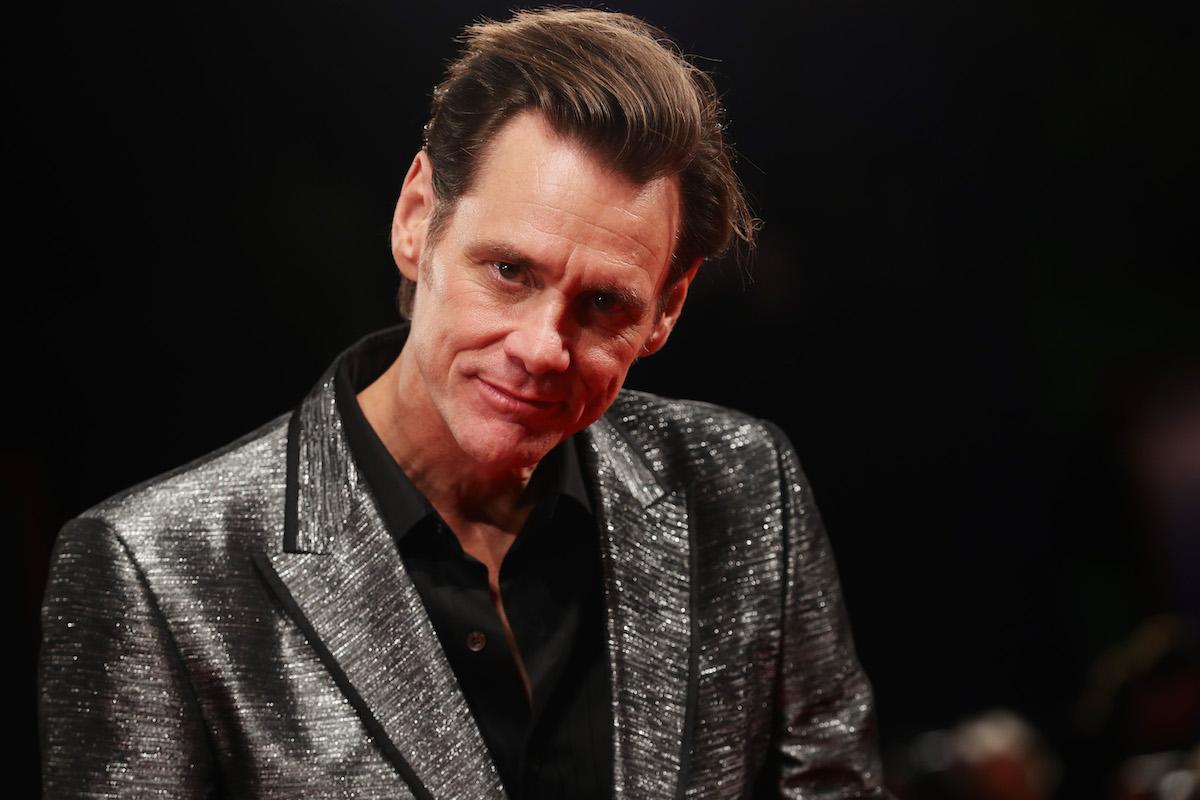 When Jim Carrey's father lost his job, the whole family's lives were uprooted. "I was 12 years old when that happened and we lived in a van, and I thought it was camping for a while, then it got cold," he once quipped to Dave Letterman.
To help the family, Jim and his brother had to find work. First it was a factory job, and then Jim was working eight-hour shifts after school as a janitor. Apparently, the staff there was a little less than friendly, and he started leaving a baseball bat in his cleaning cart. "Everybody had daggers and knives, and I was in the middle of the madness," he told Hollywood Reporter. "And I wasn't shrinking from it at all. I wanted to fight."
Article continues below advertisement
12. Madonna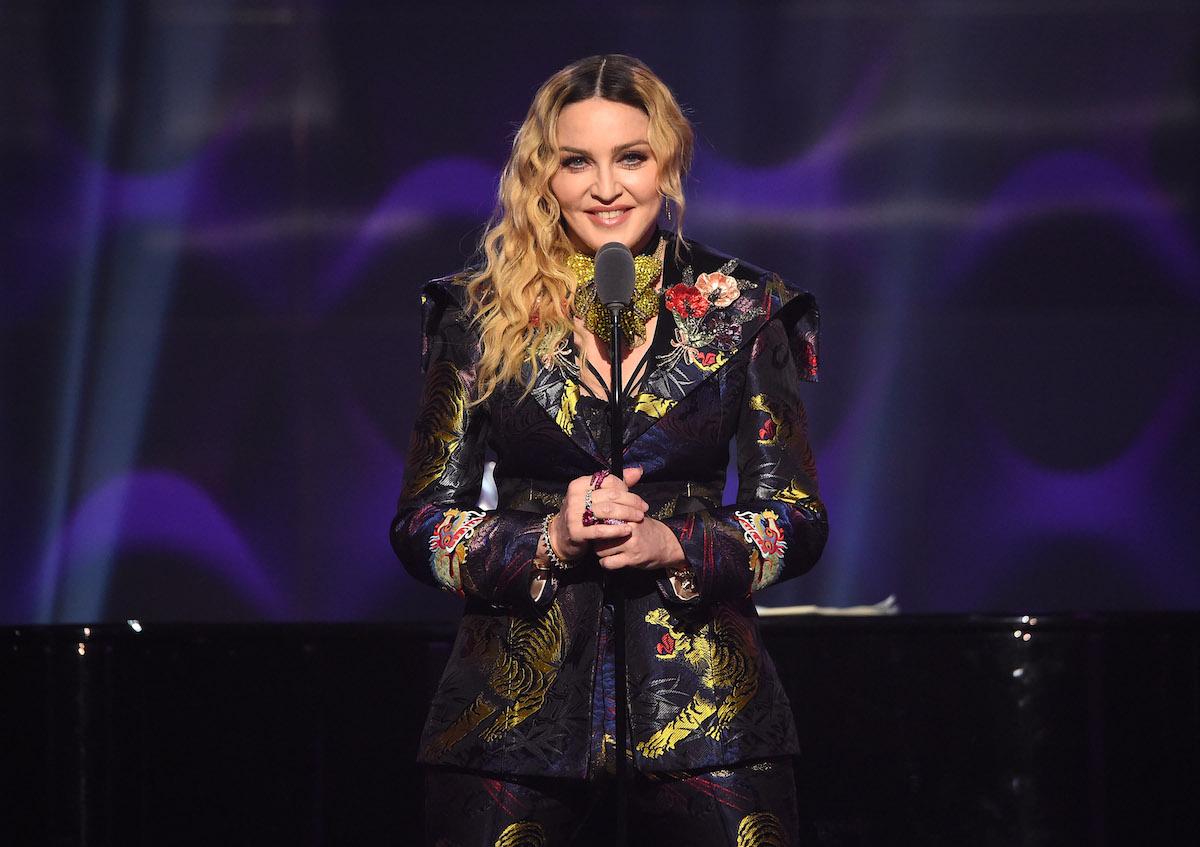 And finally, the glaze on top of the pastry: Madonna once worked at the Dunkin Donuts on 57th Street before doing coat check at the Russian Tea Room. The reason for her dismissal from Dunks? Apparently she sprayed filling on a customer and got fired. But don't cry for her, Argentina — we're pretty sure Madge is doing just fine.