Um, Where Has Orlando Bloom Been All These Years?
Orlando Bloom was gracing magazine covers not too long ago, but then he fell off the face of the earth. So, what happened and where he is today.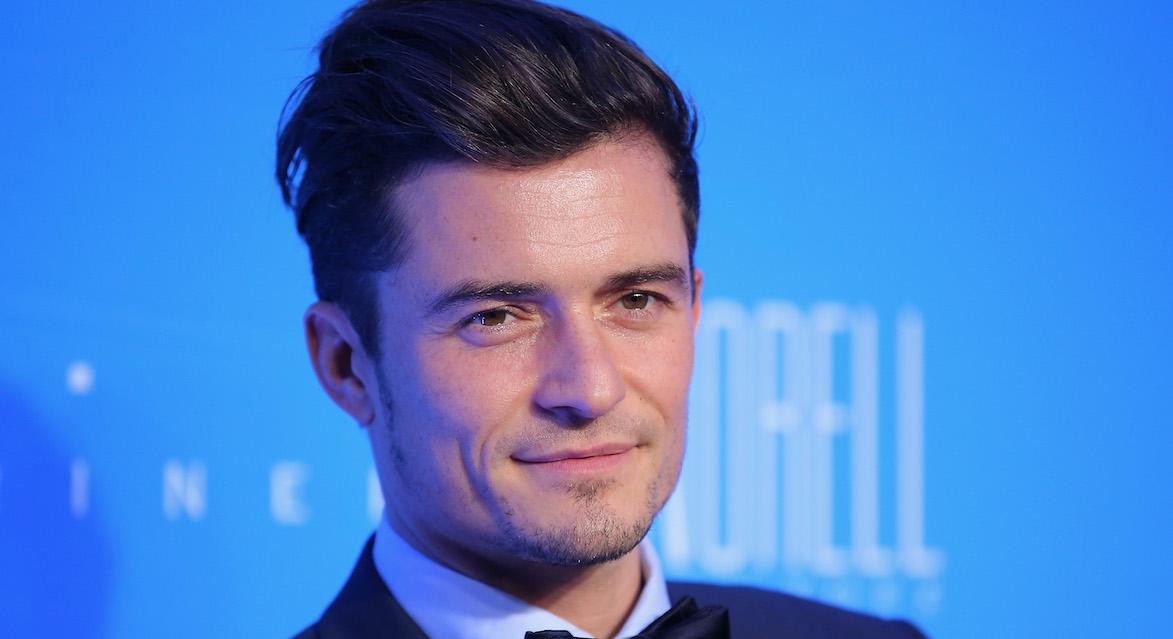 It wasn't all that long ago that heartthrob Orlando Bloom was gracing the covers of every one of your favorite magazines. Back in the early aughts, his breakout roles in The Lord of the Rings, Black Hawk Down, Pirates of the Caribbean — and who could forget Troy? — in addition to his unequivocally good looks made him a favorite among fans and tabloids alike.
Article continues below advertisement
Especially when it comes to his relationship with pop star Katy Perry. The romance between the two made waves on the internet when a particularly saucy photo of a bare Bloom on a wakeboard with the pop star surfaced online. They're making waves again now that they've announced that they're engaged, or at least that's what they've hinted at on Instagram. Check out this post below, that both Katy and Orlando shared on their respective Instagram pages, Perry with the caption, "Full bloom."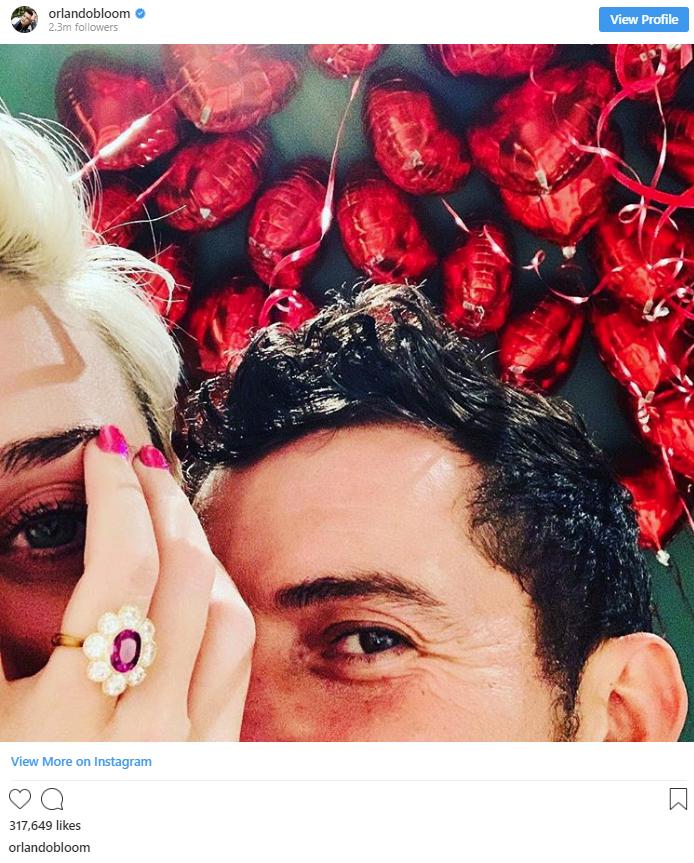 Article continues below advertisement
Back now back to Bloom's career: somewhere along the line, after appearing in some 20-something movies between his graduation from London's Guildhall School of Music and Drama and around 2013, Orlando, who turns 42 this year, seemingly fell off the face of the earth, in a kind of Josh Hartnett way. What is it with Black Hawk Down actors and short-lived Hollywood careers?
Read on to learn really what happened to Orlando Bloom and where he is today.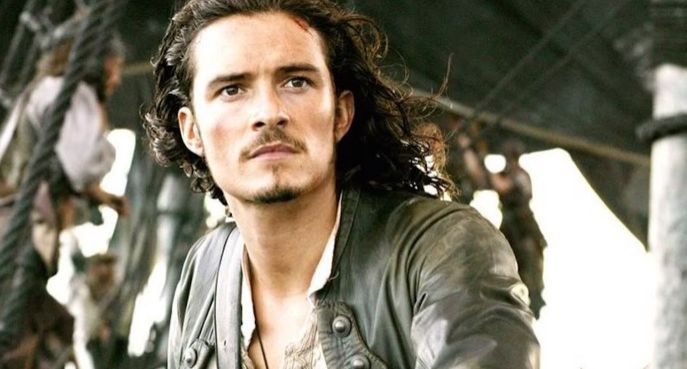 Article continues below advertisement
Orlando soared into fame at an early age.
The Canterbury native was discovered to be dyslexic at an early age and encouraged to take art and drama classes to cope with his learning disorder. At 15, his outstanding on-stage abilities caught the attention of his community in Kent, and Orlando relocated to London to pursue a two-year drama course at the Fine Arts College, where he was scouted by the British American Drama Academy, who offered him a training scholarship.
The British American Drama Academy was something of a key stepping stone in the early days of Orlando's career, and the opportunity led to television roles in Casualty and Midsummer Murders, which eventually propelled him to star in his first film: Wilde, opposite Stephen Fry. After Wilde, newcomer Orlando seemed to be unstoppable.
Article continues below advertisement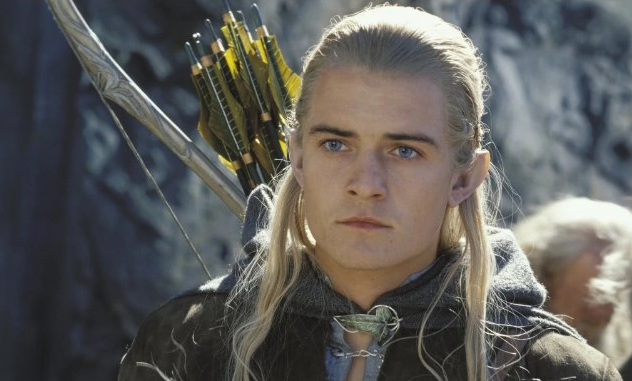 Orlando Bloom's Hollywood heyday
Orlando was still studying, this time at the Guildhall School of Music and Drama, when he got the part of a rent boy in Wilde. Two days after receiving his diploma in 1999, he was cast in his first memorable role as Legolas in The Lord of the Rings trilogy. And what a splash he made. From being named one of Teen People's "25 Hottest Stars Under 25" to stealing the title of Hollywood's most eligible bachelor, Orlando's face was collaged to every teenage girl's locker and his name was on everyone's lips.
Article continues below advertisement
Momentum picked up for the dreamboat's career and he was cast in role after role — first in Black Hawk Down, then in Pirates of the Caribbean, next in Troy, Kingdom of Heaven, Elizabethtown and even some indies, for good measure. By 2006, Orlando's career was soaring exponentially: that year, he topped Google News for the most searched male on the platform and, with just a few years in Hollywood under his belt, Orlando had already appeared in four of the top 15 highest grossing films of all time.
Article continues below advertisement
But then, something changed.
After peaking in the mid aughts with his five-time reprised role as Pirates' Will Turner, and three-time reprised role as Legolas in Tolkien's LOTR and The Hobbit enterprise, Orlando's career appeared to be floundering. After all, who could keep up with his kind of momentum? He took on small roles in non-major (but totally worthy) films like An Education and New York, I Love You and even appeared in his first late-night commercial to promote Shiseido.
At this point, he was ready to go "back to basics"; in other words, he was eager to revisit his roots in theater because chasing the Hollywood blockbusters was getting to be too much.
"I think everything takes its toll," he told City Times when they asked whether Orlando's almost-decade in the spotlight had become a strain. "It just felt like I wanted to get back into the driver's seat of my career and my life, and part of that is coming back to what I have known in the past... really solidifying the foundation of my working career."
Article continues below advertisement
Around 2007, Orlando traded the green-screen in for the stage, first appearing in David Storey's London production of In Celebration, then on Broadway in the titular role of Romeo and Juliet. Just last summer, he took on the role of a misogynistic "sociopath" contract killer in the eponymous Killer Joe.
Article continues below advertisement
"I was asked about [Killer Joe] a year ago, then it came back around, and I just wanted to change the conversation from Pirates and Legolas to something more dynamic, dark and interesting," he told BBC at the time. Orlando made headlines during the play's short run for stopping mid-show when he caught audience members on their iPads.
Though the reviews were rather scathing, most outlets agreed the best part of the play was getting to see Orlando's naked butt. "I challenge anyone to explain Letts' play fully, but you come out of this unsettling, nasty, amusing evening knowing that you have had an experience," wrote The Times.
Article continues below advertisement
Who is Orlando Bloom dating?
Speaking of Orlando's derrière, Katy Perry, who's been dating the actor on and off since 2016, gushed "I need a season pass for that ass" ahead of Killer Joe's London premiere. She quickly walked it back, writing "oops I meant to send that to you privately" but never removed her comment from his Instagram page.
The couple's romance has only gotten more adorable with time. They were recently pictured enjoying the slopes together in Aspen, promoting their philanthropic efforts with Unicef, and even hanging out with His Holiness, the world's coolest pope. Considering they're nearing three years as a couple, which is pretty much decades in Hollywood, the news of their engagement shouldn't come as a big surprise.
Article continues below advertisement
Who is Orlando Bloom's son?
Before he was traveling the world with Katy "I Kissed a Girl and I Liked It" Perry, and at some point after he left the Hollywood spotlight in 2007, Orlando was briefly married to Aussie Victoria's Secret Angel, Miranda Kerr. The two had a very cute son together, Flynn Christopher Bloom, in 2011, two years before the couple split.
How much is Orlando Bloom worth? And how to follow him on Instagram.
With an impressive net worth of $35 million, it's no surprise that Orlando was a target for the 2009 "Bling Ring" squad whose celebrity burglaries were the basis of Sofia Coppola's 2013 film. That's also around the time Orlando began to fade from the public eye.
If you'd like to keep up to date on his glamorous trips, adorable son, or see what he's cooking up as a Unicef ambassador these days, follow his Instagram here. Perhaps he'll be starring in a play that comes to your city some day soon.