Here's How You Can Book a Stay at Every 'Instant Hotel' From the Netflix Show
Fans of Netflix's new 'Instant Hotel' might be wondering how to book contestants' properties. We've got you covered.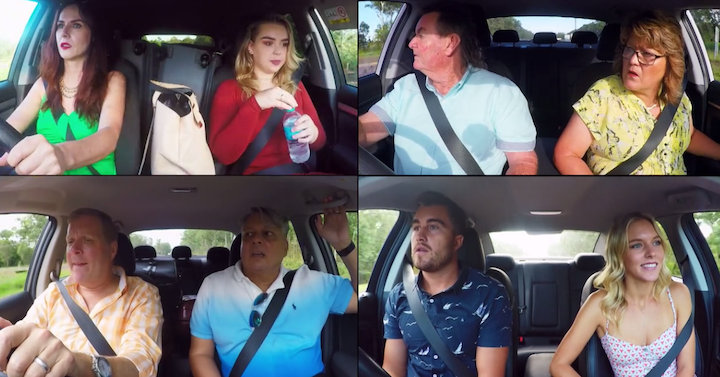 The phenomenon known as Instant Hotel may not be new to Aussies, but the show recently became an American binge-watching fave when it arrived on Netflix earlier this month. The reality competition program, which follows five groups of homestay hosts as they open their "instant hotels" to other show contestants is basically TLC's Four Weddings, with a flair of AirBnB.
And the funnest part about it all is that viewers can book the Australian contestants' houses for themselves, if they want to inject a little reality TV into their next stay down under.
Read on for how to book each Instant Hotel's contestant's home. Warning: This post contains some spoilers.
Article continues below advertisement
1. Babe and Bondi (Bondi Beach)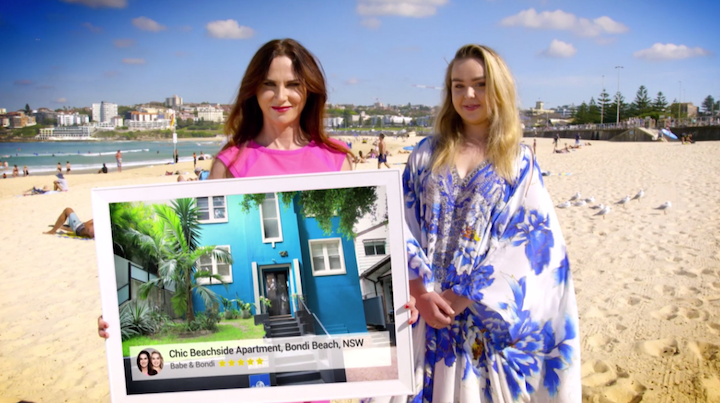 Our favorite mother-daughter contestant duo is undoubtedly Bondi Beach's Babe and Bondi. Devoted host Babe is so loyal to her Sydney neighborhood, she even named her daughter after the iconic beach. Their house was one of Instant Hotel's favorites, and even secured Bondi and her mom a spot in the final round.
To book their margarita-inspired getaway, select your Bondi Beach dates here.
2. Brent and Leroy (Port Douglas)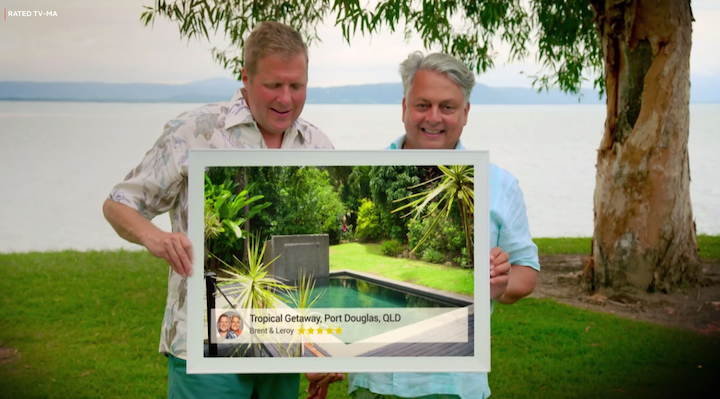 Instant Hotel labeled this couple "fussy" from the get-go, and honestly, we're glad they said it before us. Brent and Leroy, AKA the devils of detail, talked their house up so much over the first four episodes that by the time contestants arrived at their Port Douglas abode, it didn't live up to the hype.
Their 5-star AirBnB listing begs to differ, however. Recent guests call the house "beautiful, sparkling clean, and has everything you may need for a comfortable stay."
Article continues below advertisement
3. Samantha and James (Byron Bay...ish)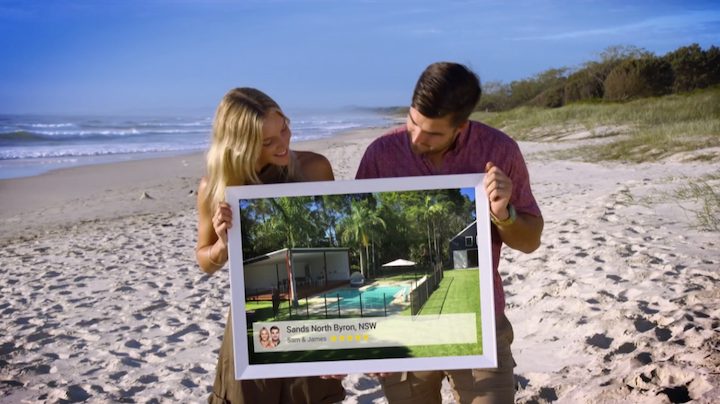 One of the biggest criticisms against Sam and James' (parents') spot was that it was falsely advertised as being located on Byron Bay. Another was that it didn't technically belong to them — Sam and James were just helping their parents list and manage the unquestionably gorgeous estate, which boasts a massive pool and tons of open space to entertain.
Show drama aside, you can rent out this South Golden Beach property that sleeps up to 14 in two separate compounds, here.
Article continues below advertisement
4. Mark and Jannine (Barossa Valley)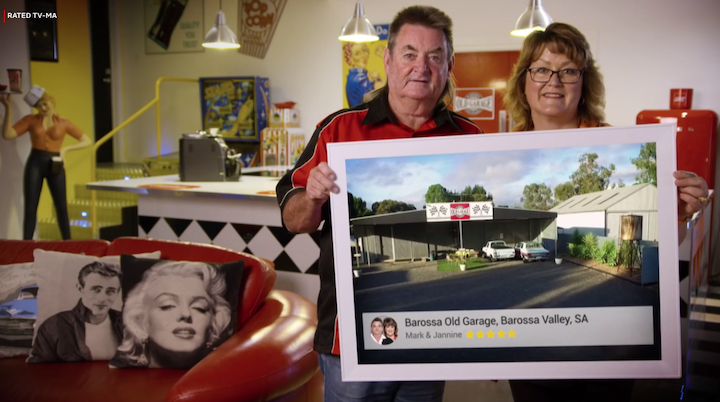 Fans were elated to see Mark and Jannine's retro house receive love from the judges and contestants because the older couple's instant hotel is a bit eccentric, to say the least.
Mark and Jannine, who are obsessed with American diner style from the '50s and '60s despite never having visited the States, decorated their bed-and-breakfast so guests can feel like they've just stepped out of a production of Grease.
We would 10 out of 10 "take a step back in time" to "fall in love with Barossa's newest and coolest" rental, and also to get to hang out with Mark and Jannine. Book your stay at the Old Garage, here.
Article continues below advertisement
5. Adam and Kathy (Humpty Doo)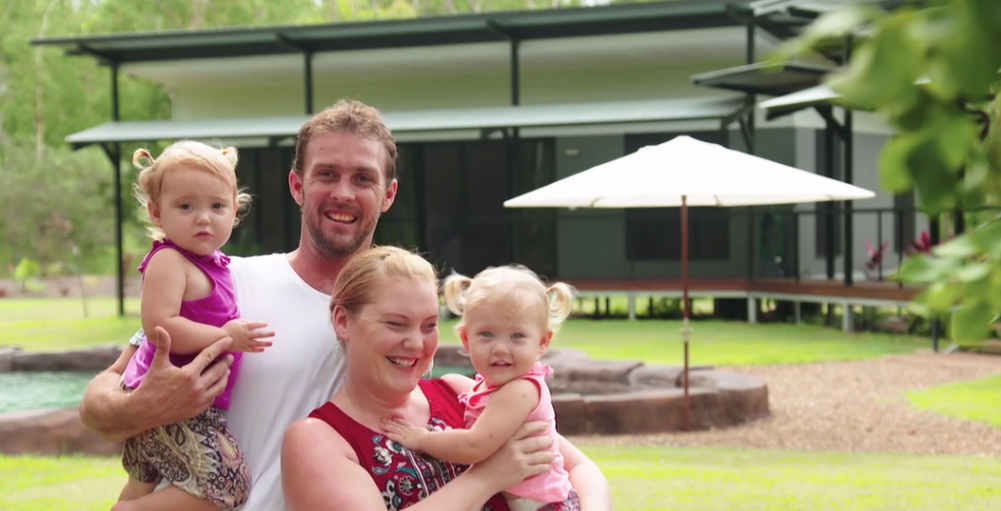 If you're curious about the house that introduced us all to the amazingness of Instant Hotel, pay Adam and Kathy a visit in Humpty Doo. Their "Tropical Oasis" features a stunning waterfall pool, four bedrooms and two "lounge rooms" — in addition to a fitness center.
Just be careful if you're traveling with kids; the hospitality judge mentioned that their fabulous pool wasn't entirely child-safe. To book Adam and Kathy's spot, which comfortably sleeps eight, select your dates here.
Article continues below advertisement
6. Mikey and Shay (West Pennant Hills)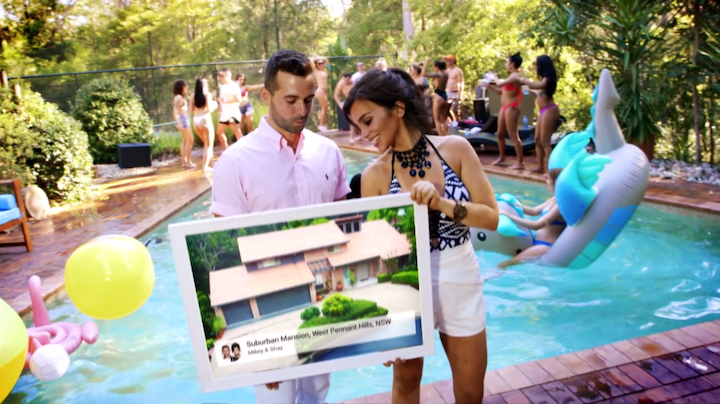 "Socialites" and low-key judgmental monsters Mikey and Shay boasted a party mansion in Sydney, but when the other contestants arrived, they realized it was nothing more than a suburban home that smelled like someone's grandma. In fact, even the hospitality judge and show host complained about the musty scent.
That, and the fact that they charged quite a hefty sum while demanding that guests look after their five pets. It seems like Mikey and Shay still expect interested parties to care for their turtle and four cats, but if you're up to the task and want to stay 40 minutes away from city center, book their Airbnb here.
Article continues below advertisement
7. Bec and Tristan (Mildura)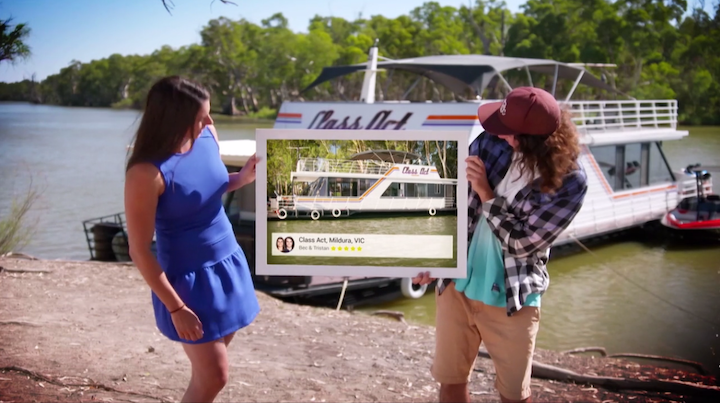 Probably the coolest Instant Hotel experience is siblings Bec and Tristan's houseboat in Victoria, where guests can also wakeboard with World Champion, Bec. You know, NBD.
Viewers will remember Bec and Tristan were critiqued for their dated decor, but the listing shows they've upgraded their furniture slightly, and honestly what more can you ask for given their totally reasonable pricing. If you're interested in vacationing on Class Act, now called the "Tsunami Houseboat," check out the siblings' availability here.
Article continues below advertisement
8. Lynne and Simon (Gold Coast)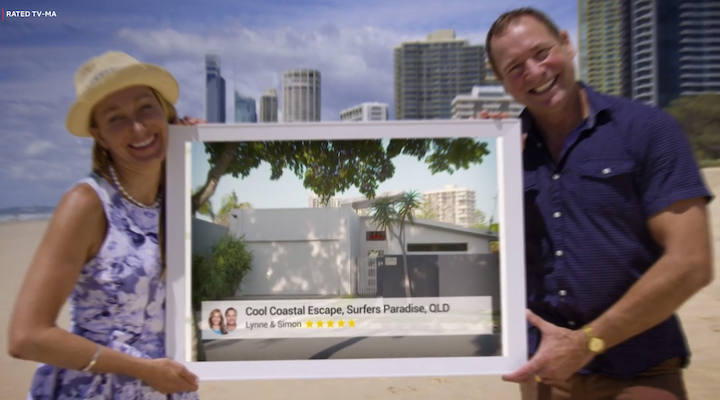 If you're an Instant Hotel fan headed down under for the surf, you'll want to stay at "just friends" Lynne and Simon's Gold Coast getaway. They even call the house, which features four bedrooms, a movie theater, and a private pool, "Surfer's Paradise."
Should you want to book this property for yourself and 12 of your closest friends, enter your dates here. According to the listing, it's also up for sale, in case you decide you never want to leave.
Article continues below advertisement
9. Terry and Anita (Brisbane)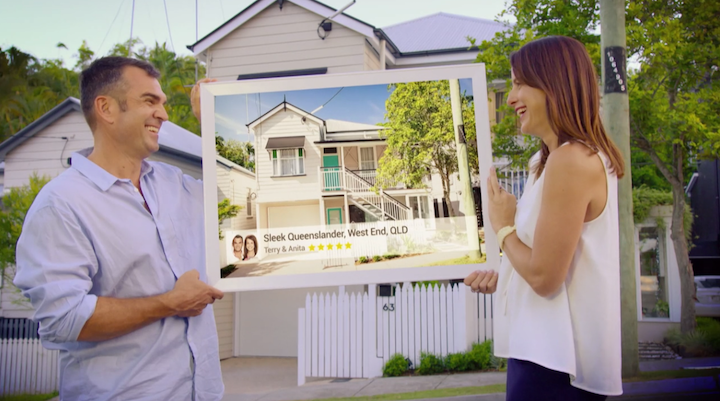 If you're only going to stay at one Instant Hotel during your stay in Australia, you'll want to make sure it's the champion's home. Although contestants were initially critical (and honestly, disrespectful) of the fact that Terry and Anita lived in the neighboring home, their house ended up coming out on top of the final round and won the entire season.
Stay at their gorgeously decorated "Zen" abode next time you're looking for some R&R in Brisbane. Recent guests say it "ticks all the boxes for a great stay."
Article continues below advertisement
10. Serena and Sturt (Sanctuary Lakes)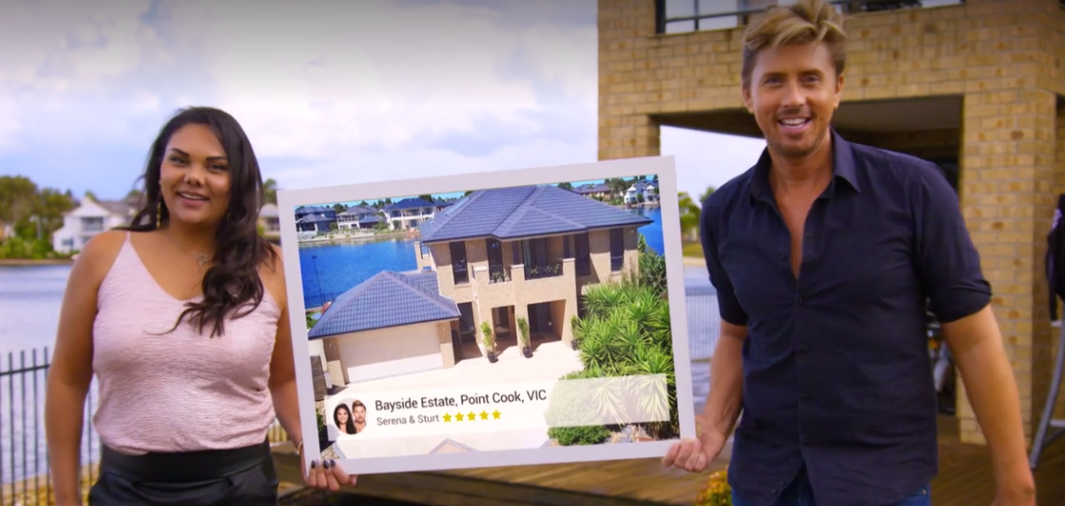 Last but not least, there's entrepreneurial duo Sturt and Serena's suburban home in Sanctuary Lakes, about 20 miles from Melbourne's city center. At the very reasonable rate of $300 a night (AUD), Serena and Sturt can accommodate eight people in four bedrooms.
But fans will remember Serena was more than a little bit catty and judgy when it came to staying at the other contestants' instant hotels. After the show aired on Channel 7 in Australia, Serena received so much hate mail, she and her family up and left the country.
That's probably the reason her and Sturt's Melbourne house was nowhere to be found (and believe us, we looked everywhere), but if you search their street, Bayside Drive, in Point Cook, you'll find several similar listings.